[Return]

Africa Safari -- Feb 2008 Itinerary

Welcome to our 2008 Africa Trip. This trip will start in San Francisco on Saturday, February 16. The group embarking on this trip are Debbie and Jim Sawin and our good friends Heidi and Steve Knight, from Walnut Creek, California.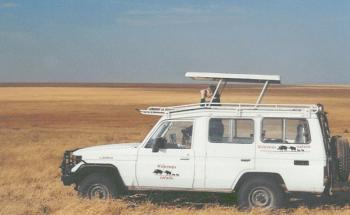 This trip will be to Tanzania and will consist of a Safari in the Serengeti, then rest and relaxation on the island of Zanaibar. Our Safari was booked through Naipenda Safaris, so if we do not return contact Jo and find us at jo@naipendasafaris.com.




The area to the far left on this web page will be an index of albums from this trip, after we return.
The follow is a narrative is our (to-be) trip. The day of our trip will be highlighted (between Feb 16 and March 4th), so check DAILY.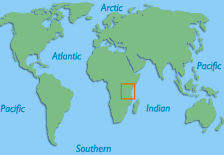 Tanzania is located south of the equator and on the eastern coast of Africa, which is in the Indian Ocean. Notice this is as far east as Saudi Ariaba and as far south as Brazil.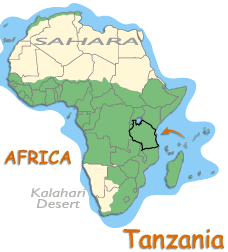 This map is easier to see exactly where Tanzania is located. The country to the immediate north is Kenya and the big country to the west is Zambia. And if you are wondering what that big island in the Indian Ocean just to the south of Tanzania is, it is "Madagascar."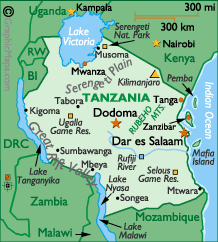 Our Tanzania adventure will begin after a 8+ hour flight from Amserdam to Kilimanjaro (golden tringle on this map).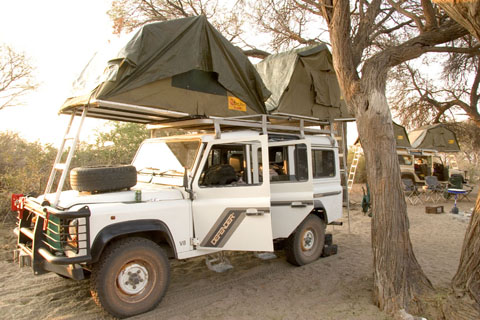 Here is a Safari alternative. This alternative gives new meaning to tent and car camping, actually a combination of both. This is NOT our safari.
OUR SAFARI IS:
Day #1=> BART to San Francisco International Airport and take a 3 1/2 hour flight to Minneapolis and then take the 8 hour flight to Amserdam, arriving at 6:30am.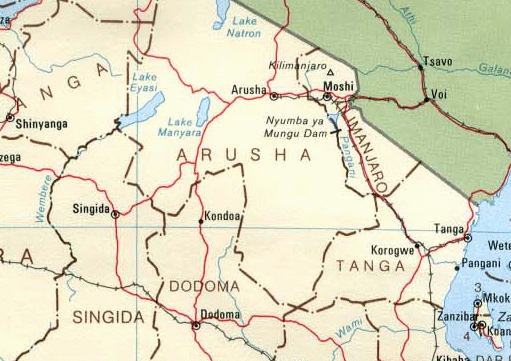 Day #2=> Leave Amserdam at 10:20am for the 8 hour flight to Kilimanjaro, Tanzania. Upon arrival (8:45pm) we will be met by our guide and transferred to Mt. Village Lodge, in Arusha. Arusha is about 30 minutes west of the airport.
Day #3=> Hit the ground running with our first game drive to Arusha National Park, which is a short distance away. Then recover from jetlag and the 11 hour time difference.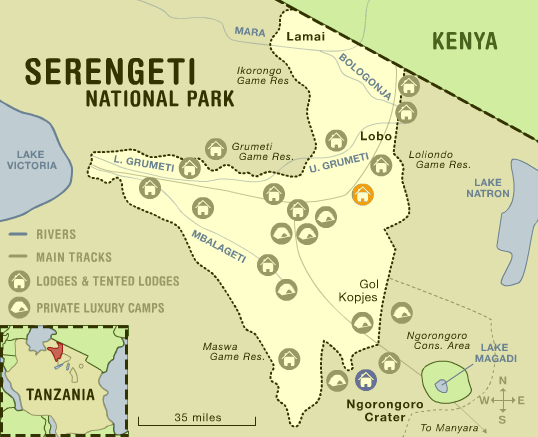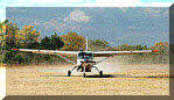 Day #4=> Morning flight from Arusha airport (ok so this link is from 1954 but it probably has not changed much) to Seronera Airstrip (click on this link if you want to see how small this airport is) which is located in the Serengeti. We will be met here by our guide who drove from Arusha to met us (8 hours of VERY bumpy roads we missed with our flight). We will game drive to our lodge, Mbuzi Mawe Tented Lodge, orange circle on this map. These accommodation are advertised as "luxury tents" which sounds like an oxymoran, but you be the judge. After lunch and rest we will do a late afternoon game drive before sundowners and dinner around the camp fire.
Day #5=> Out for an all day drive in the Serengeti with box breakfast and lunch. The Serengeti is the largest national park in Tanzania, 5,700 square miles. The park's name, Serengeti, means "endless plains", which is home to countless wildlife. More sundowners around the camp fire.
Day #6=> Another Serengeti game drive this time heading south to our next lodge, Ndutu Safari Lodge, blue circle on the above map. Ndutu is where the migration is suppose to be at this time of year. This is a full moon night so I am glad there is more than canvas between me and the lions. Did I mention there are 12 documented lion prides within an hour of my tent at the last lodge.
Day #7=> Game drive on the southern Serengeti. If the migration IS in the Ndutu area we will go back to the lodge for afternoon lunch and rest otherwise we will be out looking for those million+ migrating animals. February is the Wildebeest calving season which is a two week period where estimated 8,000 calves are born daily. We are expecting to see thousands of new calves which means the preditors will be there too. But is does get interesting; Wildebeest calves can stand and run in as little of three minutes of birth and can keep pace with the running herd within 2 days.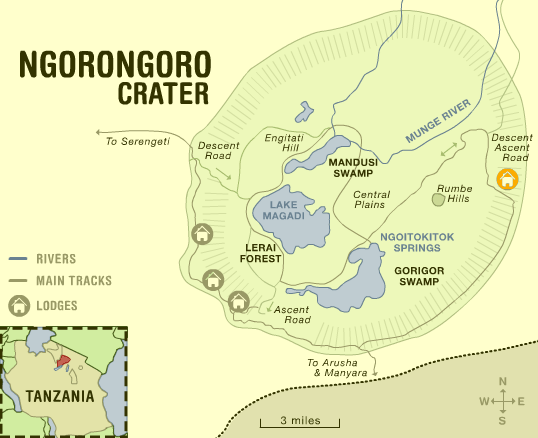 Day #8=> Southern Serengeti game drive this time heading east toward our next lodge, Ngorongoro Sopa Lodge, orange on this map. We should arrive at this lodge in time to enjoy sundowners on the deck overlooking the Ngorongoro Carter floor.
Day #9=> A game drive into the Ngorongoro Crater. The Ngorongoro Crater is the world's largest intact caldera, forming a spectacular bowl of about 102 square miles with sides up to 2000 feet deep. The Ngorongoro Crater was created from a volcanic eruption of a mountain that scientist think was taller than Mt. Kilimanjaro. This crater is home to around 20,000 to 30,000 wild animals at any one time, including the black rhino, but does NOT include giraffes.
Day #10=> We will drive south to Lake Manyara and the Rift Valley. Lake Manyara is famous for tree climbing lions, baboons and an amazing variety of birds. The land portion of the park is between the 125 miles alkaline lake and the sheer rock walls of the rift vally escarpment that towers 2000 feet above. Tonight we will be staying at the E Unoto Retreat.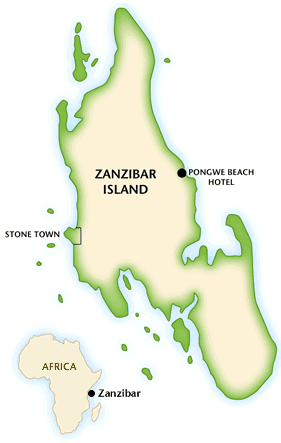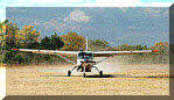 Day #11=> Return for another morning at Lake Manyara or on to Arusha for a city tour. Midday we will take a short flight from Arusha airport to Stone Town on the island of Zanzibar. We will be met and transferred to the Pongwe Beach Hotel for 4 nights of R&R. There is a hammock on the beach with our name on it and multiple refreshing, fruity drinks.
Day #12, Day #13, Day #14=> Rest and relaxation at this Tanzania/Indian Ocean paradise. Options include cruising in a long boat, deep sea fishing, snorkeling, spice island tour, jozani forest, or REALLY swimming with the dolphins. Swimming with the dolphins is when you are take a boat into the Indian Ocean looking for a school of dolphins, then jump in and swim with them. Steve does not like R&R so he will be deep sea fishing on a long boat. Steve, I prefer Tuna!!
Day #15=> We will take an island tour ending up in Stone Town and stay at the Dhow Palace Hotel for one night. Options here are a city tour, trip to the bazaar, slave cave tour, or a trip to prison island.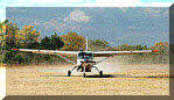 Day #16=> We will spend the day touring the rest of the sights around Stone Town and catching an afternoon flight back to Dar es Salaam (location of Dar es Salaam can be seen on Tanzania map, above). At Dar es Salaam we will catch our 9 1/2 hour flight back to Amserdam.
Day #17=> Leave Amserdam on our 11 hour flight to San Francisco and back to reality.