Zimbabwe Safari Trip Report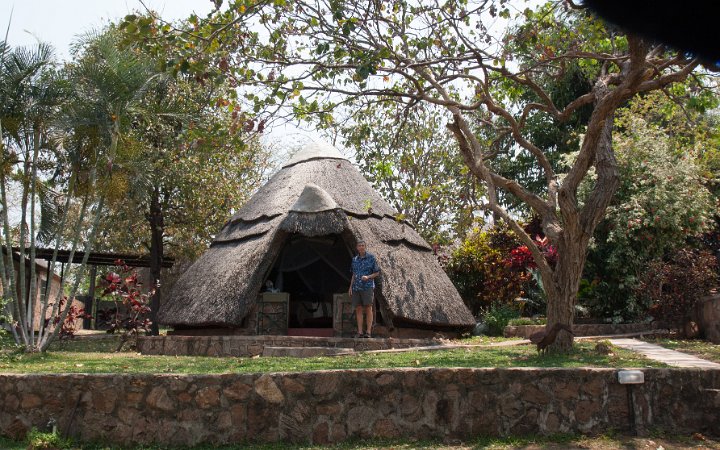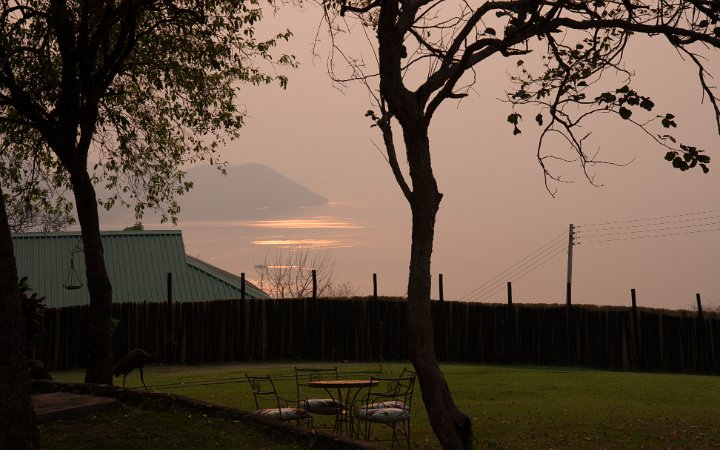 We flew San Francisco to London on British Airways, not a great flight as the person sitting next to me was rather large and took more than just his seat. But after many hours we finally arrived in Lusaka, Zambia and were met by our driver. Our first lodge, Hornbill, was a 4 hour drive through a lot of road construction, across the Zimbabwe border and the Kariba Dam. But then a very nice lodge to recover from jet lag. As you can see from the images the air was not very clear and thus hard to see very far. The cause was a lot of burning of brush which appear to be normal in Zimbabwe this time of year.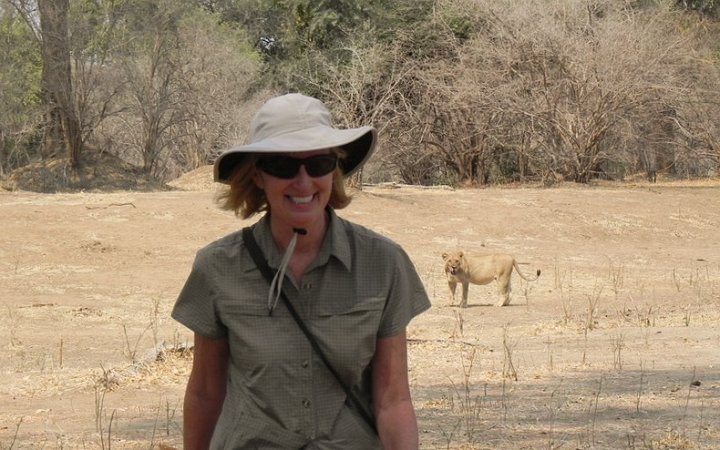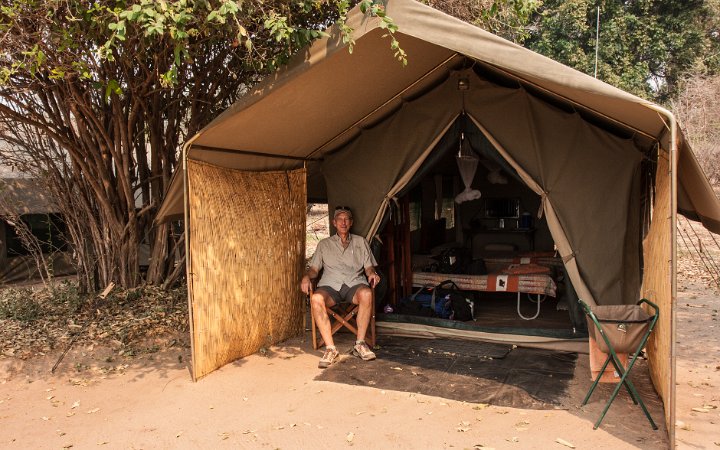 The next day we were off for our hardest (and most fun) part of our trip Goliath Safari Camp. This camp was not leisure and we hit right on a heat wave. Our tent was way over 130, BUT we had a great time and saw lots of African wildlife, up close!! MUCH closer than we have ever been before, without the safety of a truck that is. No this was not driving safari, it was WALKing, and walking we did. After returning from a safari walk there was always plenty to drink but most preferred the Gin&Toni, as we were in Africa. The dinners at Goliath we very special. The camp owner, Stretch as he is called, is a 7' white Zimbabwean for many generations. He was a victim of the governments policy take farms and land from the white citizens and give it to the black citizens. Boy does he have stories to tell and he was a great story teller.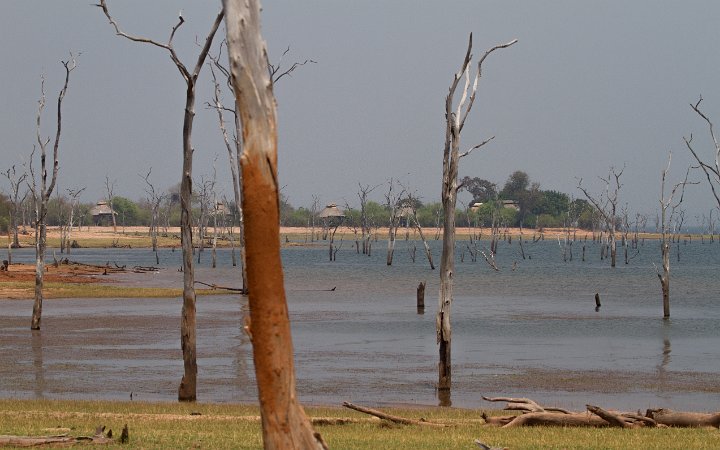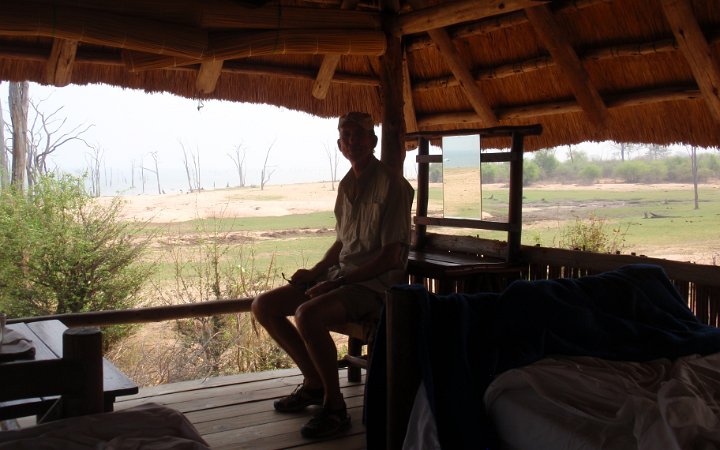 After four days of incredible heat AND great animal sightings we were ready for a new experience. Our next lodge was the Rhino Safari Lodge. The Rhino Lodge was right on the lake and thus cooler, or so we thought. Not only did Rhino Lodge NOT have Rhino they also did NOT have cooler weather. Yes it was hot!!!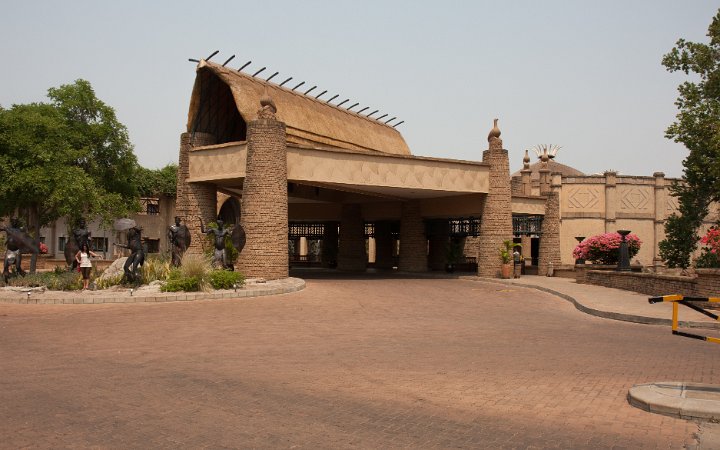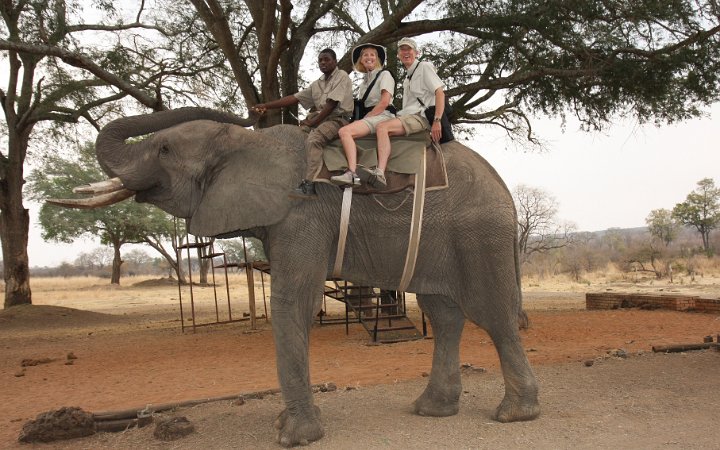 So after 3 days more days of the heat wave, and thin animal sighting, we were ready for our next lodge. Our next lodge The Kingdom Hotel was at Victoria Falls. Victoria Falls is out of the bush and a return to air conditioning which we REALLY appreciated the day we arrived. But then the heat broke so no longer an issue. This was not our first time at Victoria Falls. It is always a special place but this time we did a couple different activities which were fun. We did an elephant back safari and the train that goes over the falls into Zambia, then back to Zimbabwe.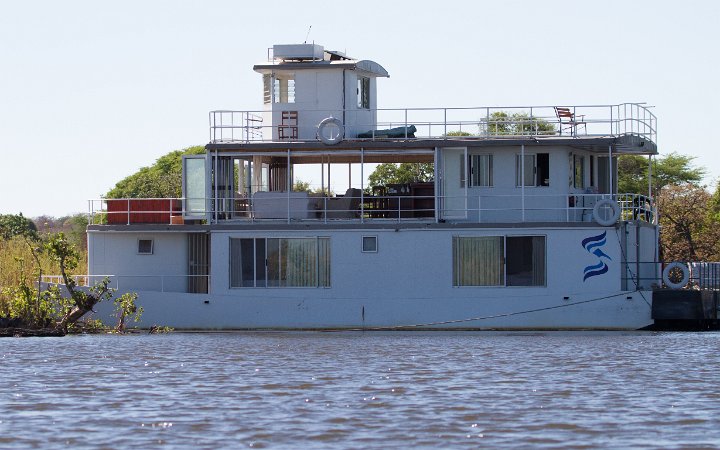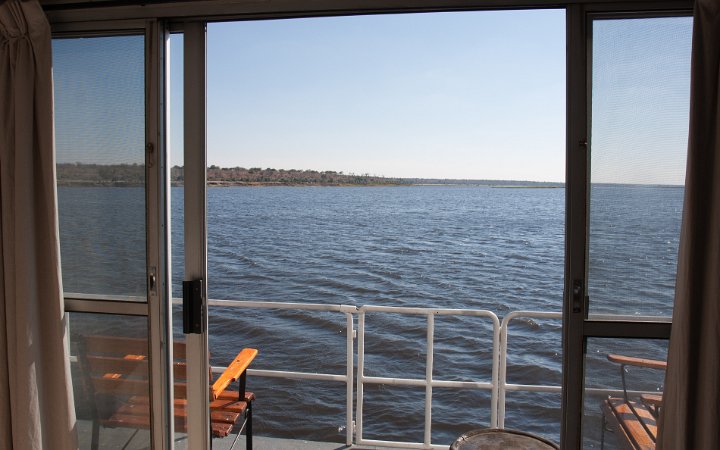 Only a couple nights at Victoria Falls then we were off again. This time to a real house boat on the river experience, the Ichobezi houseboat. This boat was ultimate leisure (exact opposite of Goliath). It was a great way to end our time in Zimbabwe. The food was excellent, open bar, and a personal boat and driver to take you out on the river for animal viewing any time you wanted. It was hard to say goodbye to the The Ichobezi and staff.