Feb/March 2015 Namibia Trip Report
This was our 3rd visit to Namibia and probably the best yet! Gemma at Discover Namibia arranged everything for us and it was perfect.
Advance Cir Hire rep was waiting at the airport to pick us up take us to their office in Windhoek. Marlette, who was on duty back in 2012, was there for turnover and everything worked PERFECT! They explained the car and we were on the road in a reasonable time. Carla had purchased meat for us next door and had it frozen and ready for us. (Oryx was delicious!) Our truck was new with only 1 trip under its belt. The frig/freezer worked perfectly and we asked and got a plug in cord for it. (We took the frig into our room at Fish River Lodge and plugged it in.) Also borrowed a cooler box for veggies and that was very nice.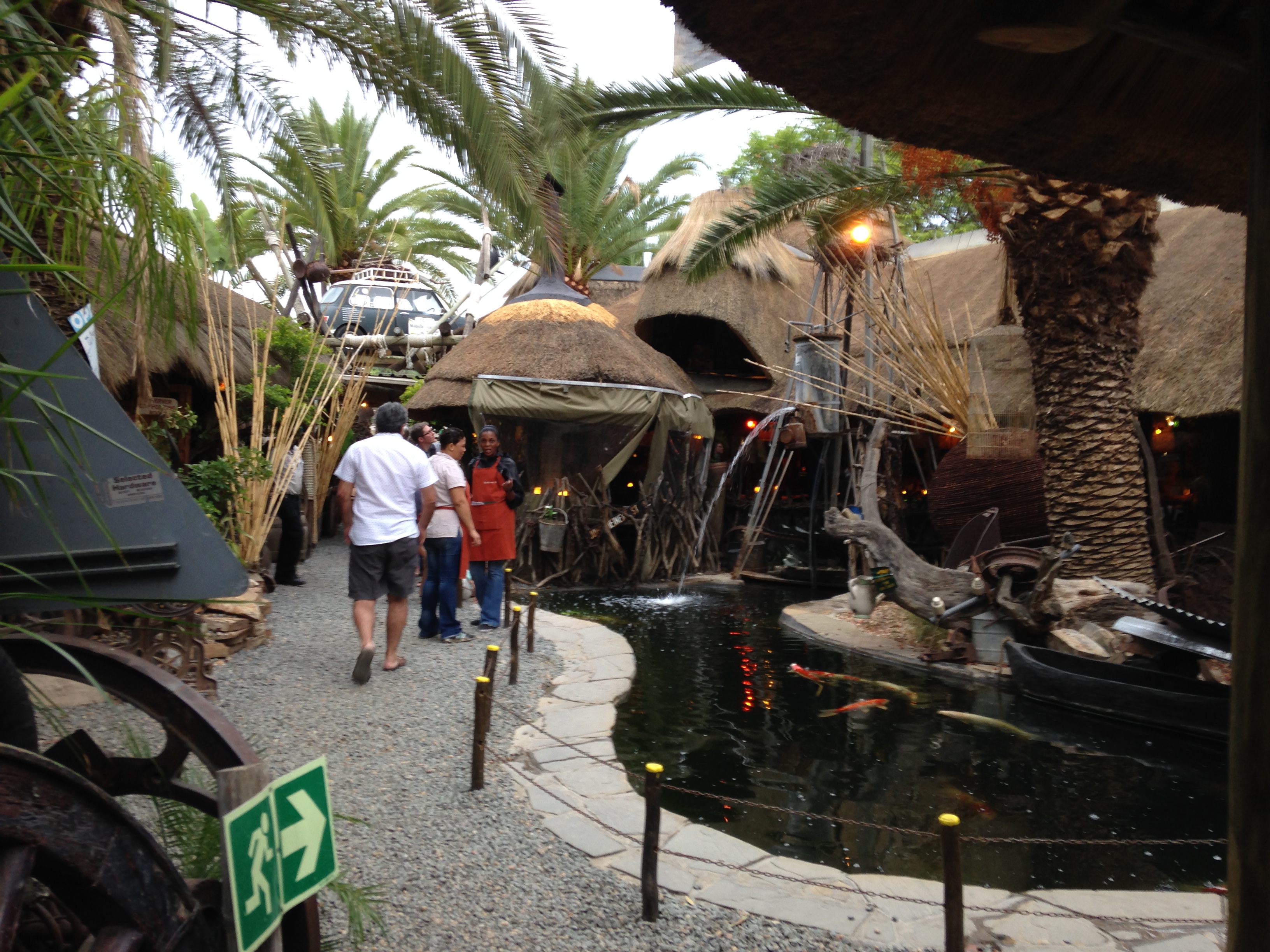 We loved Villa Violet as a starting point. It is very clean and modern in a quiet lovely neighborhood north east of downtown. The staff was very friendly and helpful. Also liked being able to walk down to Joe's Beerhouse for dinner in daylight and then taxi back afterwards. We had made reservations for 6:30 before leaving home so we had a private table and a lovely dinner. We will repeat Violet's and Joe's next trip, a winning combo!
The next morning we had breakfast and were headed south at 8:30 to the Super Spar behind the Maerua Shopping Mall for groceries and booze. We got everything we wanted and were on the road out of town by 10:15. The road south on the B1 is an excellent tar road with a fair bit of traffic for Namibia on a Sunday morning.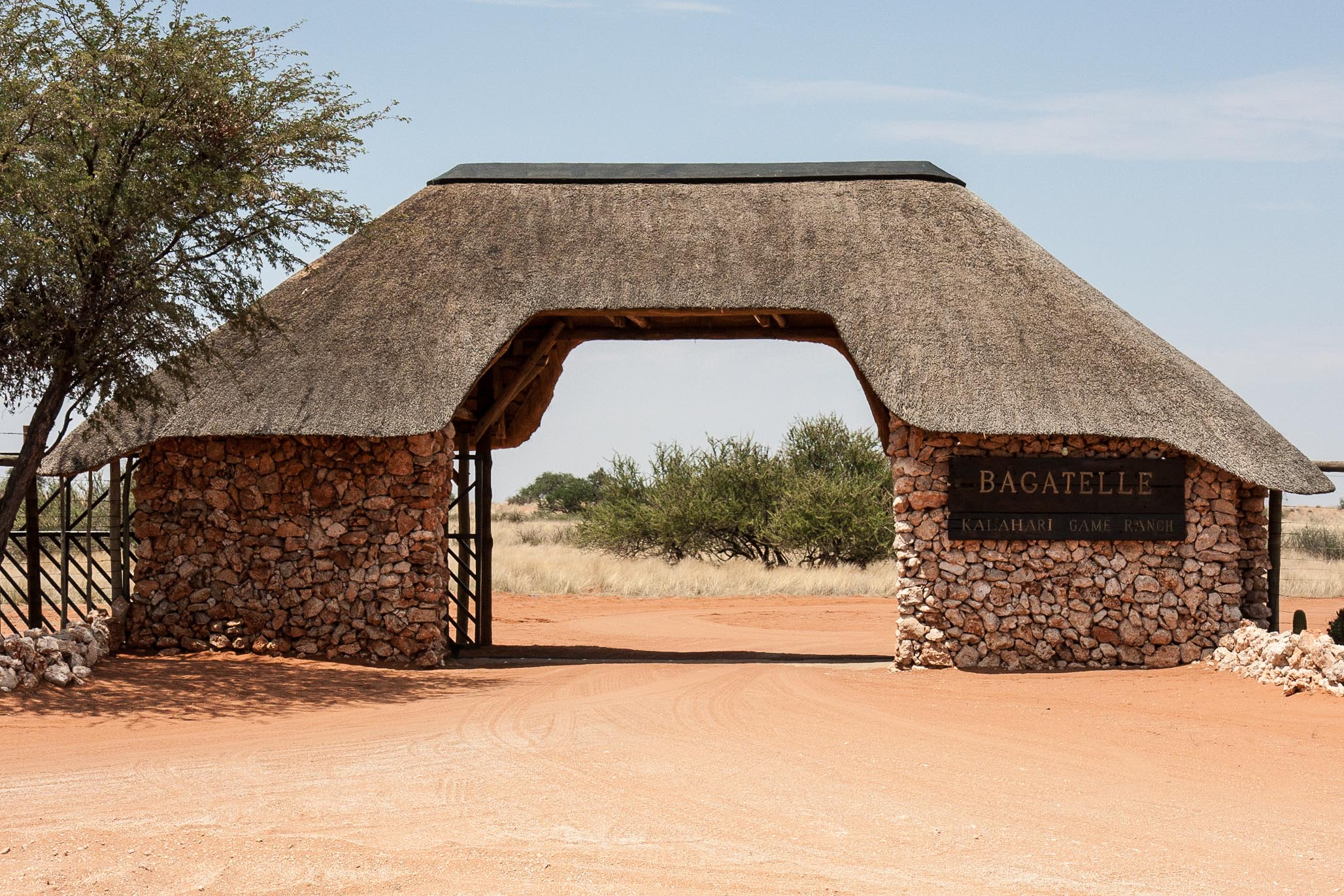 We arrived at Bagatelle around 2pm. It's in a beautiful red dune setting and the scenery is stunning. We liked Bagatelle but there activities were off. The cheetah feed didn't start until 7:30pm and it was after dusk before they fed the cheetahs. Not very good for photos. Their chef and dinner was fabulous but the walk back up the hill in the dark through the sand was a little less nice. Really liked the view from the dune chalet but got tired of slogging through the loose sand. They had a terrific gift shop.
The next morning we were on the road by 9am and the road soon turned to gravel. It was very wide and smooth. We arrived at the Mata Mata Border around 2pm and it was an easy border crossing into South Africa. Technically we left Namibia but never entered South Africa as we were in no-mans land according to the South African policeman on duty at the border.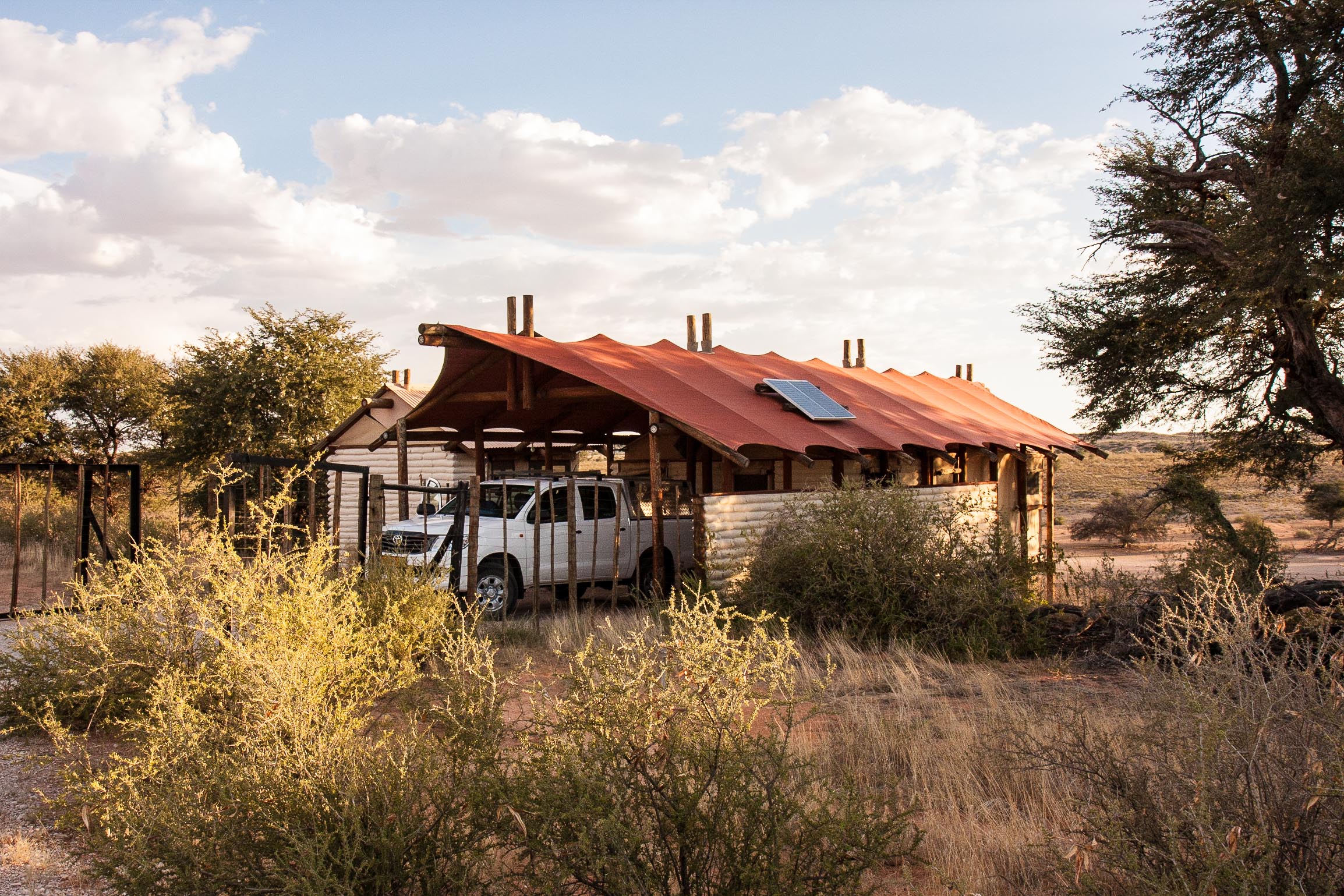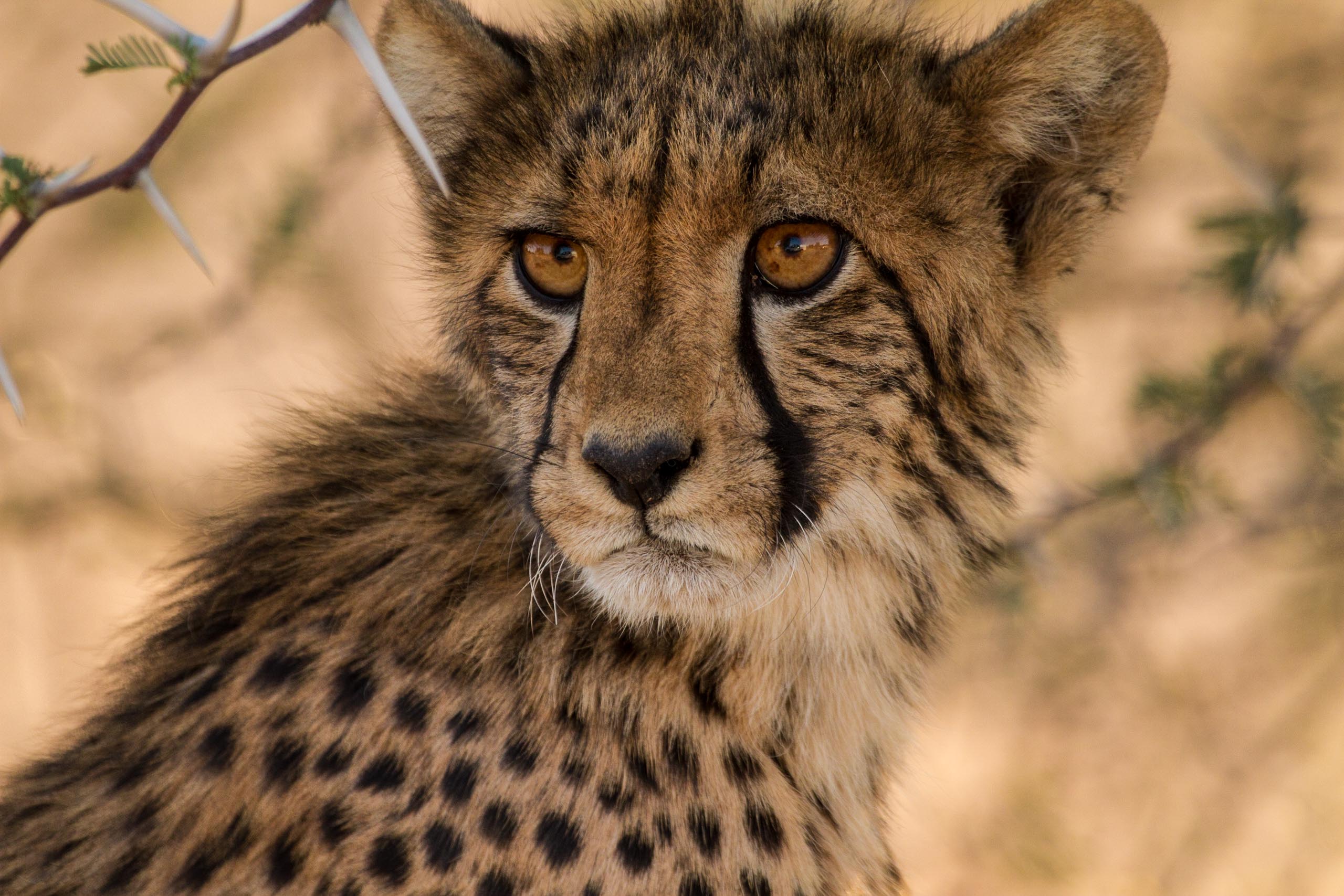 Kalahari Tented Camp (the honeymoon suite) was our home for the next 2 nights. We were surprised how well equipped these camps are and how much fun it was to cook our own meals. The camp had a really nice manager that checked us in and out and warned us of a lion in camp one evening. It made us a tad nervous sitting out in the evening with only a 2-3 foot wall between us and the great outdoors. Jackals came by to see what we were cooking for dinner but no more lions.
Sittings in the Park were excellent in the Auob riverbed. We saw a total of 23 unique lions over the week and 7 cheetahs along with giraffe and all the other players. We didn't spend all our time out hunting for wildlife (and when we found something we stayed with it) and most evenings we revisited things we saw in the morning. We were amazed how friendly everyone was. Since the camps are small, no tour buses or large groups. Everyone shared info on sightings and we even got some bread cooking advice from Cape Town regulars in the park. People did say that it was very "quiet" this year and there had been very little rain and little or no new grass. If this was quiet can't wait to be here for regular!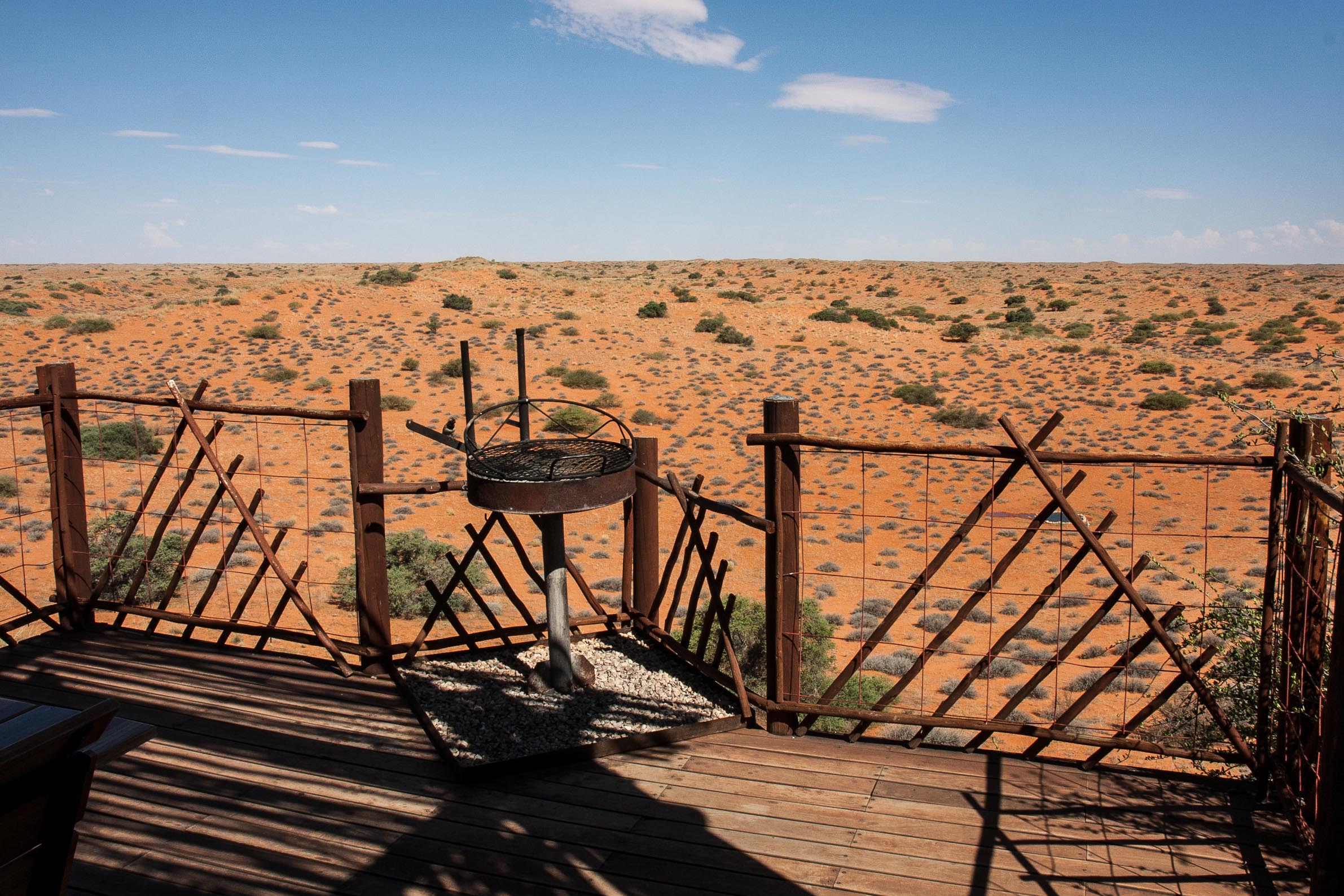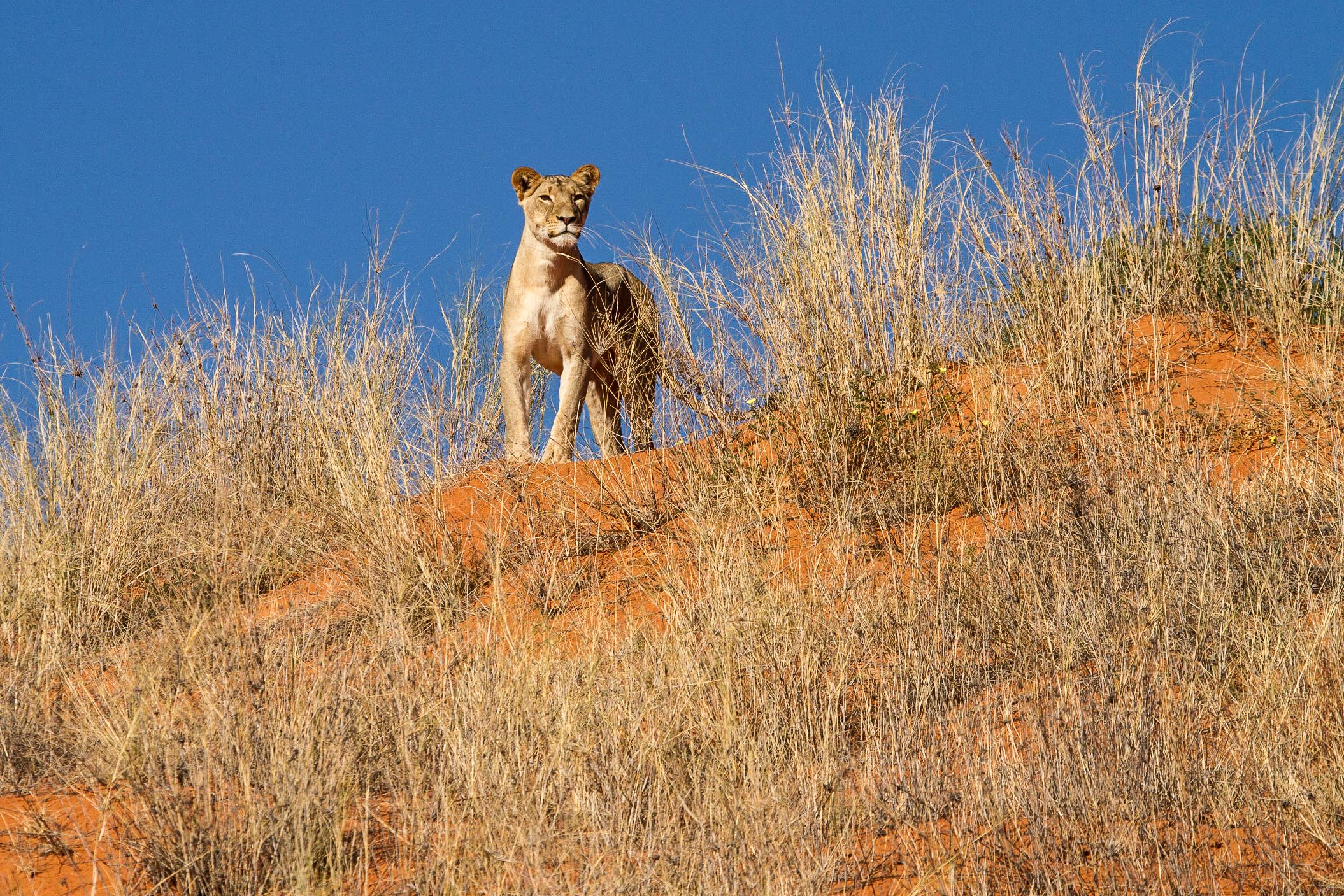 Absolutely loved Kieliekrankie with just 4 chalets set out alone in the desert. OUR FAVORITE PLACE OF THE WHOLE TRIP! It is a great location in the middle of the Park and we could go in 4 directions. Saw Oryx, ostrich, secretary birds and brown hyena at the waterhole. Also had a big male lion at the waterhole (the 6 females were there late the night before and we missed seeing them) and we had to delay our departure until he settled down by one of the cabins.
Our last night was at Nossob and we didn't like it. First of all it was on the other riverbed and about a 6 hour drive. The camp is old and it does have AC but it goes off at night. I swear it was 90 degrees in our room. The camp was quite large and it had campers and we had to line up to get our permits recorded before leaving. We did have 2 huge black mane lions the morning we had to leave. Would have liked to stay longer with the lions but had to travel a long ways that day to get back to the Mata Gate and on to Keetmanshoop.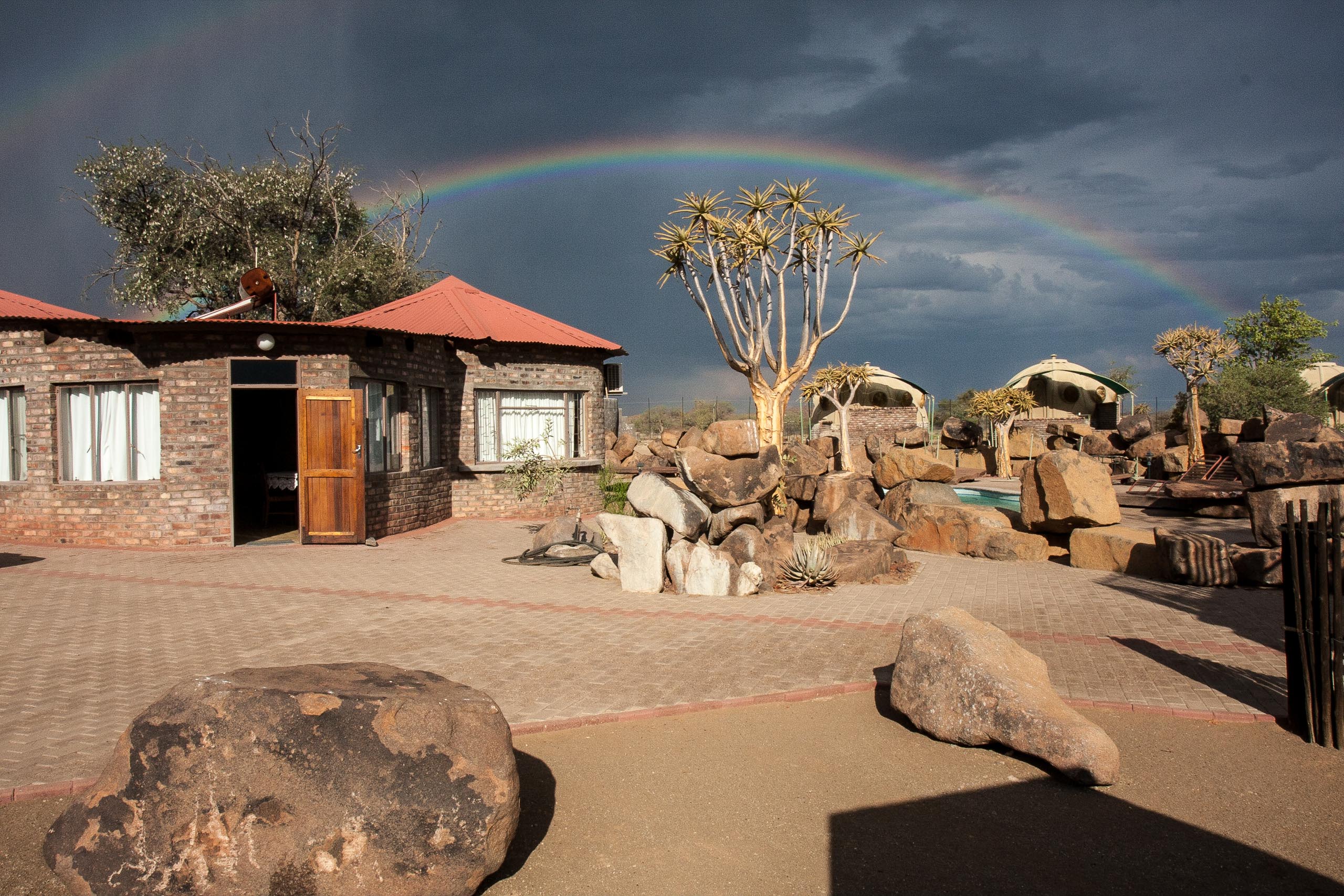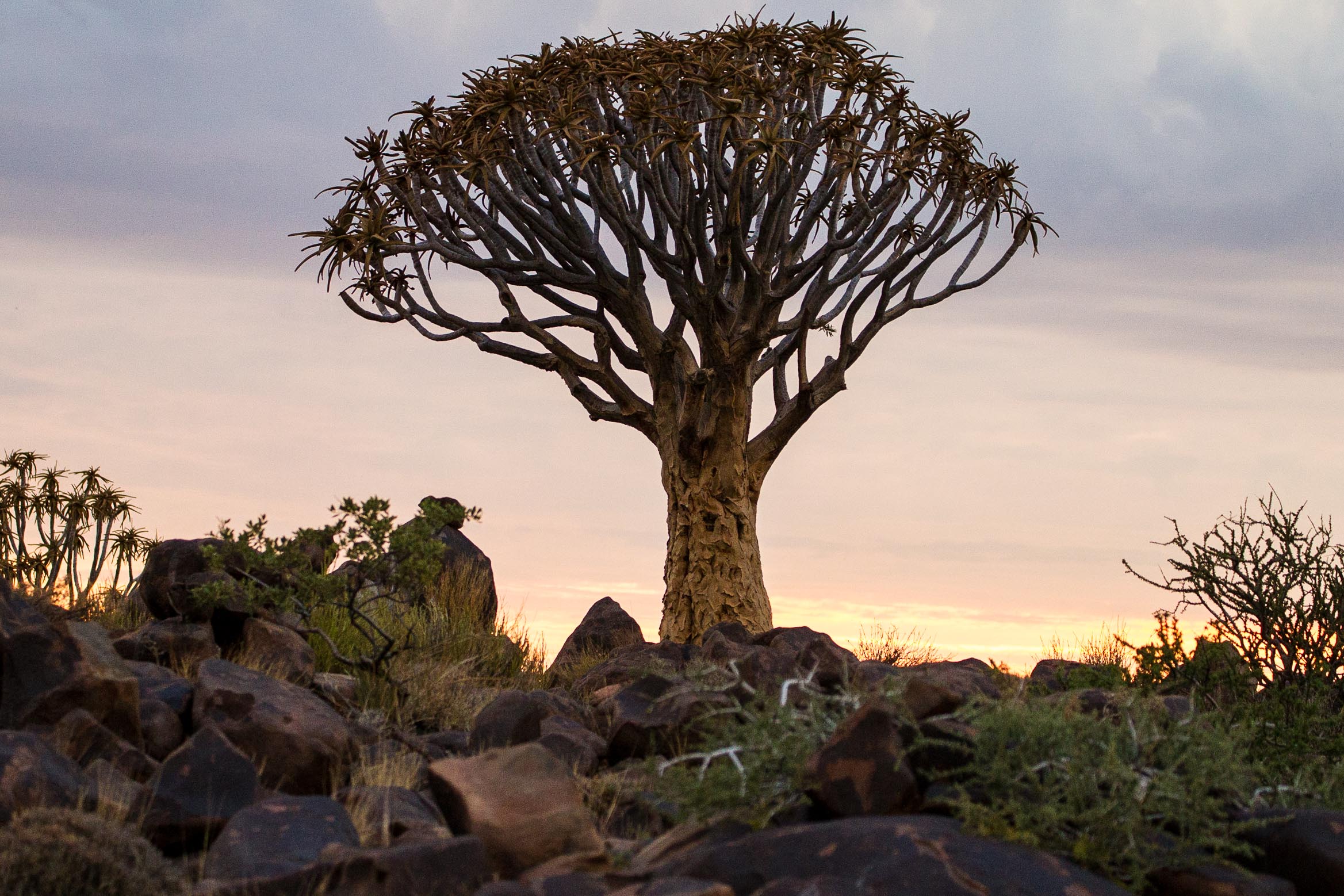 We hit a massive rain storm on the way and every dip in the road was a river. This really slowed us down and we had to get to our lodge, Quiver Tree Restcamp by 5pm for the cheetah feed. We just made it at 4:45. The feeding was great. They have 4 cheetahs from CCF and we were able to walk into the enclosure with them. We did not get to the Quiver Tree Forest that evening as it started to rain again. We did go in the morning but it was a little cloudy and not a lot of opportunity to photograph the trees.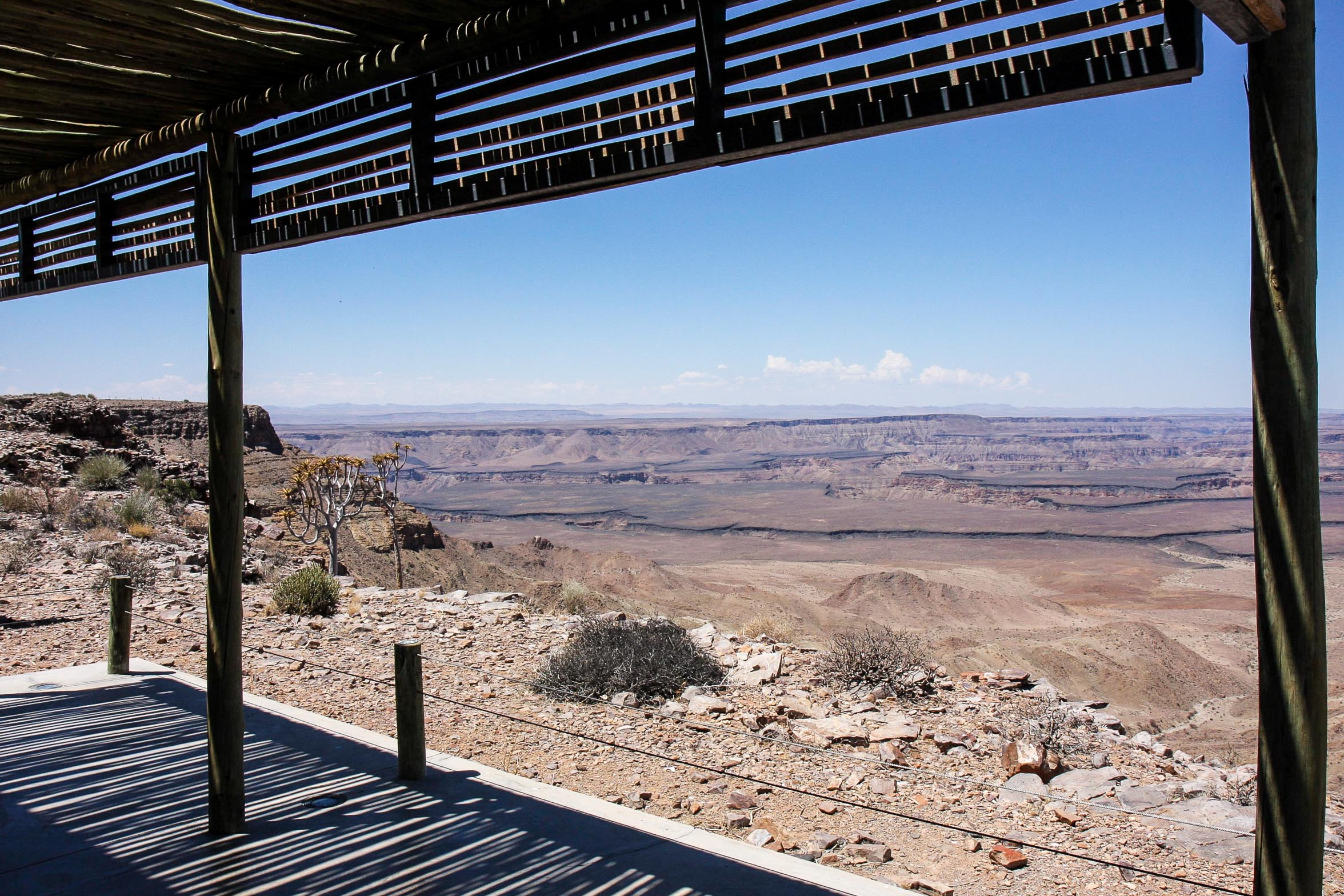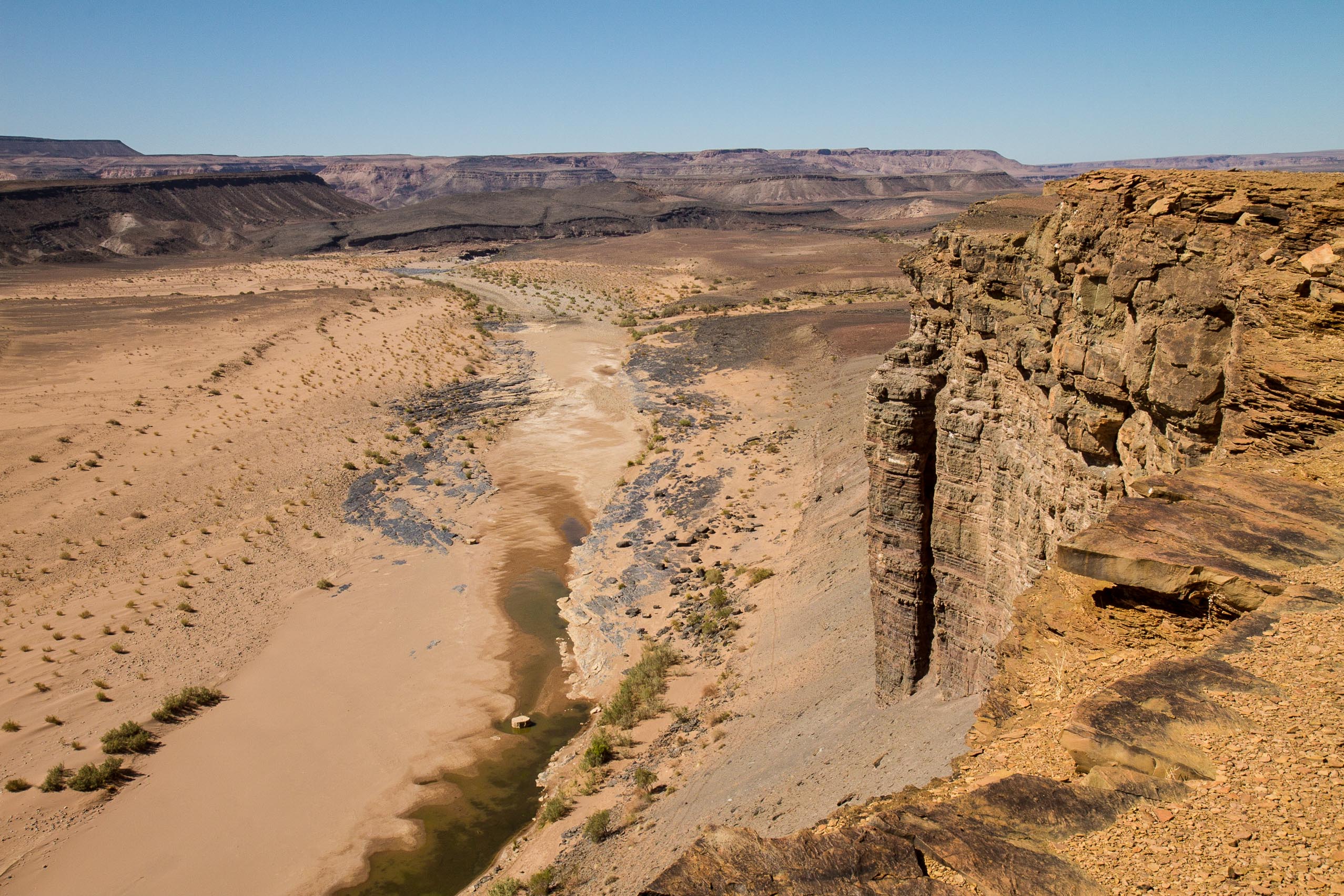 Next stop was 3 nights at Fish River Lodge and it was heavenly. Our room sat on the edge of the canyon with a fabulous view. Loved the all-day tour into the canyon and also walking along the lodge trails. This was a nice place to catch our breath in the trip. The lodge was fairly empty and the service was just right. Also had a 30 massive thunder/lighting storm one afternoon. Very exciting!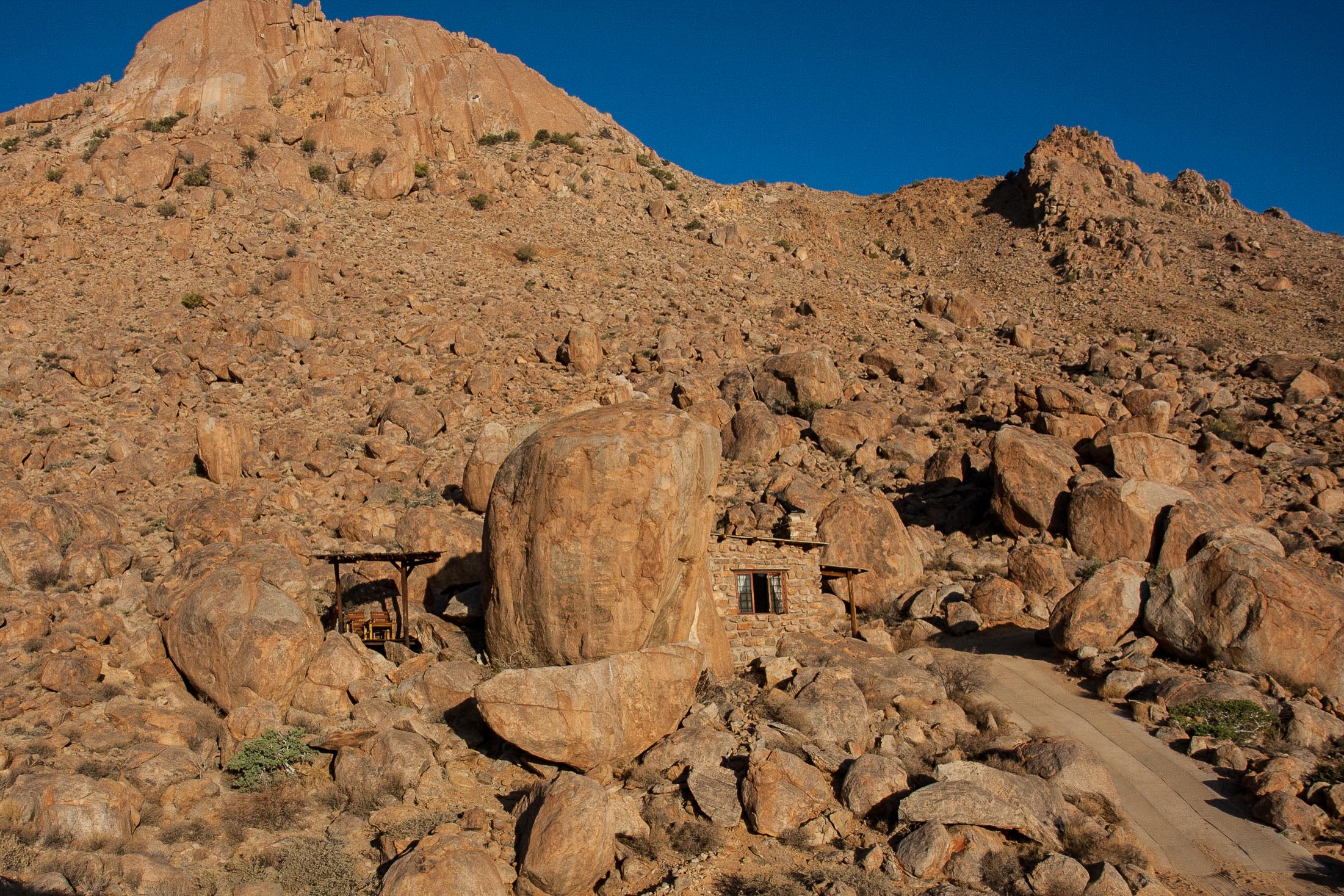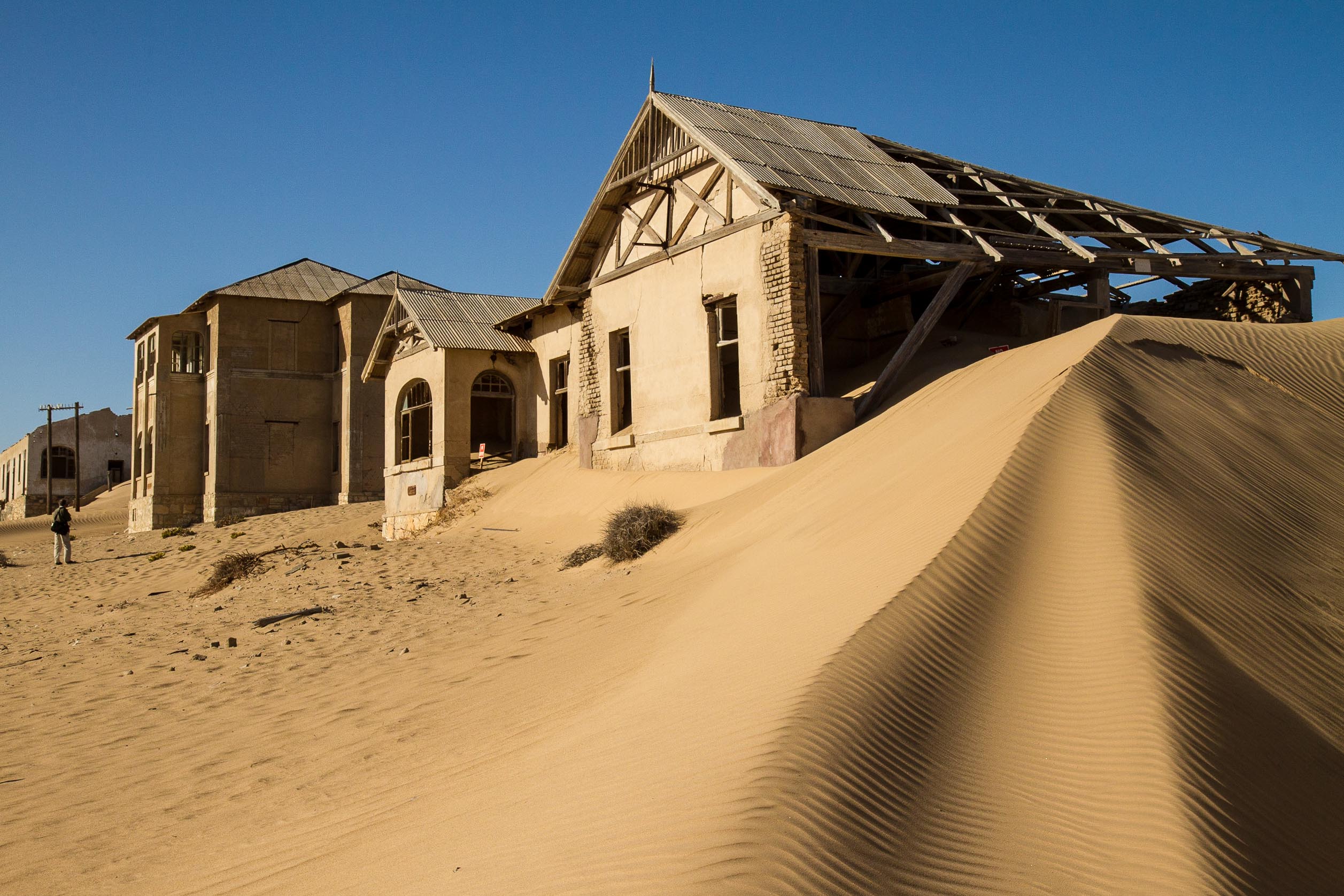 Next up was Eagles Nest in Aus. What a wonderful cabin in the rocks! Here we got a dinner braai pack to go and cooked at our cabin. We only had 2 nights here and would have loved to stay longer. We visited the wild horses and also went to Luderitz on the coast for the day. Loved the Kolmanskop tour. This is a deserted diamond mining town from the early 1900s. It was a very wealthy town in its day but now famous for the shifting sand burying the town.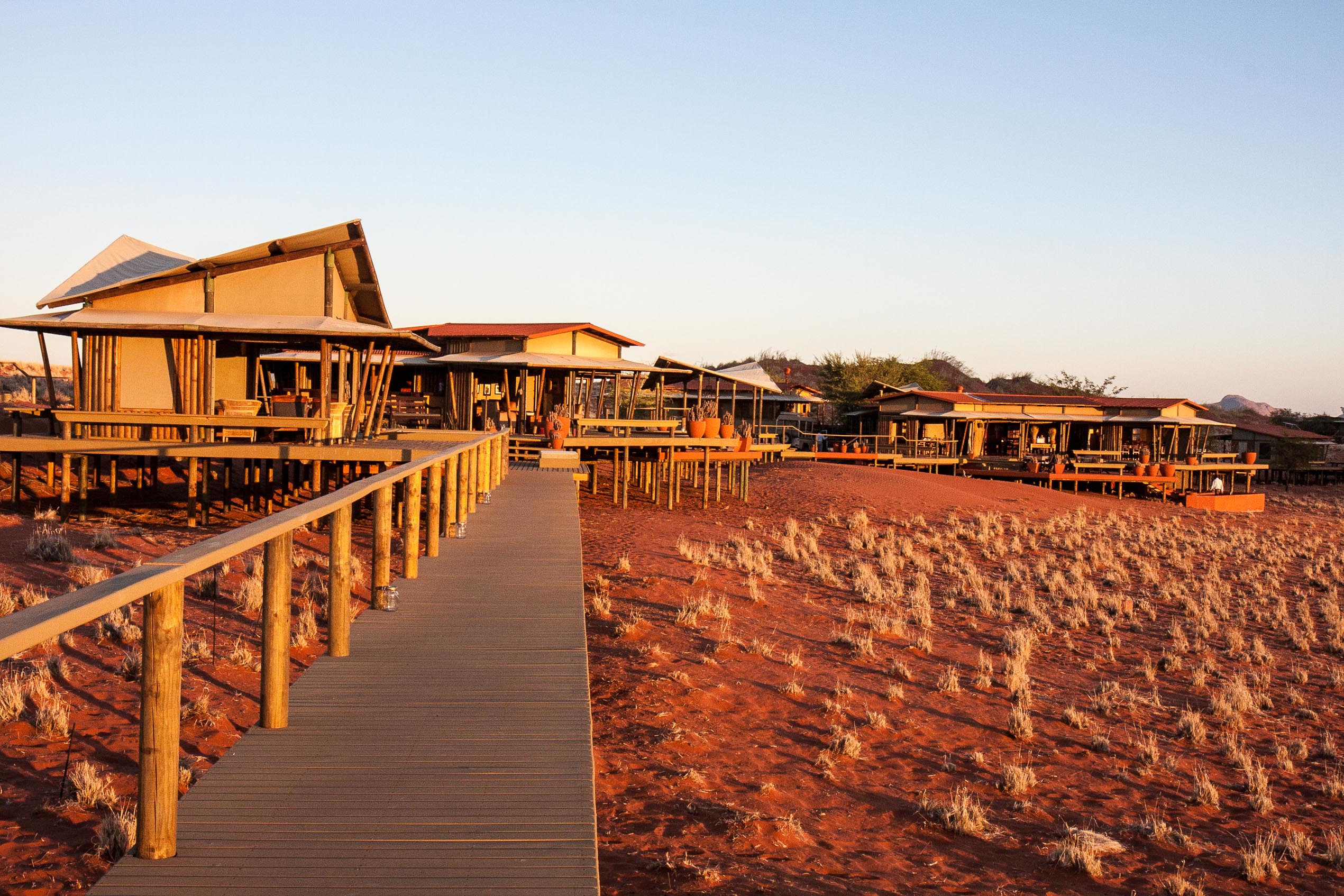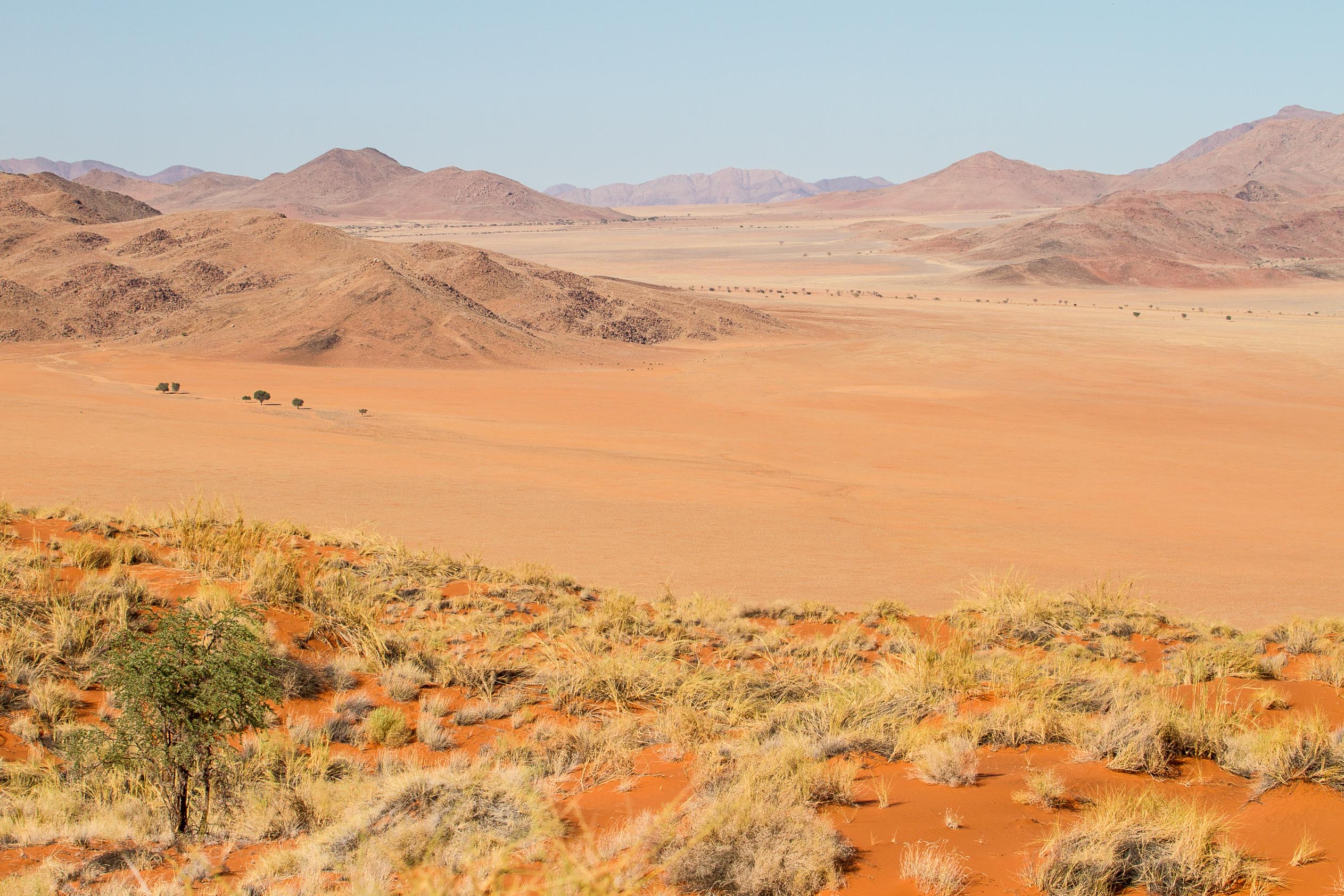 Wolwedans was lovely and the scenery is to die for. This was a great place to soak up the scenery and relax a little. They have a fabulous "Sunset Blvd" and you guessed it, fabulous sundowners. We did the all day tour and really enjoyed visiting the NaDEET environmental camp for kids on property. We also had lunch in a pile of boulders out in the middle of nowhere. This camp had its own gardens and had the best lunches ever on safari with wonderful salads. It is an all-inclusive camp so we really enjoyed ourselves and this is where we celebrated our 40th wedding anniversary.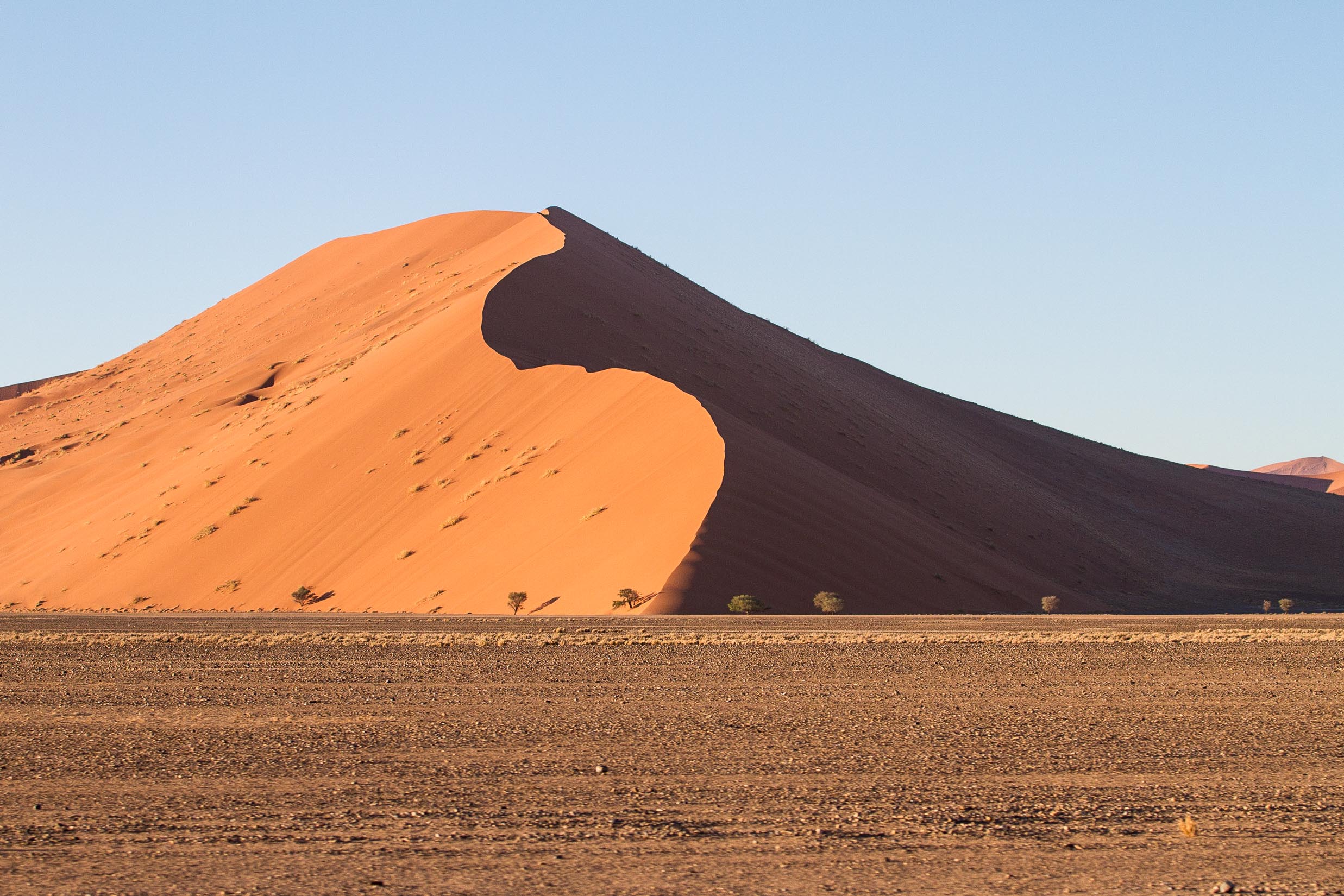 After visiting Sossusvlei back in 2012 we knew we wanted to visit again. Hoodia is a great place to stay outside the park gates and it wins for the best sundowner EVER! They drove us up into a pile of rocks with a great view and a private table for 2 with lanterns, tablecloth, ice chest of drinks and snacks. They left us there for 2 hours (??) until about 45 minutes after sundown and then returned to pick us up. We wanted to stay. We left at dawn the next morning to drive ourselves out to Sossusvlei. We had a wonderful morning in the dunes but I do believe the dunes are shifting and it was a lot harder walk into Dead Vlei this year. Also the road was very soft and we did need 4 wheel drive to get in and out.
We had planned on 2 nights at Hoodia but our flight was leaving too early to get back to Windhoek so we needed to drive part of the way today. We drove about half way through a wonderful mountain pass and stayed at Corona Guest House. They had excellent food and really lovely ladies that cooked and announced courses. Their breakfast was very nice with a fruit plate of everything imaginable. The drive the next morning back in to Windhoek was stunning. This was the crocked road with really green mountains and it was hard to imagine we were in Namibia. We turned our car in about 11:30 and got a ride back to the airport for the flight home. We were planning our return before we even left the country!