2016 Namibia Trip Report
This was our second trip to Namibia that included the Kgalagadi Transfrontier Park. We love it! The park is famous for predator sightings and it delivered again. We saw: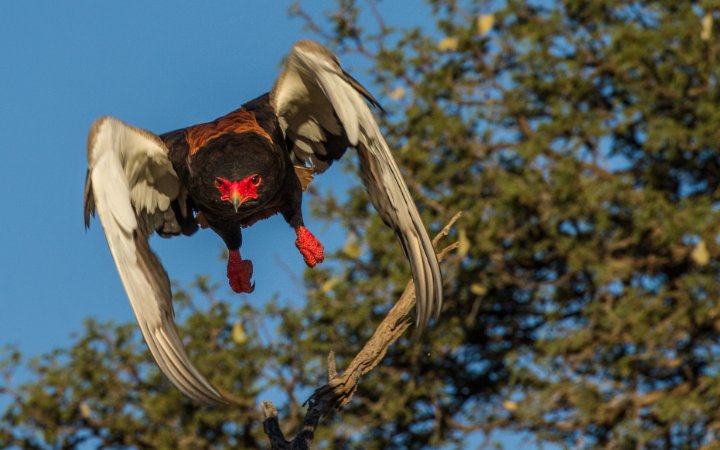 8 - Lions
7 - Cheetah
2 - Leopard
2 - Brown Hyena
1- Caracal
1 - African Wild Cat
This year some rain had come and the lion sightings were way down but we had 2 cheetah hunts to ourselves, 2 great leopard sightings, an African wild cat and a fantastic caracal sighting. The difference is in the Kgalagadi we were alone at the sightings and could move the truck at will for the best photography. We did share 1 leopard sighting and the African wild cat but even then, it was with just 1 or 2 other cars. We booked for 2017 before we left the Park.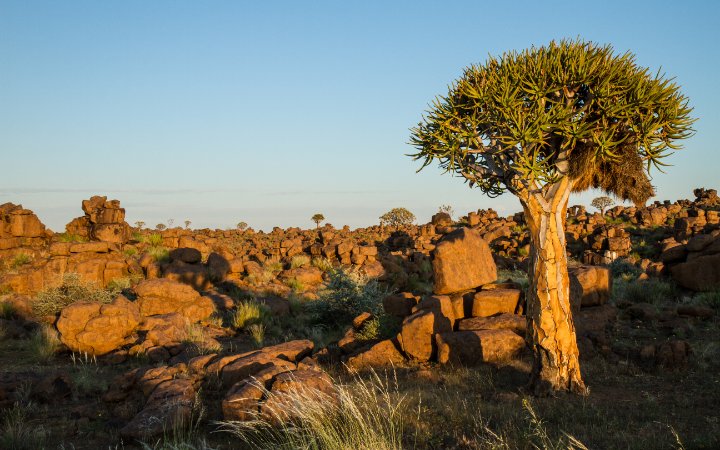 After the Kgalagadi we traveled on to the Quivertree Forest with Giants Playground for unique photo ops and then on to Aus for a 2-night stay at Eagles View chalet.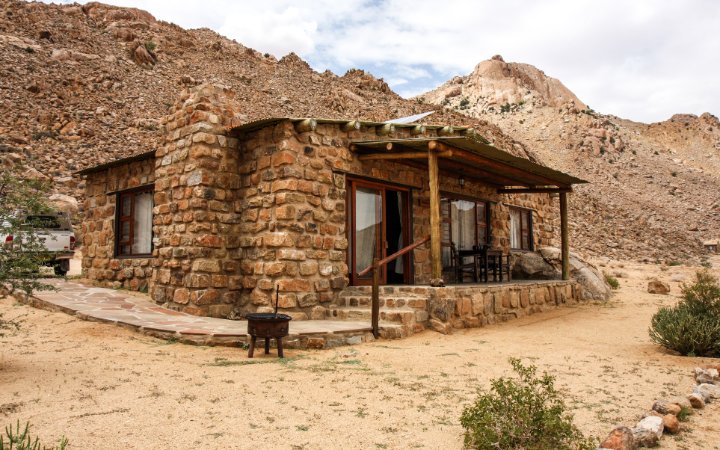 There we had the most violent thunder/lighting storm I have ever experience. I'm sure glad we were in a stone cottage.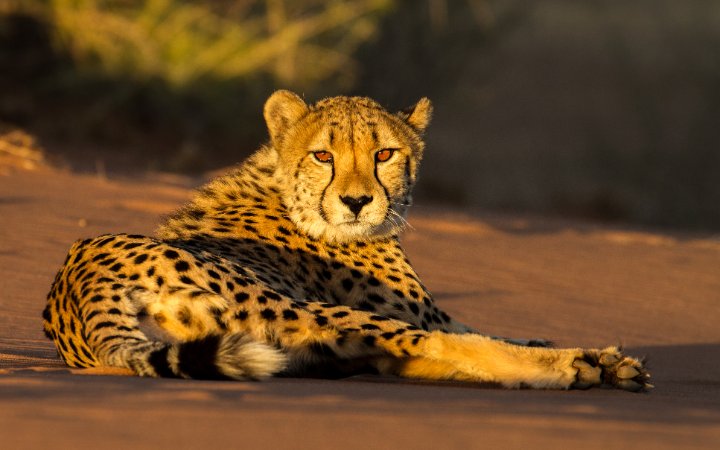 After Aus we moved on to Kanaan Retreat which has 4 captive cheetahs in a huge enclosure covering most of a huge dune. Their cheetahs were rescued and cannot be released into the wild. Their cheetah feed activity is the best we have ever experience and well worth a visit. We were inside with the cheetahs for about 90 minutes until the sunset and it was fabulous. They ran, ate, growled at us, walked the dunes and we chased after them the whole time. Again, a "best ever" experience so look at the photos.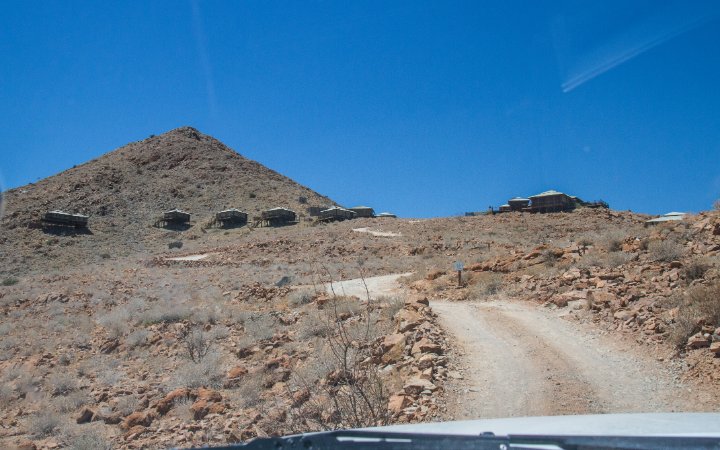 Next, we moved on to Moon Mountain and it was lovely to R&R up on the side of a mountain. We had a 2-tent suite with private plunge pool and endless views. We took a side trip to the only Namibian winery, Neuras and sampled their Syrah. And lastly, we moved on to GocheGanas for 2 more nights of R&R in a beautiful setting. GocheGanas is a spa resort and a class act. We are ending there again next year!