Africa Safari -- Kruger 2017 Itinerary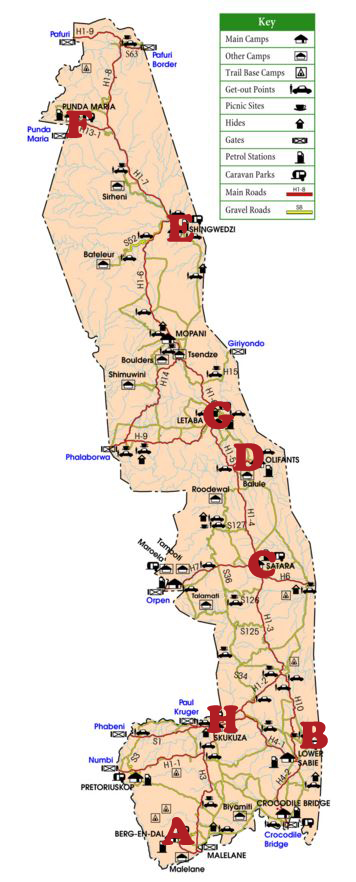 Day #1=>Depart SFO, on a red-eye non-stop to Heathrow, London.
Day #2=>Touch down the morning of day #2 where we spend most of the day waiting for our next red-eye, a non-stop to Johannesburg, South Africa.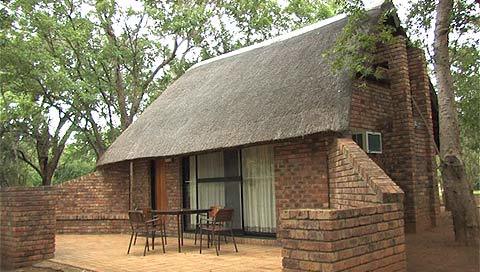 Day #3=>

Upon arrival in Johannesburg we will pick-up our rental SUV and immediately head for Kruger. Kruger is the largest game reserve in South Africa and is a synonym for the word "safari". It is home to over 500 bird species, 100 reptiles, 150 mammals, archaeological sites and a stunning diversity of trees and flowers. It is South Africa's premier wildlife destination.

It should be about a 4 to 5 hour drive to our first Kruger lodge, Berg-en-dal Camp, "A" on the Kruger map to the right. Berg-en-dal is just inside the Malelane gate and only minutes from the city of Malelane which has a number of great groceries stores to stock up for our Kruger Safari days.

Day #4=>Our first full day in Kruger we plan to go to Malelane and get most everything we will need for our three weeks in Kruger. Meaning food, wine (South African of course) fixings for G&Ts, charcoal, water, comfortable chairs, etc. etc.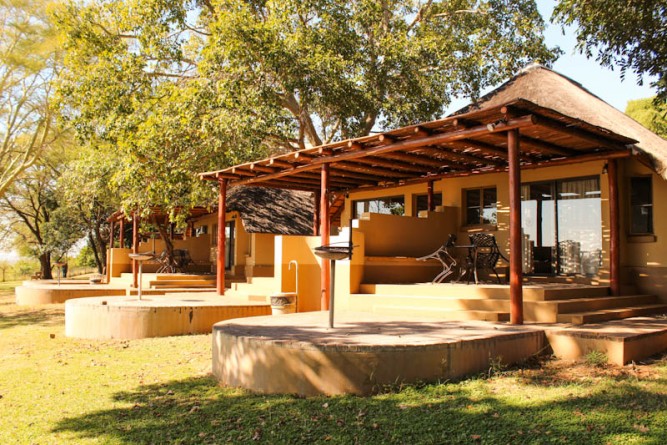 Day #5, #6, #7=>Our next lodging is Lower Sabie Camp for 3 nights, point "B" on Kruger map. This is a return visit to Lower Sabie as we loved this camp.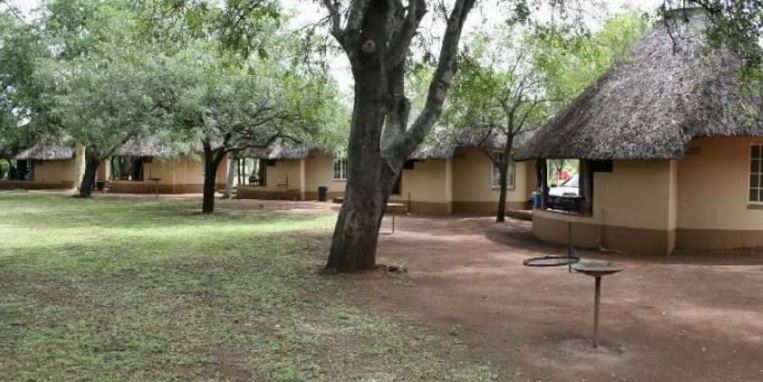 Day #8, #9, #10=>

Our next lodge is Satara Rest Camp for 3 nights, point "C" on Kruger map. This camp is in the heart of "cat" country so we have a perimeter view room.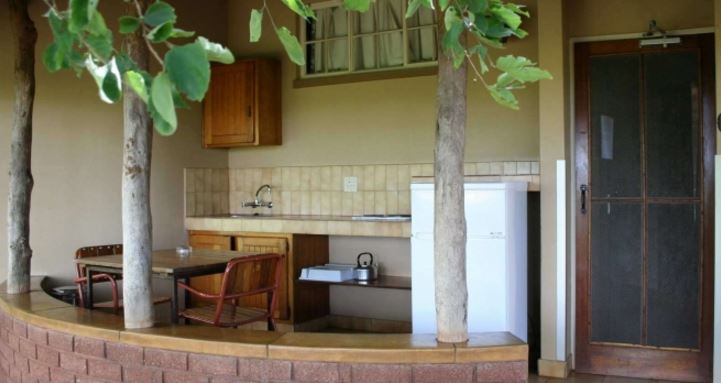 Satara Camp, is located in the centre of the Kruger National Park in South Africa, stakes its reputation on being one of the best spots in the world for viewing Lion, Leopard and Cheetah, because of the fertile grazing land found in the area which attracts vast herds of Antelope. For this reason the camp is often referred to as the 'cat camp'. Large Cats are frequently spotted in the Muzadzeni area, where a large and successful Lion pride operates, or along the S51 route that runs east from Satara Camp, hugging the bank of the N'wanetsi stream. This stretch is especially productive in winter when the veld is dry, and Lion and Leopard lie waiting to ambush the thirsty Antelope that come in large herds to drink at the few remaining pools of water.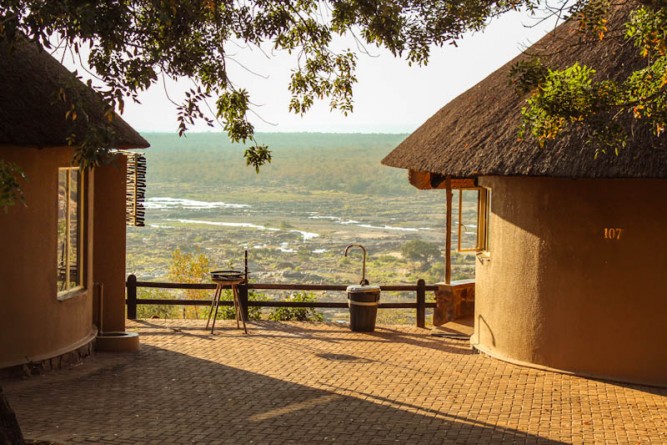 Day #11, #12=>

Our next camp is Olifants Rest Camp for 2 nights, point "D" on Kruger map. At this camp we have a 2 bedroom unit with a separate lookout area with mini-sofas. Cottage #14 which is the premier view cottage overlooking the Letaba River.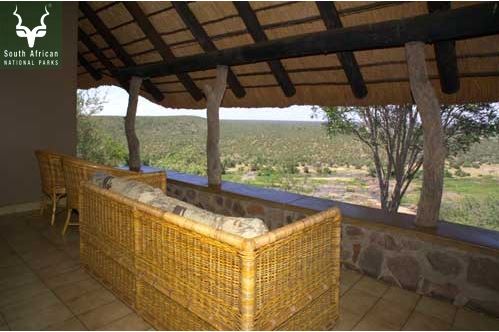 The Olifants Camp is situated on top of a hill towering several hundred feet over the Olifants River. Sightseeing views from the lookout platforms allow a person to observe the river below. Because Olifants Camp is situated in a transitional zone, 2 distinct types of vegetation can be found, offering a wide range of game. In the north, the low lying Mopane trees provide cover for Zebra, Impala, Kudu and Elephant. To the south, rolling plains are dotted with Buffalo, Giraffe and Kudu. While along the Olifants River, wildlife such as Lion, Crocodiles and Hippopotamus can be viewed on gameviewing and sightseeing excursions in Kruger Park, as well as an abundance of birdlife such as Owls, Storks and Eagles.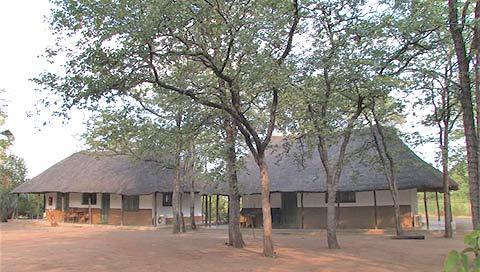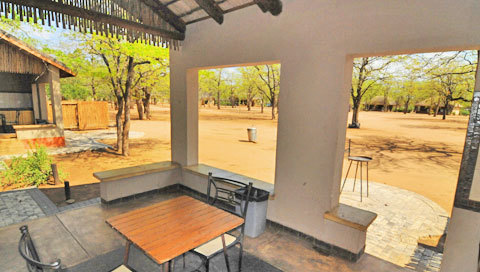 Day #13, #14, #15=>

Our next lodge is Shingwedzi Rest Camp for 3 nights, point "E" on Kruger map. Shingwedzi is a return visit where we found the 7 lion cubs last year. The area is less populated with guests but still good of leopards, lion, elephants, buffalo and hundreds of birds.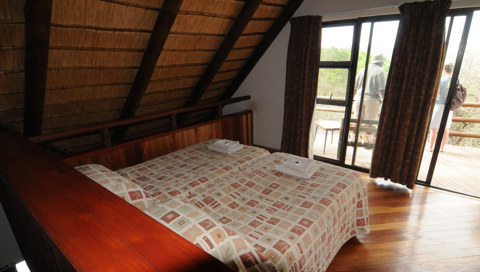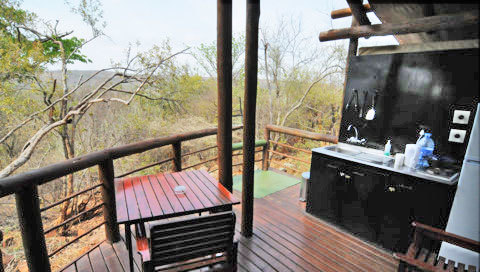 Day #16, #17=>

Our next lodging is Punda Maria Rest Camp for 3 nights, point "F" on Kruger map. This is the farthest north we are going on this safari. At Punda Maria (a new camp for us) we will be staying in a luxury tent.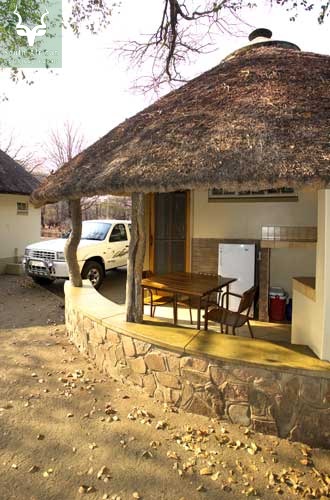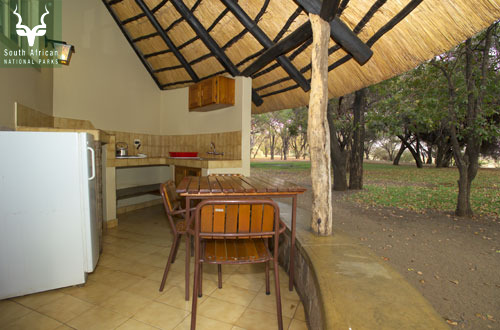 Day #18, #19=>

Our next lodge is Letaba Camp for 2 nights, point "G" on Kruger map. This is a new camp for us to stay at but we did visit it last year and it looks lovely.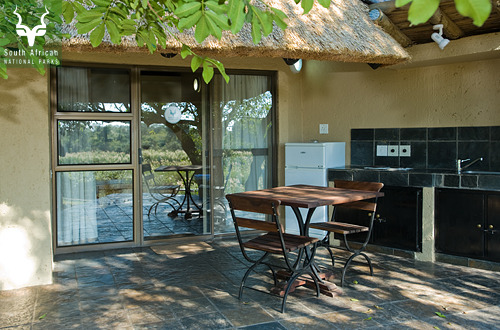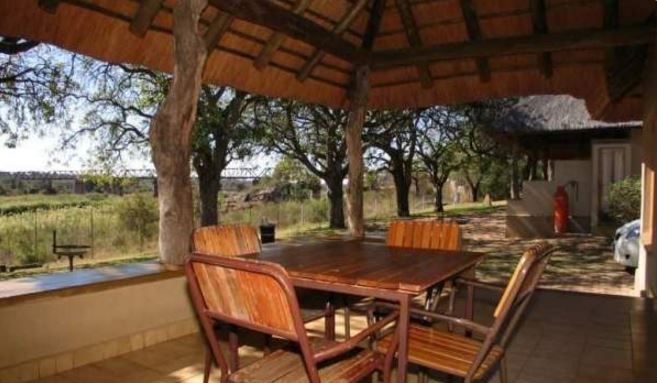 Day #20, #21, #22=>

Our last camp is Skukuza, "H" on the Kruger map. Skukuza Camp is like the capital of Kruger. It is the biggest camp and includes facilities such as two swimming pools, a shop, ATM, internet cafe, restaurants, library, fuel station and more. The area is good for lions, leopards, elephants, buffalo and wild dogs.

Day #23=>Depart Skukuza and exit Kruger through the Paul Kruger gate and drive to the Johannesburg airport where we catch a BA flight to return home.