2018 Namibia/Etosha Trip Report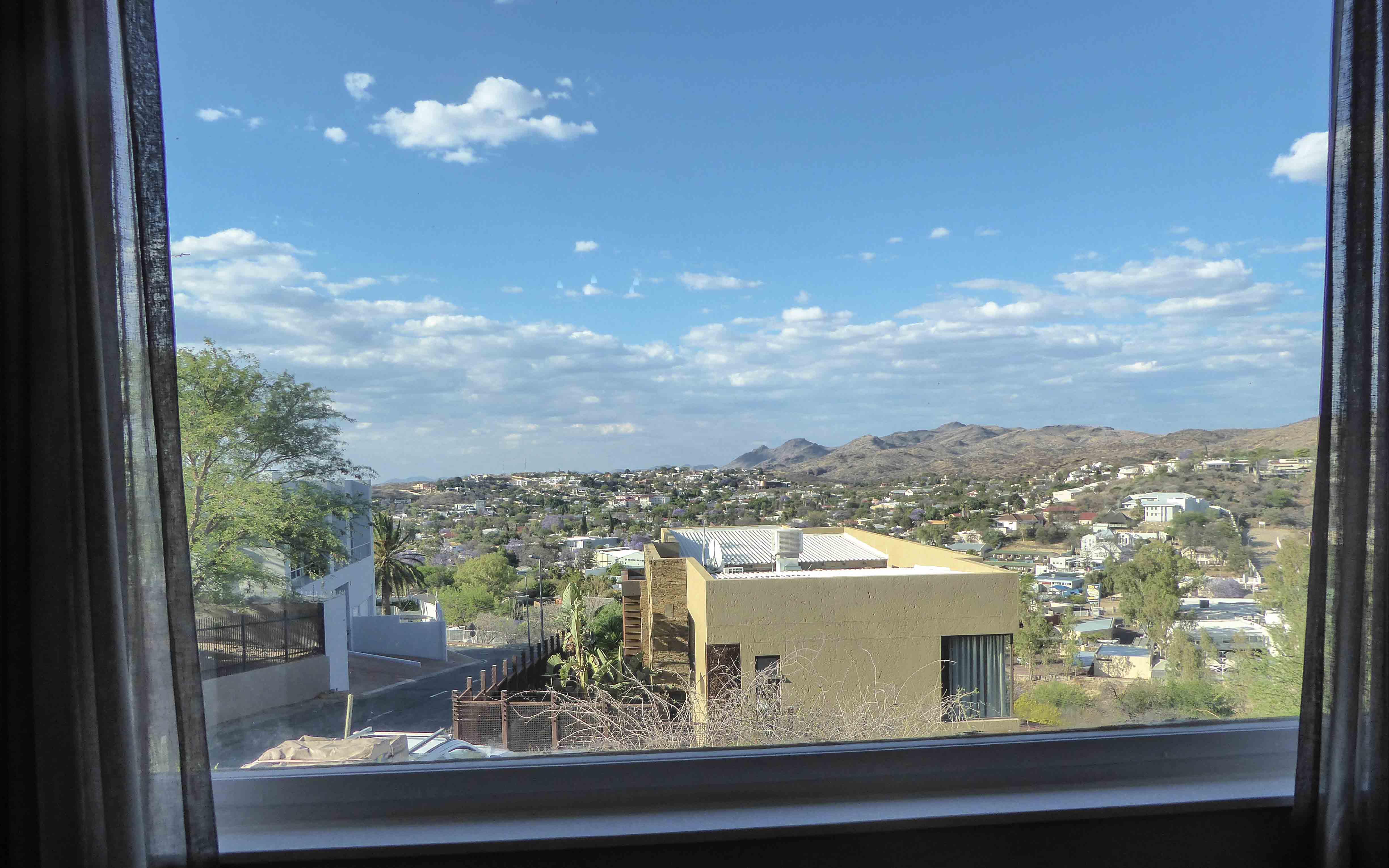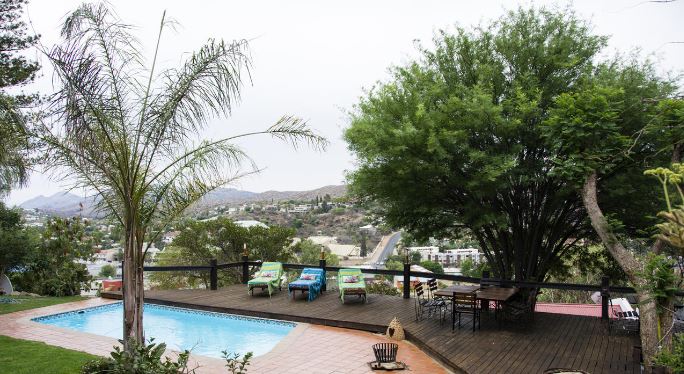 After 30+ hours of travel the Hilltop Guest House was exactly what we needed. Big room, king size bed and huge picture window with a view of Windhoek. Hilltop Guest House was only the first of 12 lodges in total on this trip. All very different and special which defines an African trip/safari for us.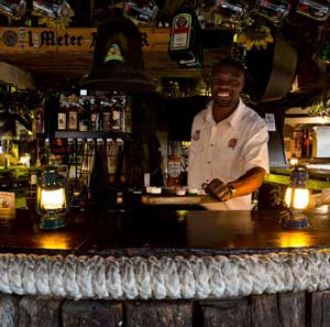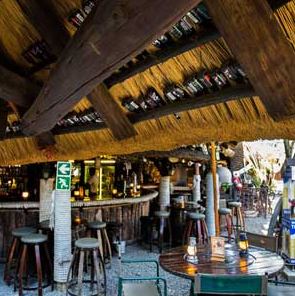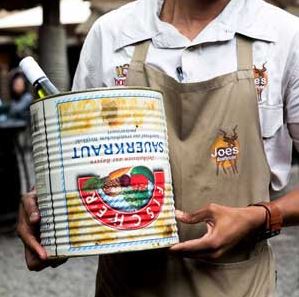 After a quick shower and re-organizing our luggage we are off to Joe's Beer House. We always make prior reservations via email about a week before we leave. It is hard to capture the spirit of Joe's in pictures, but these are kind of fun. Especially the ice bucket for our wine...very fun!!!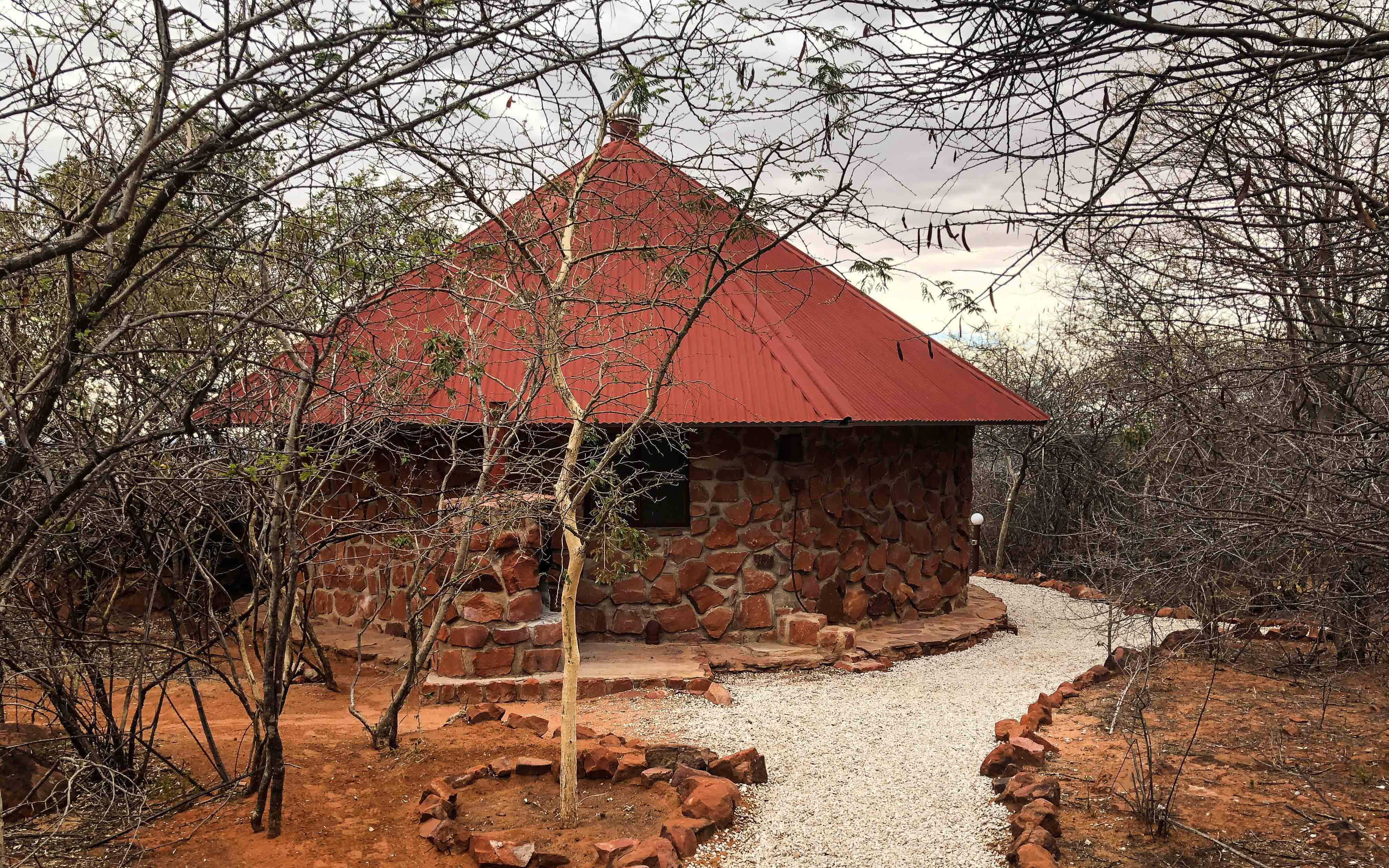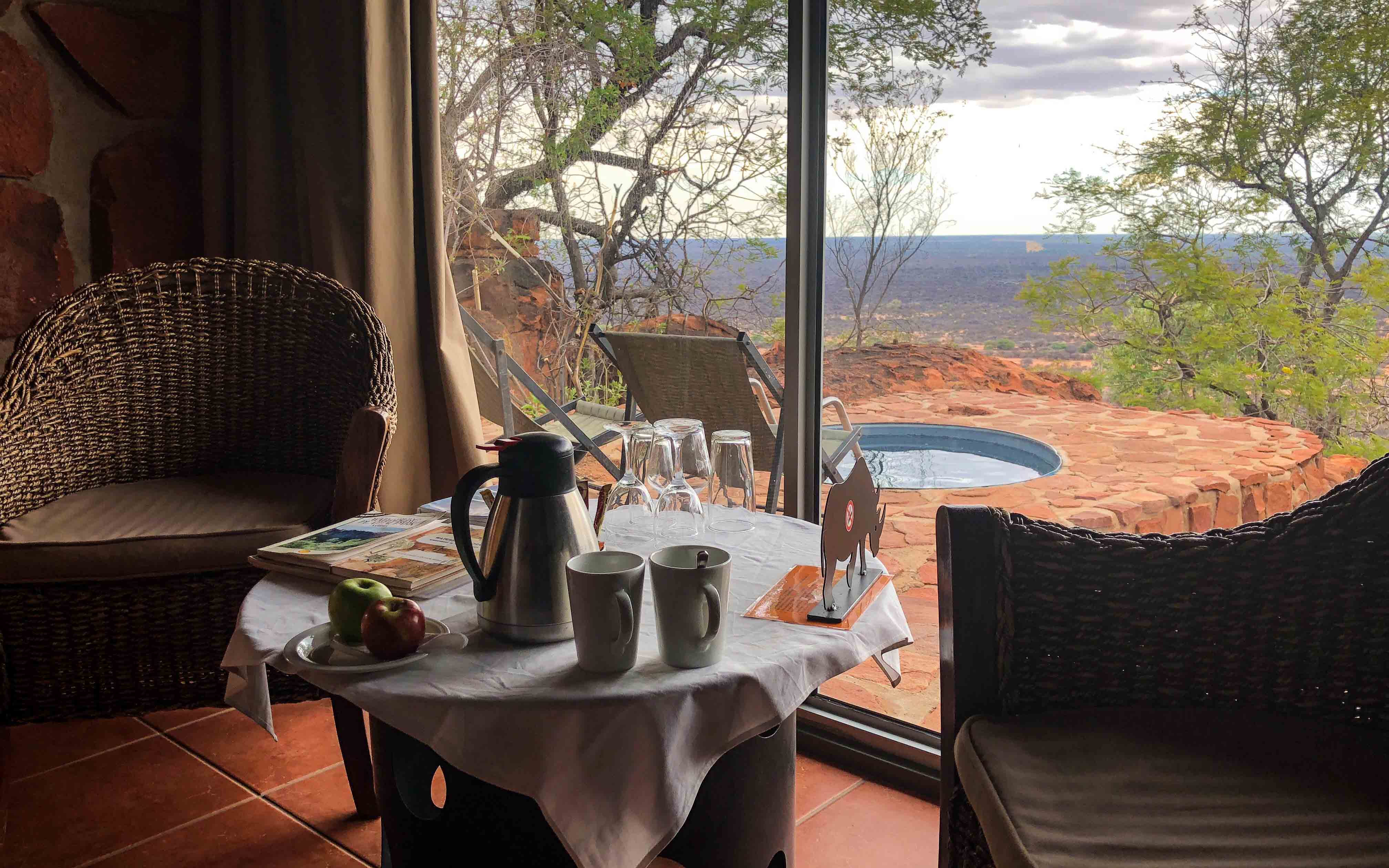 Our first day was busier than we had planned. The manager at Hill Top informed us the next morning at breakfast that our Toyota truck was leaking fuel. So much fuel that they put a container under the truck to collect the leaking fuel. So we headed back to the truck rental to get our leak fixed. In minutes it was discovered this was no quick fix so in no time they helped us swap all our stuff from leaking truck to another identical truck and we were off. I think our total time at the truck rental was less than 15 minutes, yea they were fast. And that is why on this our 8th trip to Namibia we ALWAYS rent from Advanced Car Hire. Another fact that no other truck rental company can say...in 8 trips NO FLAT TIRE, which is huge!!! Anyway after this short truck exchange we were off for a 1 night stay at the Waterberg Plateau Lodge. As you can see our room had a very nice view and a plunge pool. The meals were served in the main lodge at the top of the hill with even more stunning views. The meals were buffet style and very good.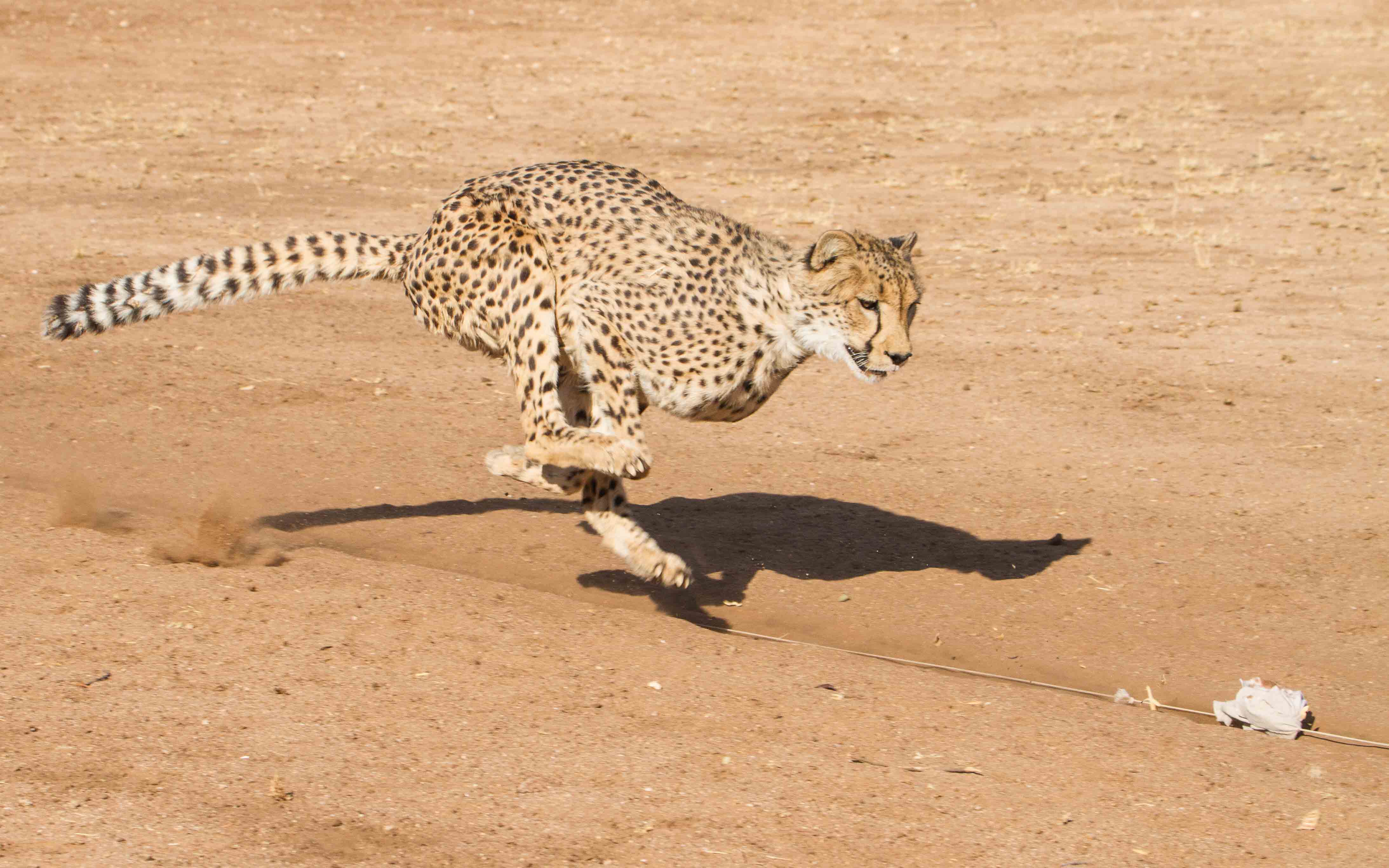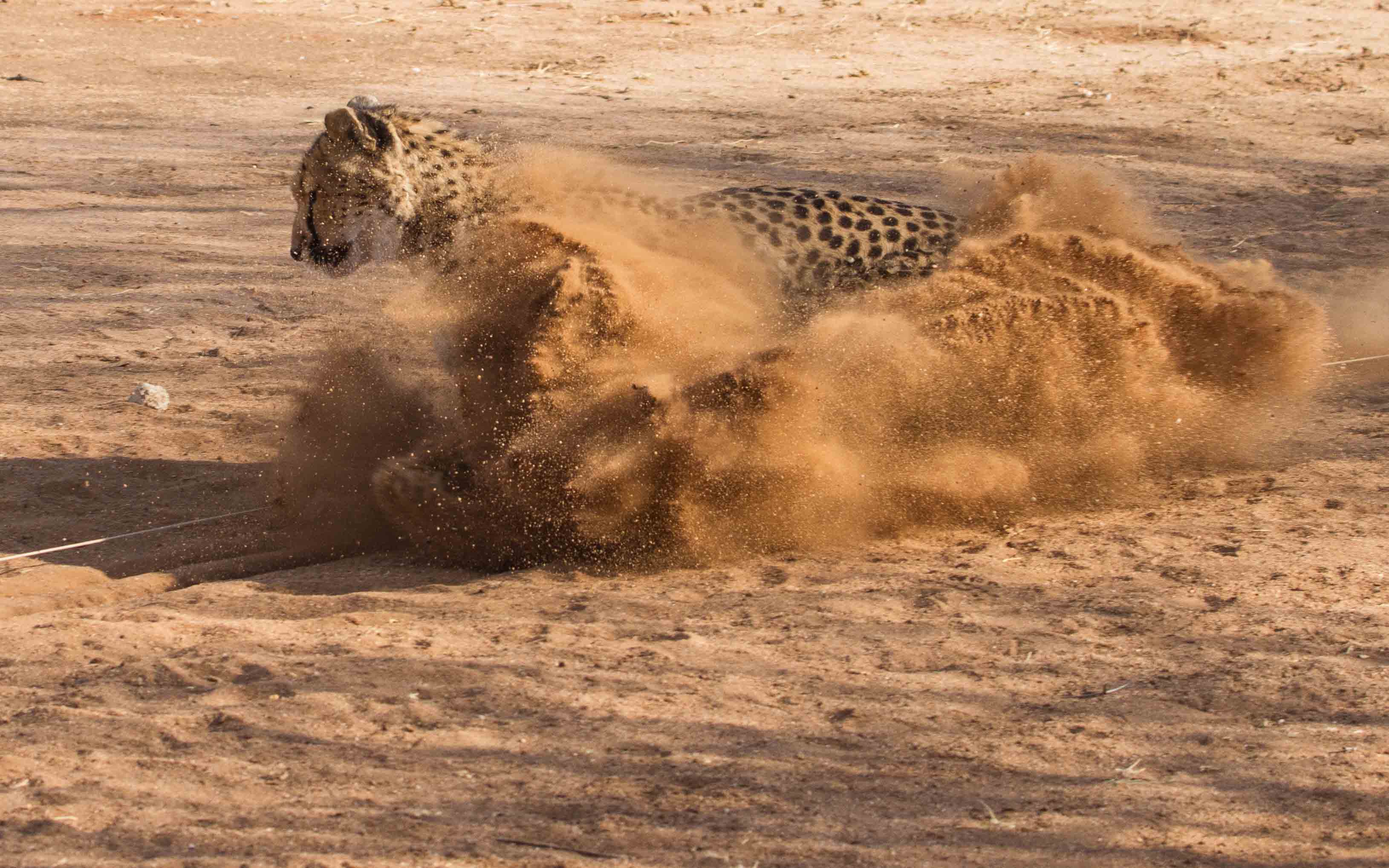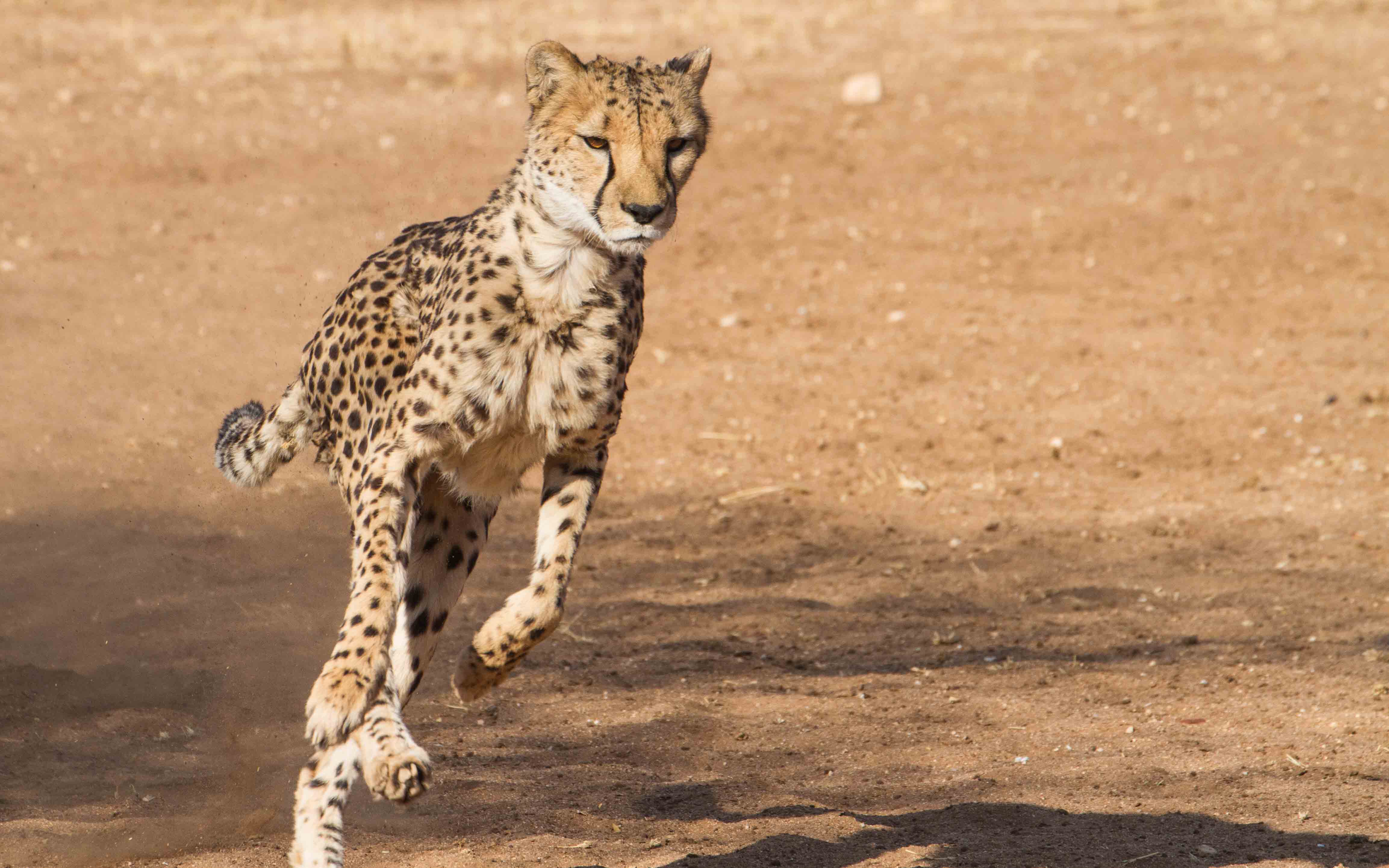 The next two nights we were at Frans Indongo Lodge. The main reason for this lodge was its proximity to a couple excursions we had planned. The first was a excursion to the Cheetah Conservation Fund, which was located just outside Otjiwarongo, about a 90 minute drive from our lodge. We arrived at 8am in time to film their cheetah run. A cheetah run is designed to help the cheetah stay physically fit by doing the same type of running they would do in the wild. To accompish this they tie a rage to a rope that is pulled along the ground for 50 yards or so then with 90 degree turns so the cheetah have to make sharp turns like they would in the wild chasing prey. Click this link for more cheetah run images.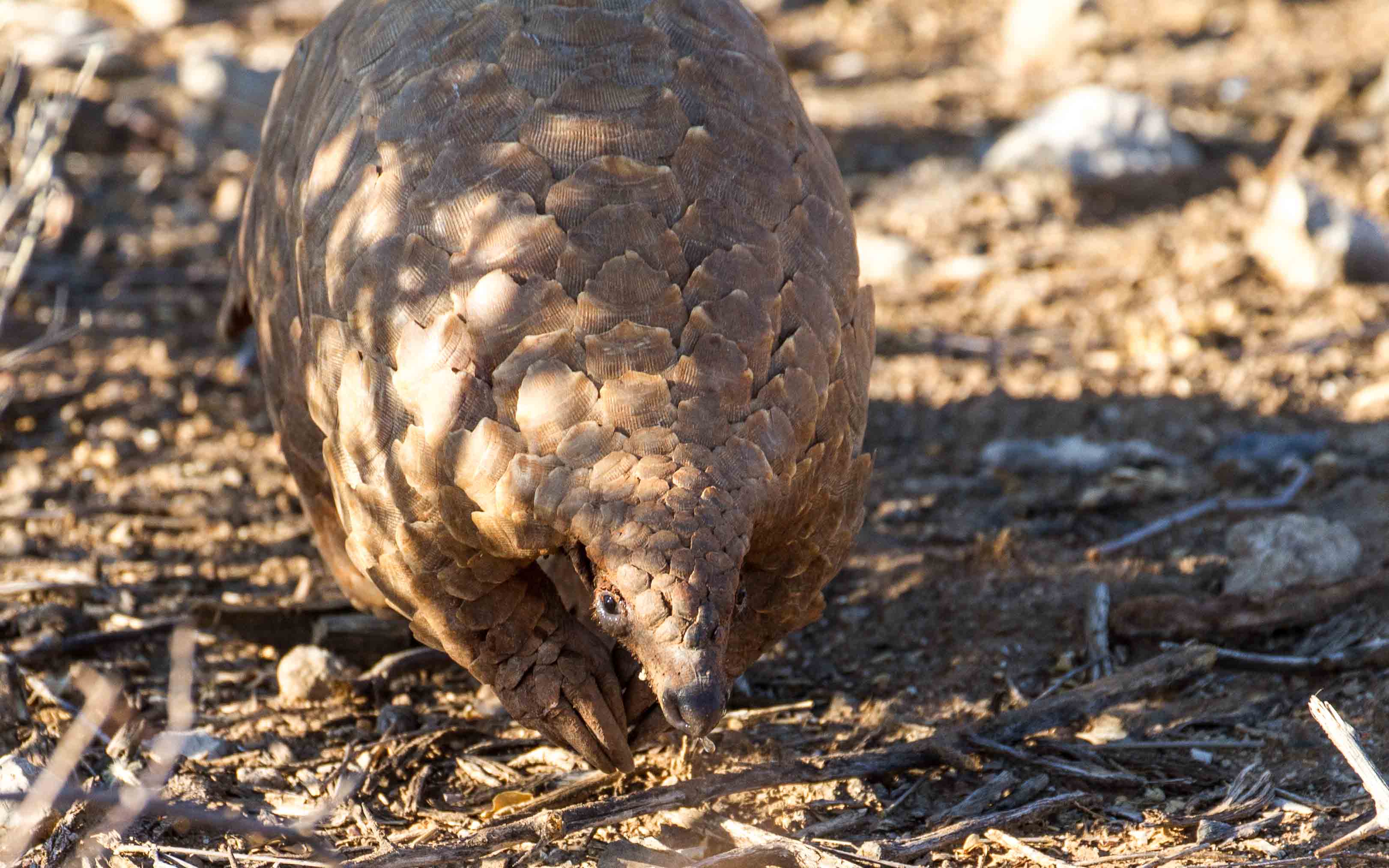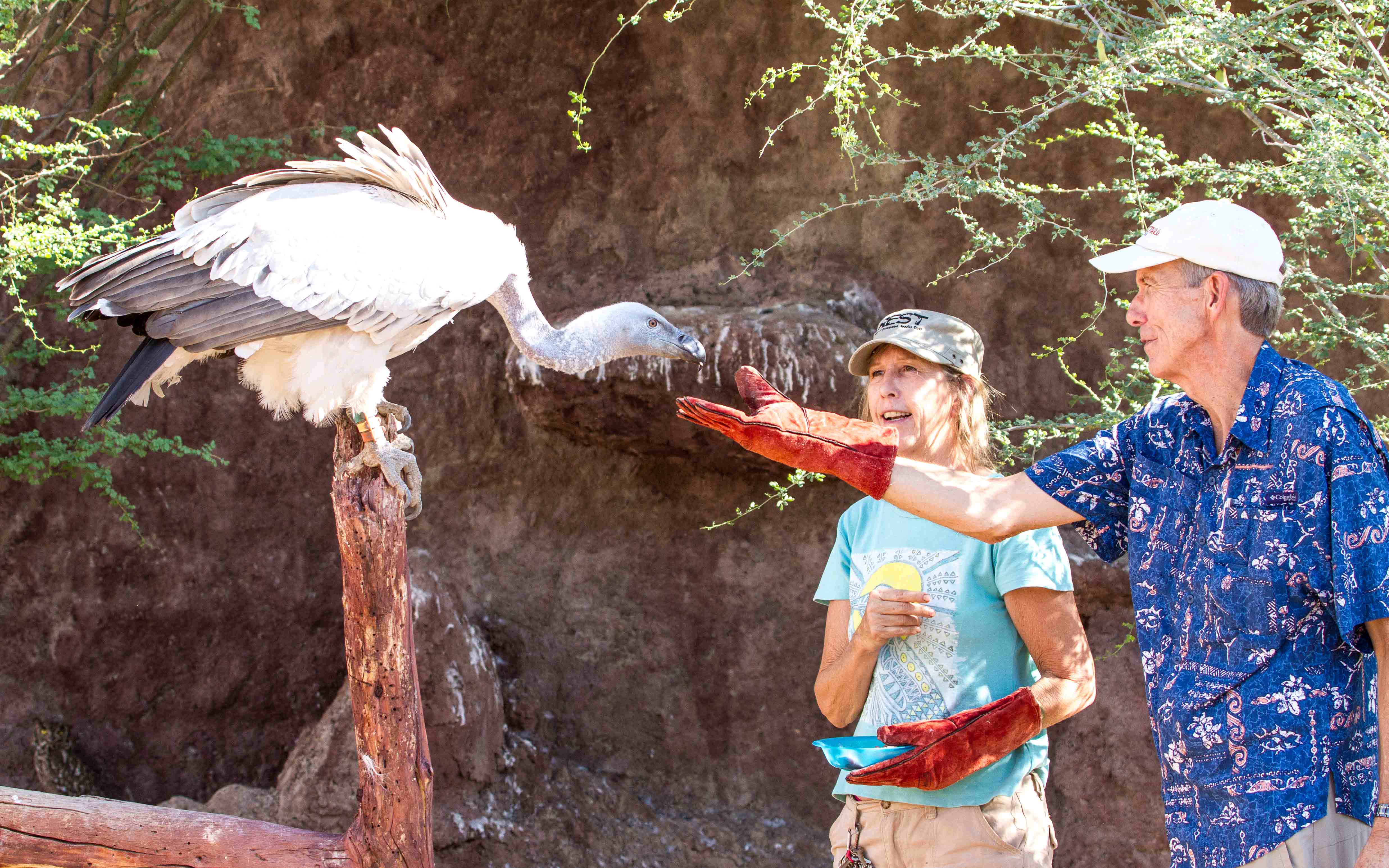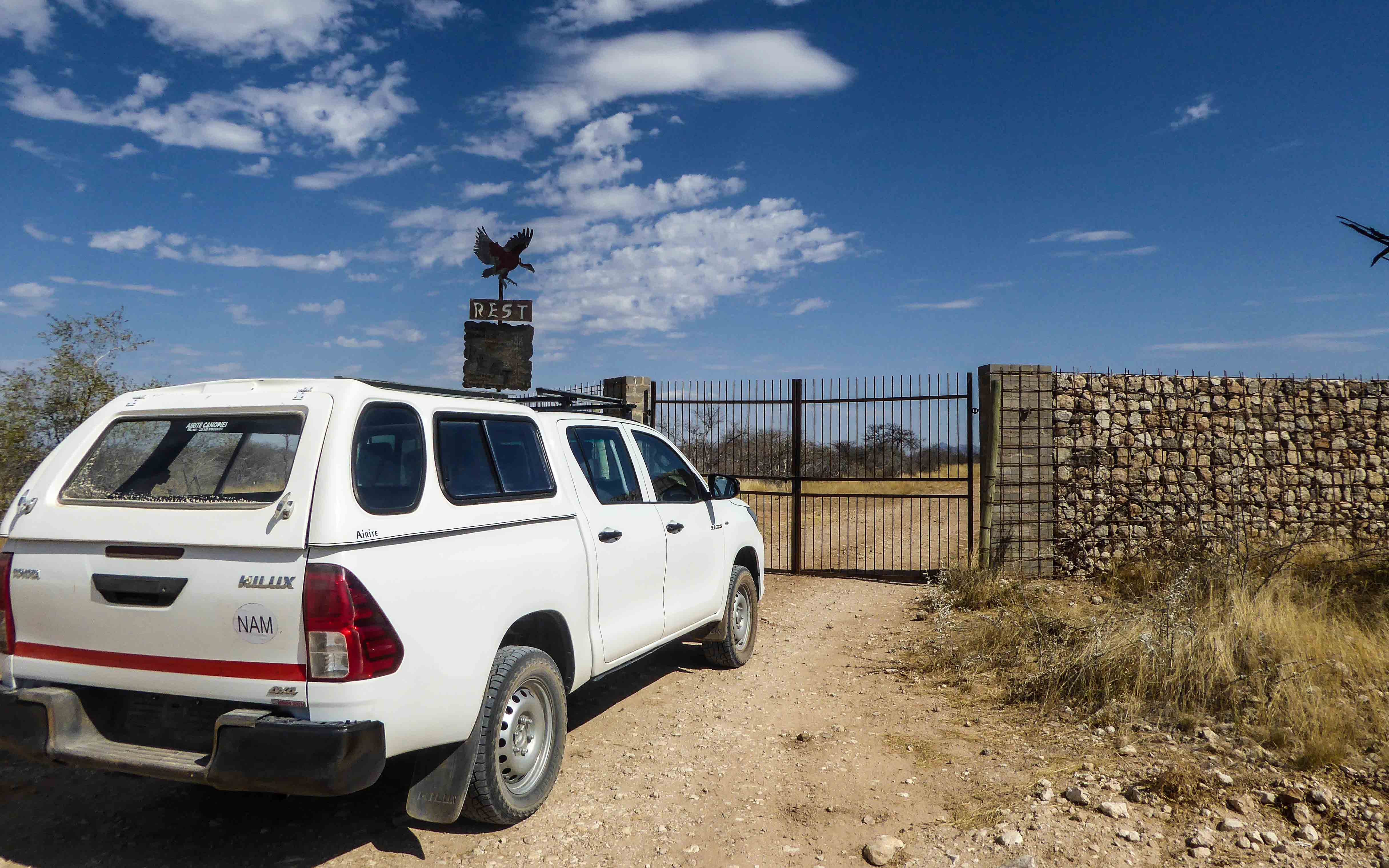 Our 2nd excursion was also a 90 minute drive, just outside Outjo at REST, which stands for "Rare & Endangered Species Trust". The main reason for this excursions was to hopefully get to see a pangolin, the most hunted animal on the earth, by poachers. Tours are ONLY possible if scheduled and paid for ahead of time, which we did. Unfortunately our reservation fell through the cracks so our 90 minute drive ended at a locked gate. But it wasn't too hard to climb through the fence and walk in. That short hot walk was handsomely rewarded with a REST tour for the books. Not only were we able to see a pangolin (named Honey Bun) but we actually got to go with her as she searched for food. REST is not just about pangolins though, as you can see on their web site and from these images we were able to take. HIGHLY recommend anyone in this part of Namibia to make time to stop for this tour, you will be glad you did.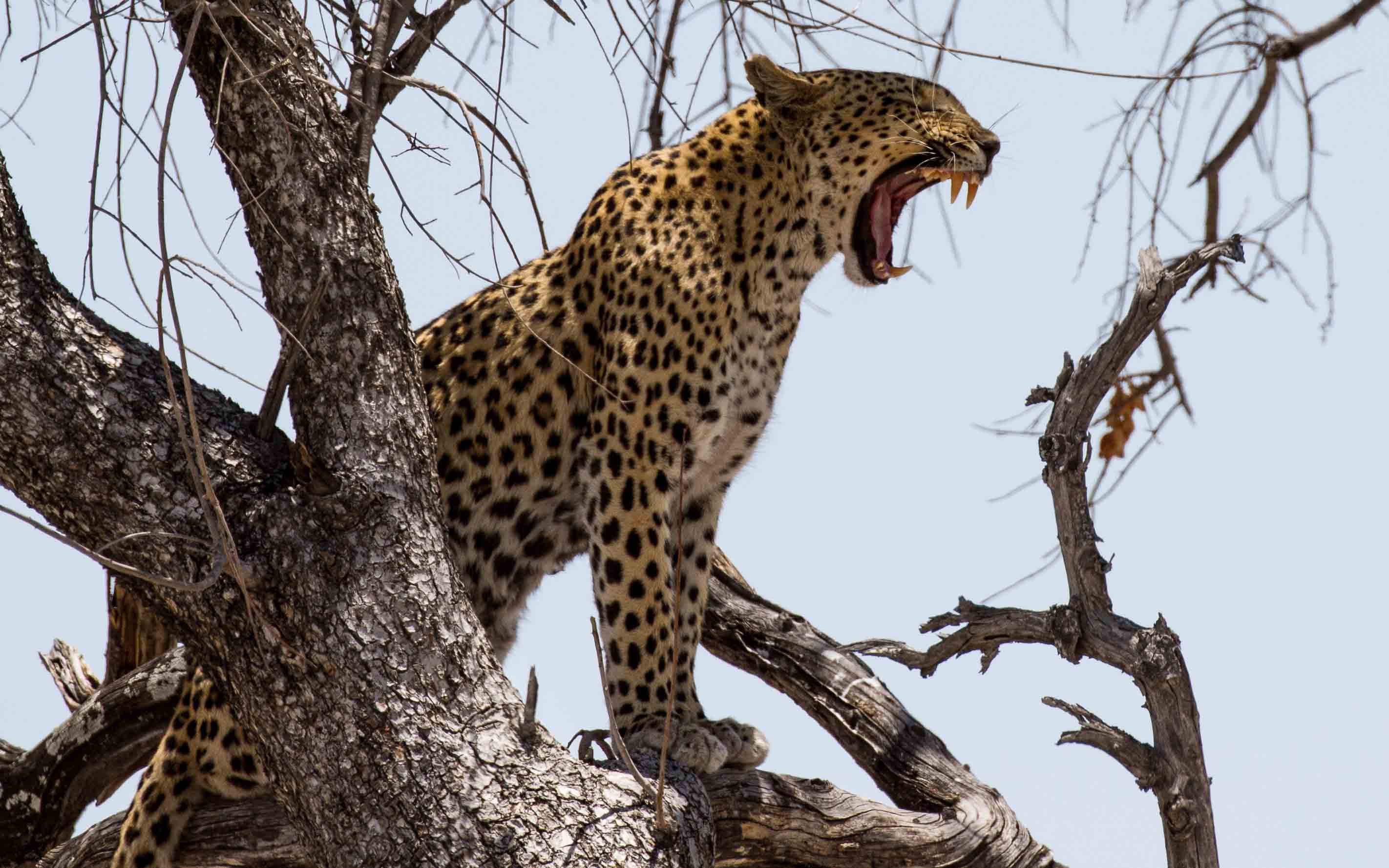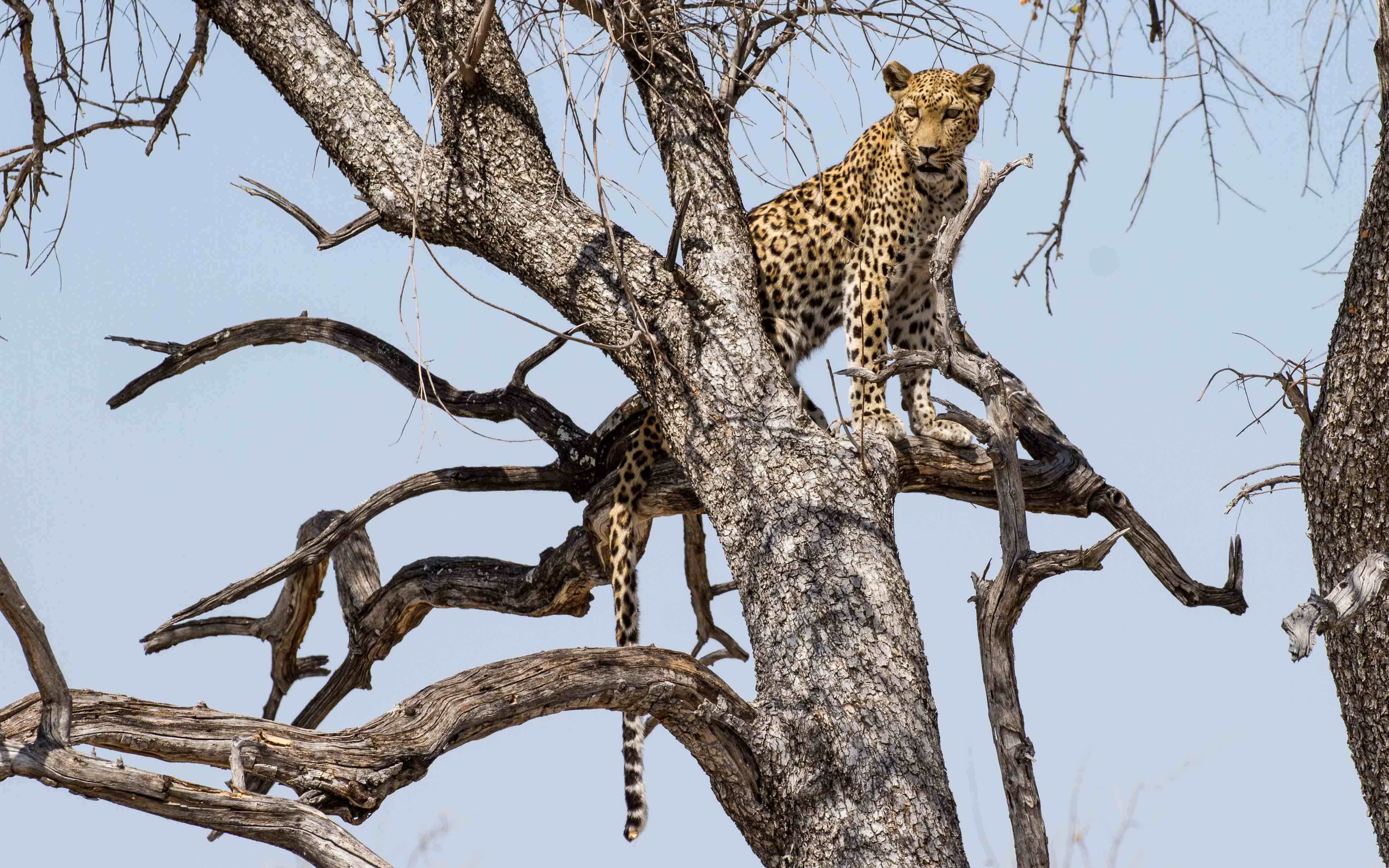 The next 9 days was the animal viewing portion of this trip, in Etosha National Park. In Etosha we stayed at 4 different lodges, Okaukuejo, Onkoshi, Halali, and Dolomite. On a travel day between Onkoshi and Halali we were at the Koinacha water hole which had 2 female lions and their young cubs. While we were watch the lions a safari truck came in talked to another truck and they both left. What could be so great to leave lion cubs? Well we decided to find out and followed them. They only went a short distance away, near the Klein Namutoni water hole where there was a leopard in a tree.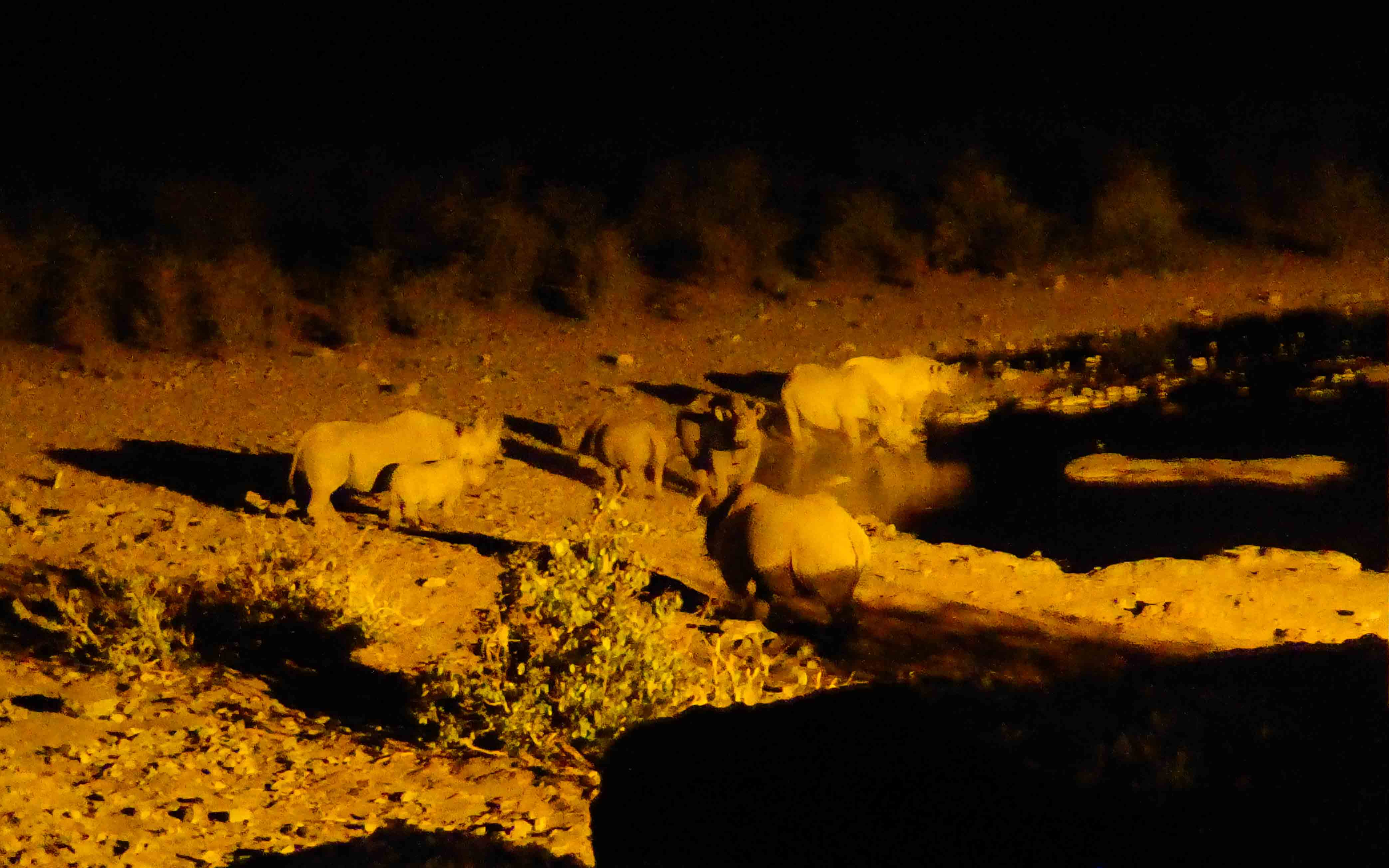 We watched the leopard for many hours, she would not come down and we had to get to Halali before dark, so had to leave. We came back the next day from Halali but no sight of the leopard.
But while at Halali we did have a fun evening at their water hole one night with 13 different rhino, most mom and their young. Then the elephants arrived and everything changed.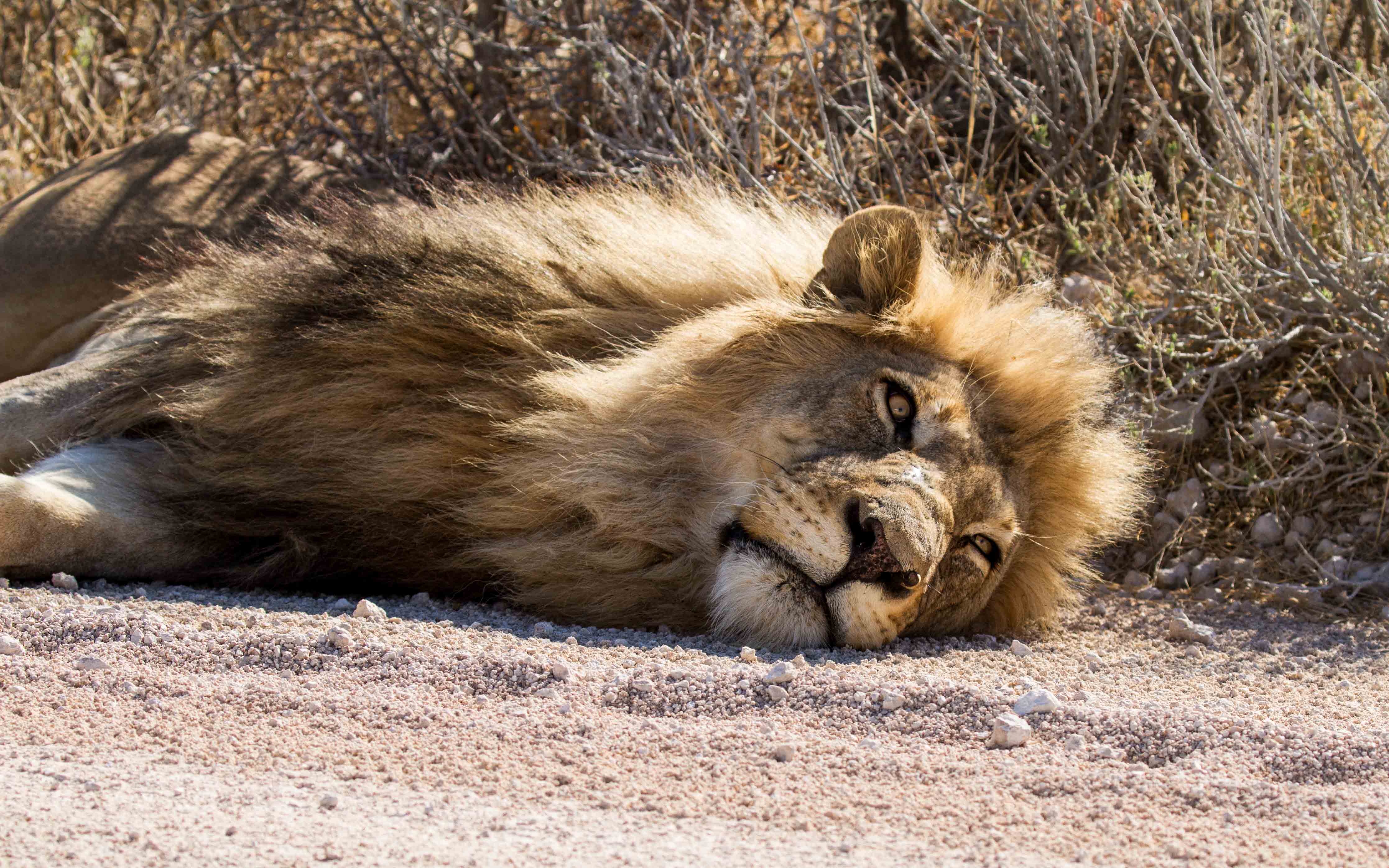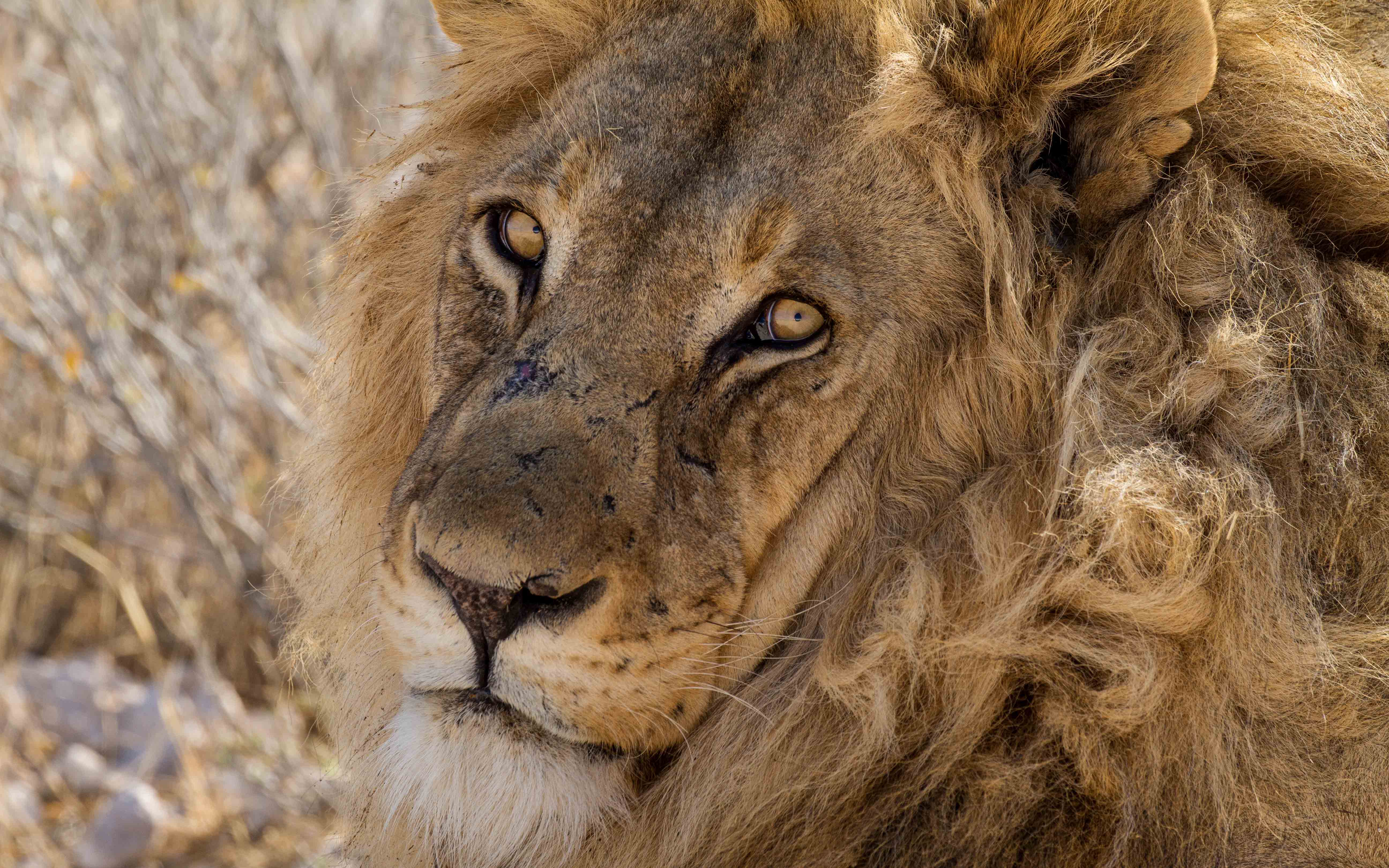 The next day driving on the main road we drove right on past a BIG male lion before we saw him...not sure what my spotter was doing!!! All in all we were very successful during our Etosha days with the following sightings totals:
54 - Lions
1 -- Leopard
25 - Rhino
-- too many zebra, elephants, etc to count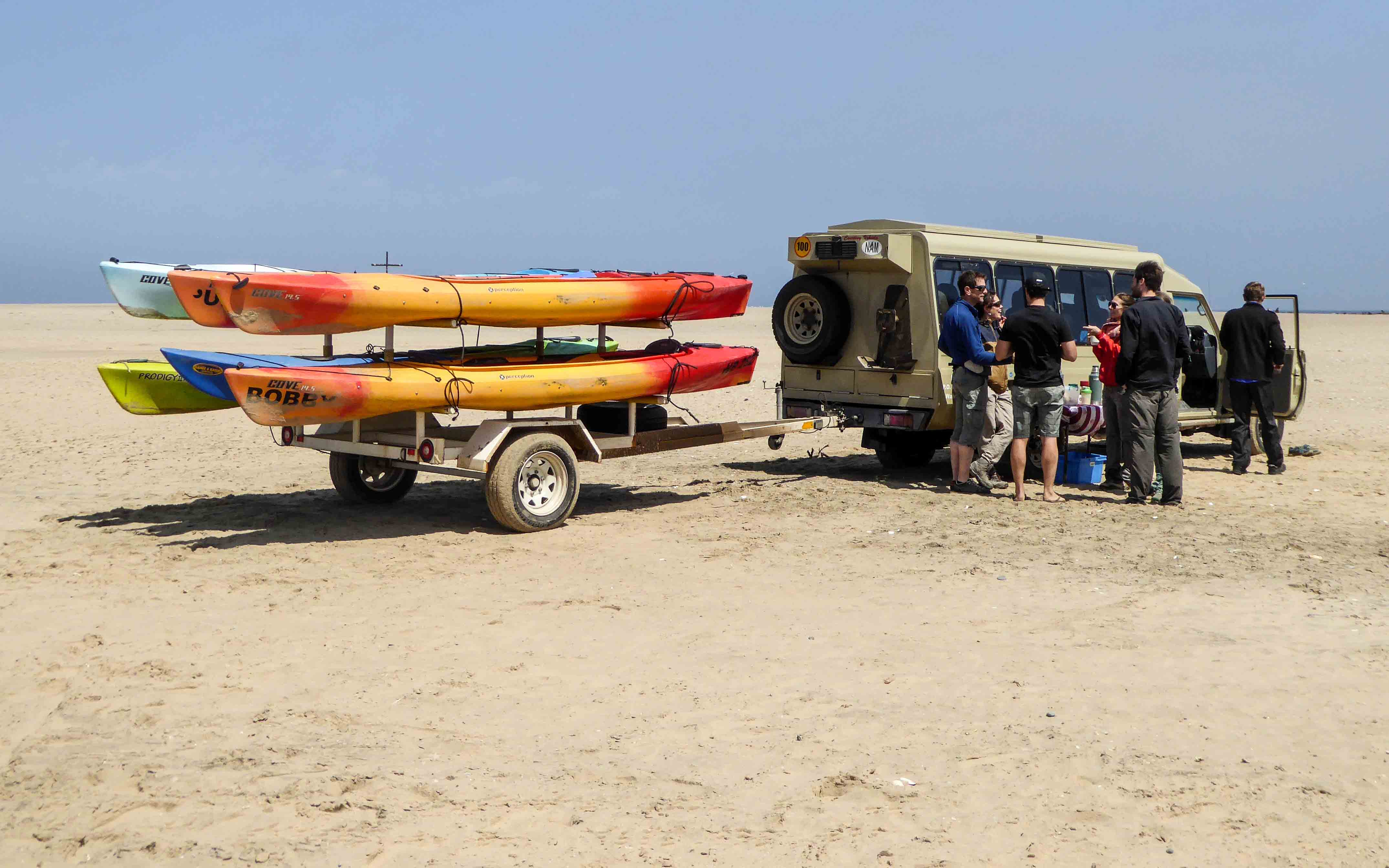 After Etosha we stayed at three different lodges on our way to the coast and Swakopmund. Images from those three lodges, Hobatere, Twyfelfontein Country Lodge and Spitzkeppen are all contained in the link at the top of this page. In Swakopmund we stayed for three nights at the Beach Hotel which is located just across the street from the Atlantic Ocean. Very easy walk to wharf dining and downtown. Swakopmund was mostly a rest stop but we did venture down to Walvis Bay for a canoeing with the seals excursion.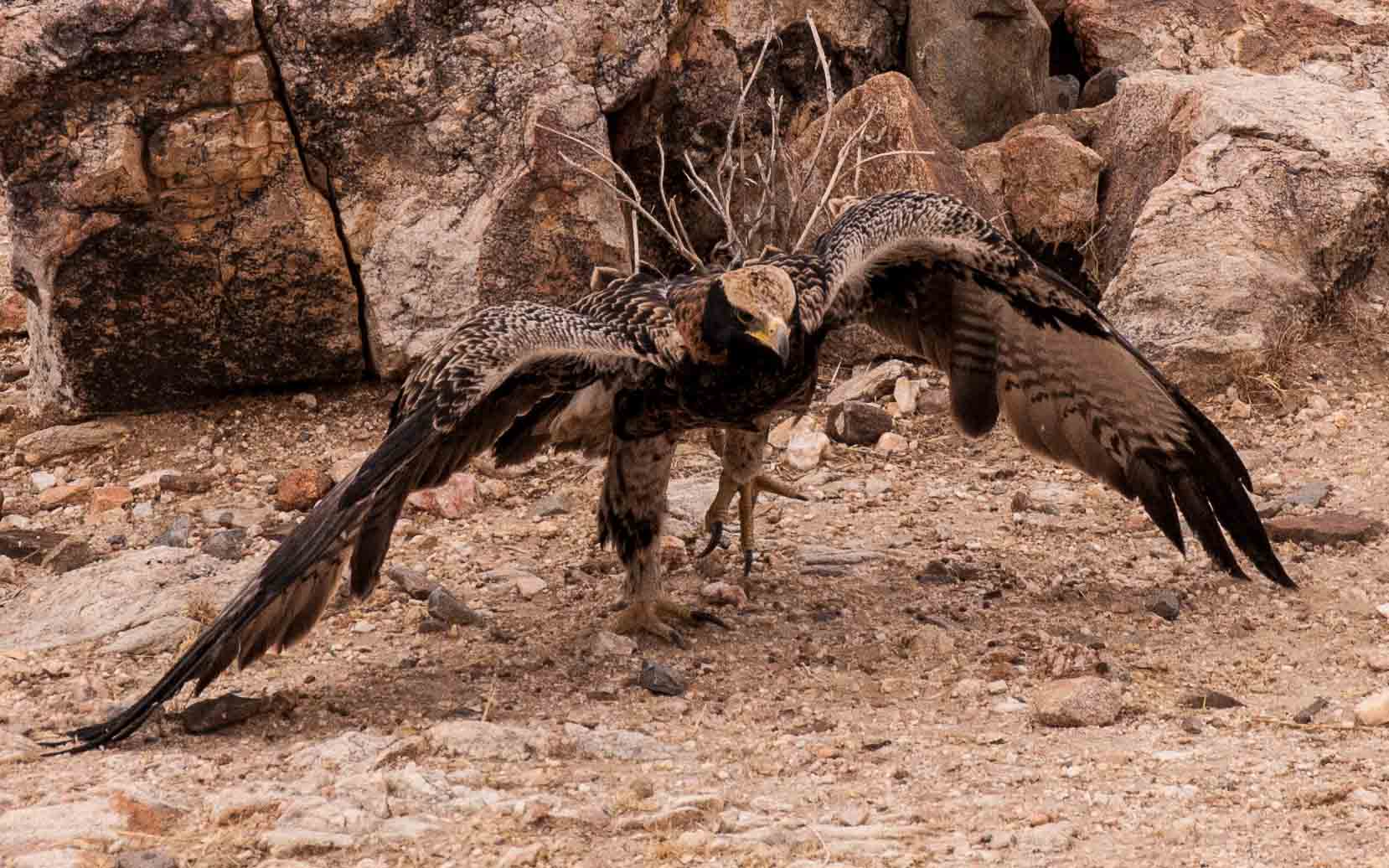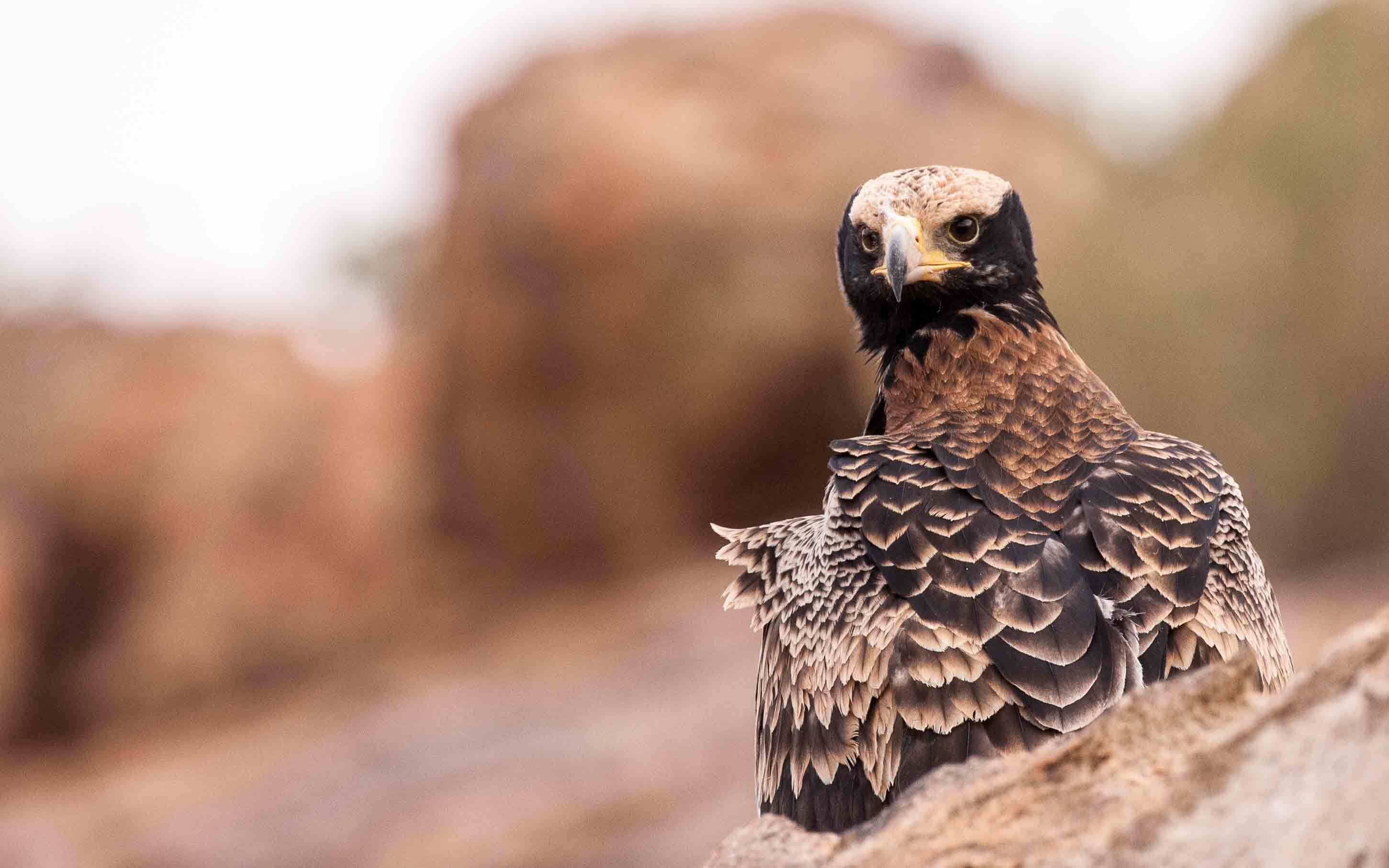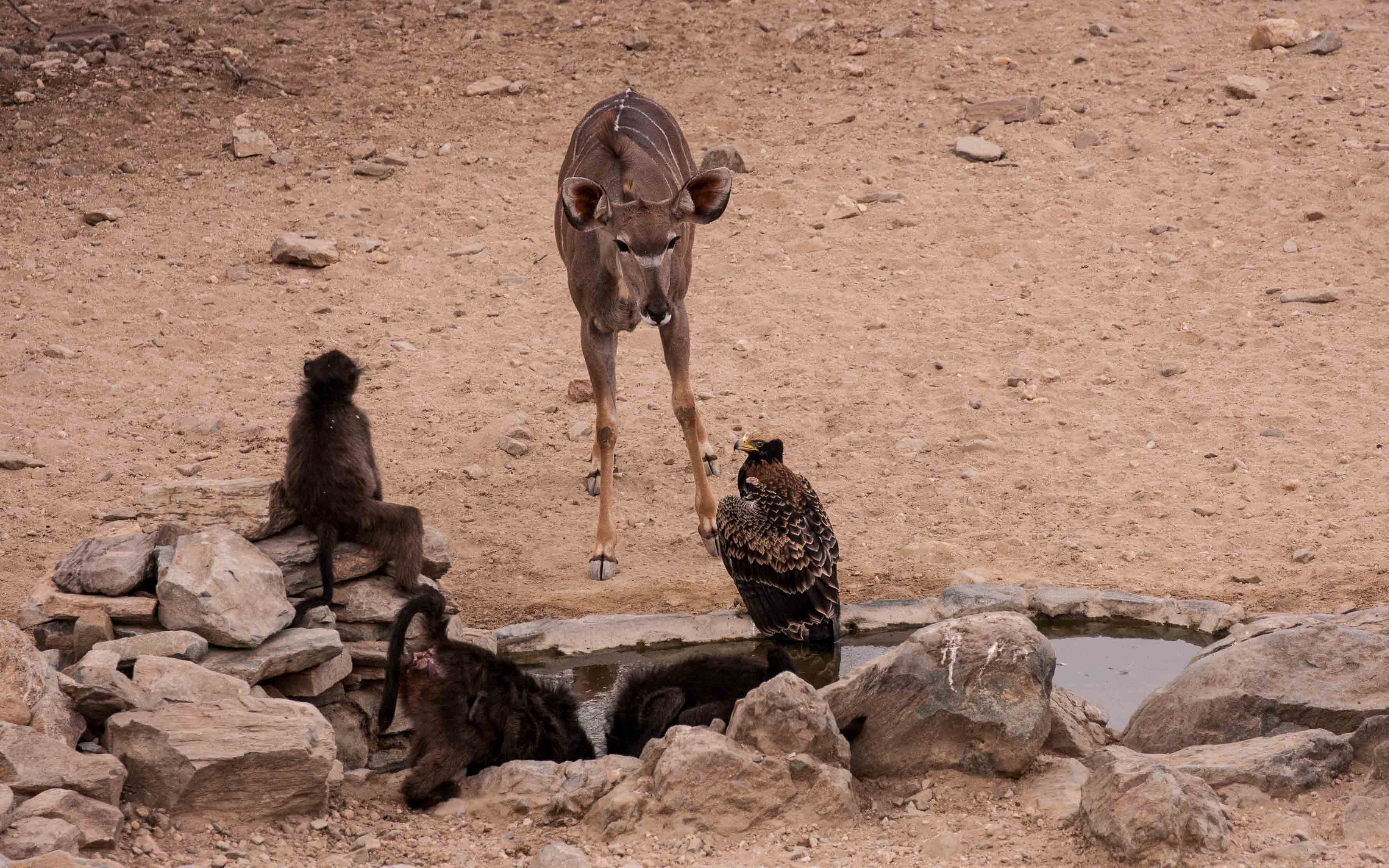 After leaving Swakopmund we had one more stop before returning to Windhoek, the airport, and home. Our last lodge was Kobo Kobo which means black eagle in swahili. How appropriate since this young black eagle visited the lodge while we were there. The eagle was too young to fly and thus could not get back to the nest. We saw the parents circling, looking for their young, but they were searching one ridge too far away. So all day we watched this young eagle stare down animals at the water hole before walking up the canyon walls to a higher perch. Eventually he soared into the sky in search of his paents.