2018 Namibia/Kalahari Trip Report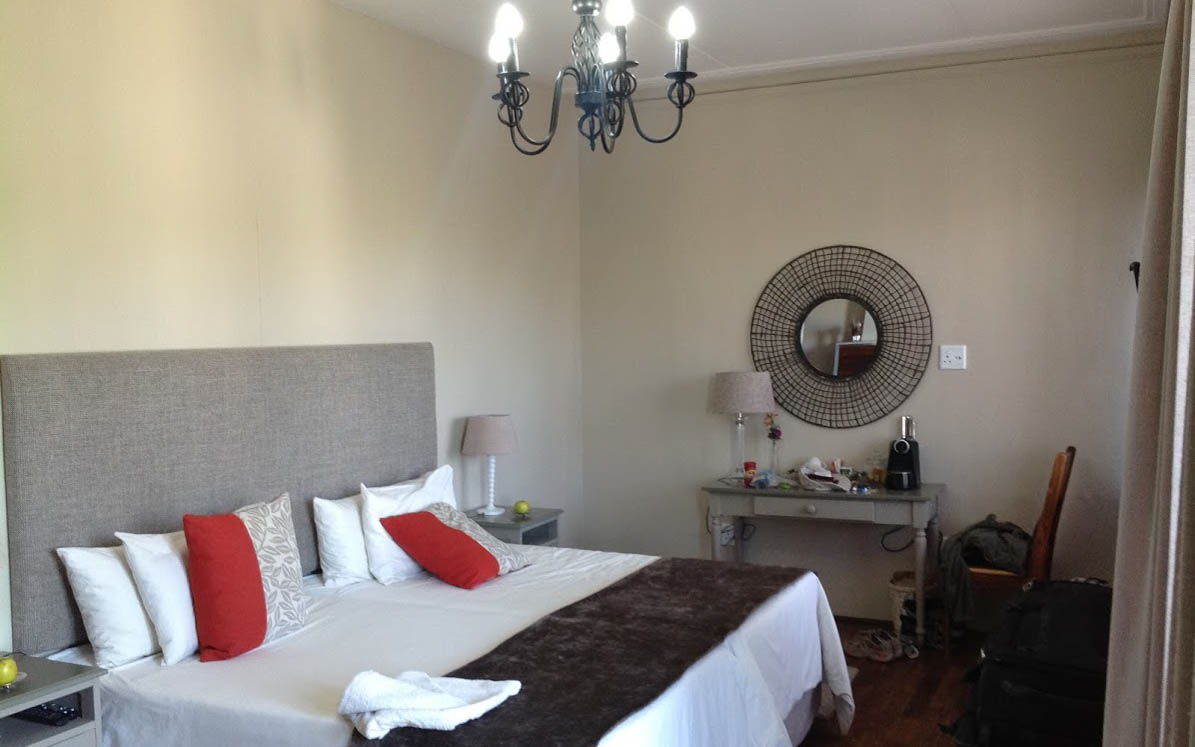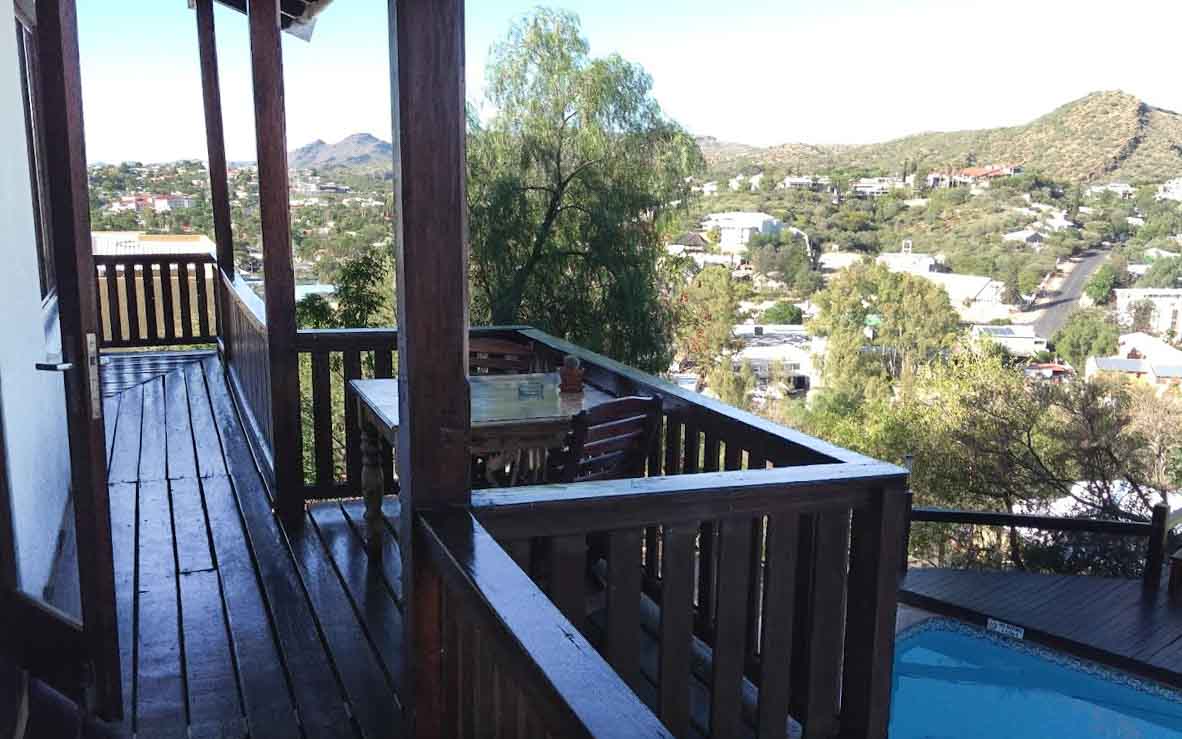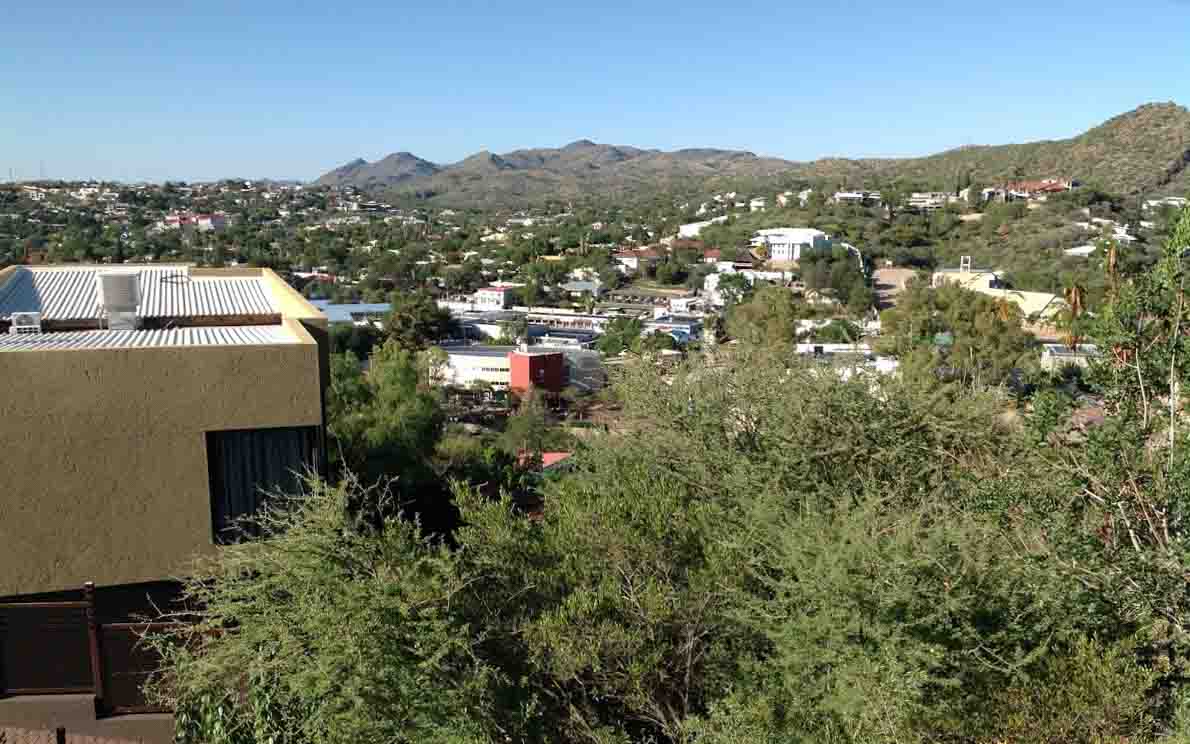 After 30+ hours of travel the Hilltop Guest House was exactly what were wanted; big room to repack, king size bed and a very nice view of Windhoek including Joe's Beer house which is a 10-15-minute walk downhill. This lodge also has a most delicious and memorable breakfast served on the deck outside each room. I won't tell you what is served so if you go it will be a surprise.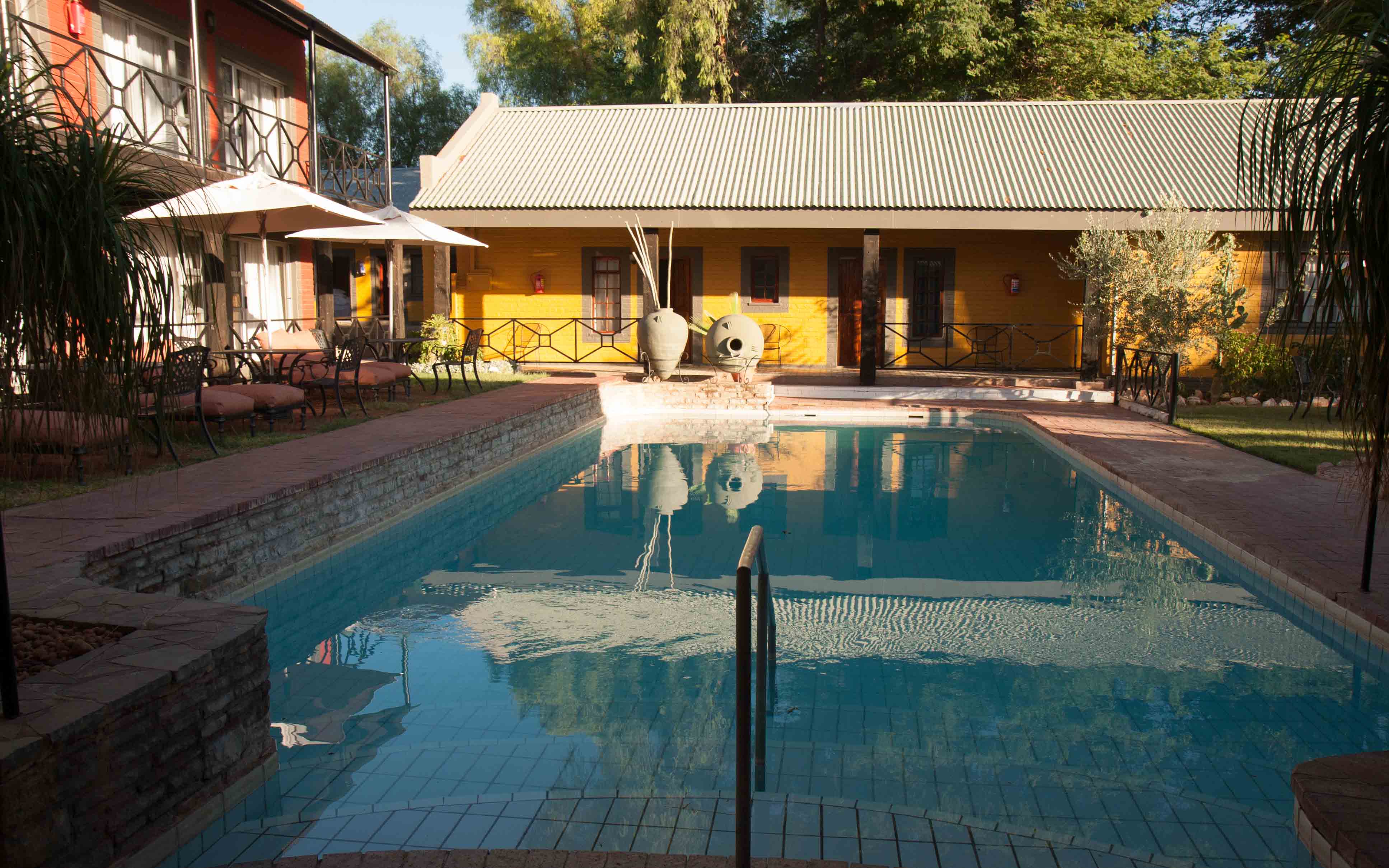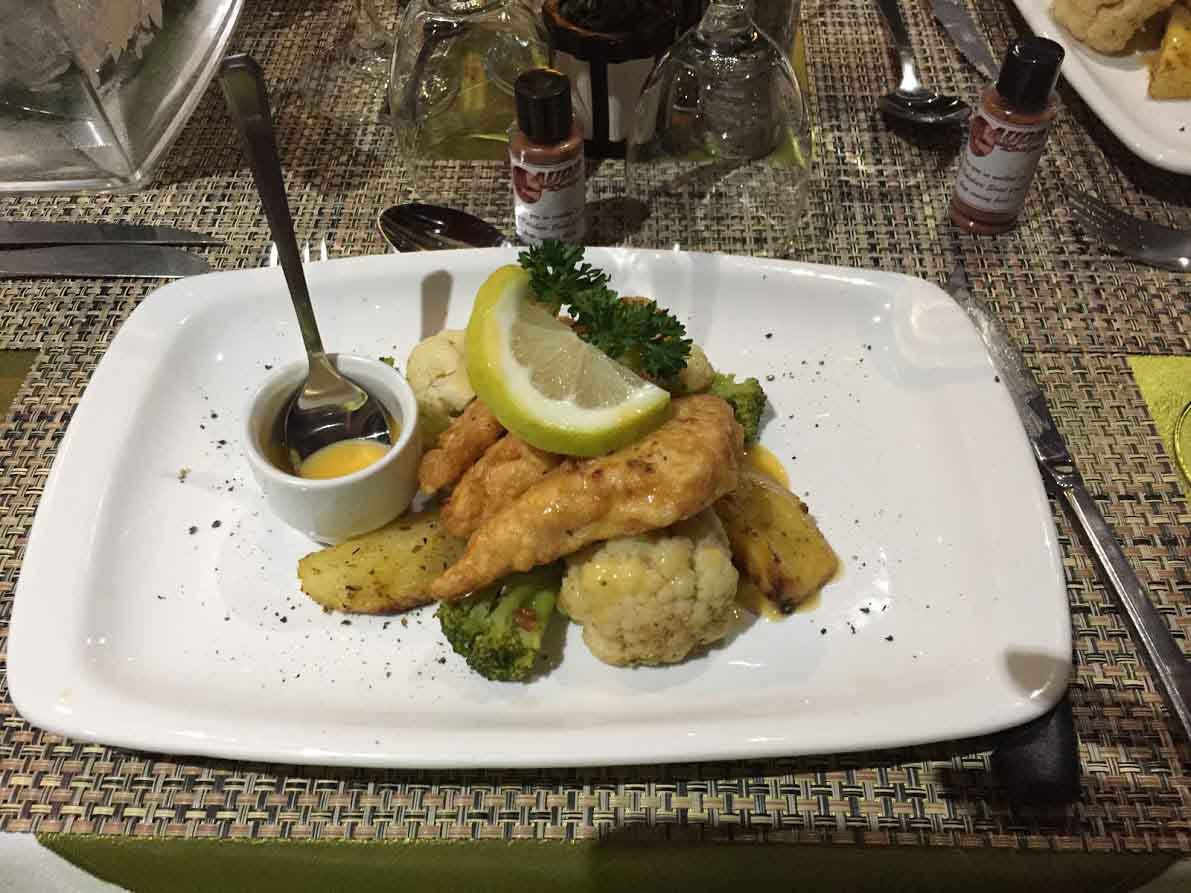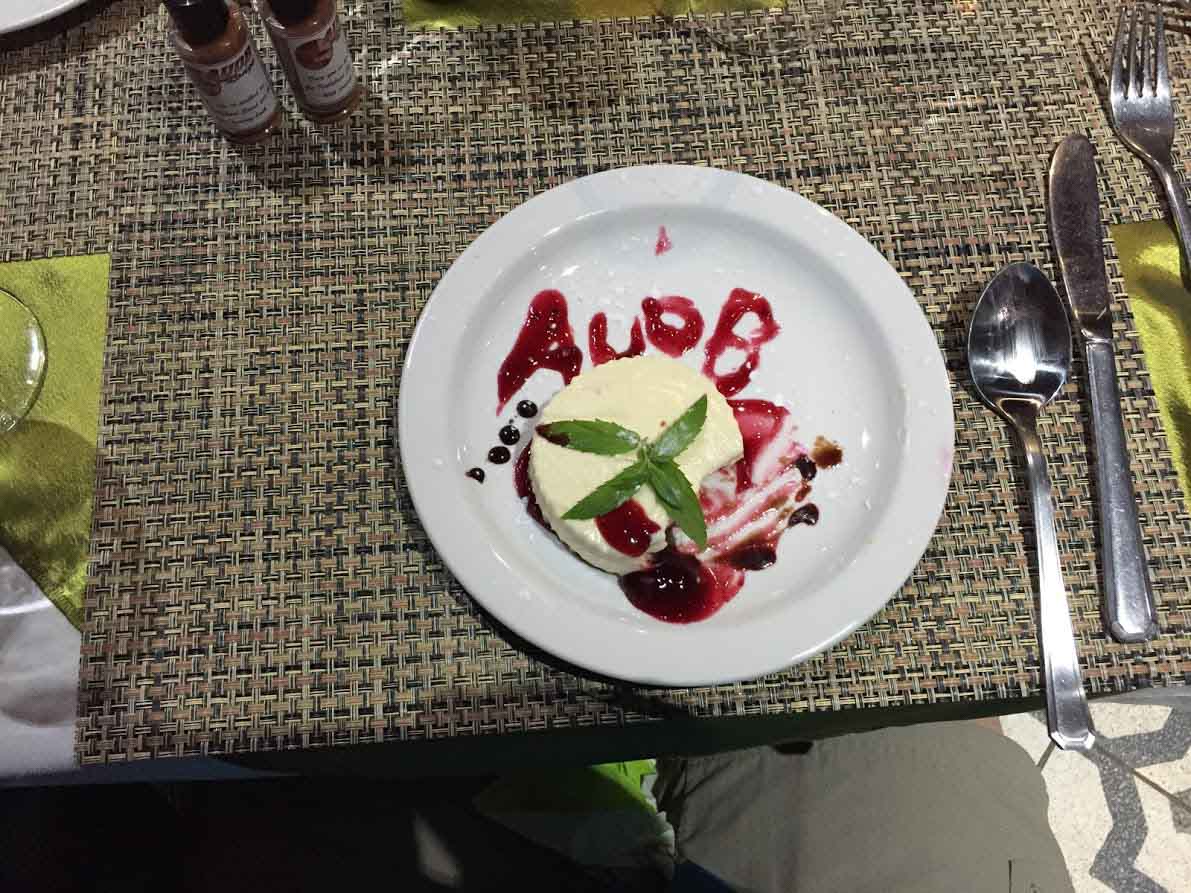 After a good night's sleep, we went to the grocery store and bottle store to get supplies for our Kalahari days. Then we headed south on the B1 for our first night at the Auob Lodge. The Lodge had a lovely pool which felt good after our long drive from Windhoek. Dinner was included which was an excellent fish plate and uncooked cheesecake for desert. Never heard of uncooked cheese cake but it was good!!!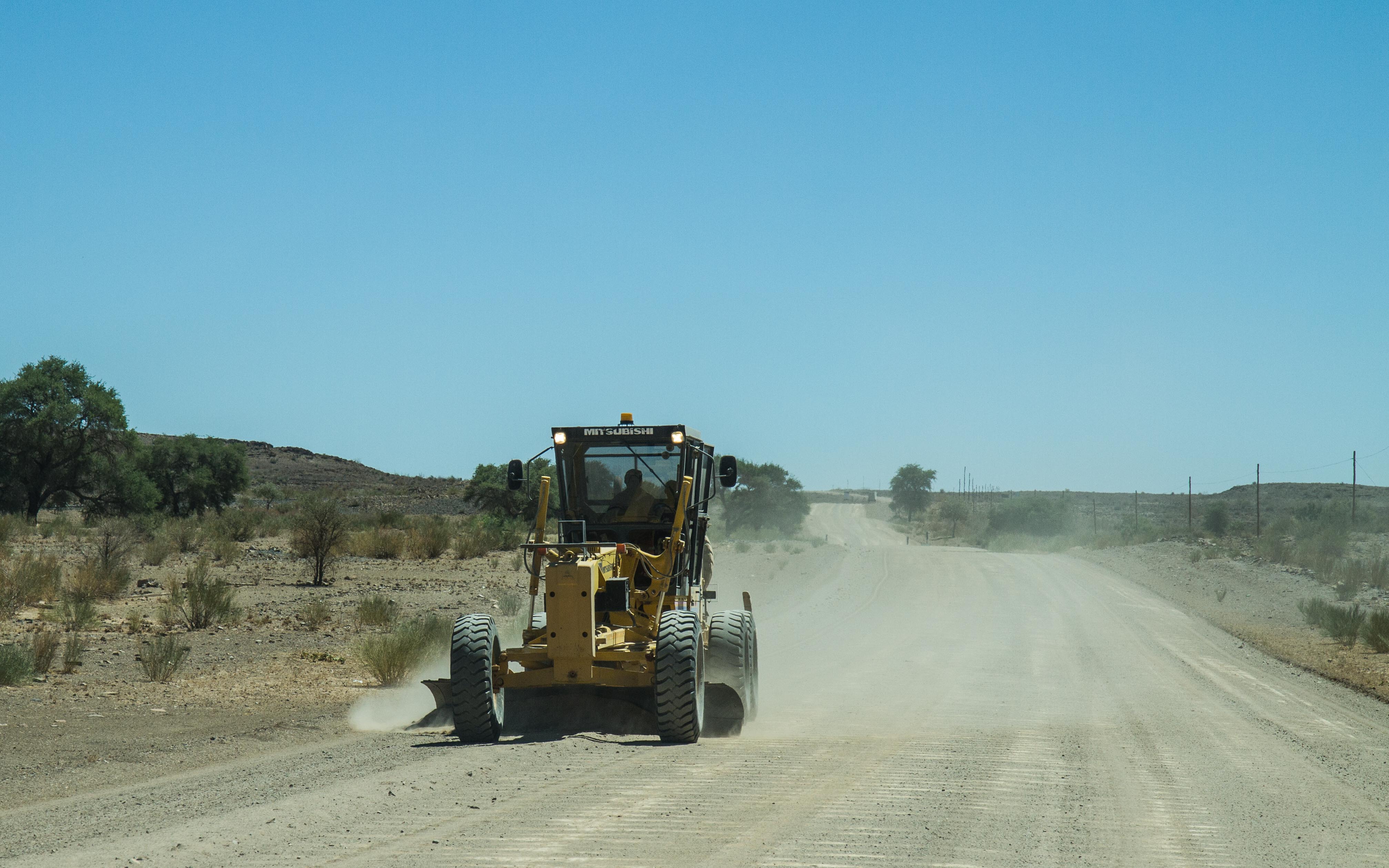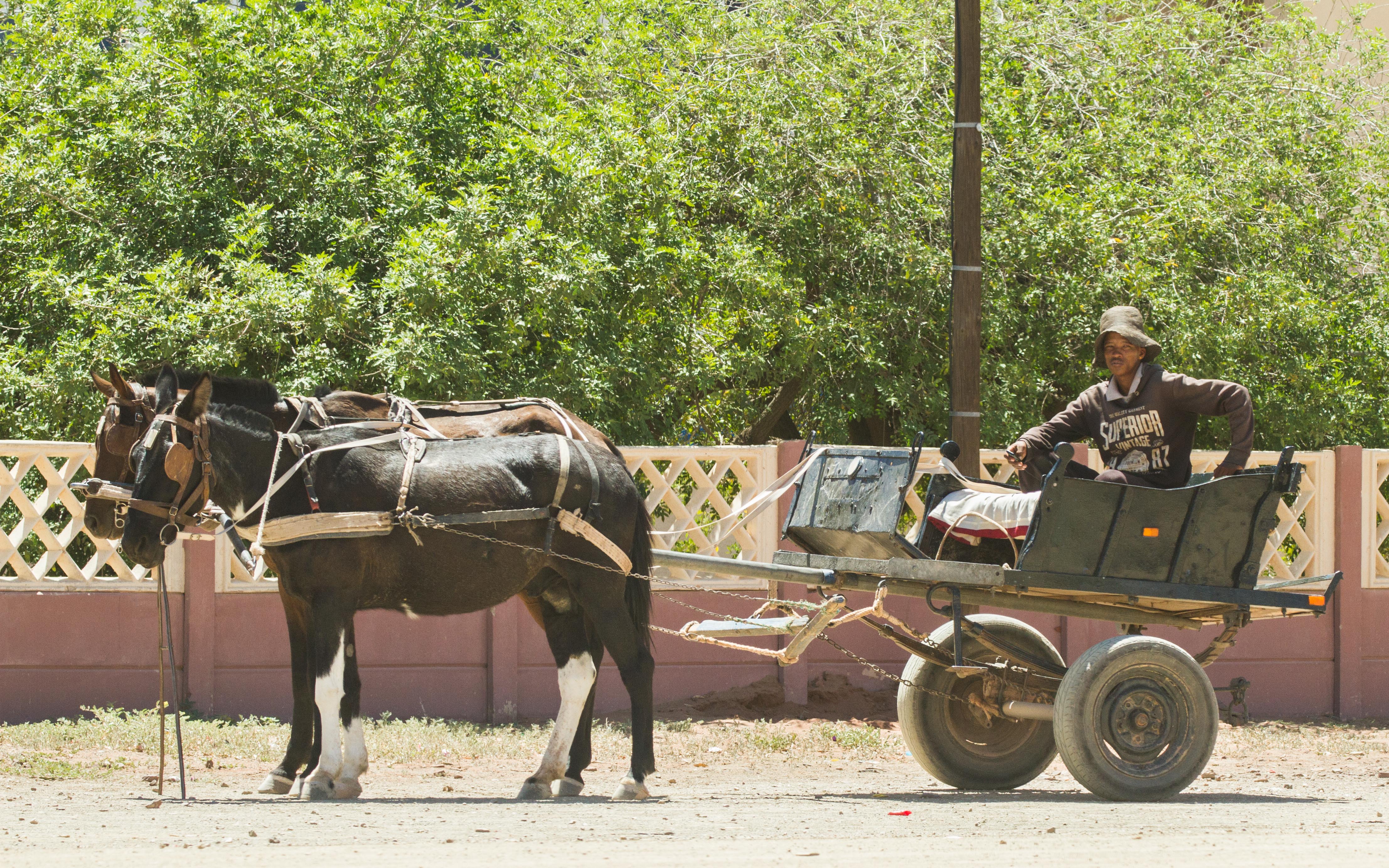 The Kalahari Transfrontier Park was only a 2-hour drive from Auob Lodge. On this vacation we were in the Kalahari for a total of 10 nights at the following camps. Remember these camps are extremely popular and we book for the following year on the first of the month when bookings open. We don't always get the nights we want but we did pretty great this year!
Urikaruus Wilderness Camp (the new honeymoon suite) for 3 nights
Grootkolk Wilderness Camp for 2 nights
Gharagab Wilderness Camp for 1 night
Nossob Rest Camp (in the new river-front chalets) for 1 night
Kieliekrankie Wilderness Camp for our final 3 nights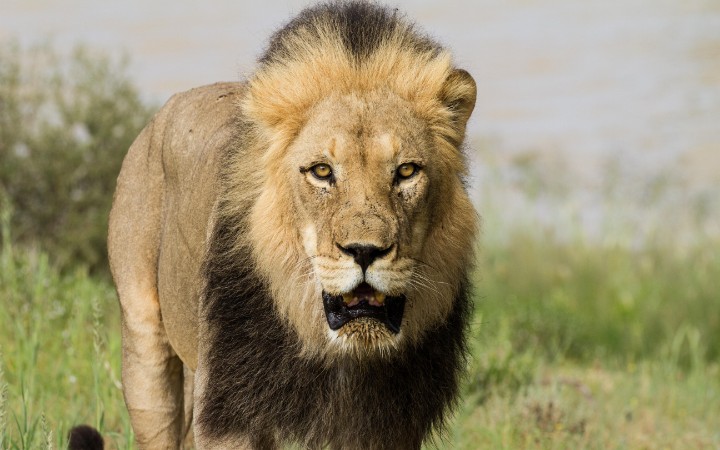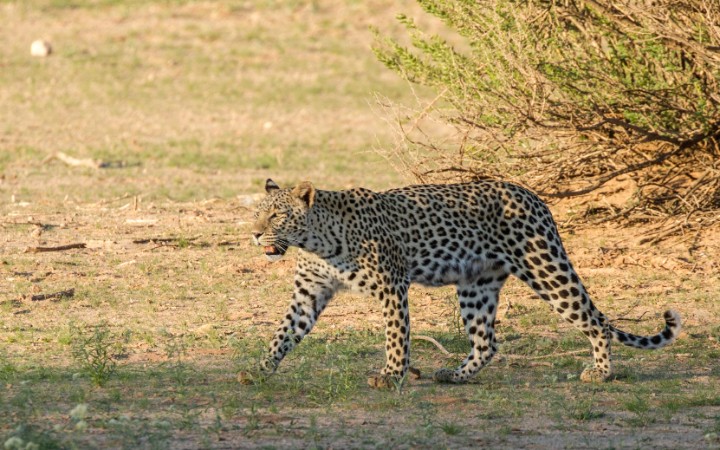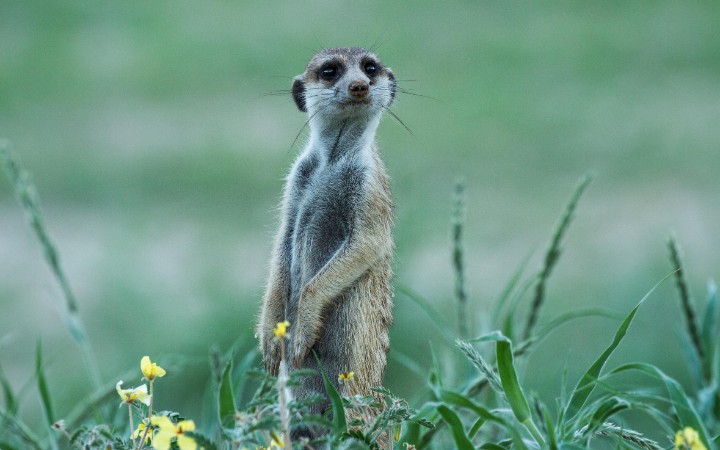 Our animal sightings and lodging images during our Kalahari days can be seen via this link.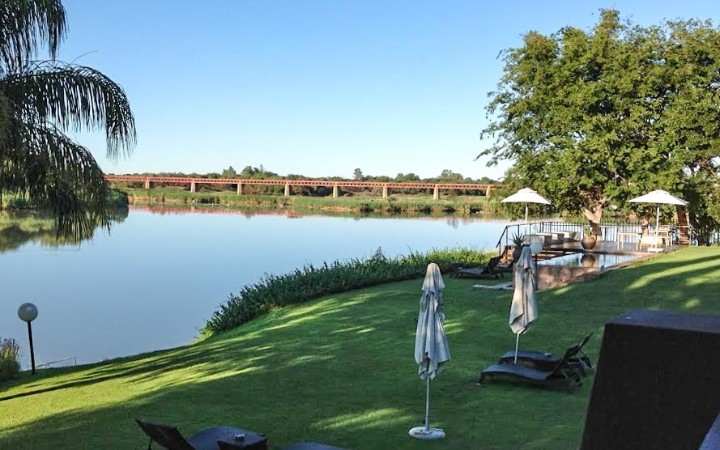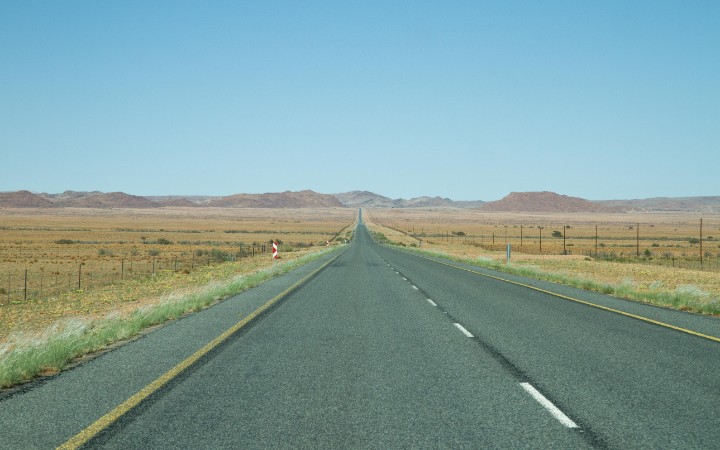 Following our Kalahari days we headed south into South Africa. Our first stop was in Upington at the River Place Manor for 2 nights. This is a lovely lodge on the river and a fabulous return to civilization after our "camping days" in the Kalahari. Click this Link to view images of Upington and this lodge. Upington is famous for their grapes and the Orange River Cellars winery. Yes, we took a tour and bought some wine.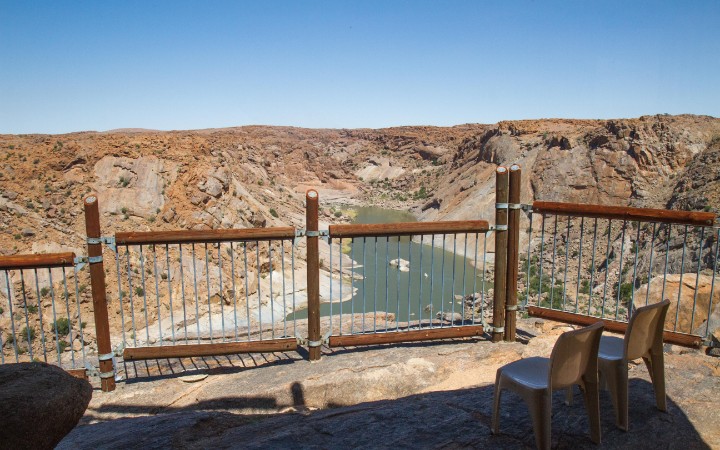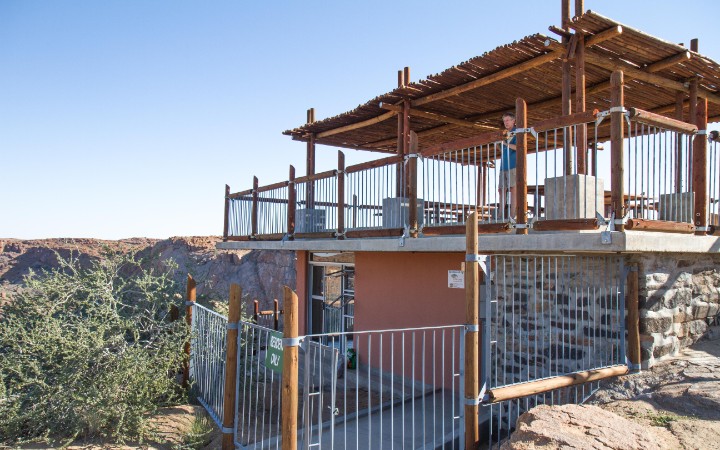 After Upington we headed west to the Augrabies Falls National Park. Our one-night stay in this park was at a special chalet overlooking the falls called the "Gorge Room". Augrabies Falls was our last South Africa destination. After the falls we headed further west and north back into Namibia. For the next two nights we stayed on the banks of the Orange River at Norotshama River Resort which is close to the Namibia/South Africa border. Images from this lodge were included in the above Upington link.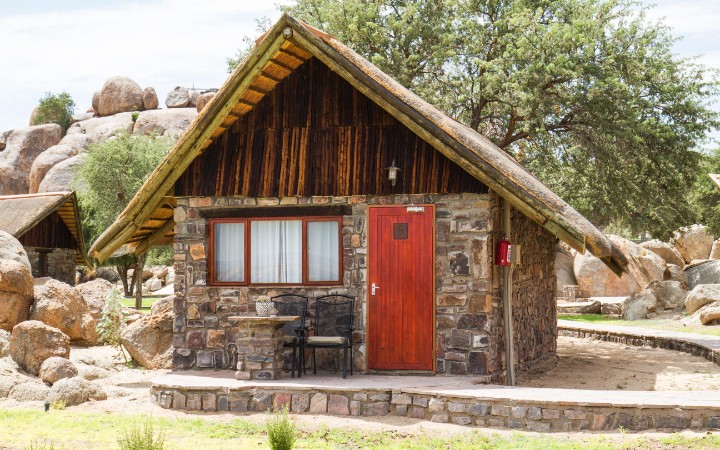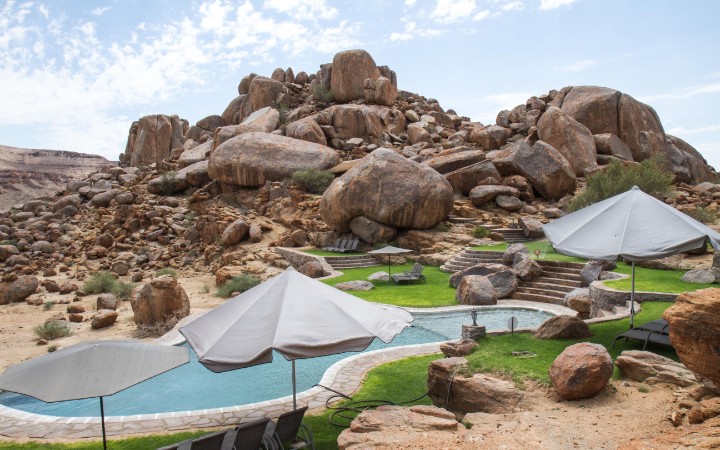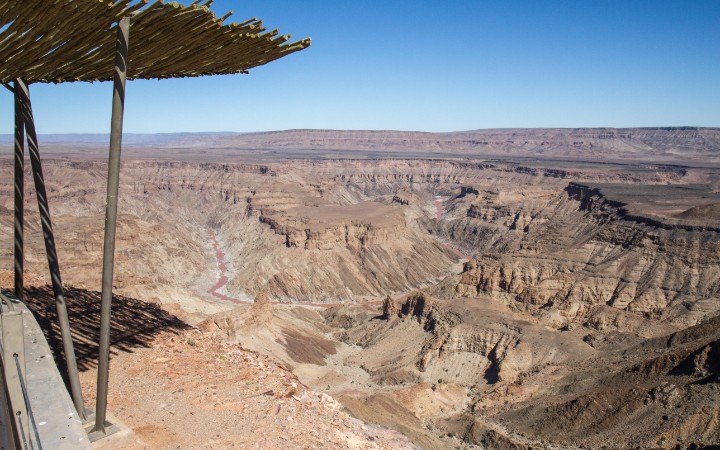 Our next lodge was near the rim of the Fish River Canyon, at the Canyon Lodge Condwana.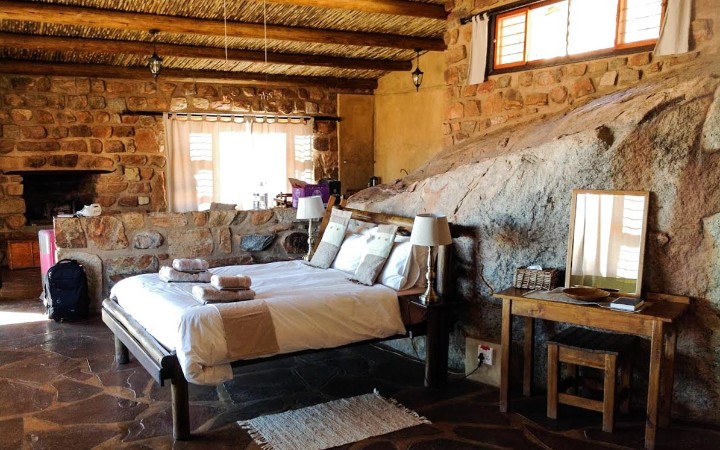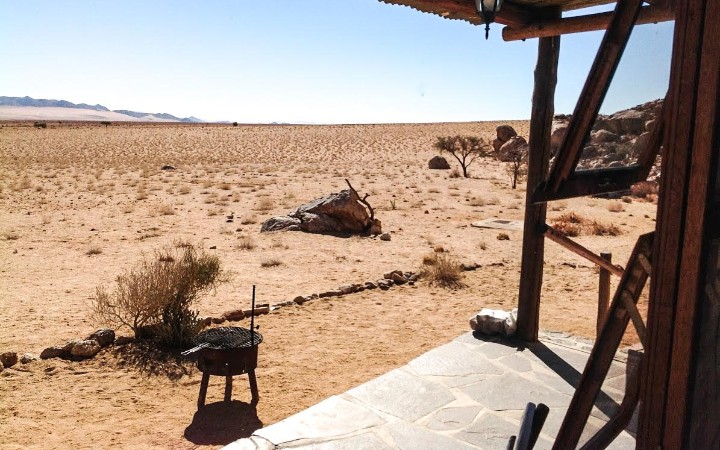 Only one day at the canyon lodge then we headed farther north to Aus, the wild horses, and one of our favorite lodges, Eagle's Nest. We enjoyed doing nothing at our Eagle's Next chalet for two days before heading to the Atlantic coast and the city of Lüderitz.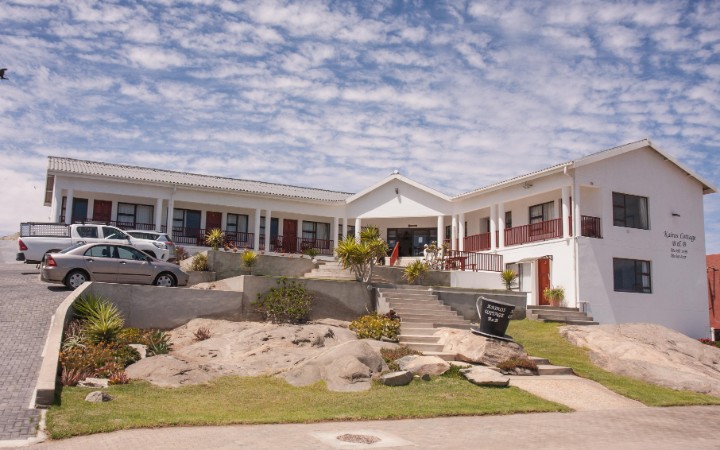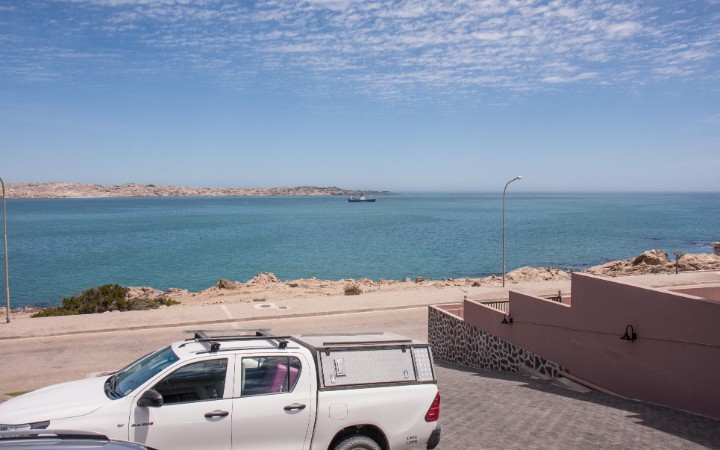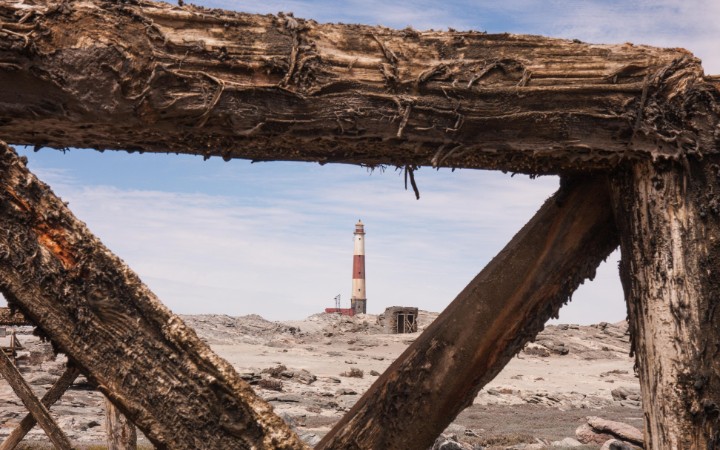 In Lüderitz we stayed at Kairos Cottages which we were worried about since it was right on the water(weather?). But the weather was beautiful as the images show.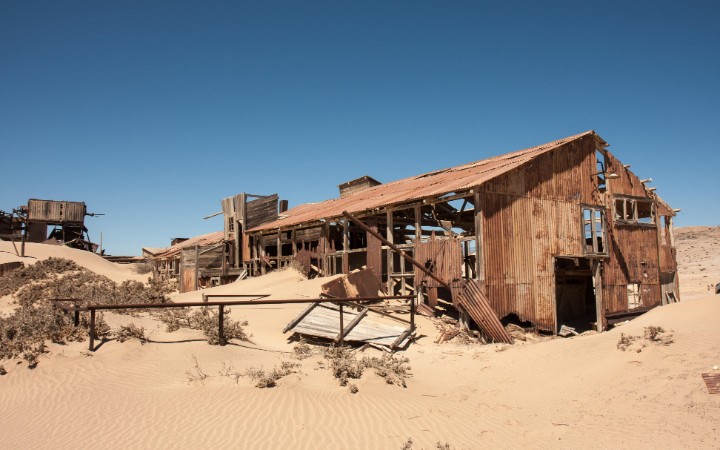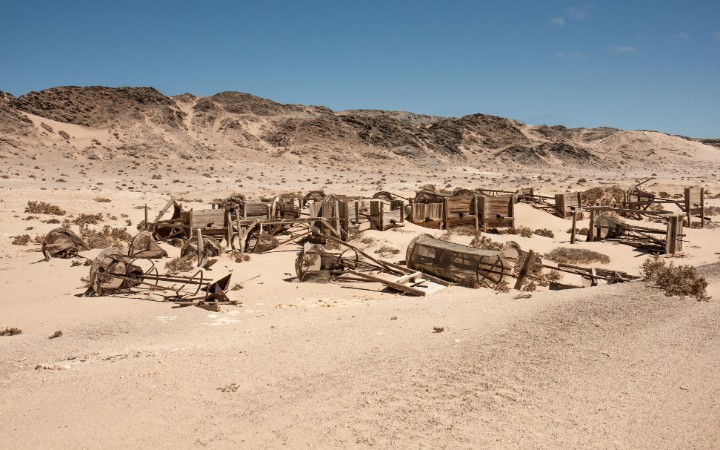 While in Lüderitz we took an all day tour (Coastal Safari Tour) into the Sperrgebiet (the prohibited diamond mining area). As the name of this day tour suggests one of the main points of interest visited are the abandoned diamond mining town of Pomona. In its heyday Pomona was home to around 1000 people and facilities included a school, church, hotel and bowling alley. Pomona's water supply was bought in via a narrow-gauge railway - the remains of which can still be seen today. Interestingly the method of mining used in this area was one of sifting through the Namib Desert sand with huge sieves - in the first years of mining operations over 2 million carats of diamonds where literally picked up off the ground - making this the richest diamond town in the world. The other major attraction of this tour is the rock arch at Bogenfels.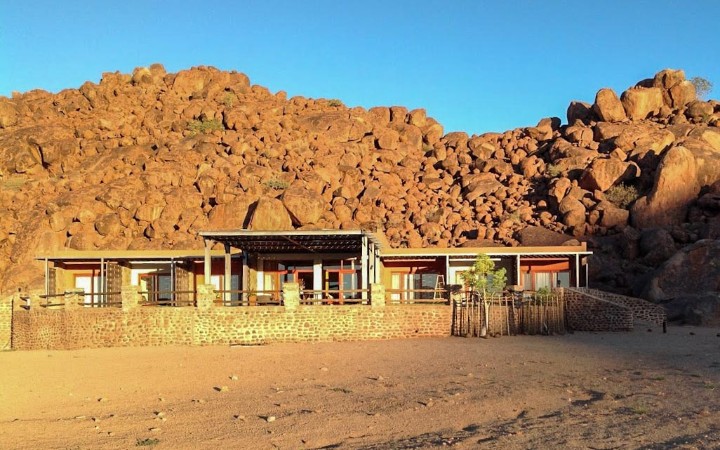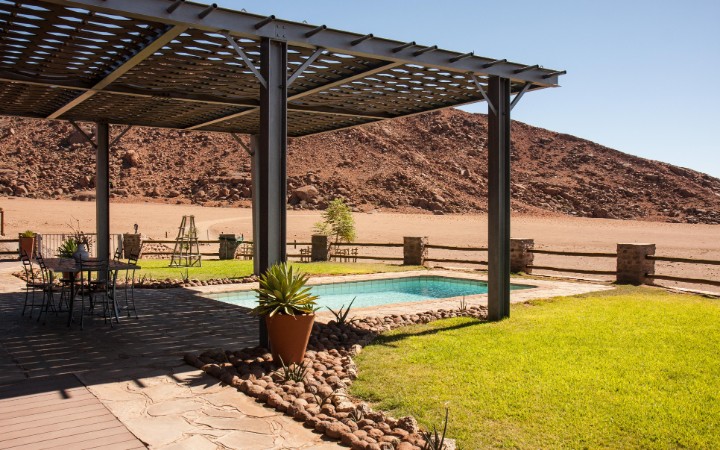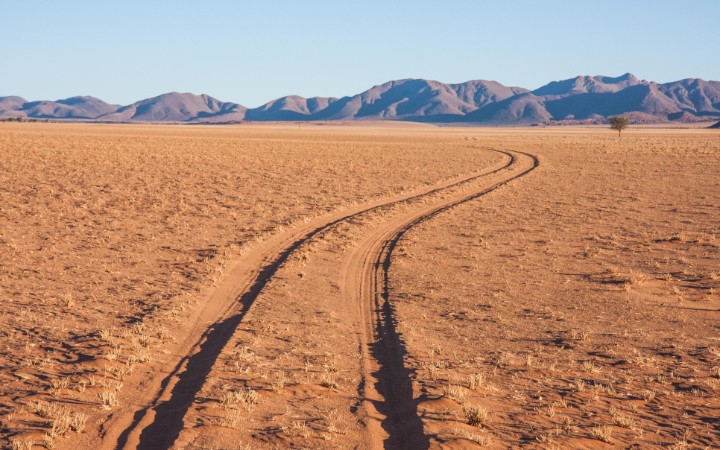 Our next lodge was chosen for relaxation and remoteness: the Greenfire Desert Lodge.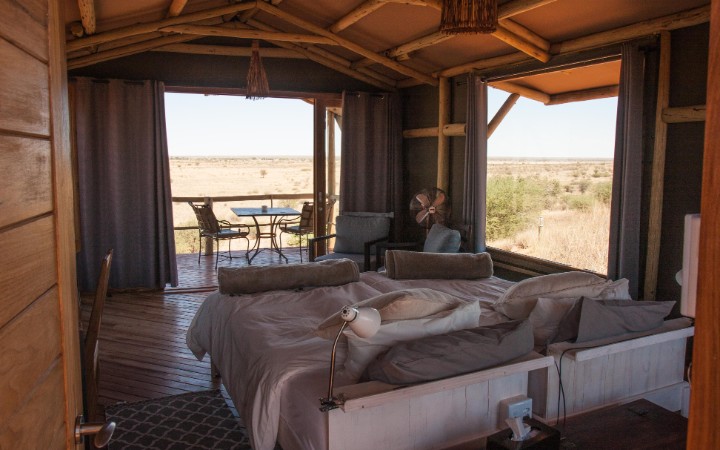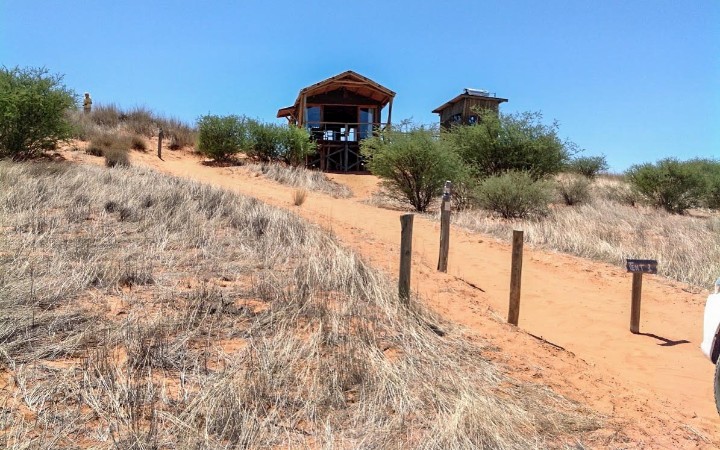 After Greenfire we start heading back to Windhoek which included a one-night stay at Namseb Game Lodge and then farther north at Teufelskrallen Tented Lodge. We really like to take our time and only want to spend 3-5 hours a day in the saddle. For us Teufelskrallen was the place to repack our luggage and get cleaned up for our 29 hour flight home to San Francisco. But we loved it so much we've add a second night on our next trip south.

We always get some specials sightings in the Kalahari and this year did not disappoint! (I guess that's why we keep going back.) We also really enjoyed our time in South Africa and some other new places. All in all, it was a great trip and we've already booked our nights in the KTP for next year. Gemma is putting the rest of the trip together for us.