2022 Namibia Trip Report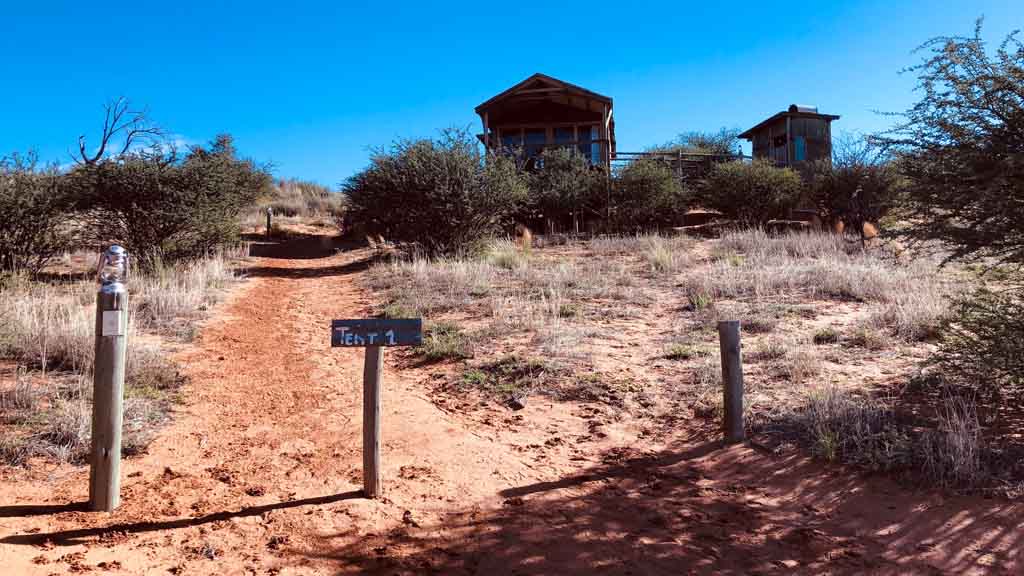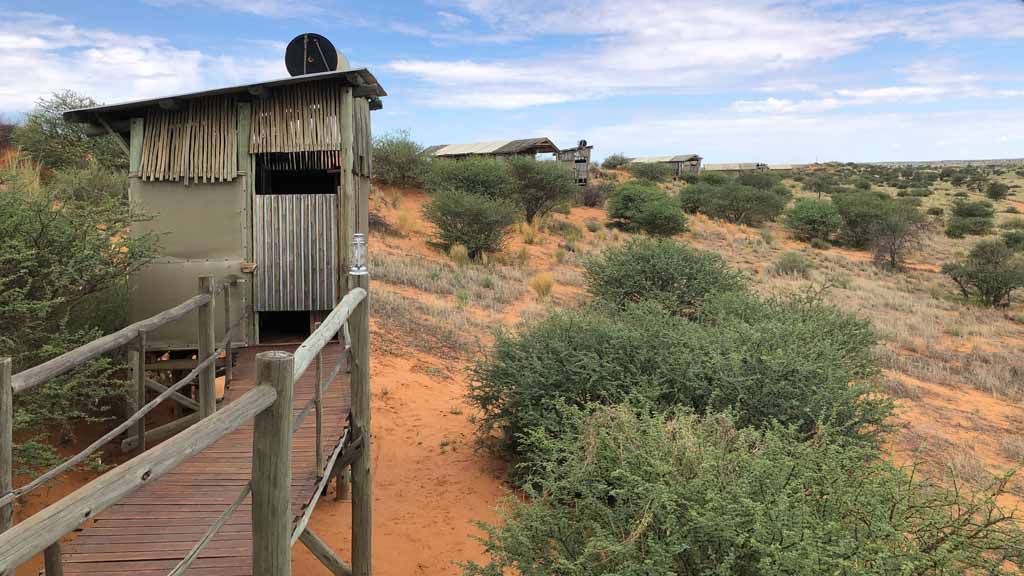 This was our 23rd African safari, 12th Namibian safari, and our first time back to the Kalahari post COVID. Actually post COVID is not totally accurate as we had to test five different times to comply with all the different country requirements. Thus we wore our masks when we had to and avoided testing positive. Except for the cost and inconvenience COVID on this trip was not a big deal.
One major change on this trip was our flights getting to Namibia. As stated in our itinerary we used United instead of our pre-COVID norm of BA. The major difference is United did not go to Europe. Thus only one over-night (red-eye) from the east coast to South Africa. We had a 12 hour layover in Capetown which was enough time to get lodging for the night and a real bed. The result was we arrived in Namibia in the early morning well rested. Since we had the entire day we picked up our rental truck, did our COVID testing and traveled south on the B1 for a couple hours to a lodge we have used many times before, the "Teufelskrallen Tented Lodge". When staying at this lodge we like to pickup dinner before sunset so we can enjoy the view from our deck while having our happy hour drink and dinner(they make a fabulous dinner w/desert).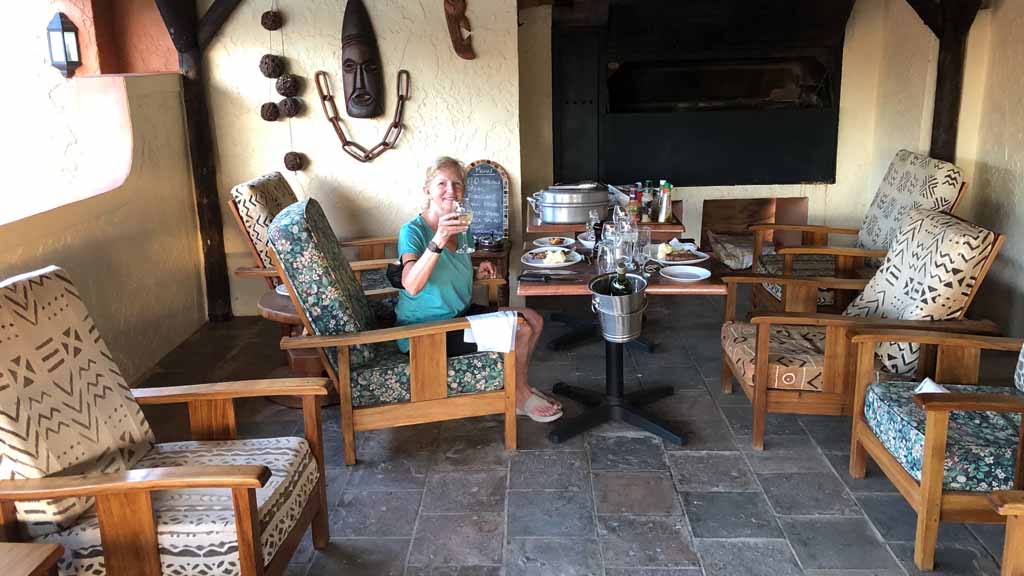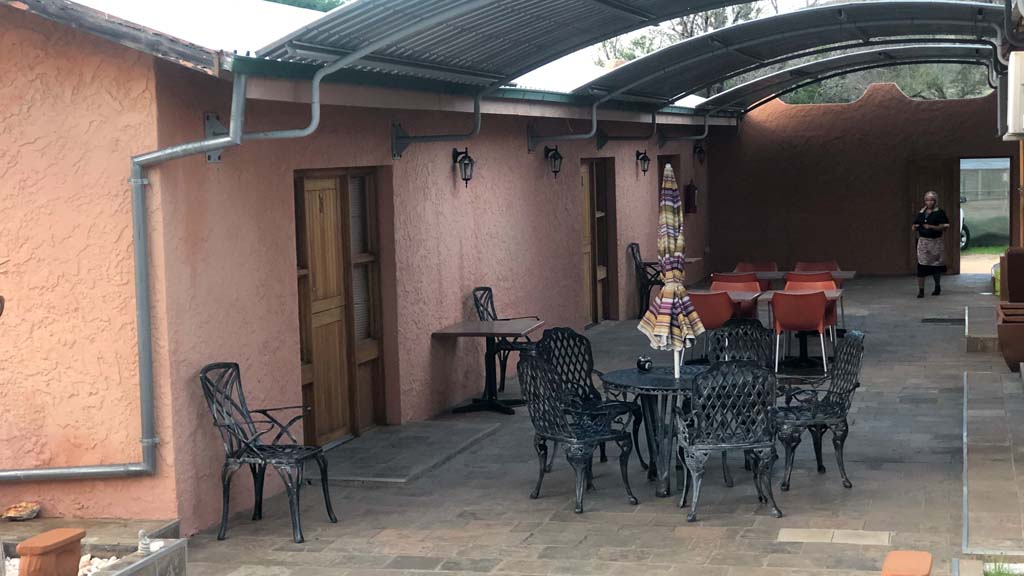 Our choice of rental trucks was very easy given the fabulous experience we had in 2020, the Safari Car Rental. We were NOT disappointed as the truck was the best ever an automatic with only 1500km, cruise control and much more. A great truck was important for this trip since we had to do more driving because of the limited number of border crossings that were open. Unfortunately we could only stay at the Teufelskrallen Tented Lodge for one night. We had to hurry to the South African border crossing before our COVID results expired. We were also dealing with jetleg so broke up the rest of the trip into 2 days which called for an over night stop at Goibib Mountain Lodge,.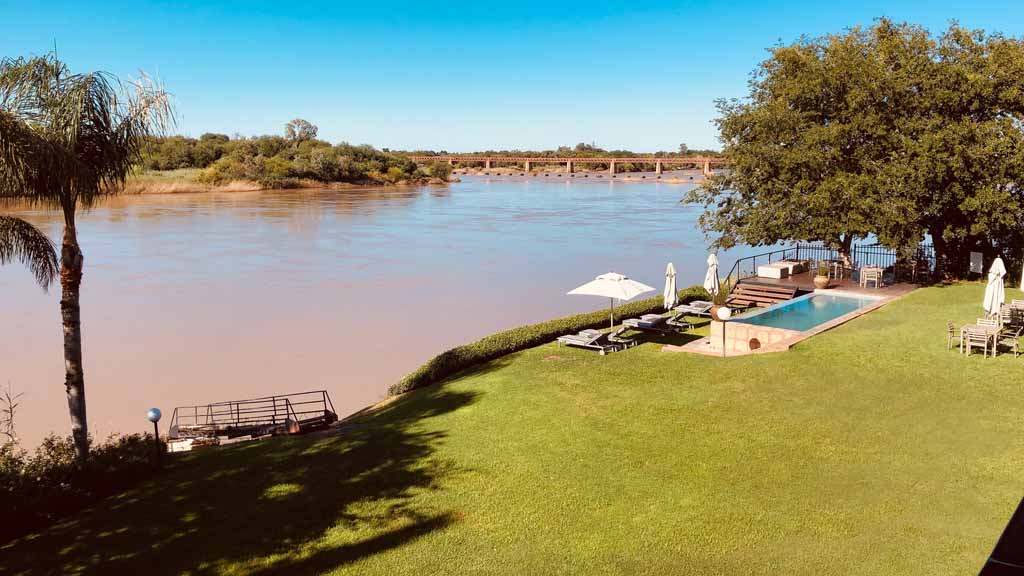 After the border crossing we stopped in Upington at a lodge we like a lot the River Manor Lodge. As you can tell by this image, they had received a lot of rain turning the usually gorgeous Orange River into a muddy river. We stayed in Upington for three days slowly getting the supplies we would need for our extented time in the Kalahari.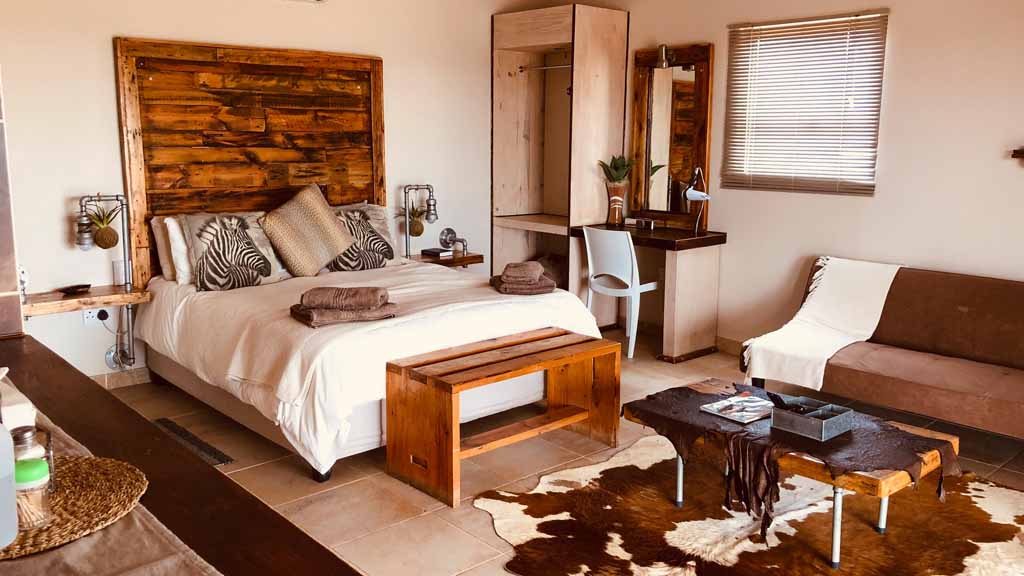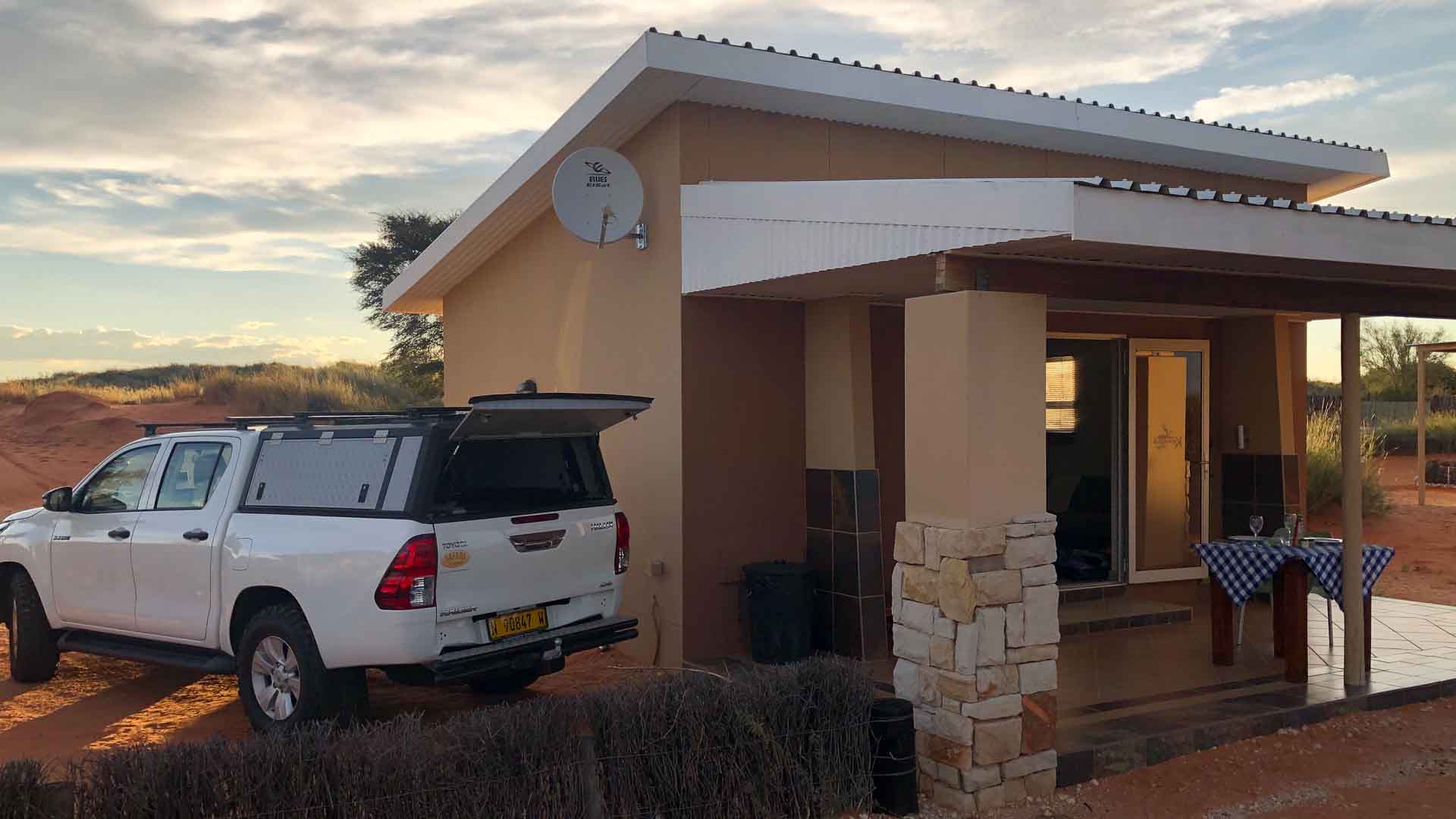 When we left Upington we did not go straight into the Kalahari park. Instead we did a one night stop just outside the southern gate at the very nice Kgalagadi Lodge. This lodge had dining options but since we were in COVID times we decided to start our 3 weeks of self-cartering one day early.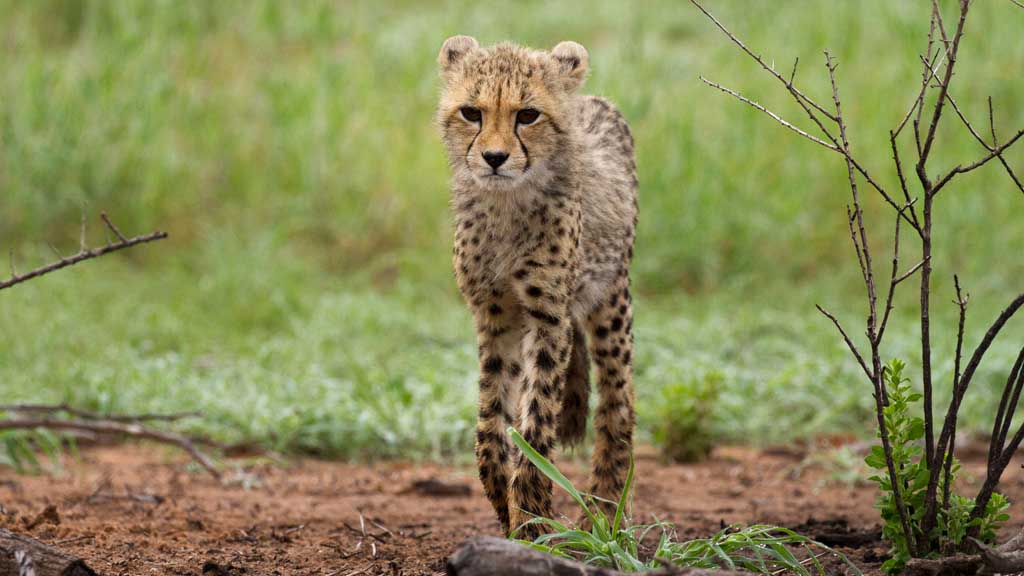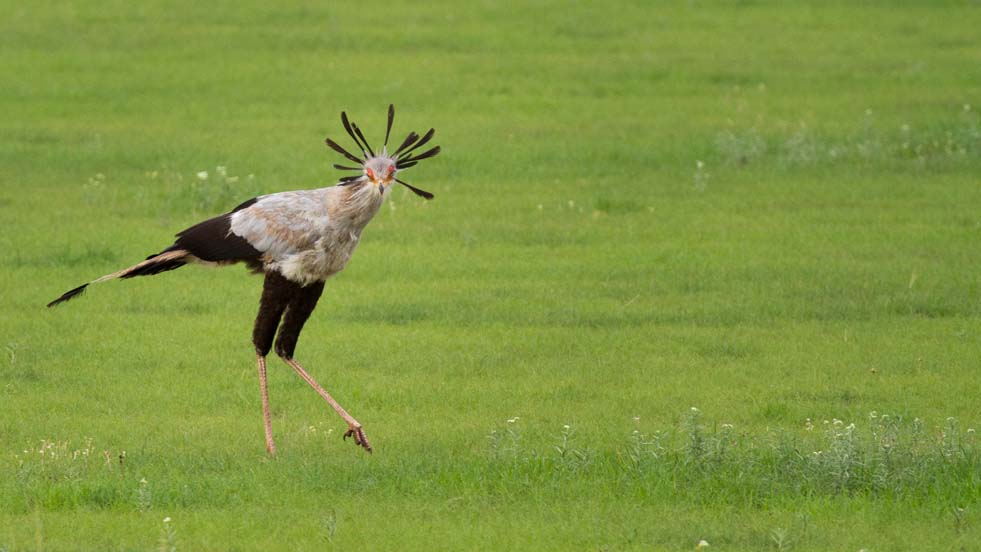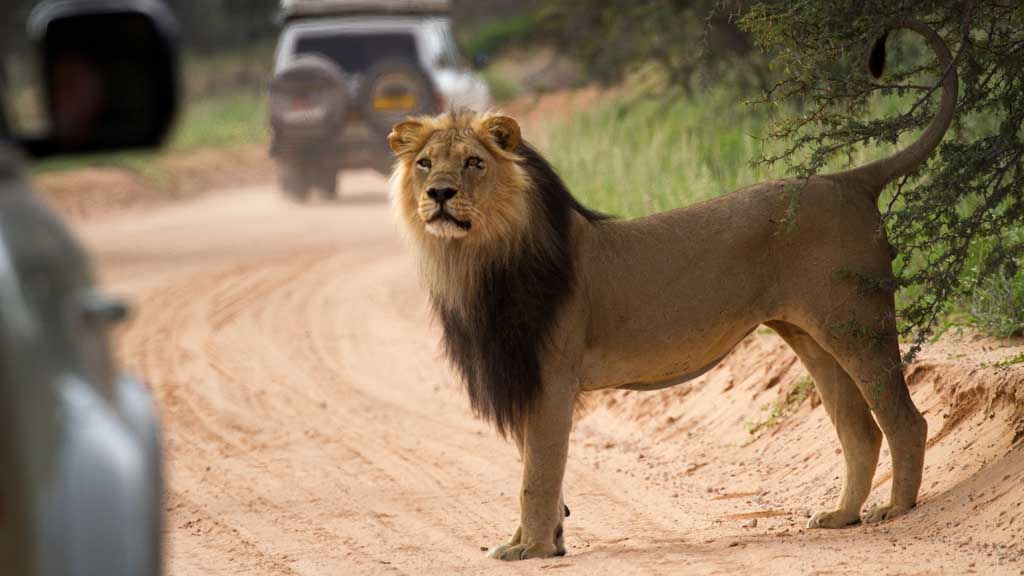 The next day we entered the Kalahari park to begin our longest ever stay in this park, almost 3 weeks.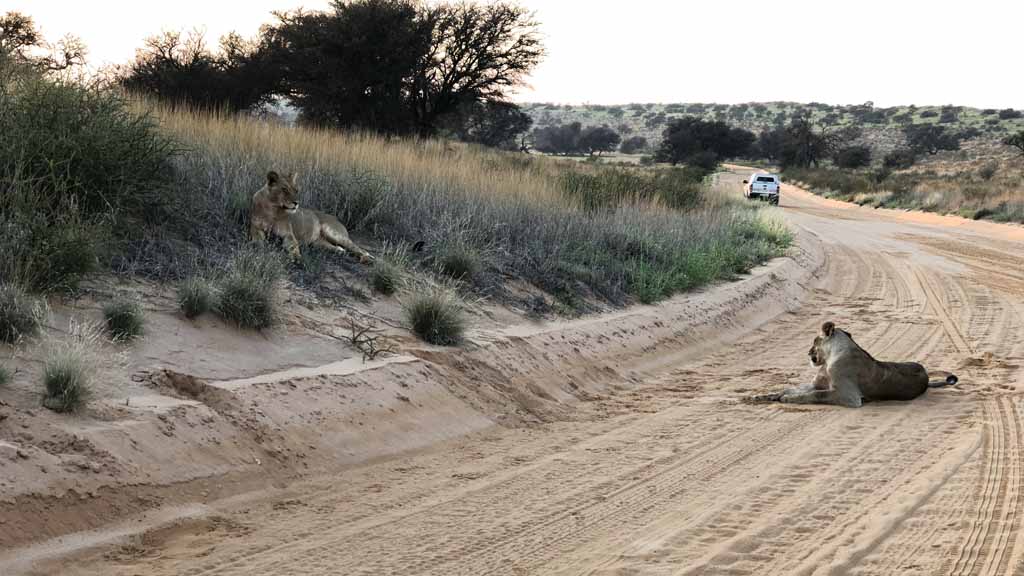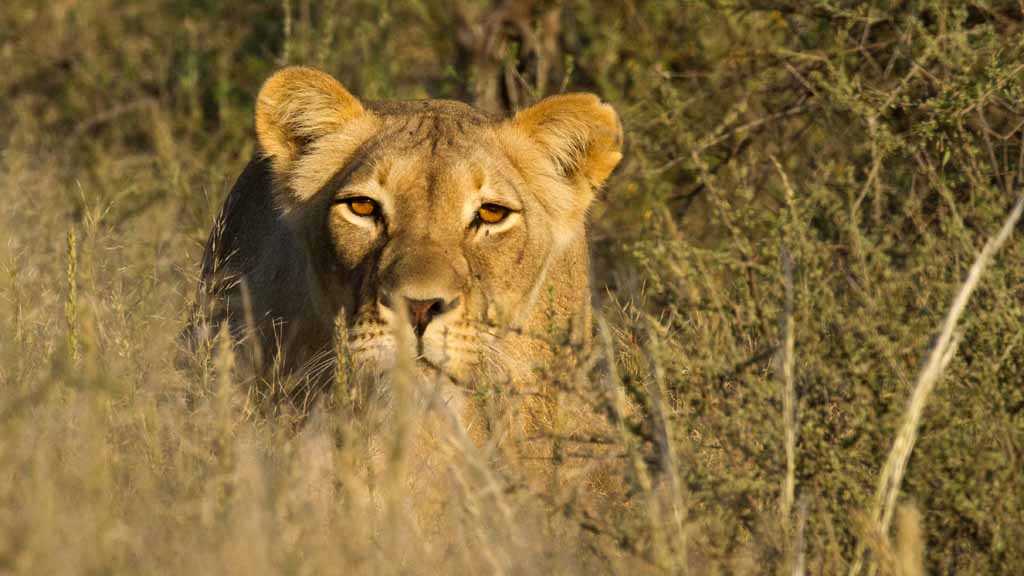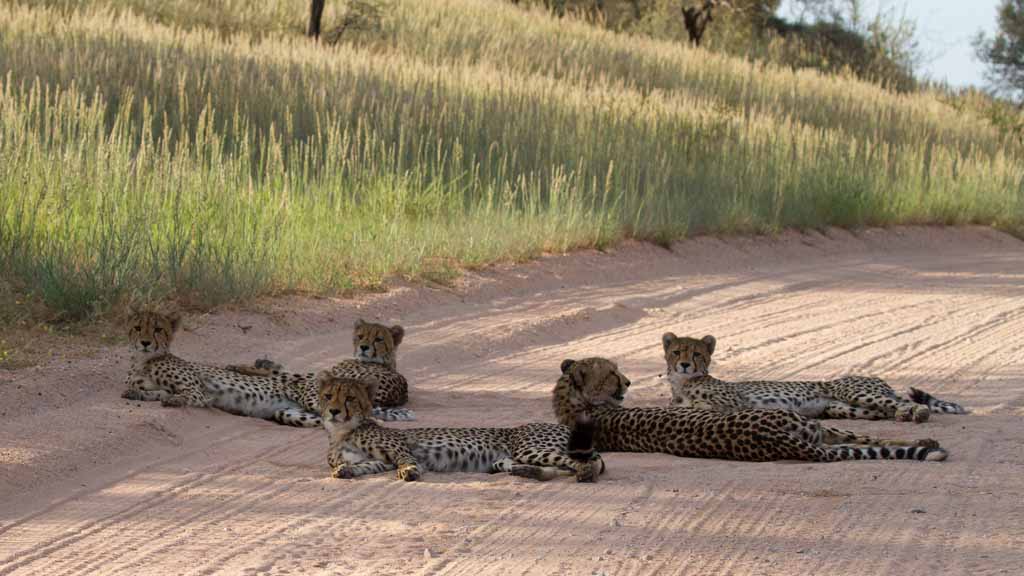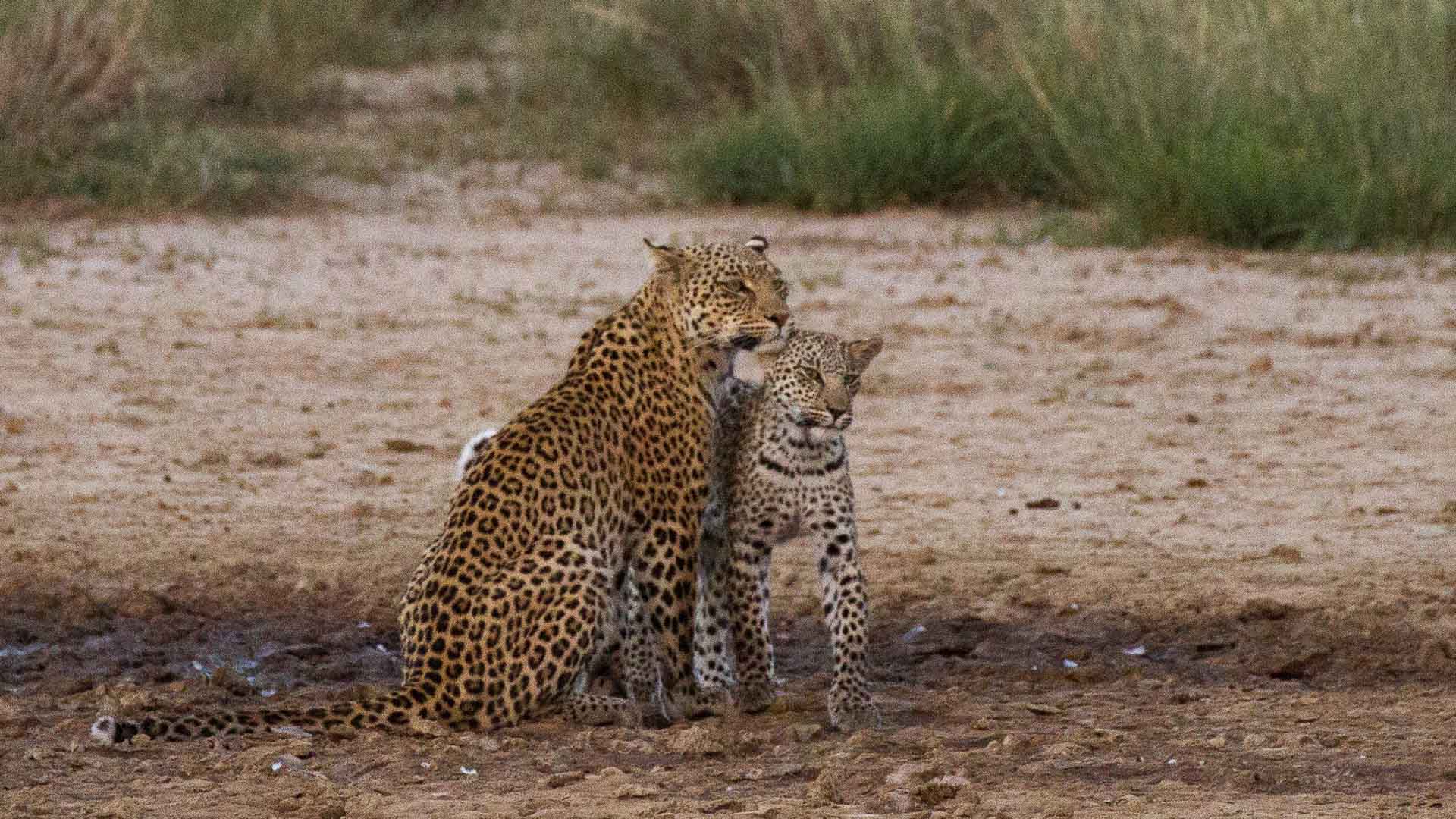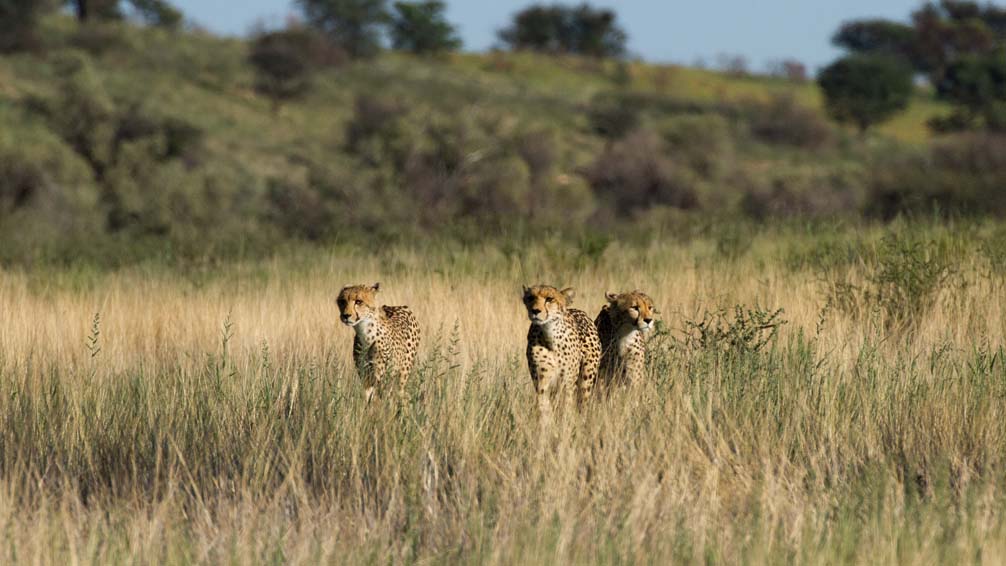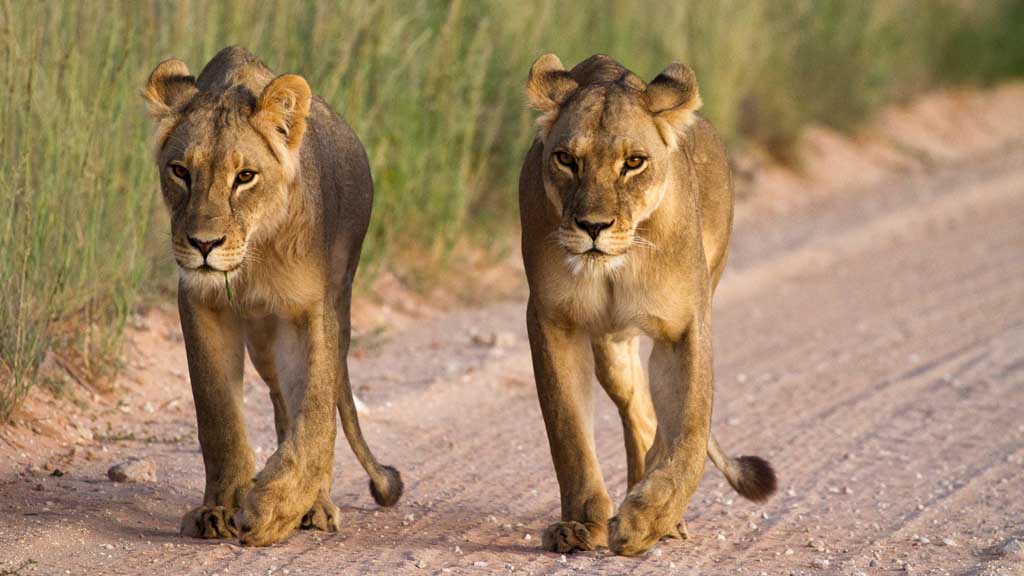 A link to all our images from this trip can be found at the top of this page.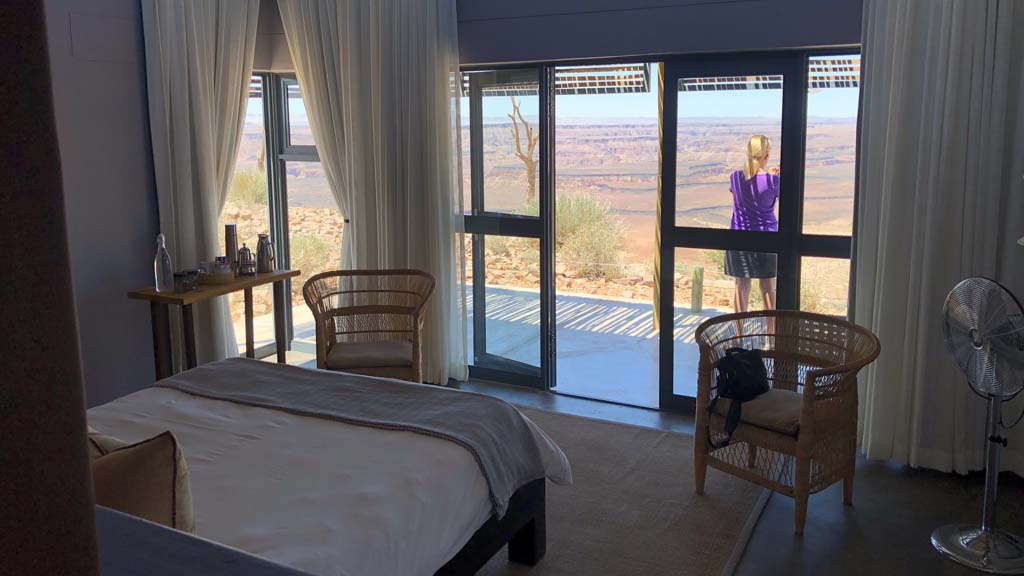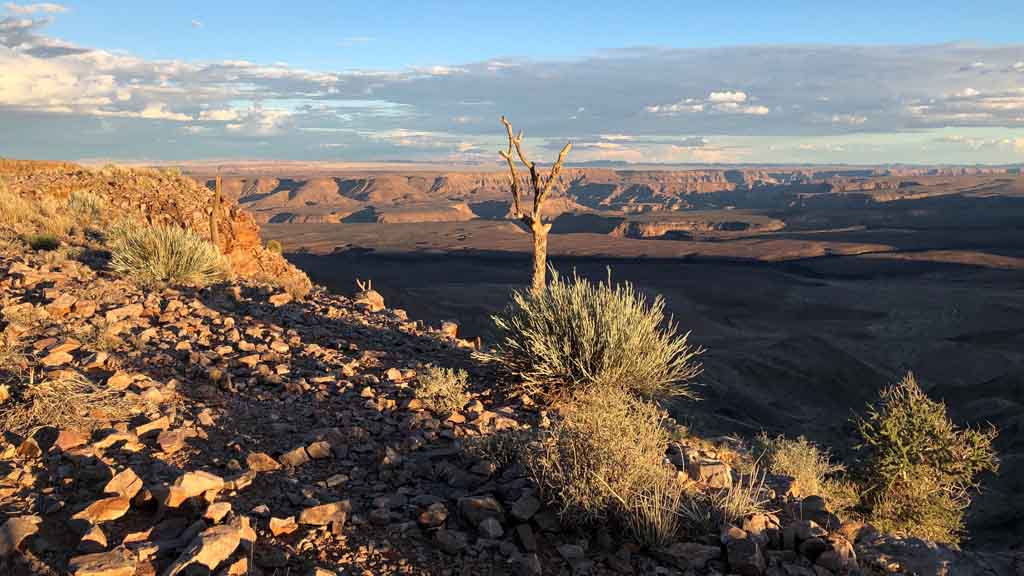 After leaving the Kalahari park we returned to Upington and the River Manor Lodge as the southern border was our only option to get back into Namibia. After crossing the border our destination for some R&R was the beautiful Fish River Lodge.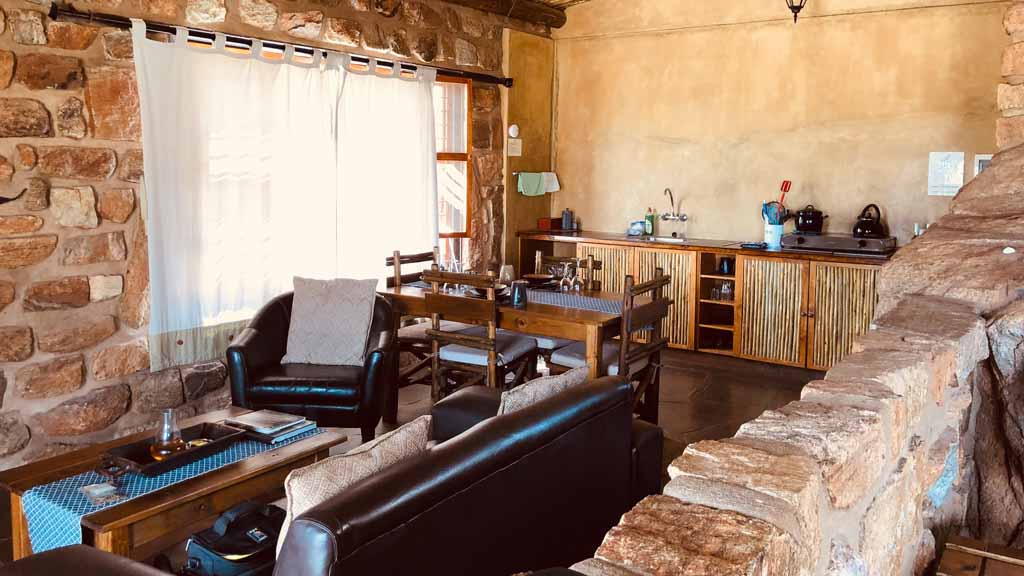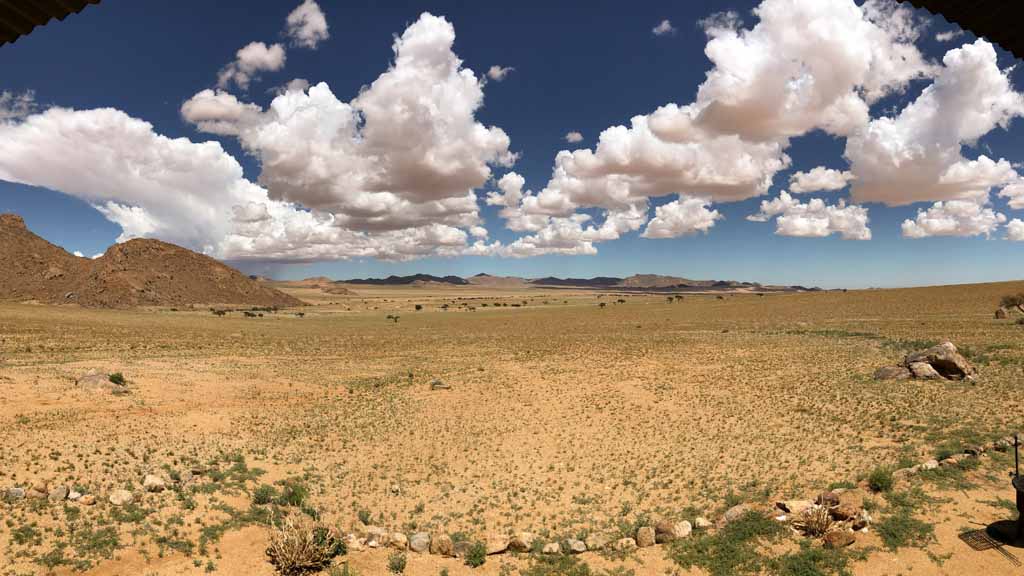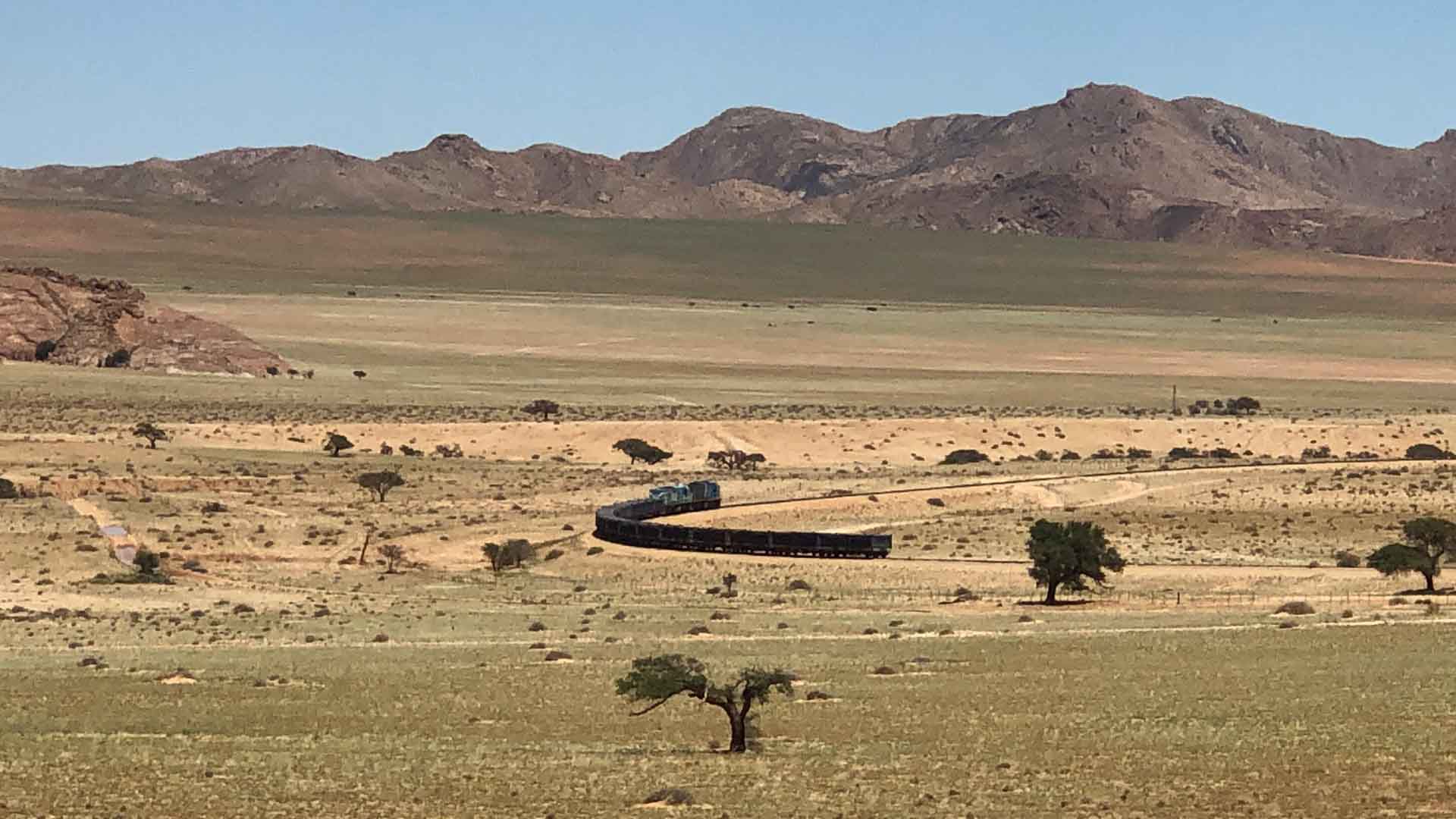 Our next R&R lodge was a favorite of our the rustic and stunningly beautiful Eagle's Nest Chalets.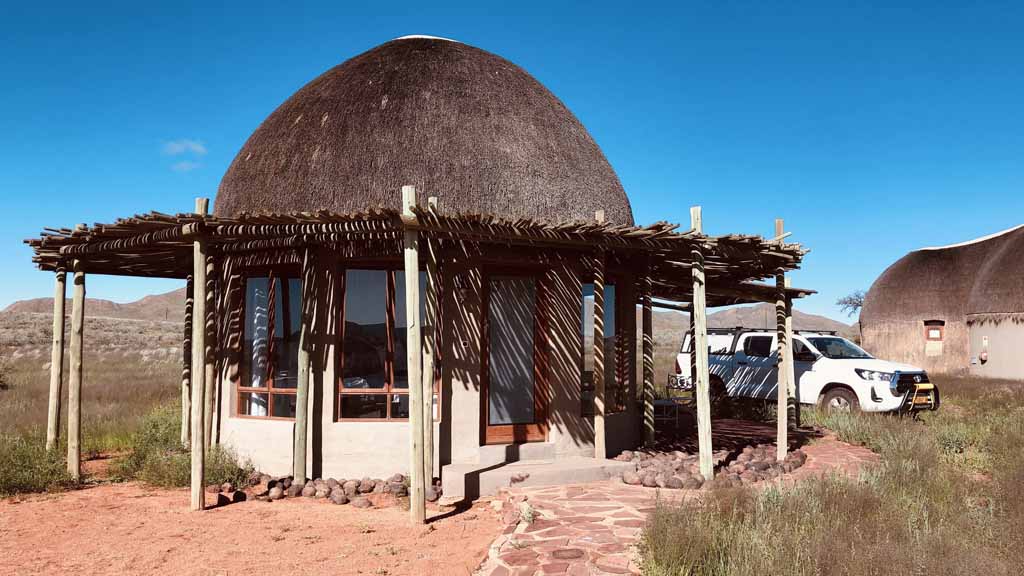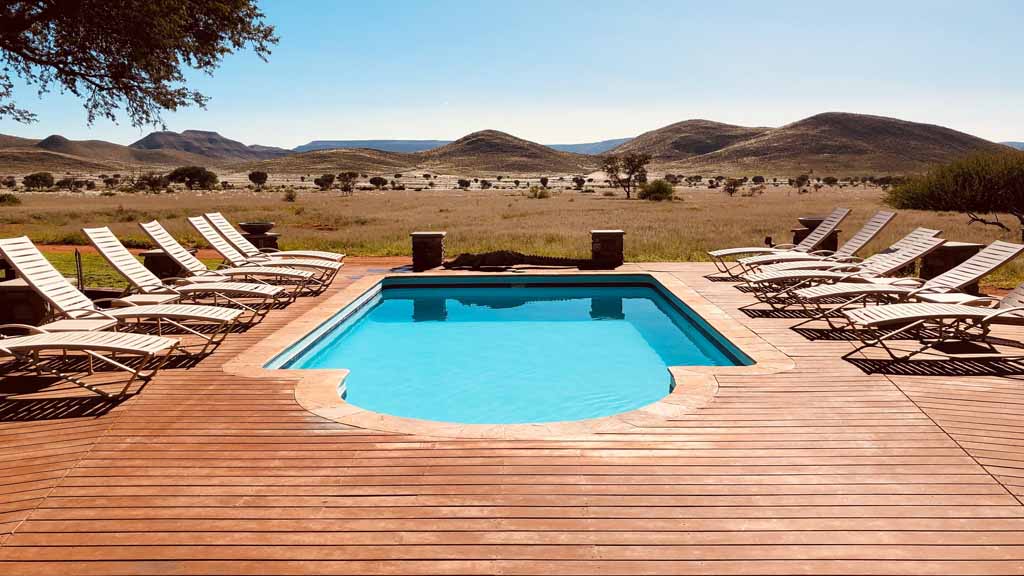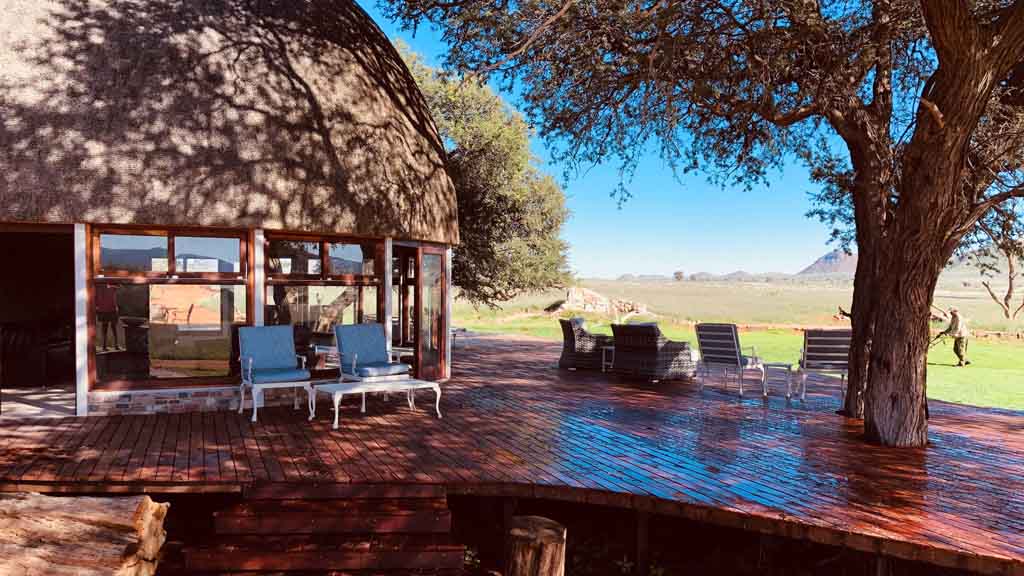 Our last R&R lodge was a new lodge for us but definately a do-over the beautiful We Kebi Safari Lodge. After leaving We Kebi we stopped at a couple more lodges getting back to Windhoek and waiting for COVID test results before finally ending our longest safari ever and probably the best ever. Very much looking forward to 2023!!!!