2018 Fort Bragg Road Trip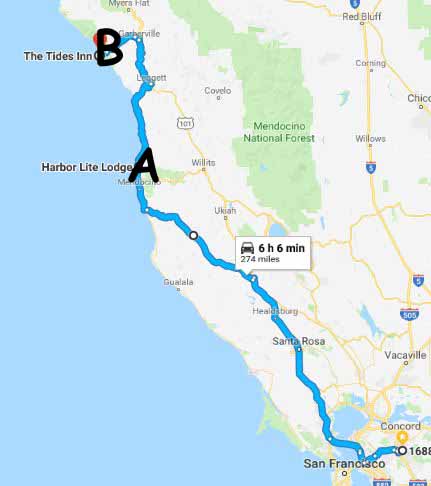 To the right is the road map used for this trip. Our destinations are marked with letters on the map and will explained below: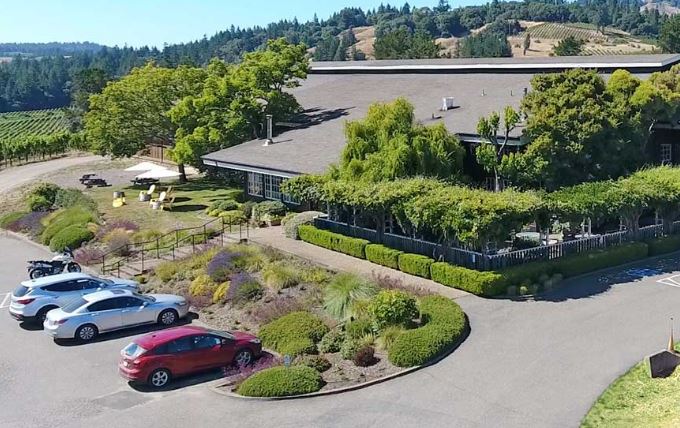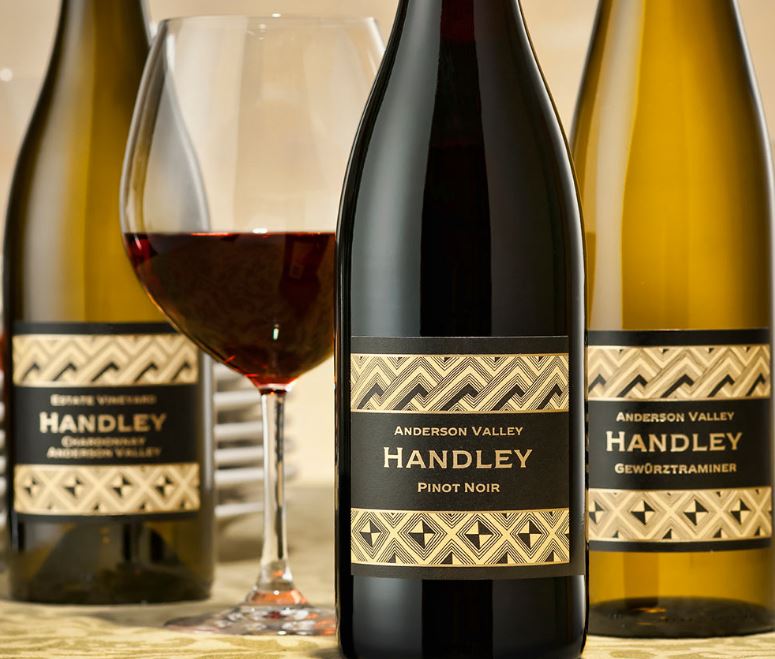 Day #1=>

The first day of this road trip we left home early and made our way to 101. Then up 101 to the town of Cloverdale where we turned on highway 128 and headed west. About 40 minutes on highway 128 we entered Anderson Valley and Boonville. Now home to more than 15 wineries. We did not have time to visit that many wineries so selected just one Handley Winery. Which was an excellent choice, highly recommended, had a great time.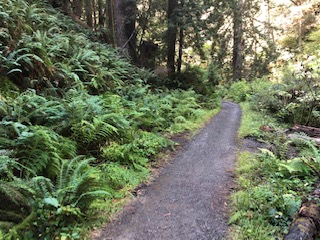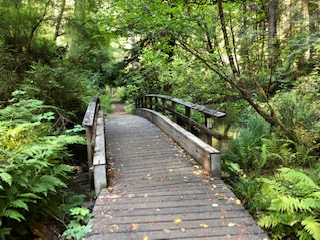 We then proceeded on highway 128, to highway 1 that runs along the Pacific Coast. Just before Mendocino we stopped at Van Damme State Park to take the Fern Canyon hike. It had rained the night before but still a great hike; wet but beautiful.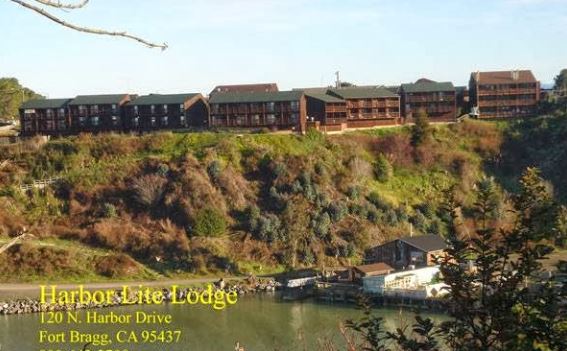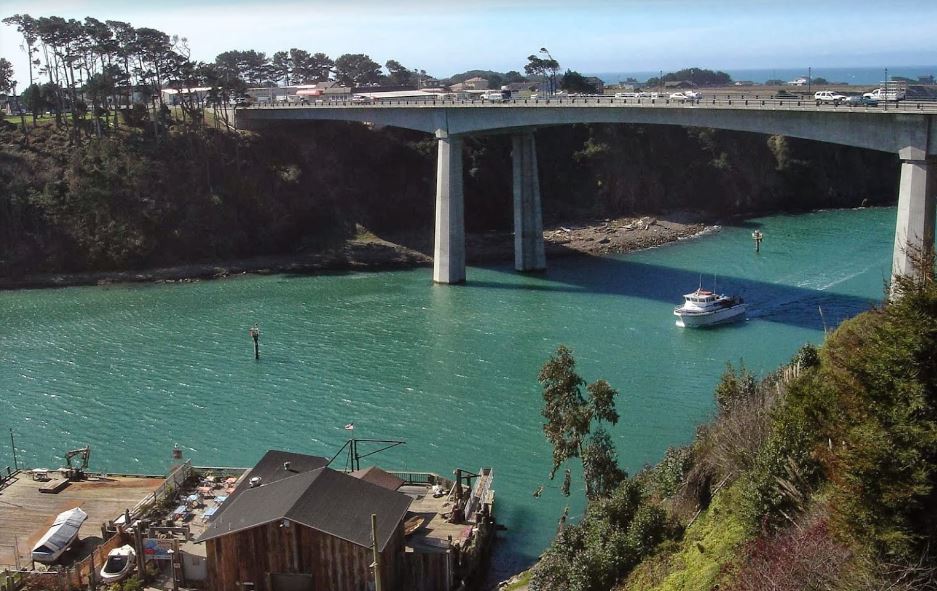 After our hike we proceeded to Fort Bragg and our first lodge destination Harbor Lite Lodge; point "A" on the map. As you can see from the image to the right the Harbor Lite overlooks the Noyo Harbor. Really a great vantage point when the harbor is active.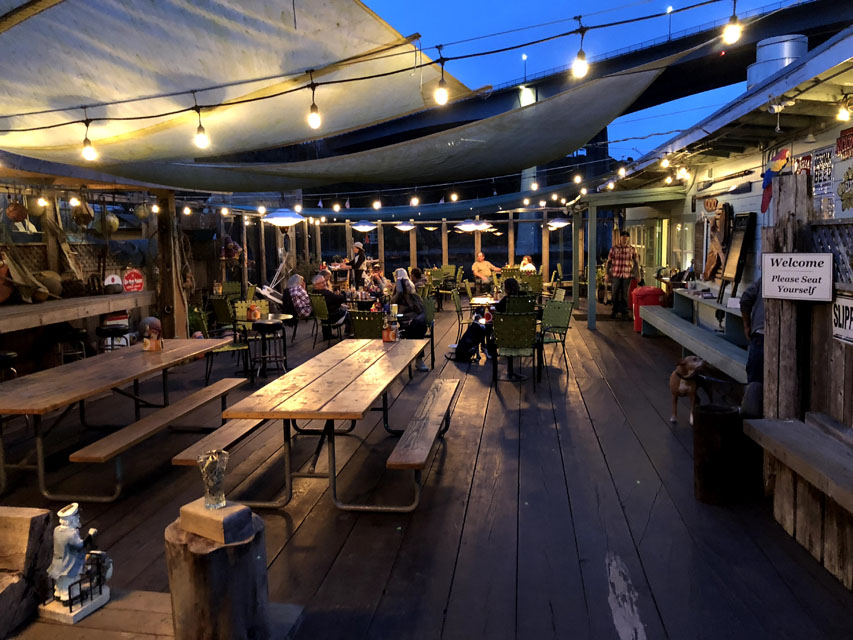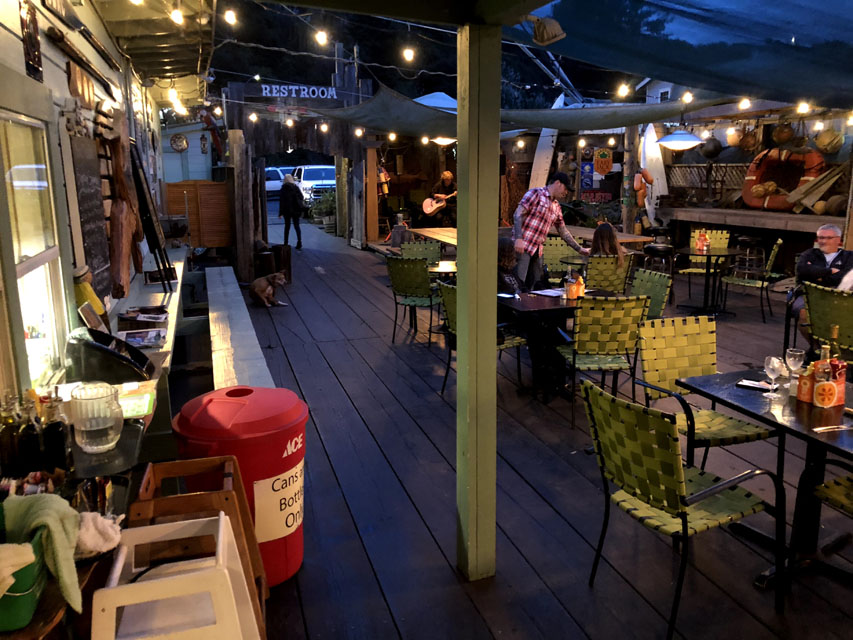 For dinner the first night we walked down the path behind our lodge to Noyo Harbor, WAY down!!! Based on good reviews we decide to try Django's Rough Bar Cafe. It took a while before staff gave us menus but the meal was just as advertised,very good.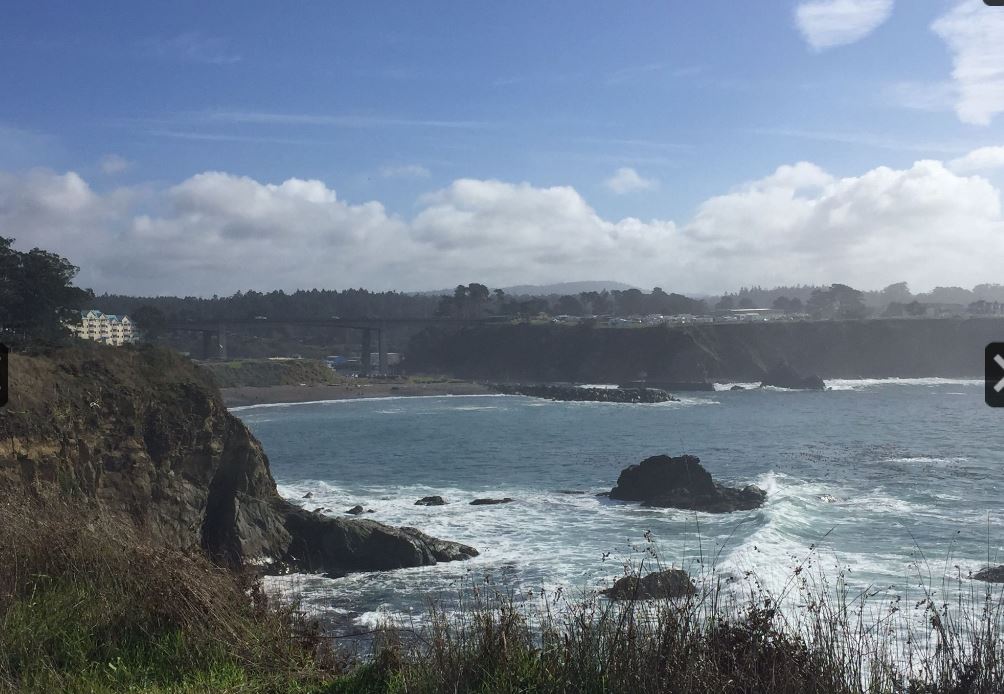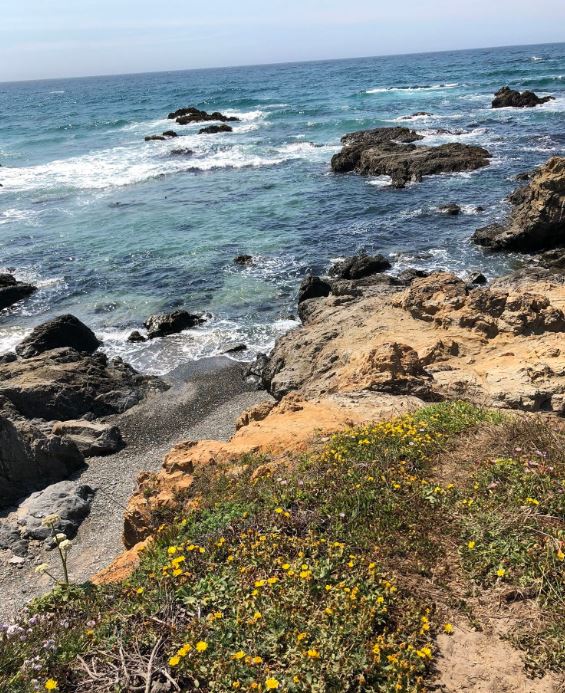 Day #2=>

This day we enjoyed our view of Noyo Harbor and took a couple of the many excellent hiking trails they have in and around Fort Bragg.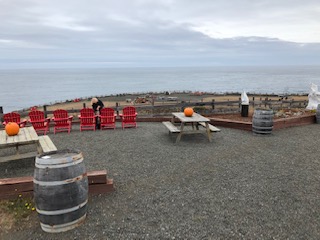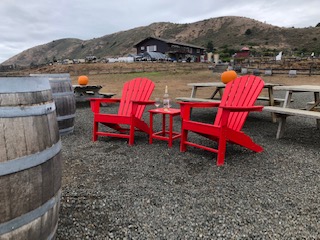 Besides the hikes we decided to check out the local winery, Pacific Star Winery. As you can see from these images the location on the Pacific Ocean is fabulous.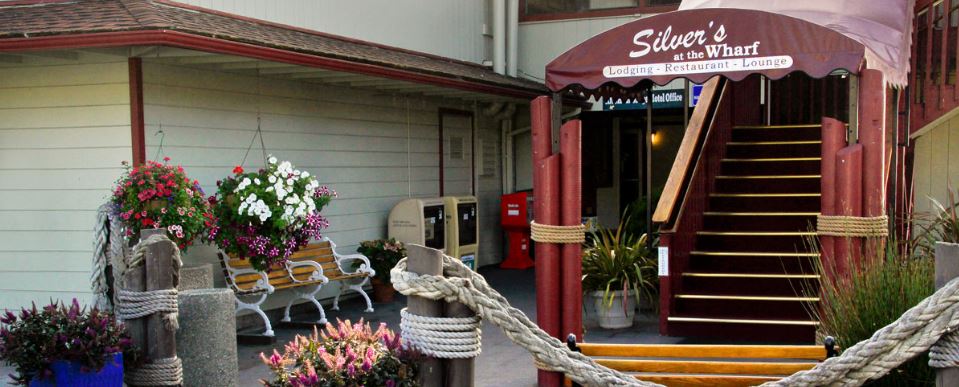 For dinner our 2nd night we again walked down the path behind our lodge to Noyo Harbor. For this dinner our choice was a restaurant that has been here for many, many years Silver's at the Wharf (the name has changed but still the same great destination). The service, view and food were all excellent. But unfortunately it was raining when we left so the decision to walk was NOT such a great idea after all.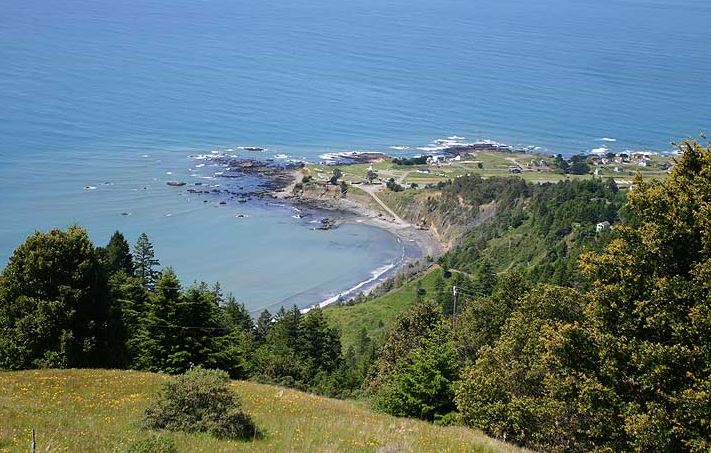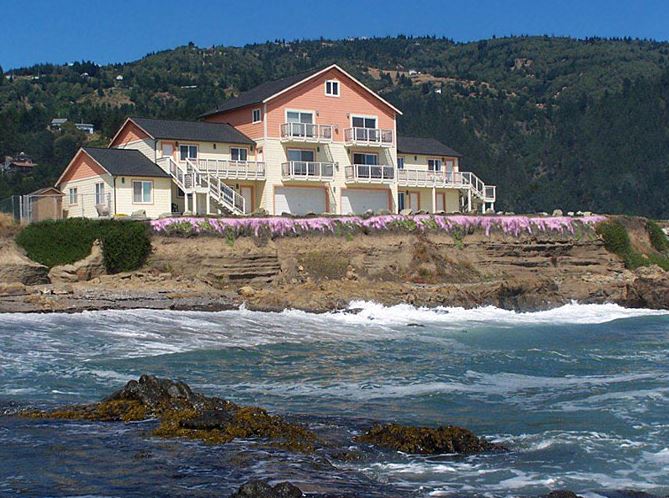 Day #3=>

On this day we left Fort Bragg and headed to a destination on the California Lost Coast, Shelter Cove; point "B" on the map. The route to Shelter Cove is to return to 101 and go north to Redway. From Redway it is only 22 miles to Shelter Cove but that 22 miles takes almost an hour. In Shelter Cove we are staying at the Tides Inn. We reserved the one of the rooms on the 3rd floor which as you can see is only feet from the Pacific Ocean, great view of the crashing waves. The day we arrived we just enjoyed our view.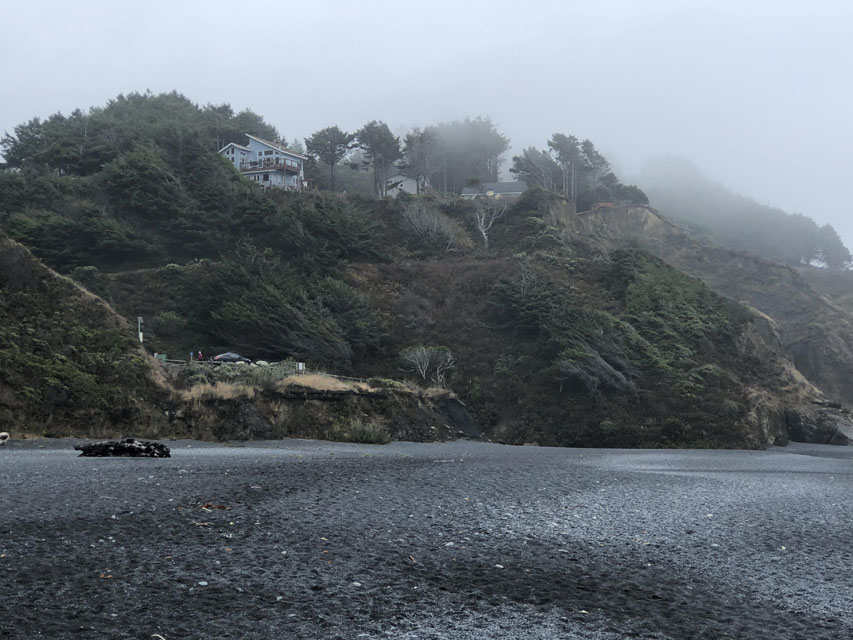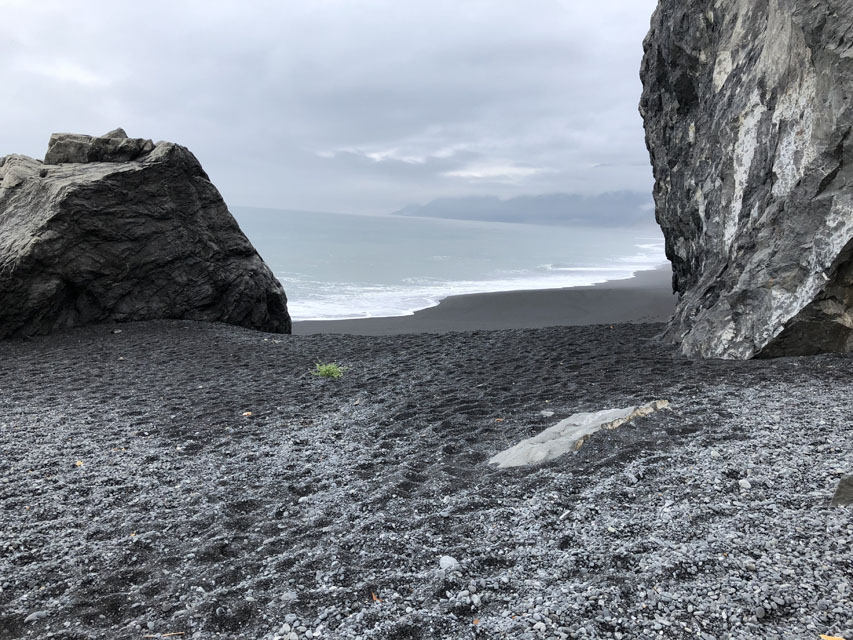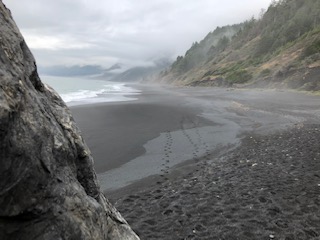 Day #4=>

On only full day in Shelter Cove we toured the surrounding area and did a hike of Black Sands Beach. As you can see in these images a better name would be Black Rock or Pebble beach. But none the less this beach sure did have some stunning scenary.

Day #5=>This was simply a travel day, time to go back home and plan our next mini-road trip of California.