2019 Pismo Beach - Winter Road Trip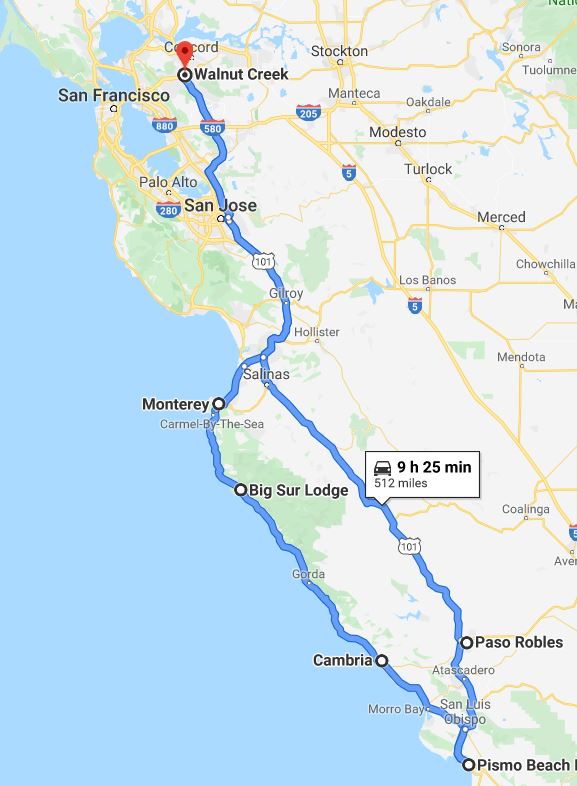 To the right is the road map used for this short get away trip. Our first destination was Monterey, lunch, Fish Hopper to be specific. We have been a fan of the Fish Hopper ever since they opened in 1995, the best calamari.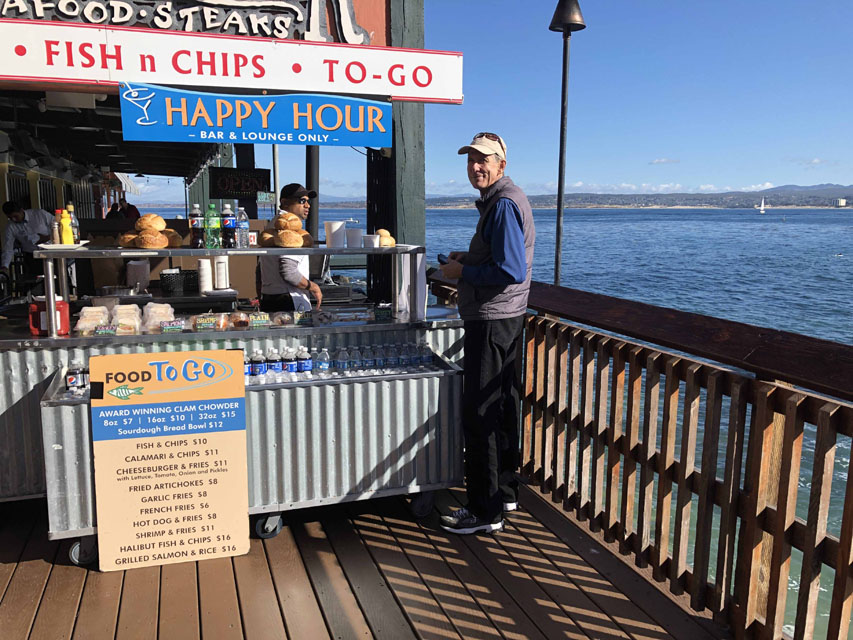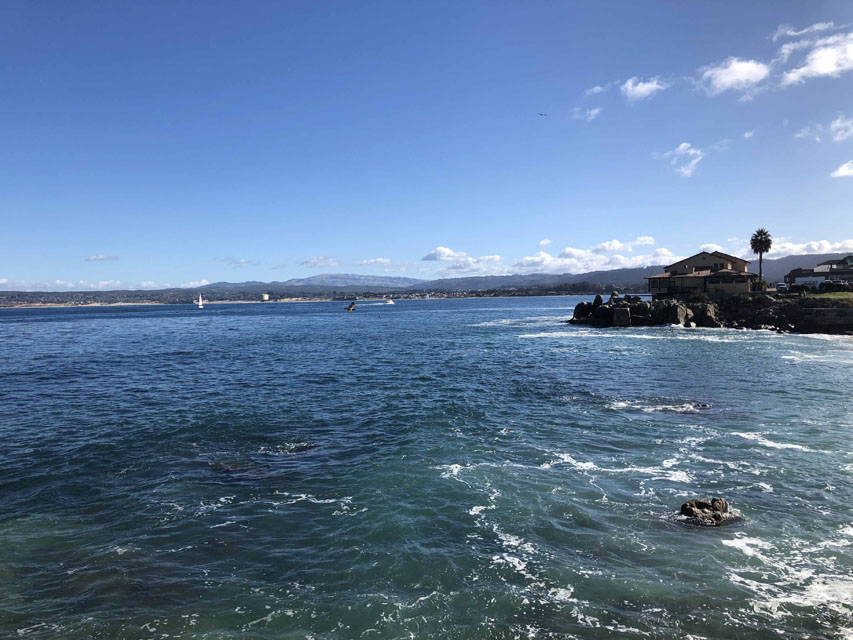 Before leaving we picked up their award winning clam chowder bread bowl, to go. The weather on this the 1st day of our get away was perfect.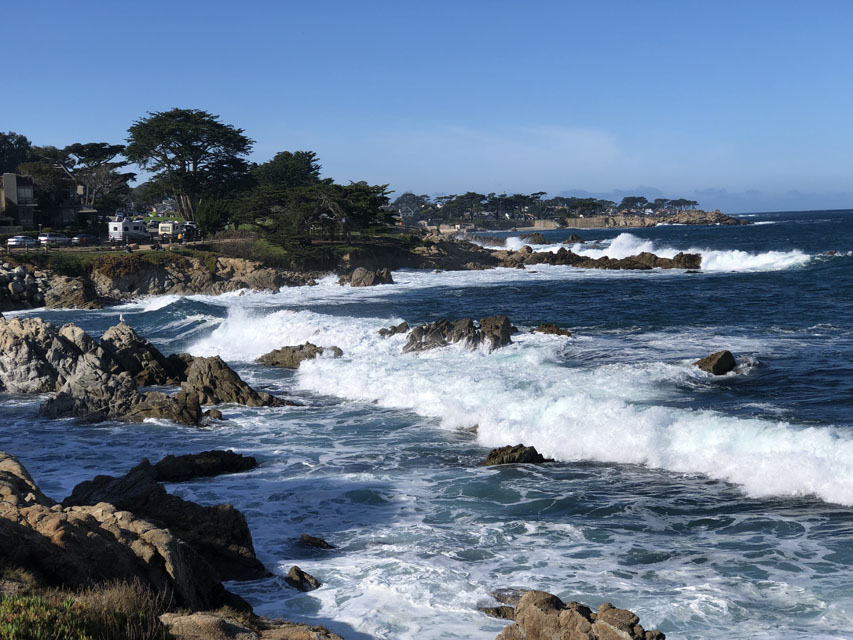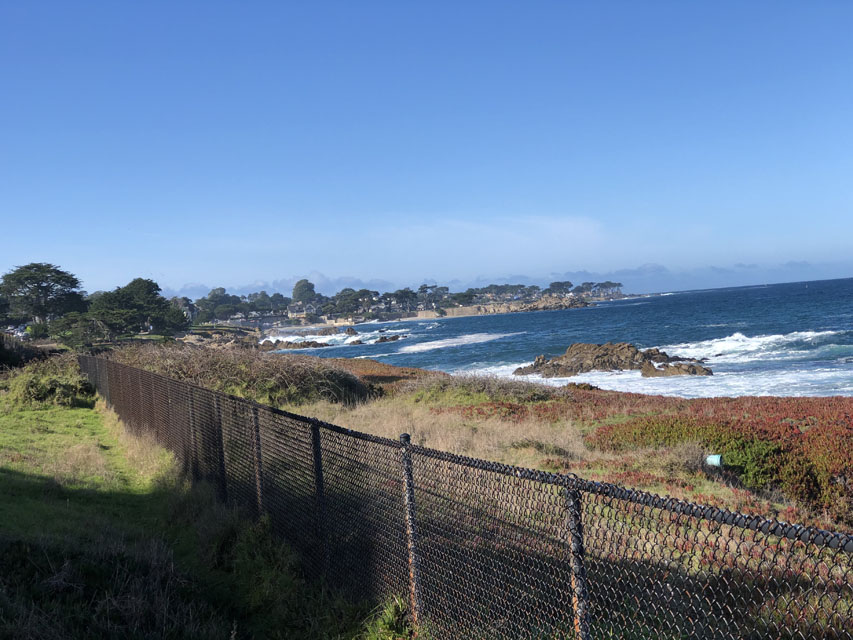 The views from the Monterey foot trail was also beautiful.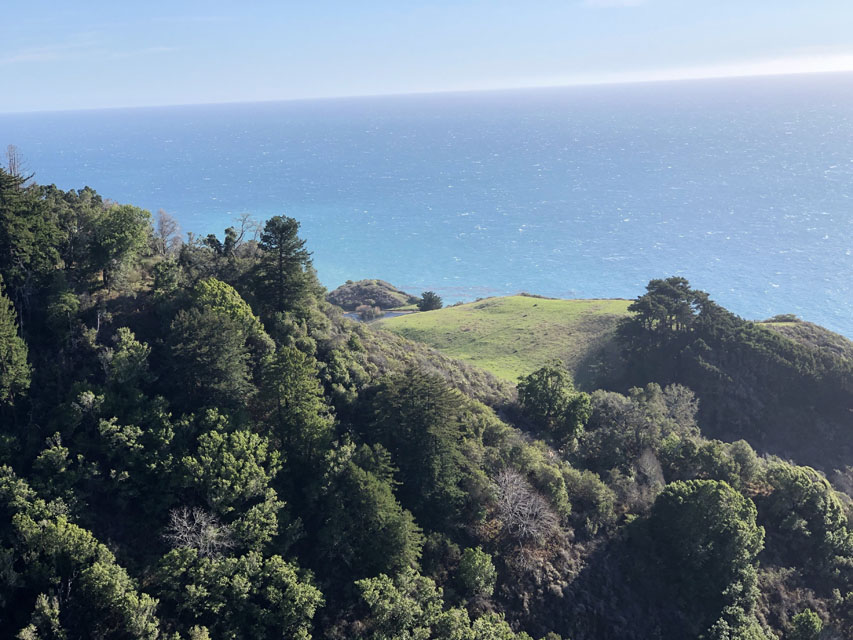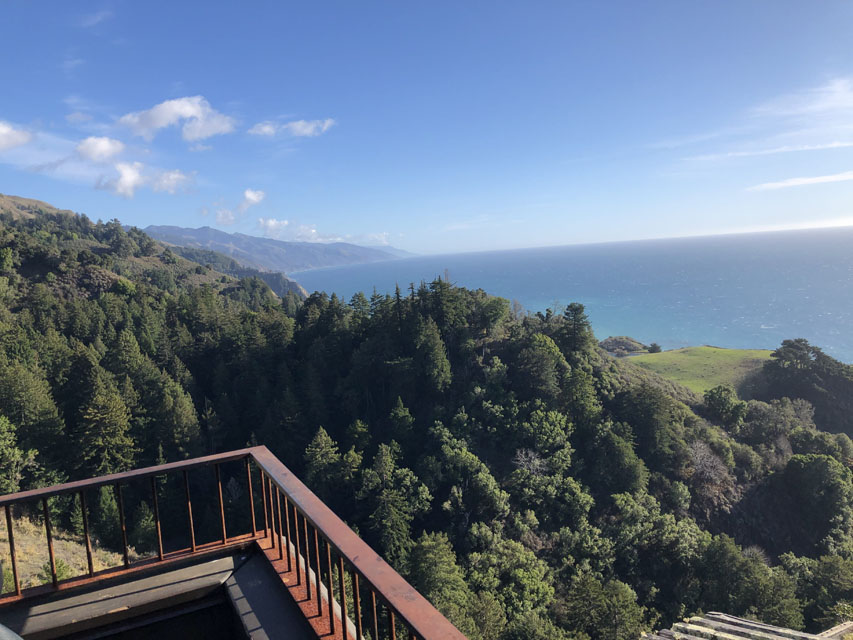 After lunch we headed south on CA-1 past Big Sur, stopping at Nepenthe to stretch our legs. Again fabulous weather and another great place for lunch if we had not already eaten.
We continued south on CA-1, beautiful drive, beautiful day. By this time we were too late for a Hearst Castle tour, which was never our plan anyway. Although not a bad idea as they do decorate for the holidays. Our destination for day 1 was Cambria, the Rigdon House Hotel. Great winter rates for a 2 room suite with fireplace and an evening wine social.
The next day we first visited a winery outside San Luis Obispo. The Baileyana Winery, was already known to us from a wine party a few weeks earlier. The tasting room was empty, well except for the gnats. Unfortunately they had a very bad gnat infestation that was so bad I had to pick them out of my wine glass. The wines we sampled were very good, as expected, but all-in-all this tasting room does not qualify for a "do-over". After our tasting we headed down the road to our Pismo Beach destination.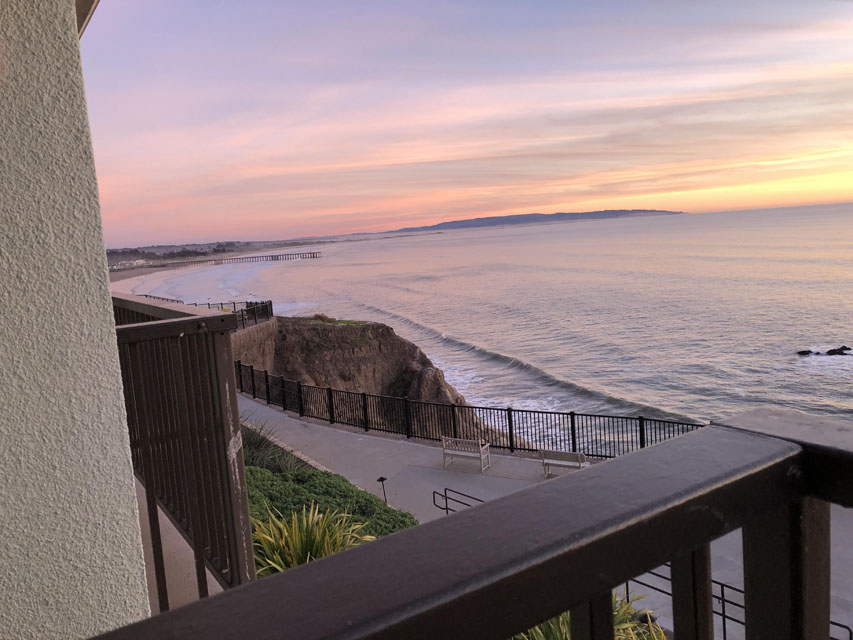 Our lodge for the next 2 days was the Shore Cliff Hotel. Highly recommended....great views and very close to great seafood. A new restaurant we discover on this trip was the Flagship.
On our 3rd day we visited a winery just south of Pismo Beach, the Laetitia Winery. When we arrive the tasting room was packed which definitely hamper our desire to look around. The trend appears to be no stools or chairs and this tasting room was no different, unfortuately. We were familar with their still wines(very good) so decided to try their sparkling. All the sparkling tastings were very good but also hard to tell one from the other and the quantity of bubbles was bordering on too much. Unfortunately this tasting room experience also did not quality for a do-over!!
The next day we head home. End of our short but very restful winter get away!!!!