2020 YellowStone Road Trip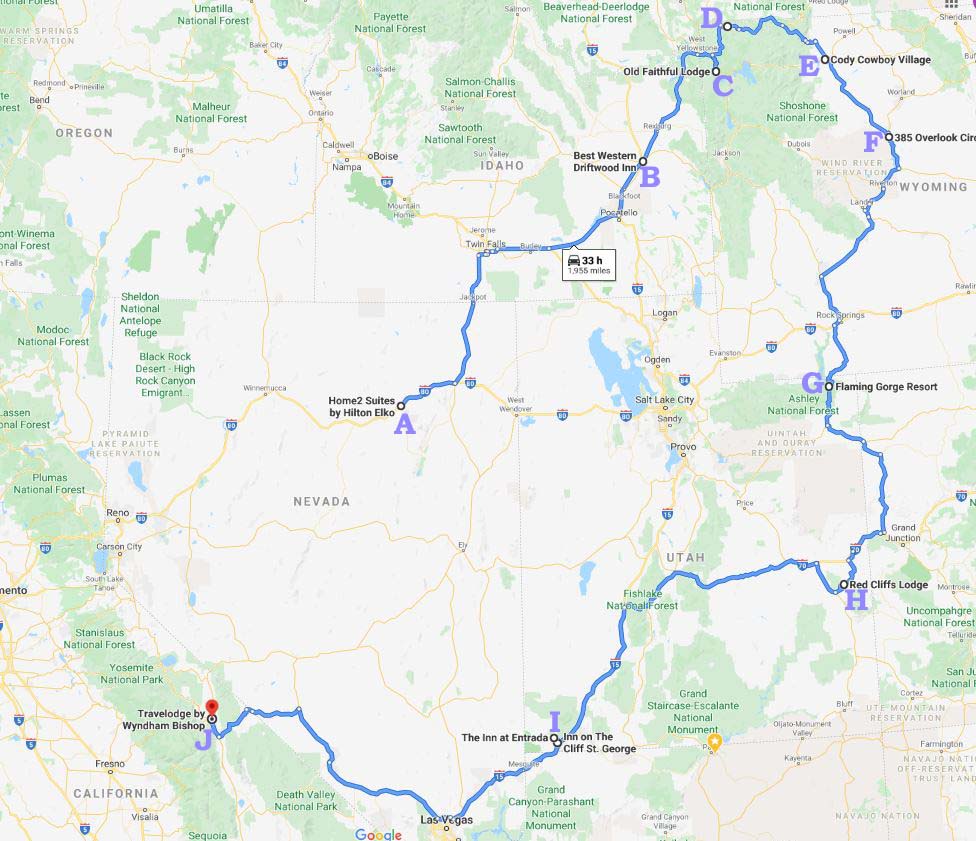 To the right is the road map used for this trip. Our destinations are marked with letters on the map and will explained below:
Day #1=>The first day of this road trip we headed east on I-80 across California and most of Nevada to Elko, point "A" on route map. This was not a destination just a long day of driving to start our trip.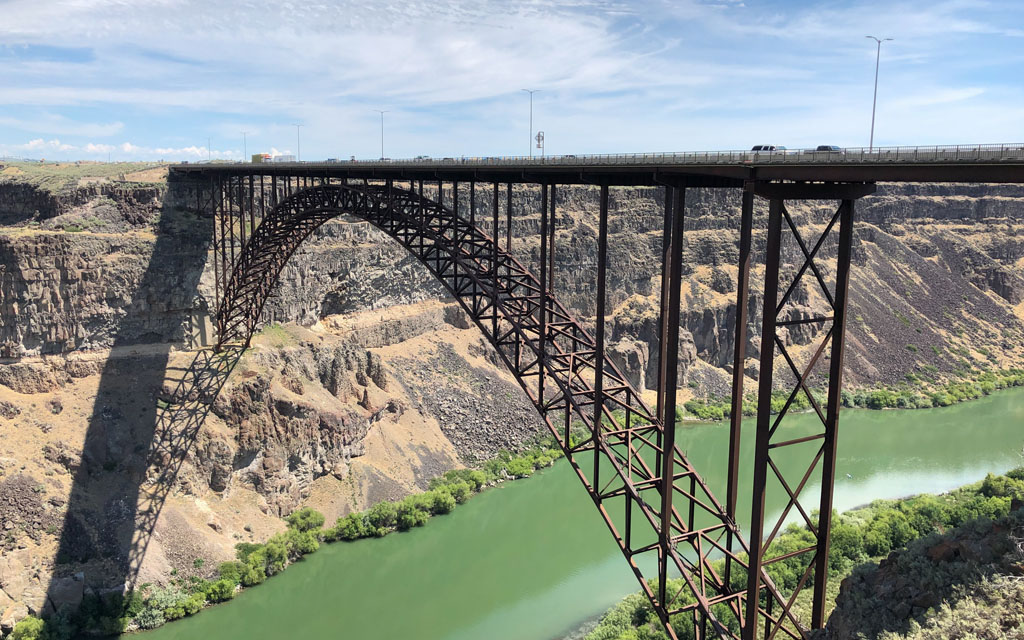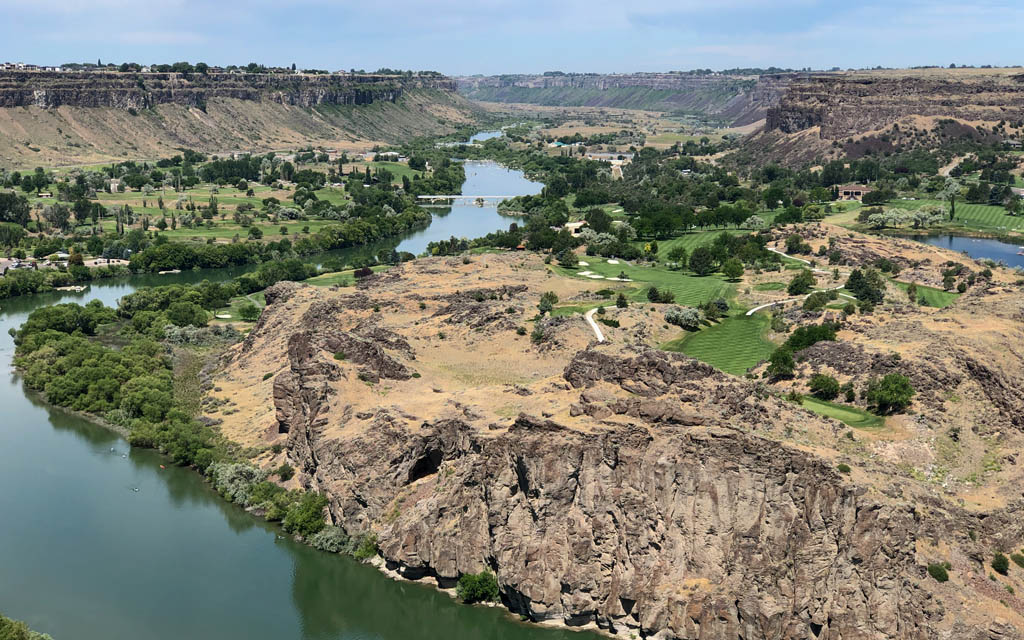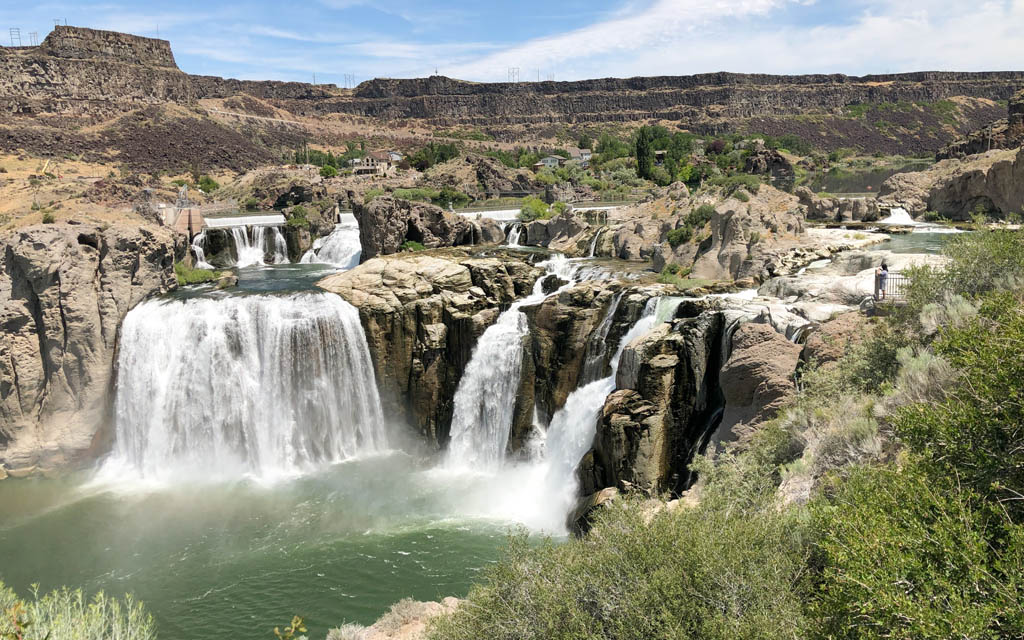 Day #2=>

On this day as the map shows we headed north into Idaho. On the way we checked out Twin Falls a beautiful city, bridge, river, etc. but very busy. A couple of these images are of the snake river from Shoshone Falls Park. A must see if you are ever in Idaho Falls.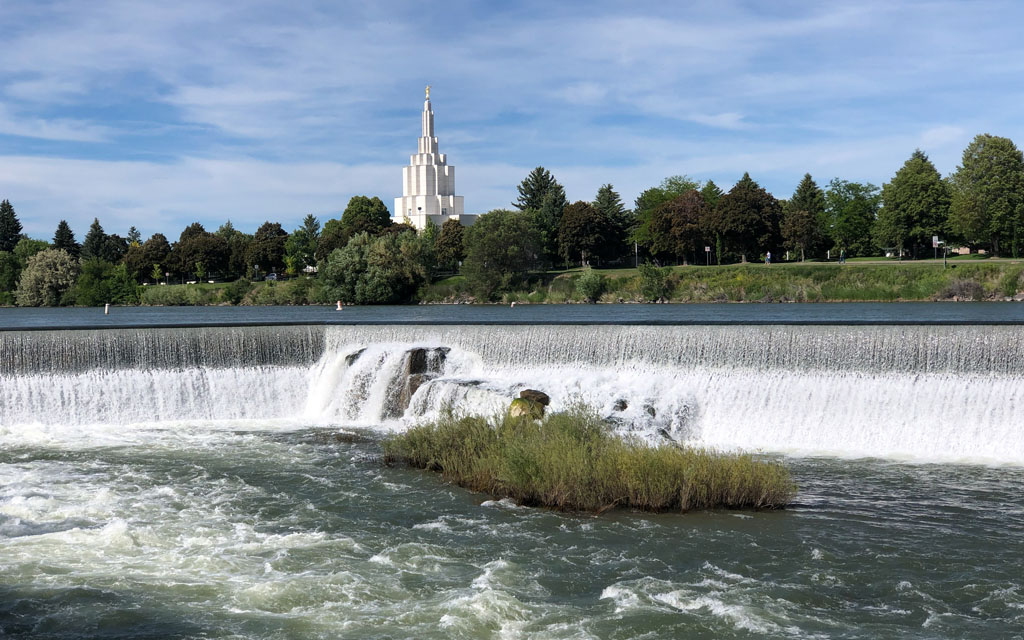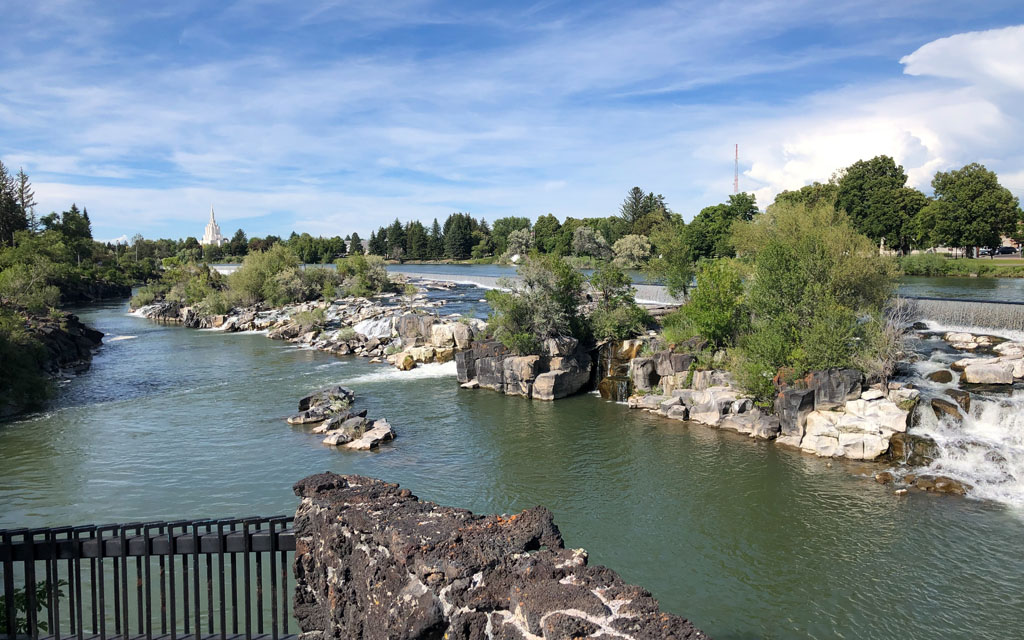 But our destination for day #2 was on the east side of Idaho. Which meant Interstate-84, Interstate-86, and finally Interstate-15 into Idaho Falls that was equally as beautiful and unique as Twin Falls, point "B" on route map above.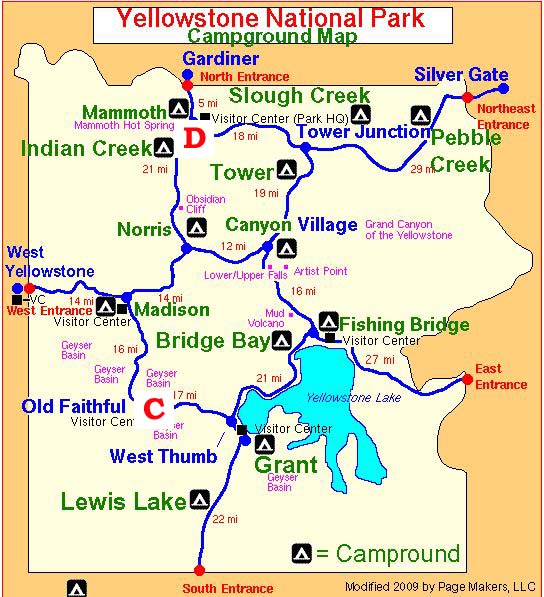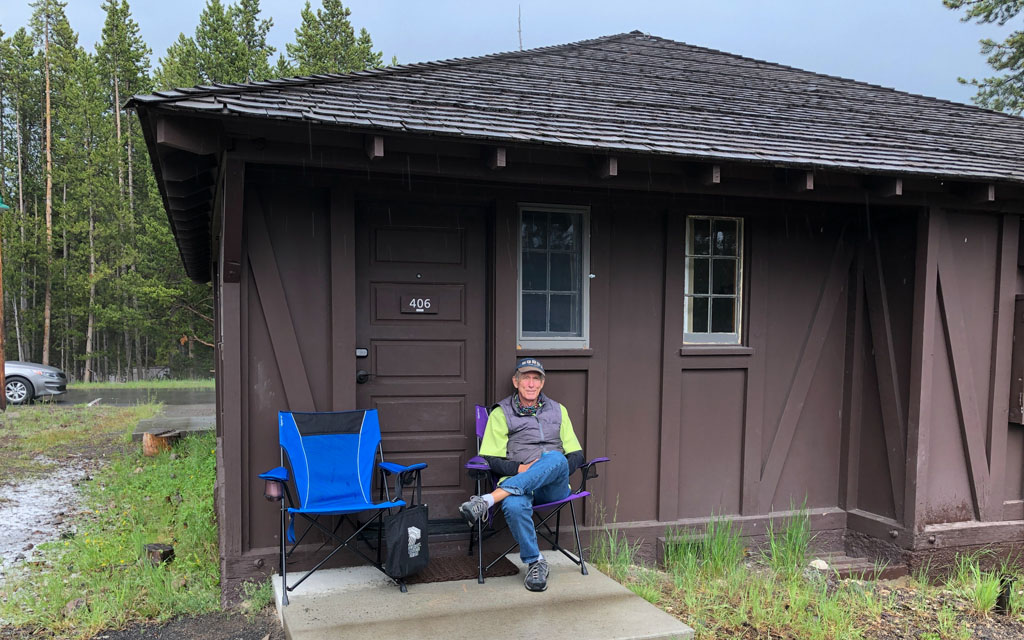 Day #3 and #4=>

On day #3 we headed north-east on Hwy-20 and entered Montona. We stopped in West Yellowstone, Montana to pickup our lunch that we had pre-ordered. We then turned onto Hwy-191 and enter Yellowstone National Park via the "West Entrance" as can be seen on the "Yellowstone National Park" map.

For the next two days we stayed at the cabins near the Old Faithful visitor center; point "C" on both maps. As you can see it is not a Hyatt but they are actually very comfortable and ONLY accomodations open during the corona virus, point "B" on route map.

During all our days in Yellowstone National Park we used a GPS tour guide app called Gypsy Guide. This app is a MUST. Yellowstone National Park is beautiful and stunning but actually learning the parks details, history,etc in depth via this app was fabulous. How beautiful and stunning? See for yourself, click here to see the images from our visit.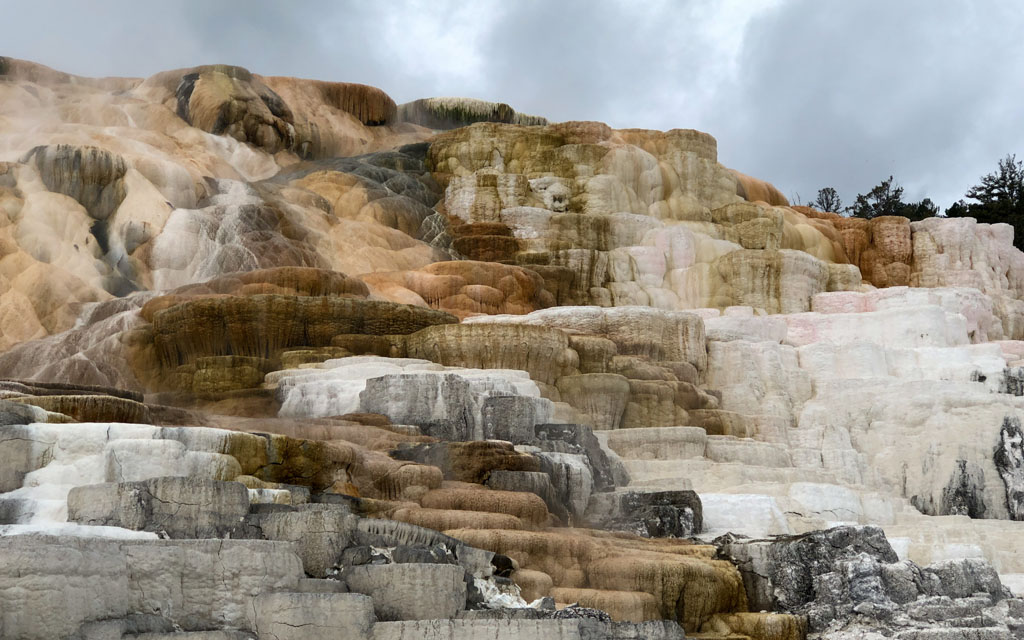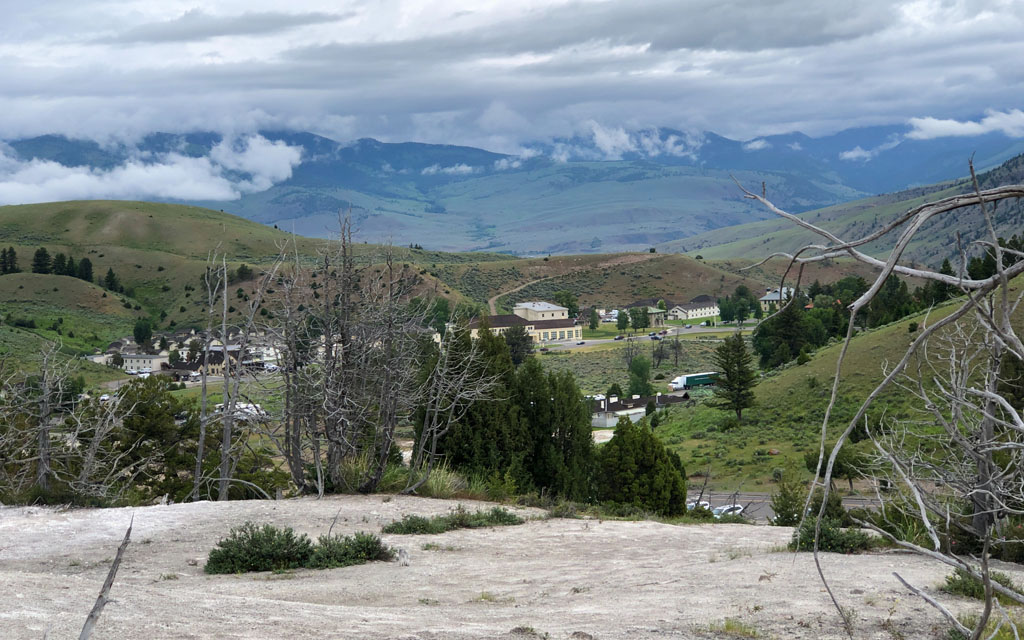 Day #5=>

Our last day in Yellowstone National Park, for this year, is at Mammoth Hot Springs; point "D" on both maps. You can see on the map we did not travel very far but WOW is it different. See for yourself, click here to see the images from our Mammoth visit.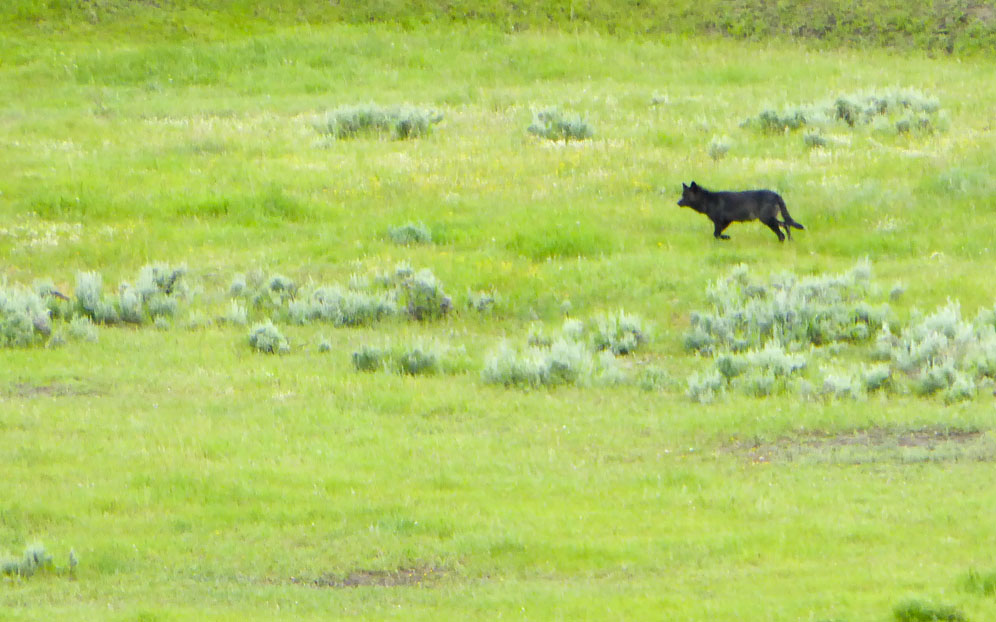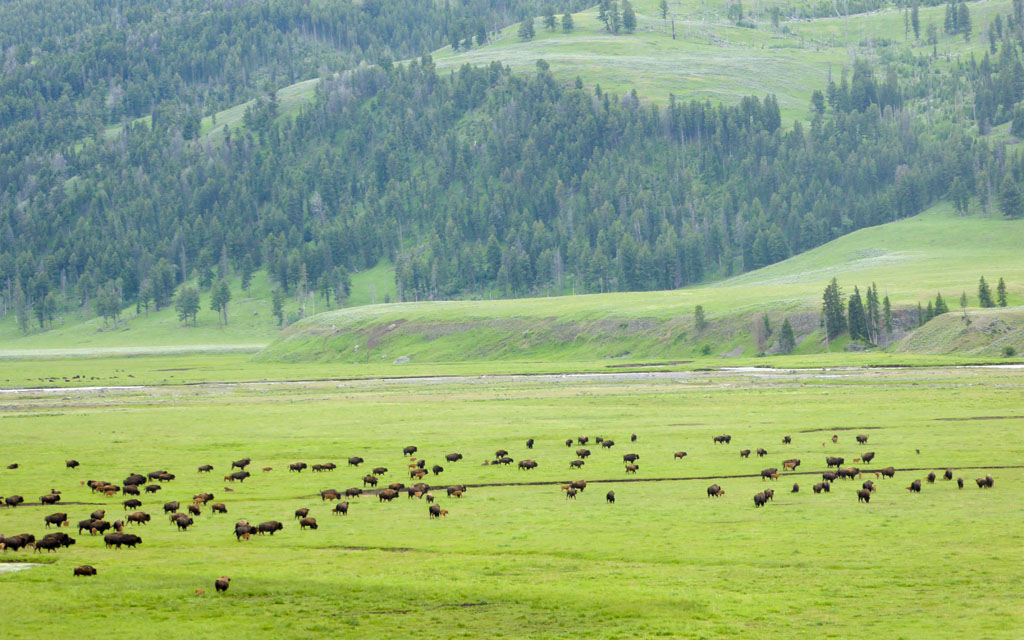 Day #6=>

We left the park via the Northeast entrance(Silver Gate), which meant we went thru Lamar Valley. Lamar Valley is known for a great wildlife where stopped for lunch along side the road and took these pictures of wolves and buffalo.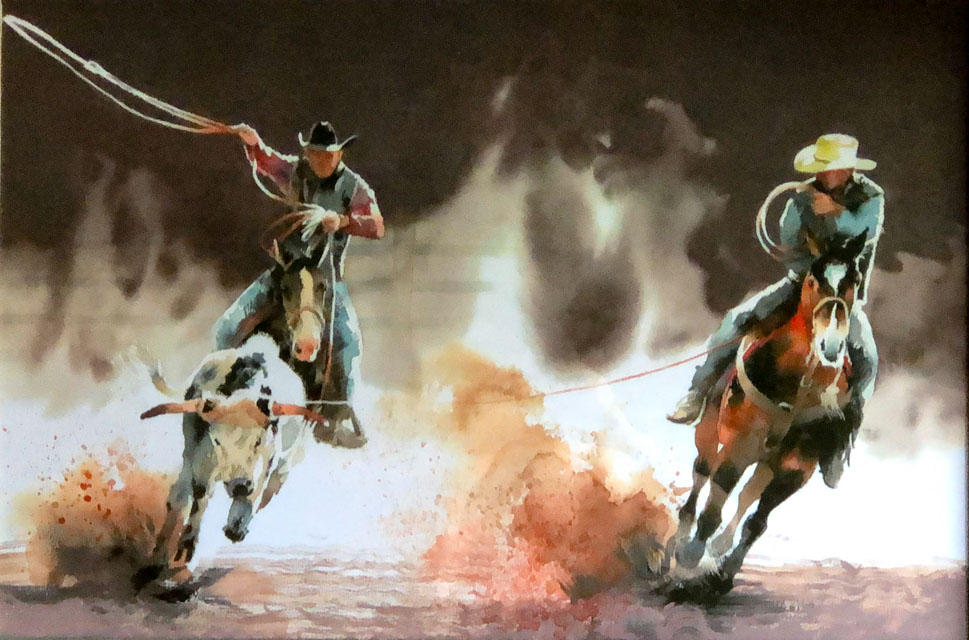 Our plan was a scenic route thru Montana but in late June there was a threat of snow so we took a shorter more direct route to Cody, Wyoming, point "E" on route map above.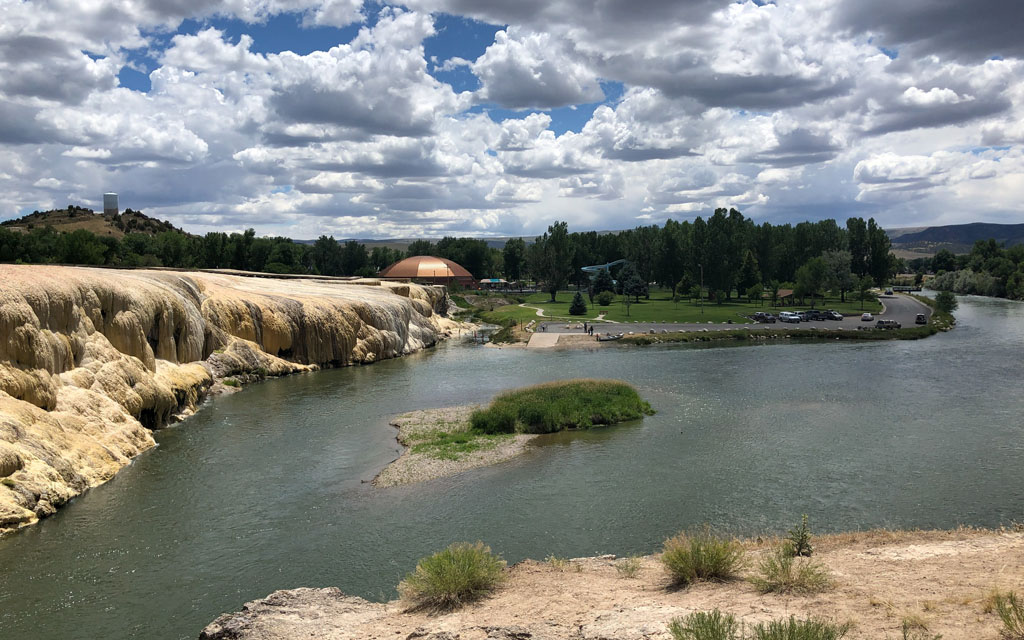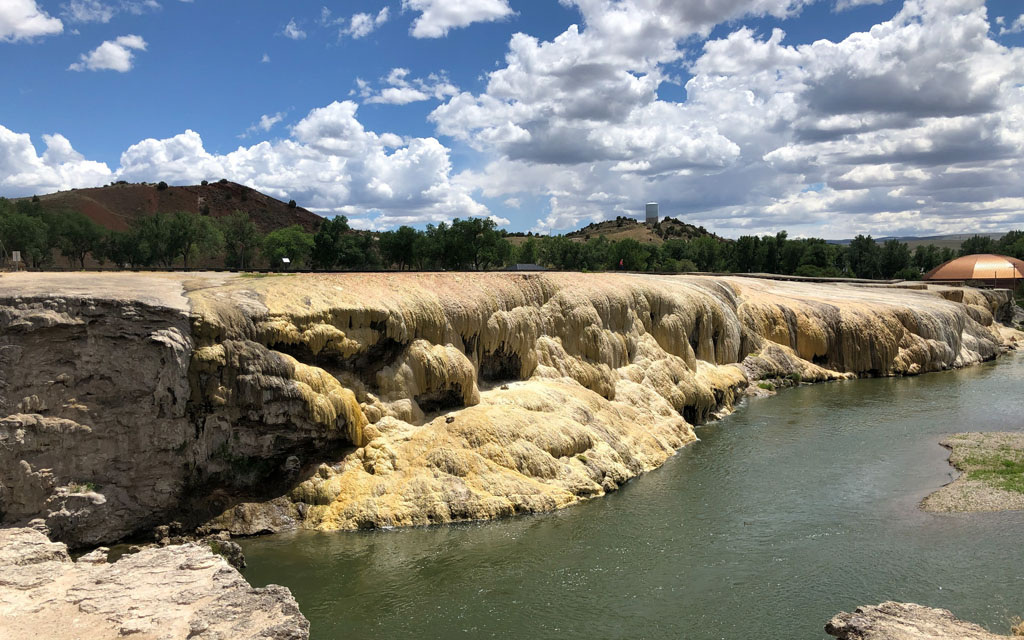 Day #7 and #8=>

We left Cody and drove to Thermopolis to visit family for a couple days, point "F" on route map above. While in Thermopolis we visited the Wyoming Dinosaur Museum and the Hot Springs State Park.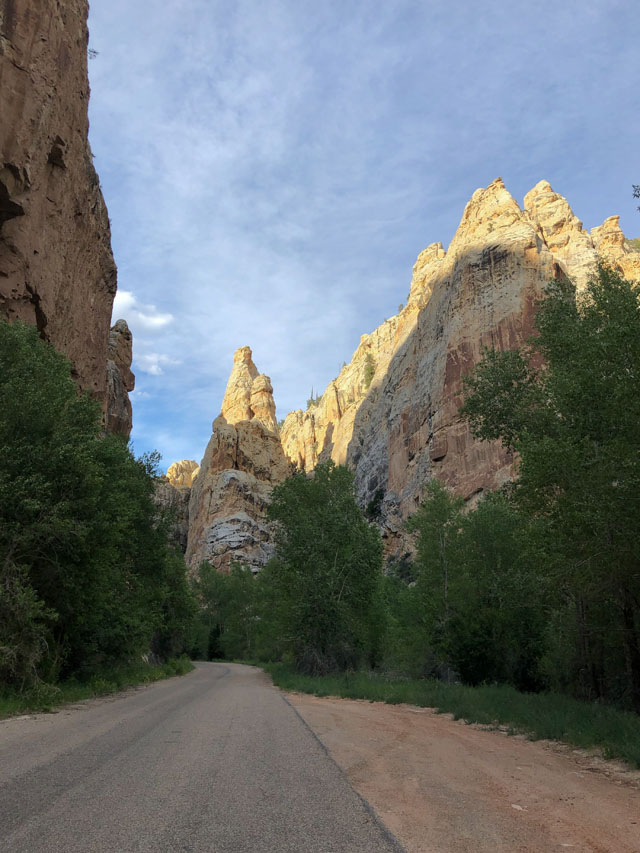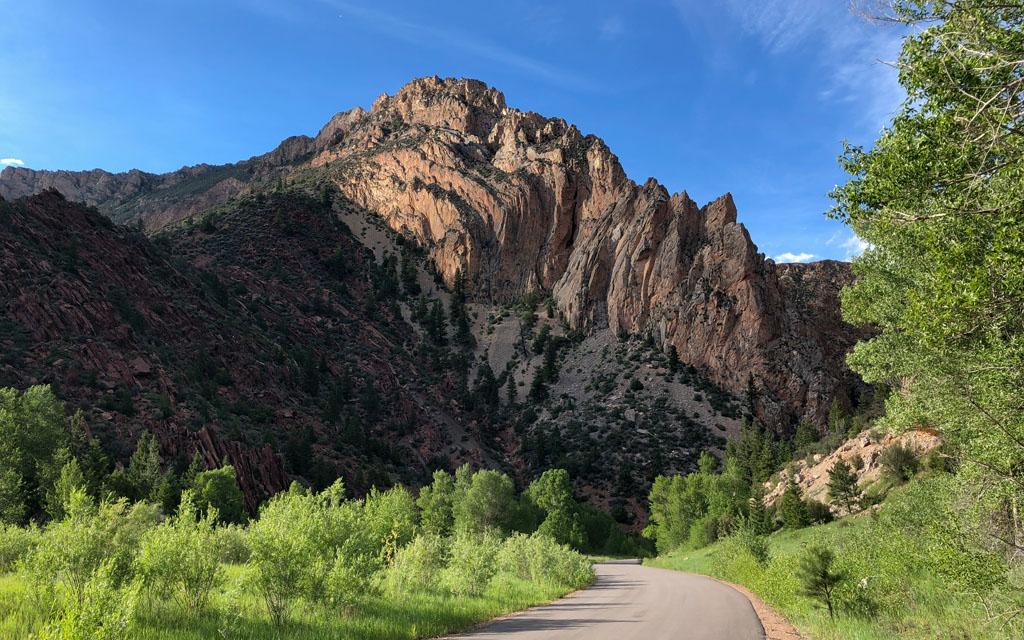 Day #9=>

From Thermopolis and headed south on Hwy-20, then Hwy-26 and Hwy-28 until finally getting on Hwy-191 at Farson, Wyoming. From Farson it was a straight shot south to Flaming Gorge, Ut which is a beautiful area as our images show, point "G" on route map above.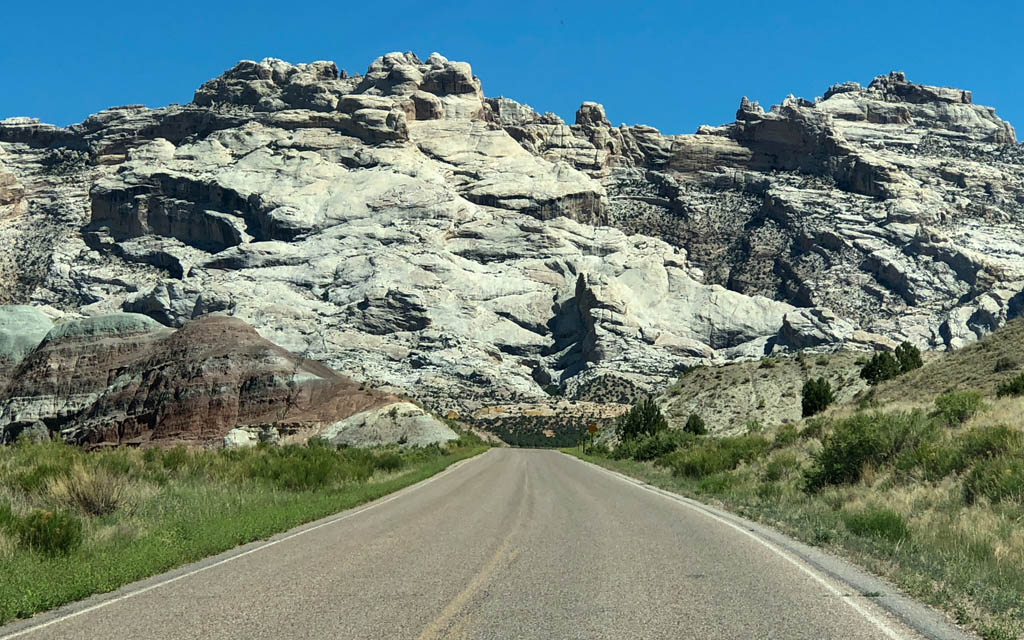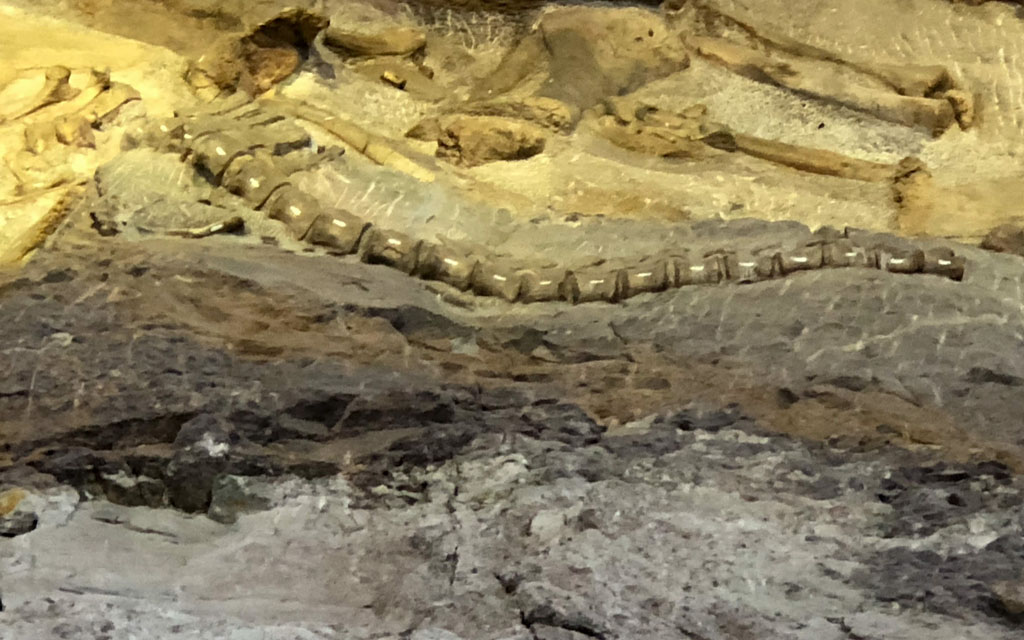 Day #10=>

From Flaming Gorge we had a beautiful drive to Moab, UT. We continued on Hwy-191 and then Hwy-40 where we took a little detour on Hwy-49 to visit the Dinosaur National Monument. The Quarry Visitor Center had just re-opened two days earlier and did pandemic precautions very well. A highly recommended stop if you have a few hours as you can see from our images.

We then continued on Hwy-40 and soon entered Colorado which had much higher gas prices. Nope, did not need gas. At Dinosaur Colorado we turned onto Hwy-64 which took us to Rangel Colorado where to switched to Hwy-139. At Mack Colorado we caught Interstate-70/Hwy-50 and headed west into Utah. We eventually left I70 and took Hwy-128 into Moab. All view our images from this full day of travel click here. Our lodge for this night is the Red Cliffs Lodge, which was a favorite from our 2018 trip. Point "H" on above route map.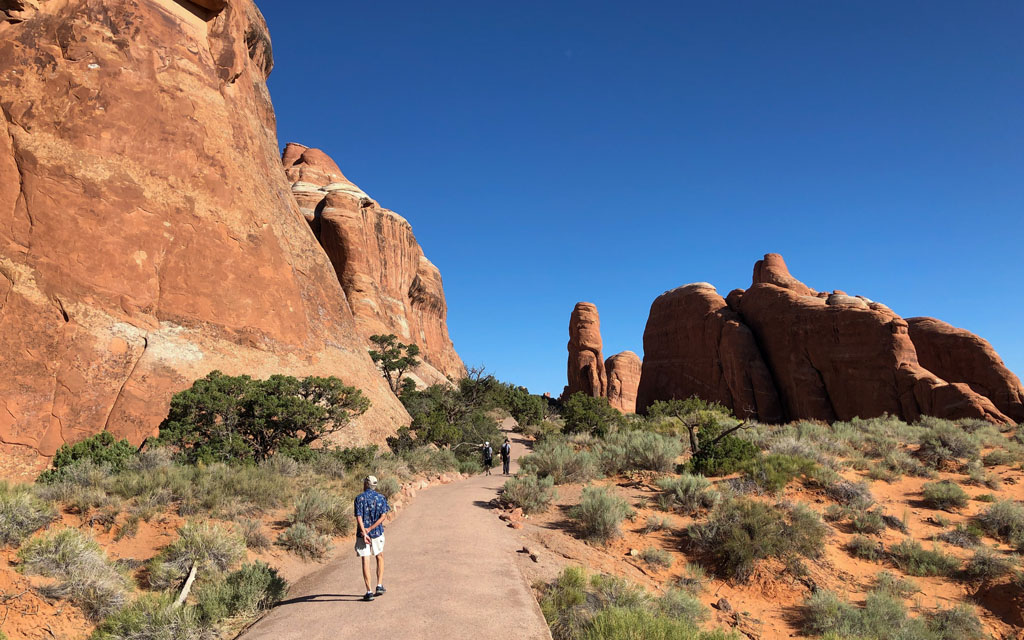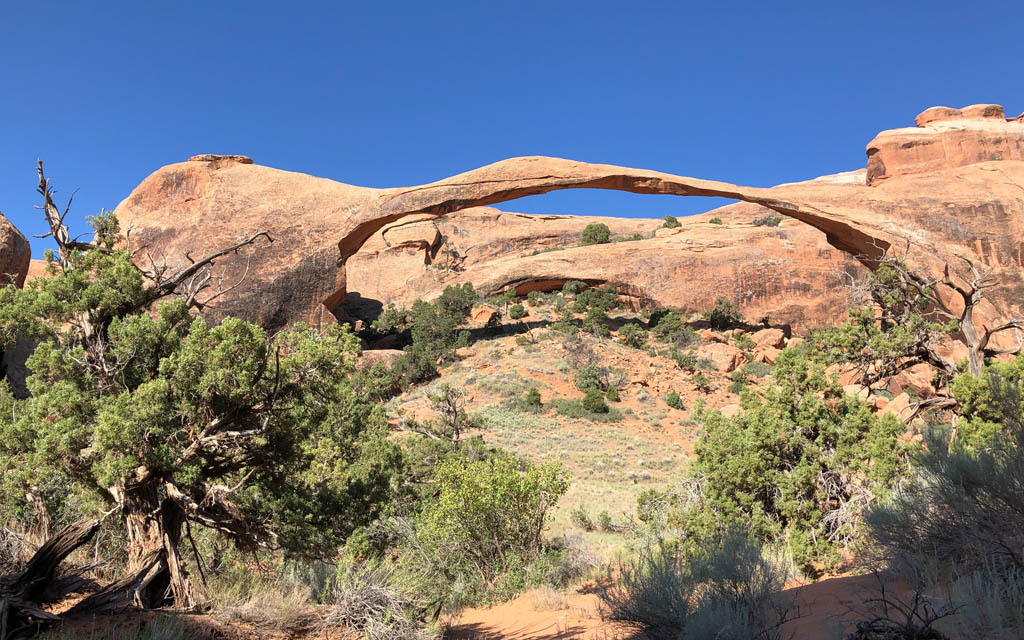 Day #11=>

The Red Cliffs Lodge was a 2 days stay so we used our free Moab day to visit Arches National Park. This area and park has to be one of the most photogenic in the world, see our images.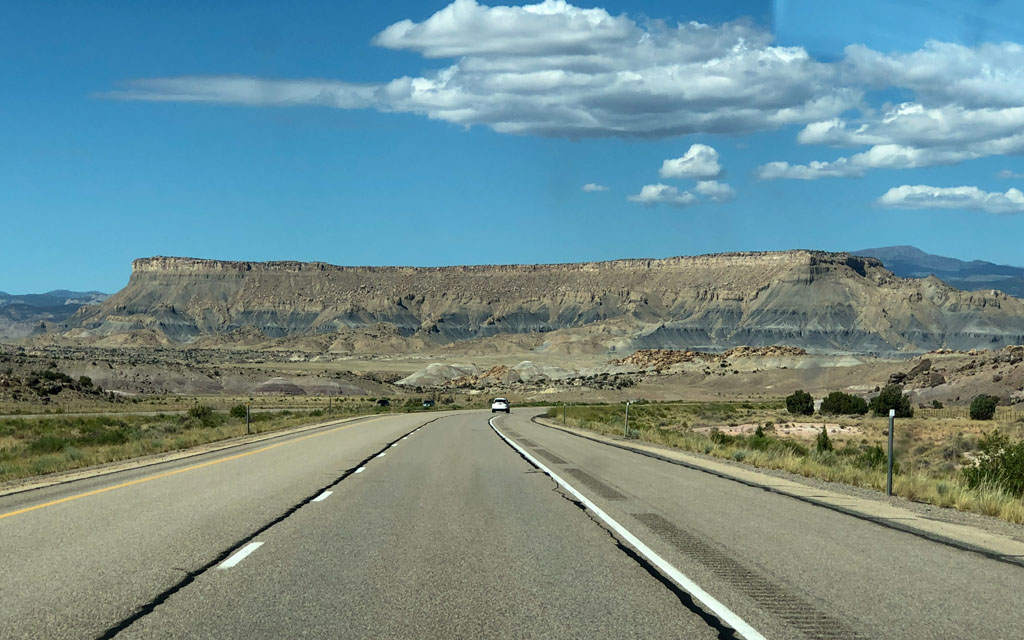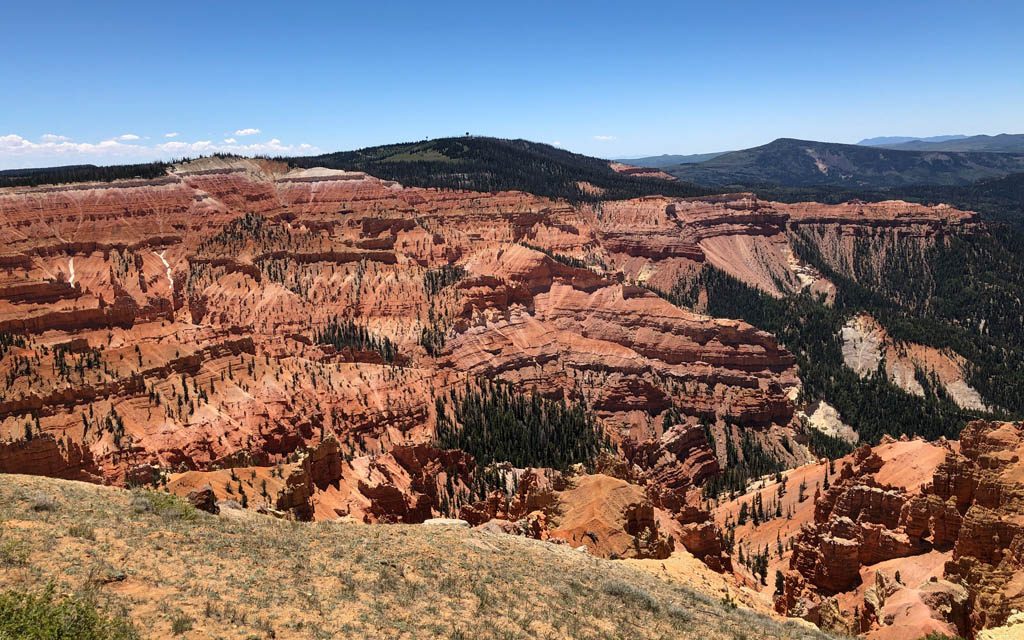 Day #12=>

This day we left Moab Utah on Hwy-128 and Hwy-191 and headed toward I-70 and St George Utah. But along the way we took some scenic routes. We contined west in I-70 to Sevier Utah where we turned south onto Hwy-89. At Panguitch Utah we switched to Hwy-143 which took us into the Dixie National Forest and to the Cedar Breaks National Monument. A very beautiful day/drive, see our images.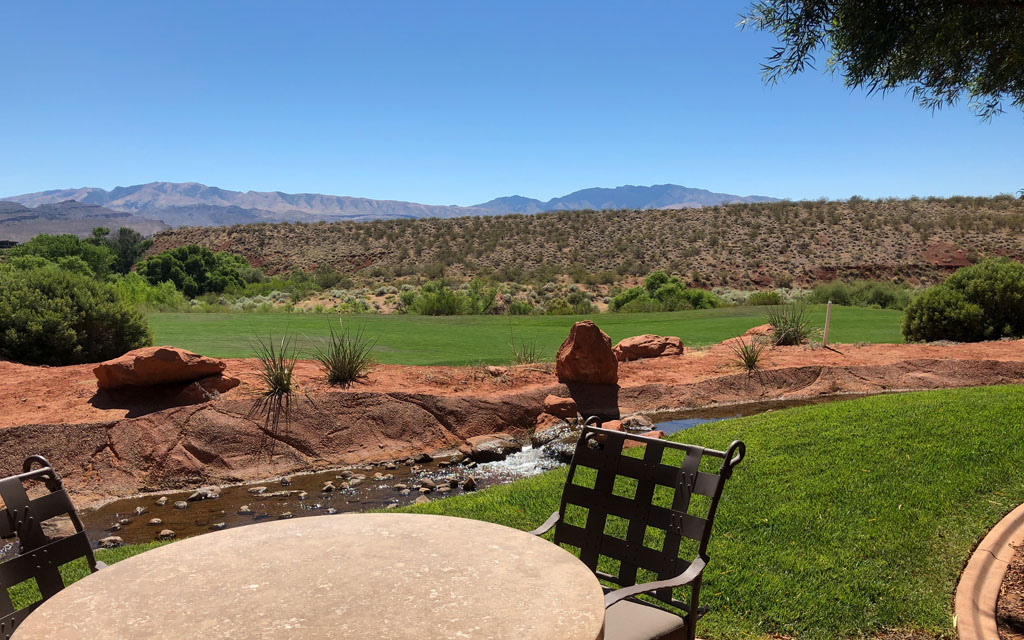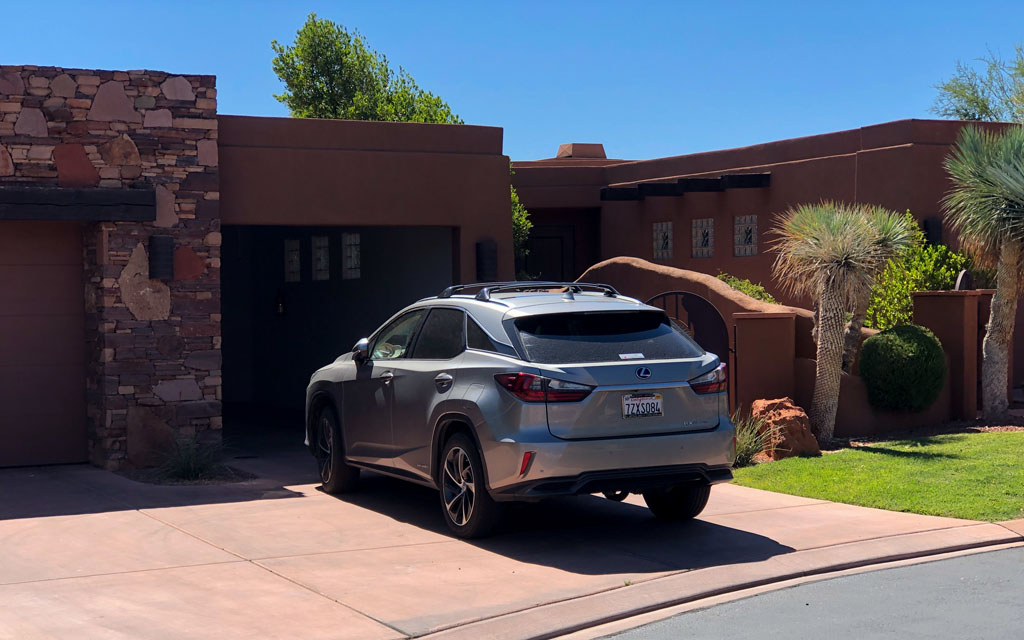 We eventually made our way to I-5 which took us south-west into St George, Utah, point "I" on route map above. Our lodge for this night was the Inn at Entrada, where we had a garage and room that overlooked a golf course.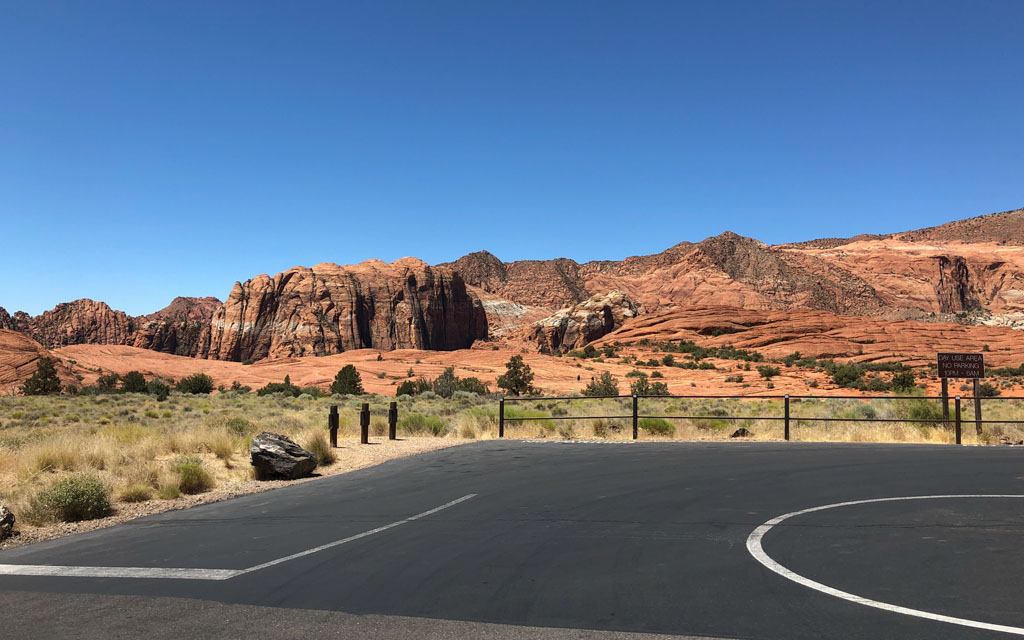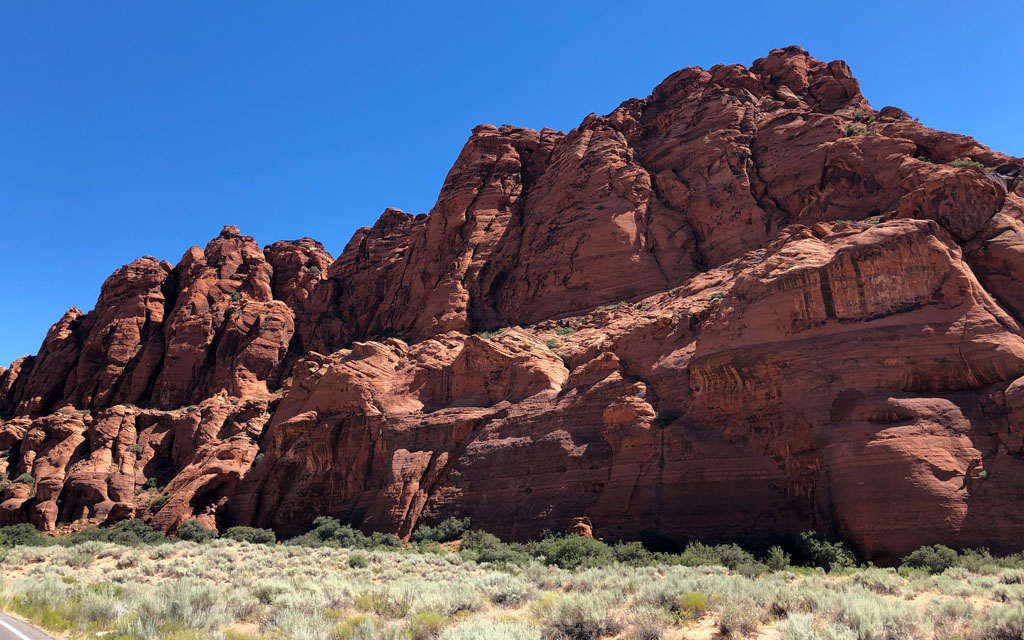 Day #13=>

We spent the day in St George and visited the Snow Canyon State Park. Our images show that Snow Canyon is yet another beautiful Utah park. But we did switch lodging because the view from Inn on the Cliff was took good to miss.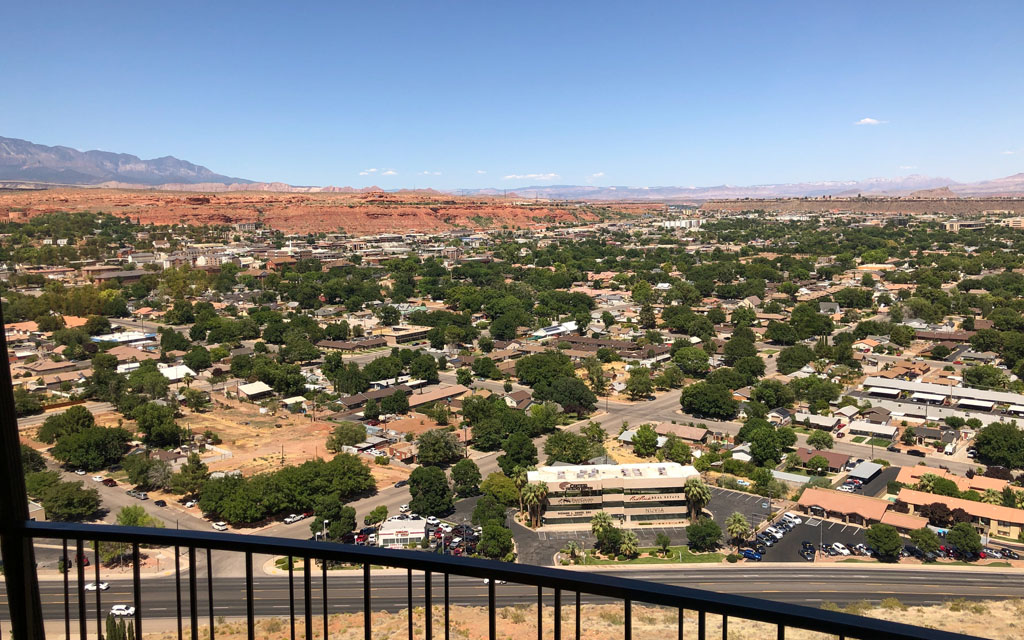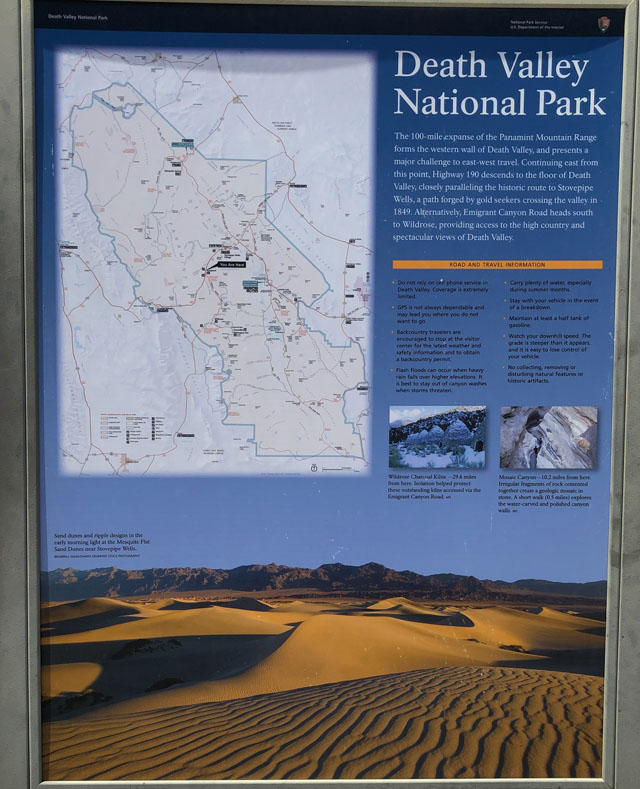 Day #14=>

The view from this lodge was fabulous. On this day we started heading home. We got back on I15 west and went through a corner of Arizona before entering southern Nevada. At Las Vegas we got onto Hwy-95 heading north west. We stayed on Hwy-95 to Beatty Nevada where we picked up lunch to go and our last cheap gas before entering California. We exited Beatty on Hwy-374 which took us through Death Valley. In Death Valley we switched to Hwy-190 and continued west. On the west side of the valley we found a very rare tree, a place to park, and a bathroom thus a perfect lunch spot. After lunch we continued on Hwy-190 until we reached Hwy-395 then turn north to Bishop, California where we spent the night, point "J" on route map above.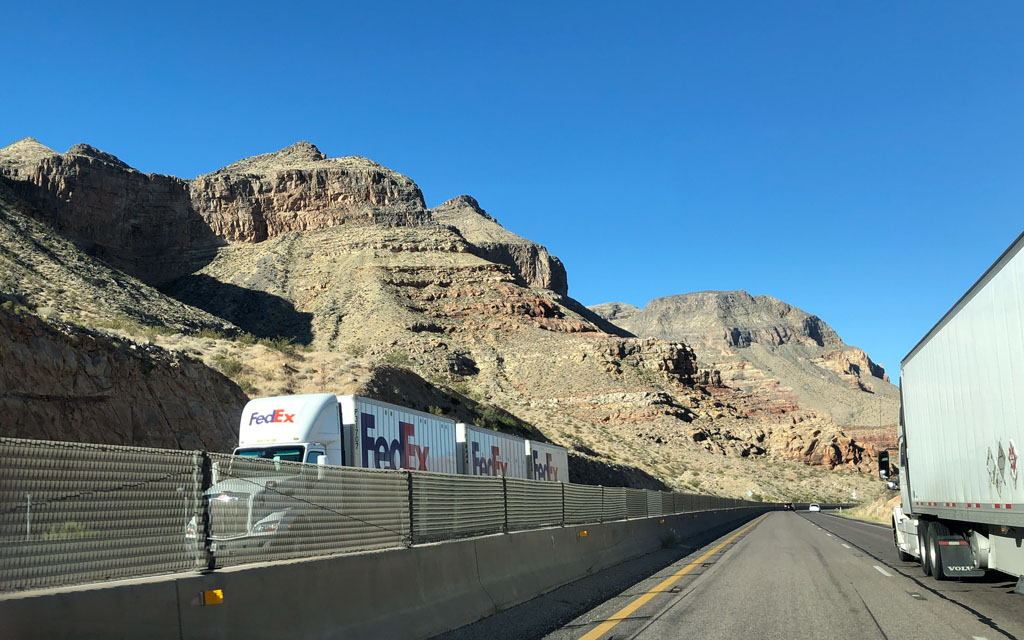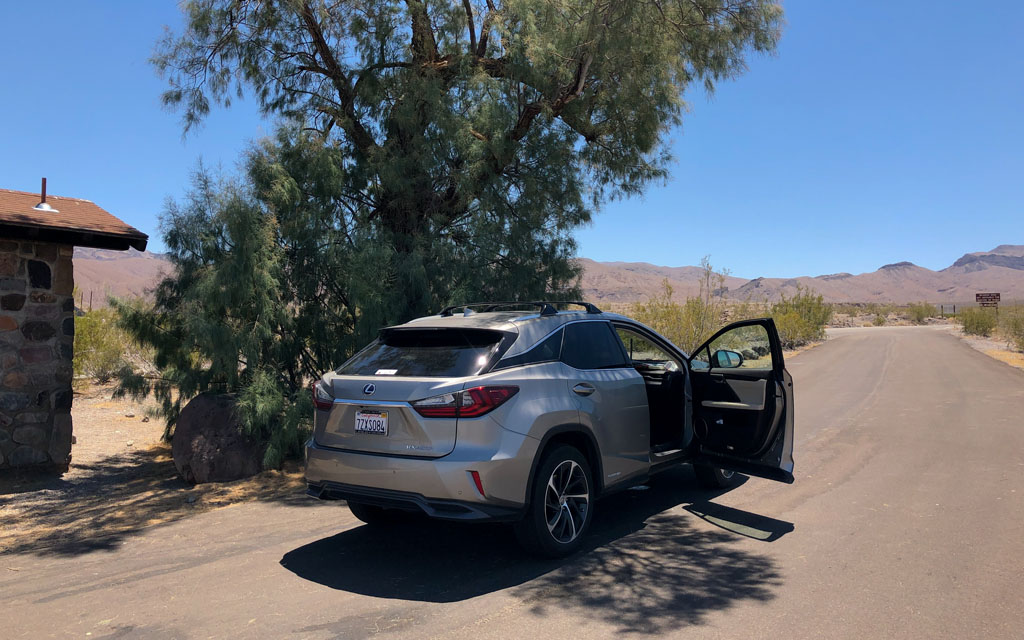 Day #15=>

This was our last day. We started the day continuing north on Hwy-395 until we reached Hwy-120. Notice the freeway picture to the right. The Fed-Ex truck has 3 trailers which is rather common once you get out of California.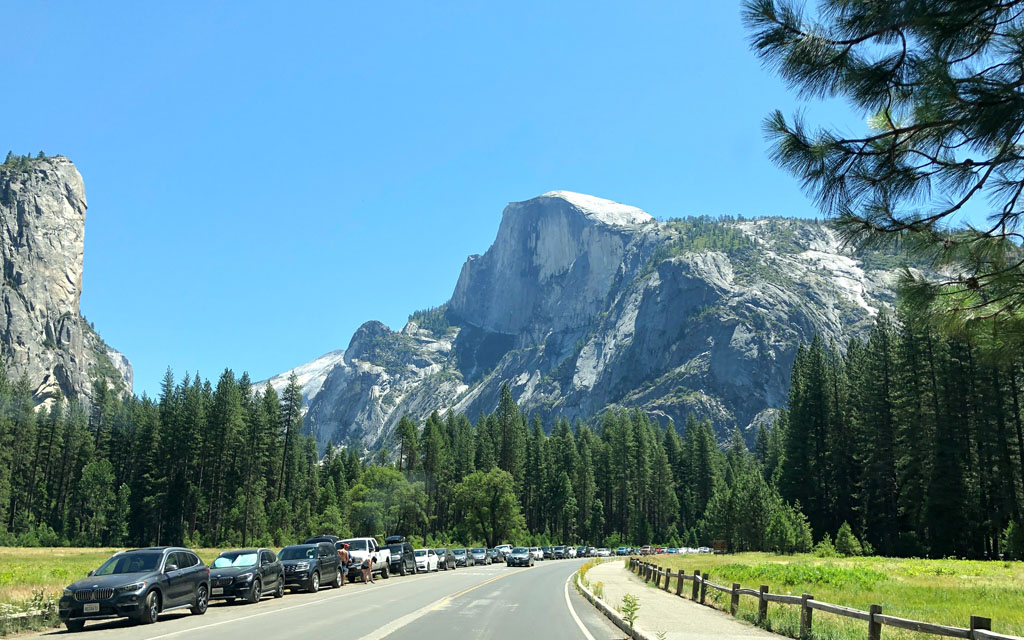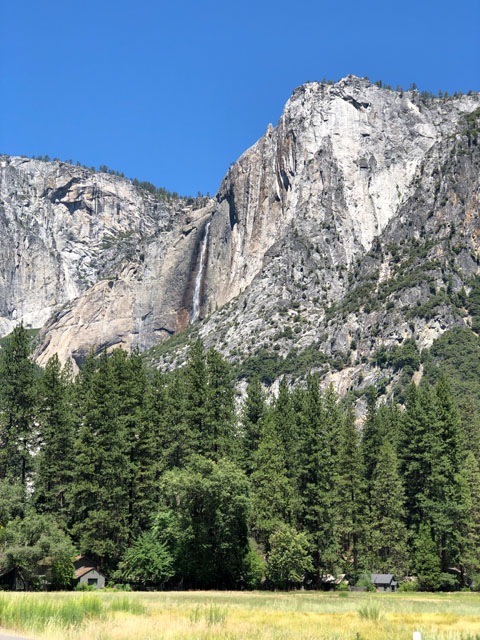 Hwy-20 took us over the Sierras and into Tuolumne Meadows and Yosemite National Park. Our images of this day's drive included a short visit of Yosemite valley. After our lunch in Yosemite valley we continued on Hwy-120 arriving at home about 5p, Perfect Trip!!!