2022 Alaskan Cruise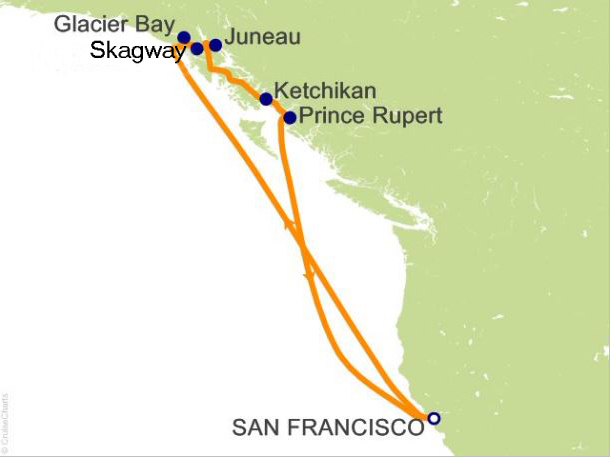 This was our first cruise in 13 years. We thought we had taken our last cruise but departing out of San Francisco, our home port, was too enticing to resist.
No driving, no airports, we simple took a short "Lyft" ride then had a sail-away drink while enjoying the gorgeous view of San Francisco bay.
To the right is an image of our 10-day itinerary.
This 10-day Alaska cruise was aboard the Ruby Princess which first debuted in 2008. The Ruby Princess was last refurbished in October 2018 and thus it did not feel or look like a 14 year old ship.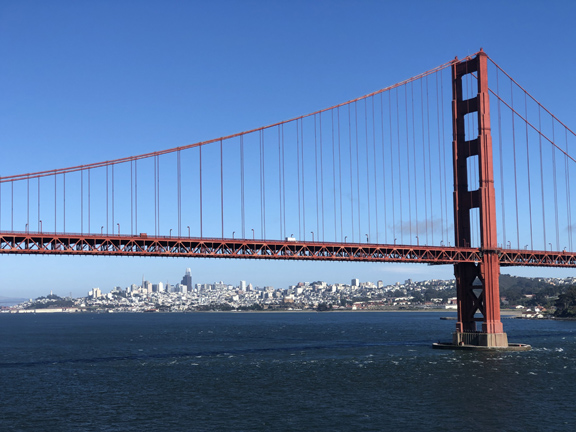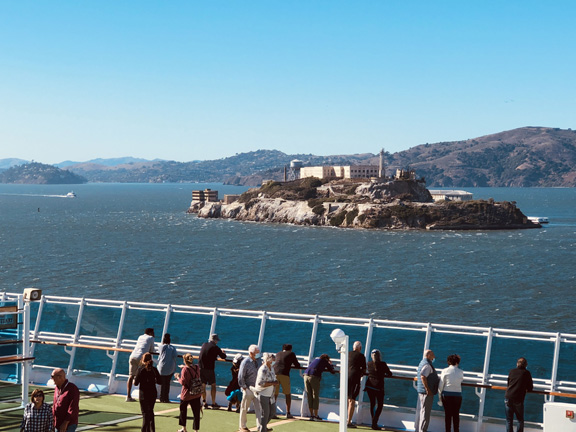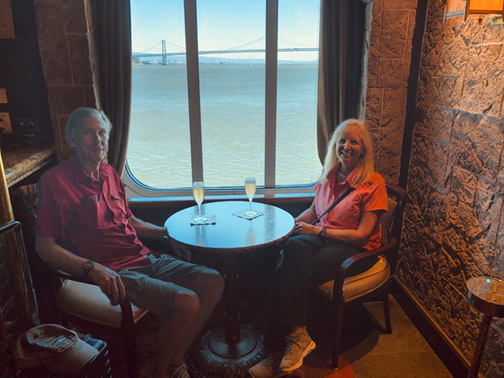 We departed at 4pm and enjoyed a strong breezee making for a very clear sail-away under the Golden Gate Bridge. Shortly after clearing the "gate", we could see whales making their way down the Pacific coast. For the next 2 days we sailed north toward Juneau, our first port of call.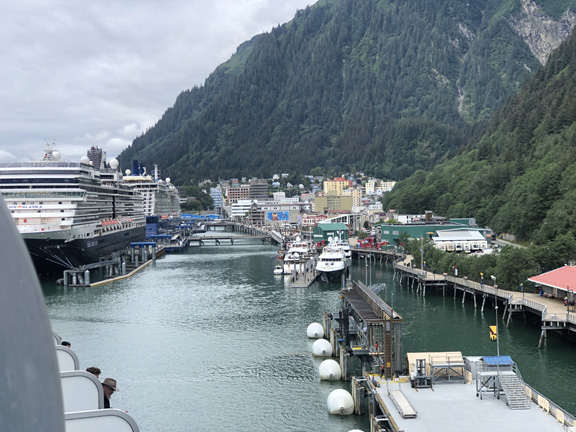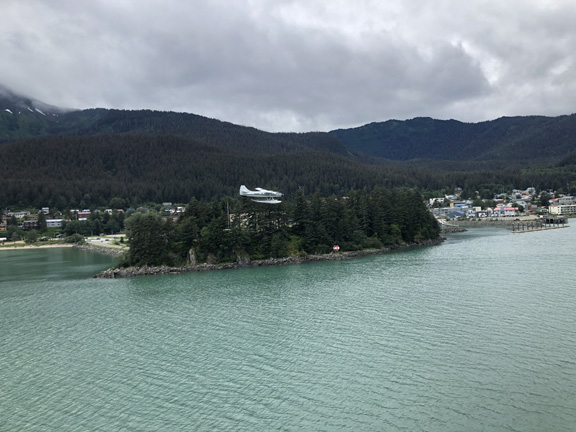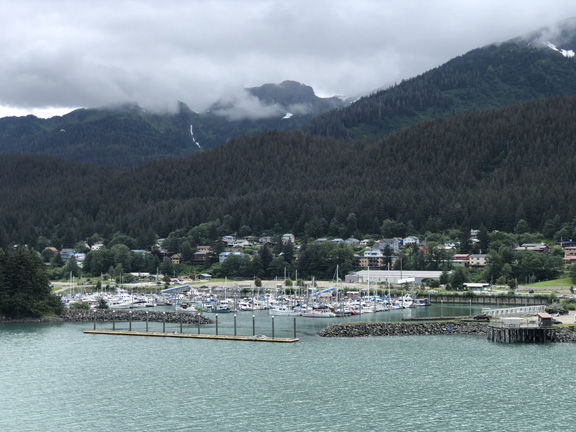 Port #1=>

Juneau was our first port and as the map indicates access was via an inland passage. It was cloudy and very busy the day we visited Juneau. We did not do any excursions and instead walked and enjoyed the atmosphere of this small Alaskan village. I asked a couple locals in the shops how much snow they got in the winter. But no one we talked to were residents during the winter. It appears a fair number of employees come in for the summer rush of tourists only.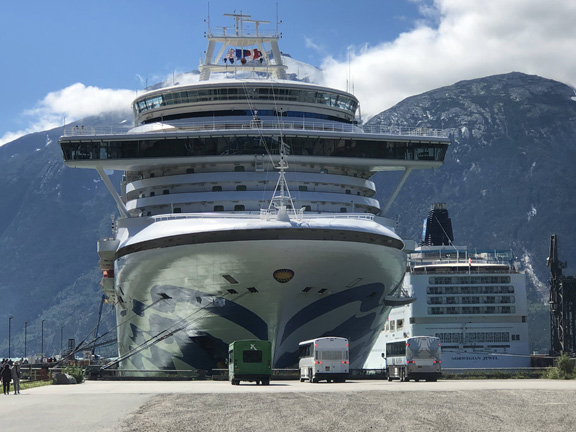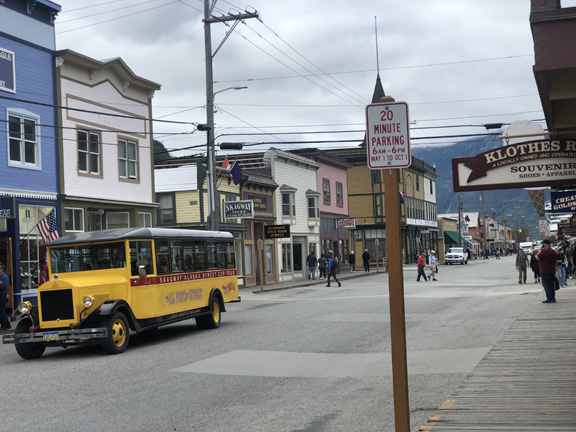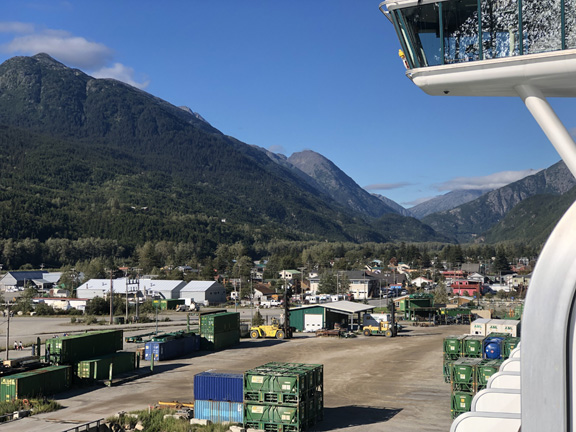 Port #2=>

Our 2nd port was very close as the map indicates, Skagway. The weather was much better than Juneau and there was only one other ship in port the day we visited. We again decided against an excursion and instead did some shopping (forgot my belt). Like in Juneau, the surrounding mountain leave very little flat land for a town.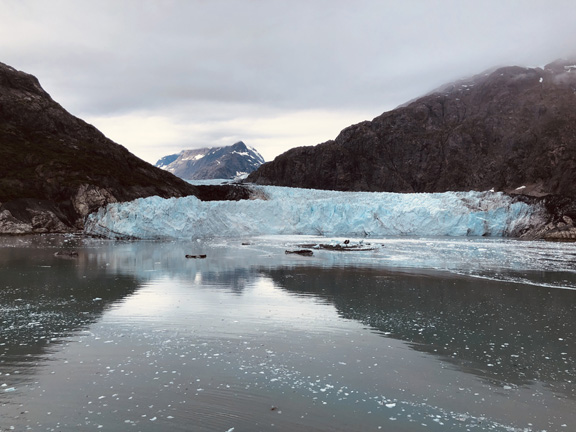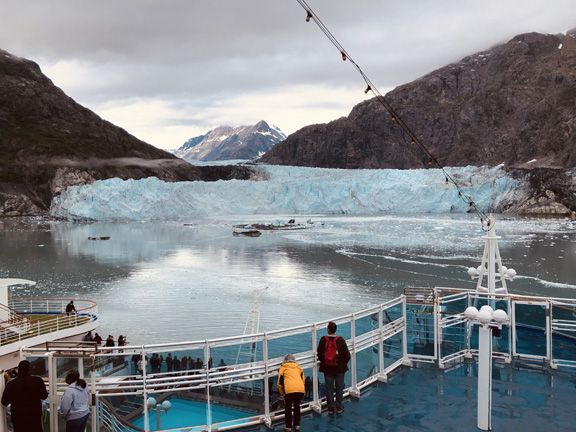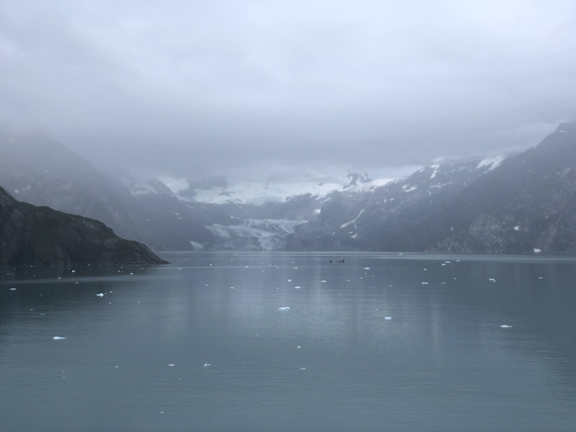 Port #3=>

Our 3rd port was not really a port because we did not dock. Instead the day after Stagway we were one of only 2 ships that day allowed to go up an inland passage to see Glacier Bay. As our images indicate our ship was allowed to get very close and we actually had some decent weather for a couple hours making the viewing that much more spectacular. When the bad weather arrived it was hard to see anything so we were all glad to have our earlier images.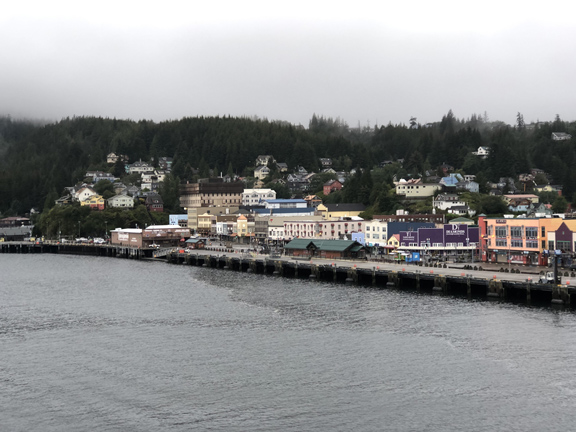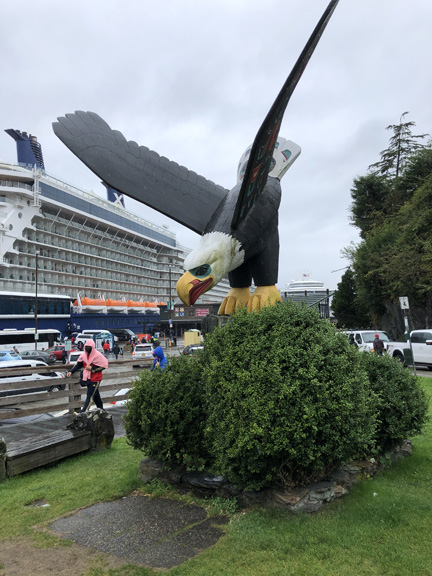 Port #4=>

Our 4th port was Ketchikan accessed via more of the inland passages as you can see on our route map. Our Ketchikan day was a very rainy day and there were a number of other cruise ship in port the same day. So the town was very busy which was a good site after so many months and years of COVID.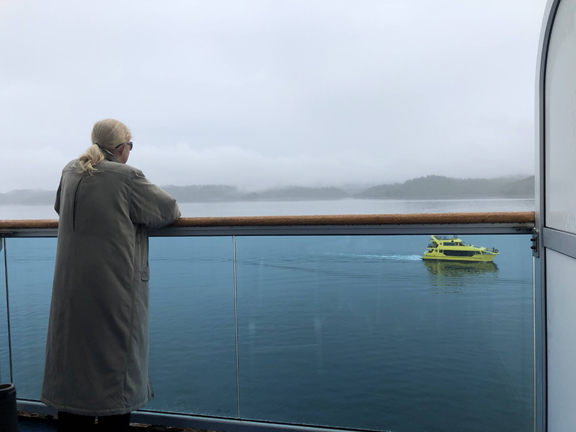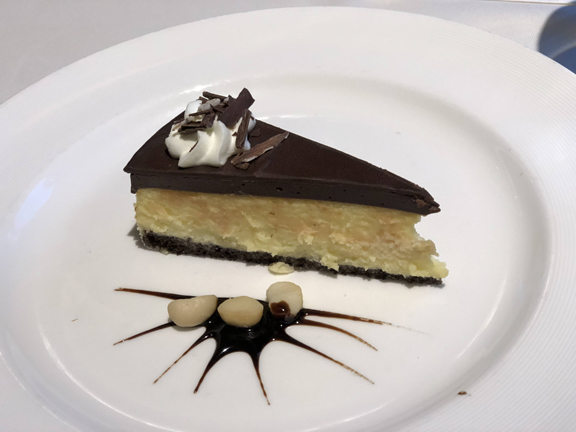 Port #5=>

Our 5th and last port was our one and only Canadian port, Prince Rupert. The rain was not as hard as it was in Ketchikan. We took a nature walk north of the town. This was a good way to work up a appepite for another of the ship's great lunches.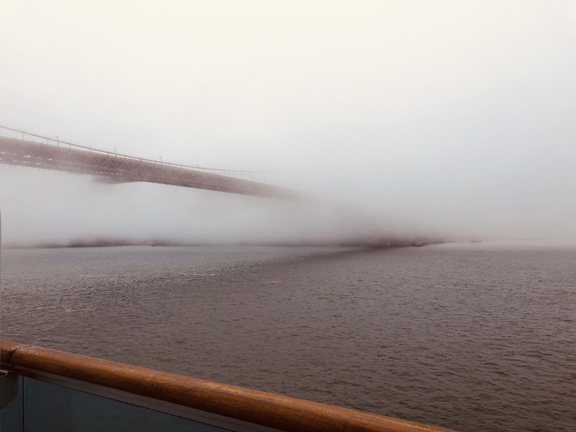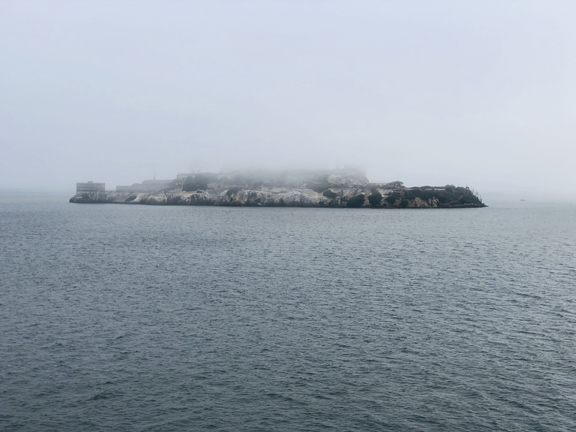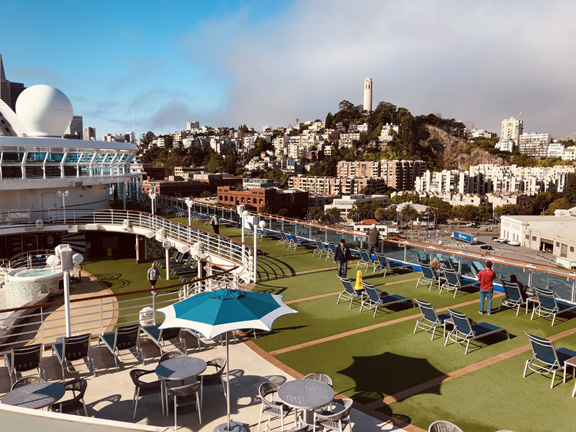 Port SF=>

We arrived at our home by the bay early before the morning fog could burn off, our normal!! The Golden Gate Bridge and Alcatraz were barely visible when we sailed in SF. But couple hours later like normal the fog burned off resulting in a gorgeous day to depart and start our diet.....