March 2015 Namibia Safari Itinerary (The Kalahari)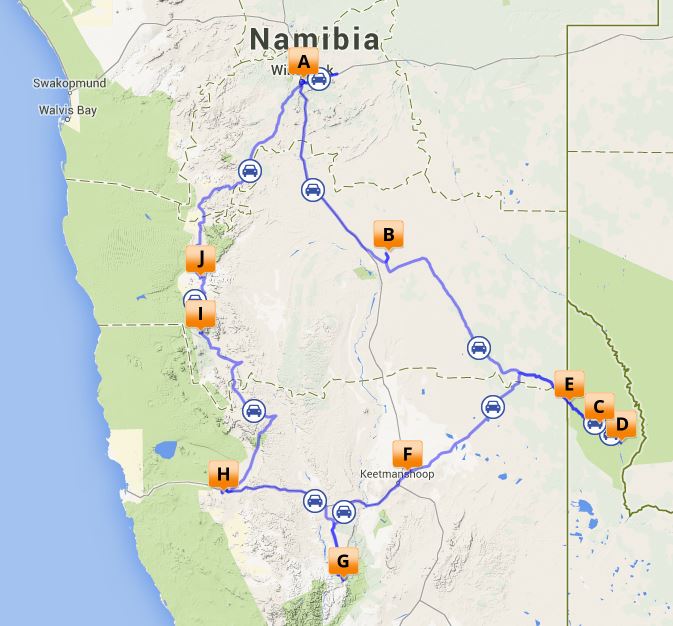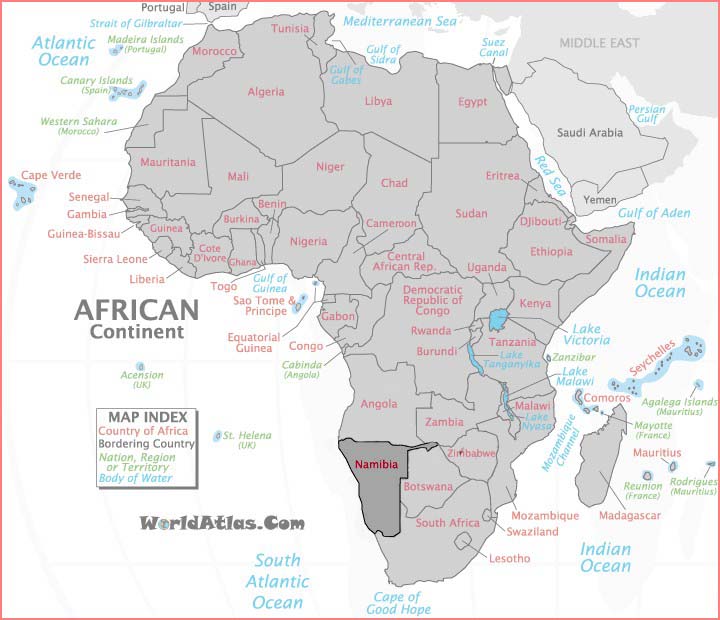 Day #1=>Depart SFO
Day #2=> Arrive Windhoek, and pickup our Toyota 4x4. Windhoek is the capital of Namibia and is about the middle of the country, but very top center on this map of southern Namibia. The locations of the lodges we will visit on this safari are shown on this map and will be referenced by the following day by day itinerary.
The theme of this safari, "The Kalahari desert" is in southern Namibia, northern South Africa and western Botswana. Lodges C, D, and E are the lodges we will be staying at in the Kalahari. They are just over the border (straight line on the map) in South Africa, and lodge "D" is very close to Botswana, but no customs in the desert.
Our first lodge is in Windhoek, the Villa Violet, point "A" on map. This lodge is advertised as a ideal spot to relax and catch your breathe before starting your safari. And after 36+ hours of travel driving to dinner is the last thing we want to do.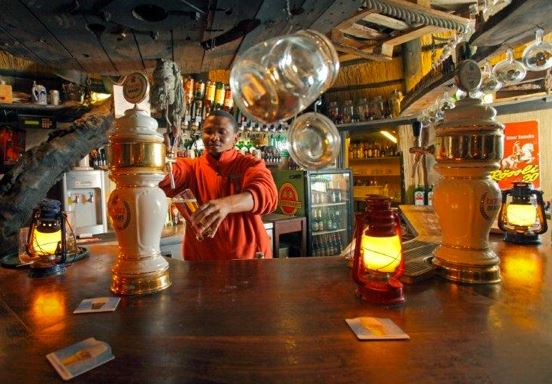 No problem, Joe's Beerhouse is only a short walk for Villa Violet's. Check out the food and drinks at Joe's. Namibia is known for GREAT food so Joe's is a good start to our 3 week safari.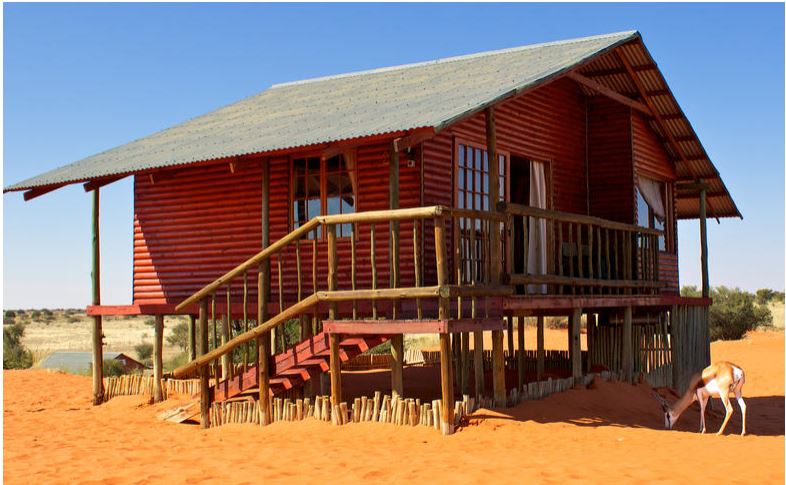 Day #3=> Only driving 1/2 to the Kalahari our first day on the road. Spending one night at Bagatelli Kalahari Game Ranch, point "B" on map. Click on the "View Video Clip" to get a good image of this ranch. Afternoon activities at this ranch includes cheetah feeding and sundowners. At night they have an observatory with a state-of-the-art computerized telescope to view the brilliant southern hemisphere sky (planets, star clusters, galaxies and the Moon).
The Kalahari is an exceptionally beautiful living desert a large semi-arid sandy savannah. Reservation are very hard to get. We were very lucky to get three different lodges for this safari. The Kalahari is the best place in the world to see cheetah hunting and the big black main lions. Lodges in the Kalahari are UNFENCED, thus accomdodation are either raise or fenced.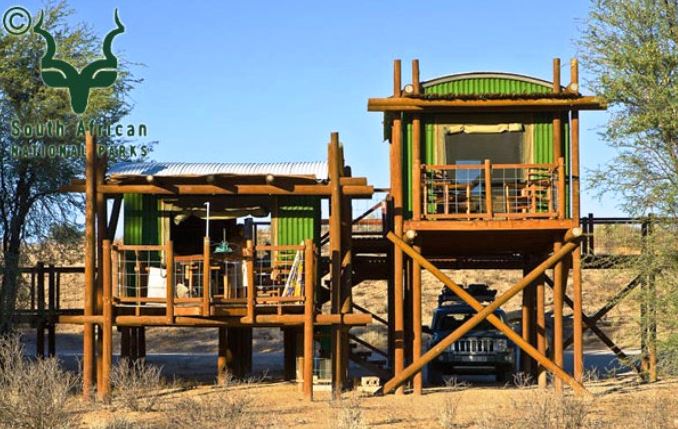 Day #4 and #5=> Now were are in the Kalahari (actually the South Africaan section of the Kalahari). Notice even our vehicle is fenced in. The reason for this is avoid lion damage, they like to chew on the tires.
Our first Kalahari camp is Urikarus Wilderness Camp, point "C" on map. This camp has ONLY 4 rooms and NO food service. So we are in a very unpopulated area and must buy and prepare our own meals.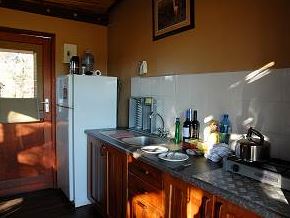 Driving in the Kalahari will look a lot like this road, "less traveled"!!!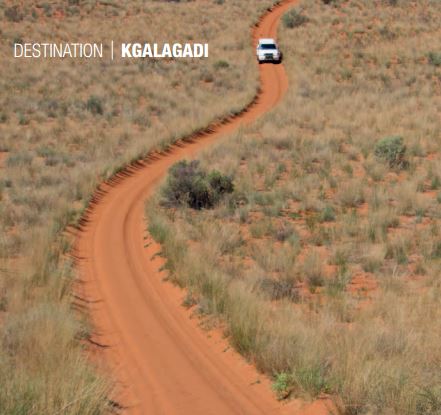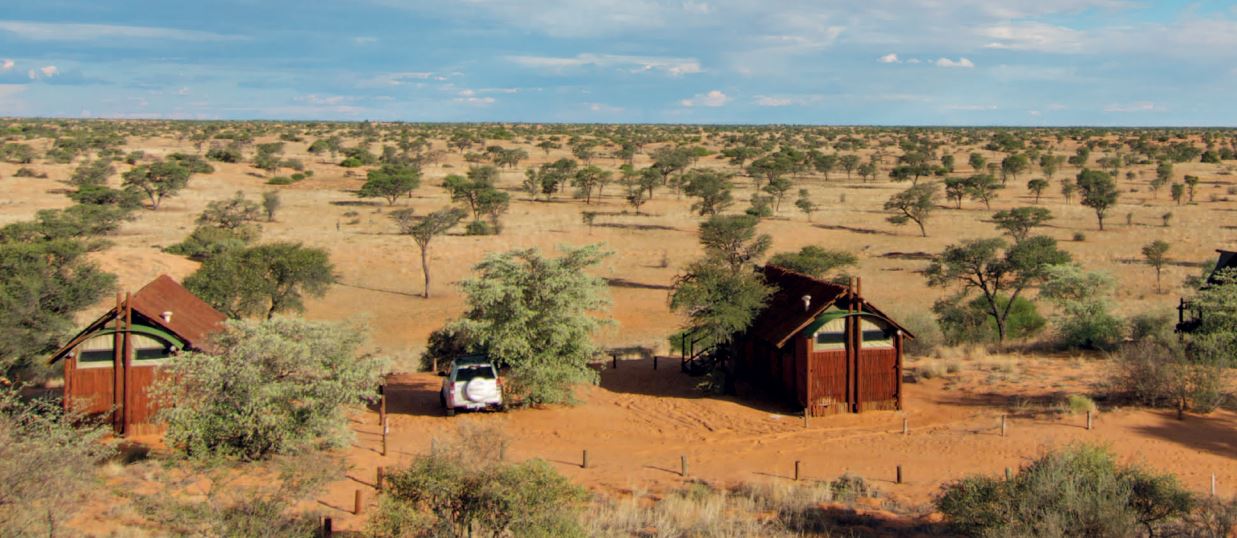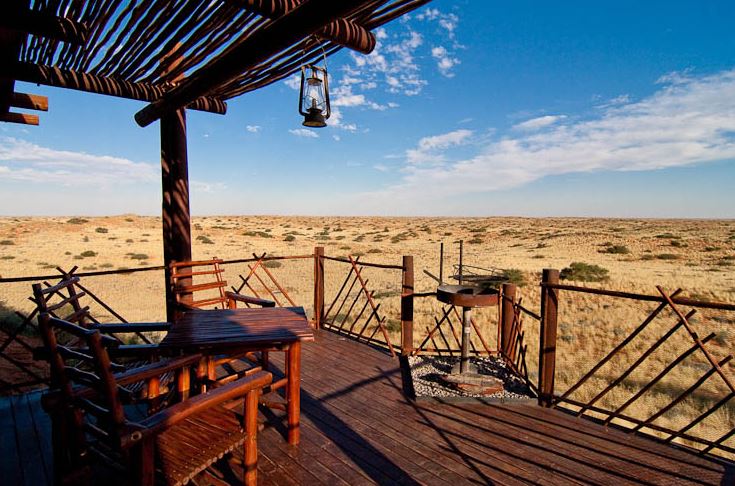 Day #6, 7 and 8=> Our next Kalahari camp is Kieliekrankie Wilderness Camp, point "D" on map. Notice this camp is very close to the Botswana border. This camp also only has 4 rooms.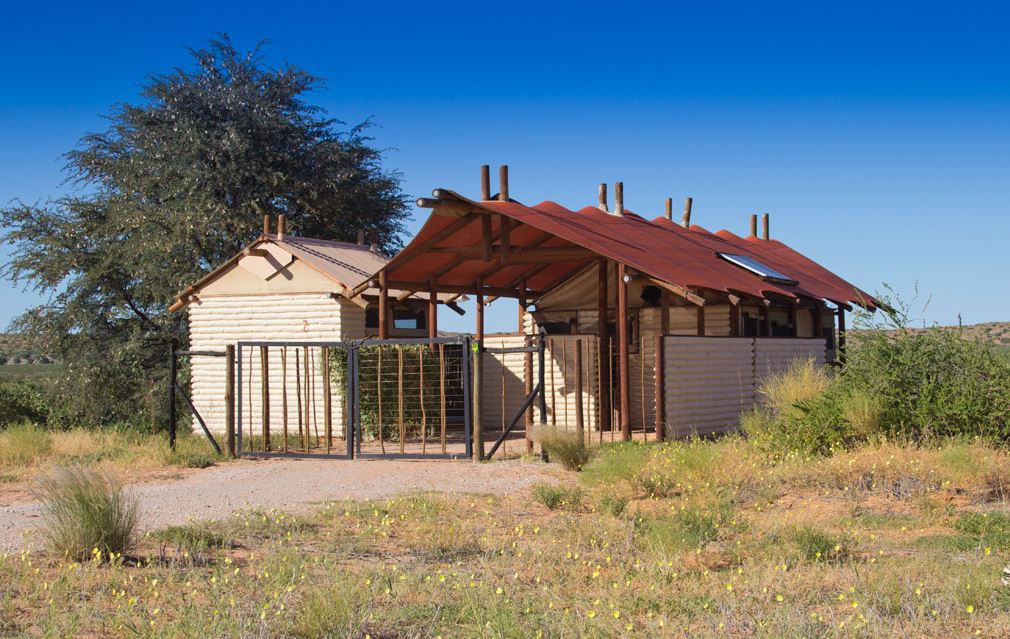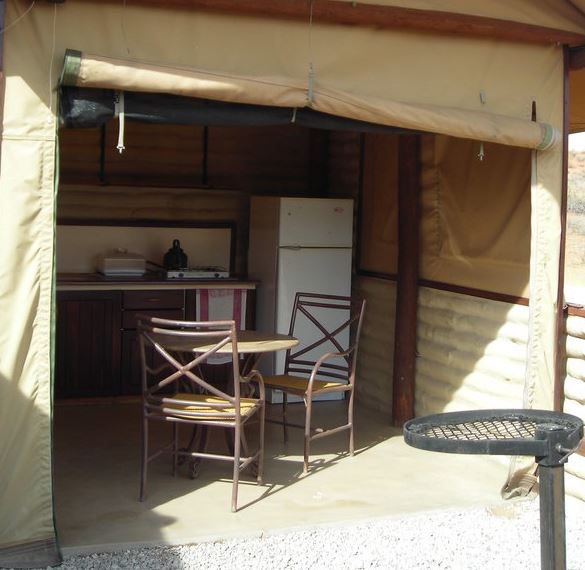 Day #9, and #10=> Our last lodge in the Kalahari is Kalahari Tented Camp, point "E" on map. We have the "honeymoon chalet", not sure if that is a good thing or not.....furtherest from the lodge!! This camp is situated high up on a red sand dune, overlooking a waterhole in the dry bed of the acient Auob River, and has 15 desert tents. This part of the Kalahari is famous for cheetahs, among other african wildlife.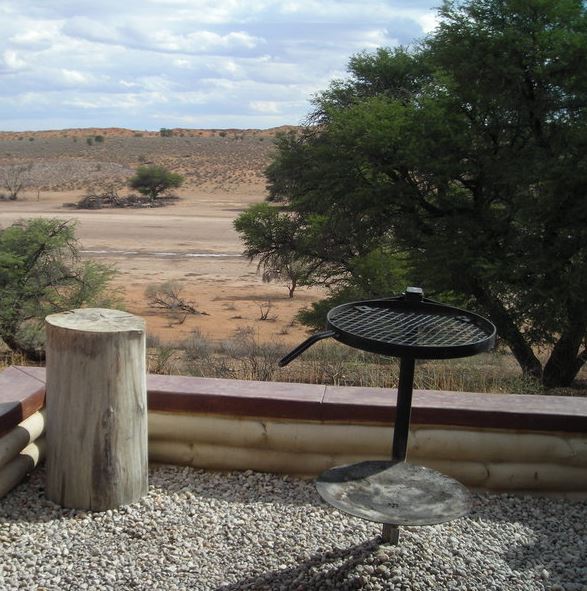 Day #11=> Our first day out side the Kalahari Desert (back in Namibia) we will stay at the Quiver Tree Forest Lodge, point "F" on map. This will be a nice rest after cooking for ourselves for 7 nights in the desert. Don't know what a Quiver tree is? It is the national plant of Namibia, some over 300 years old.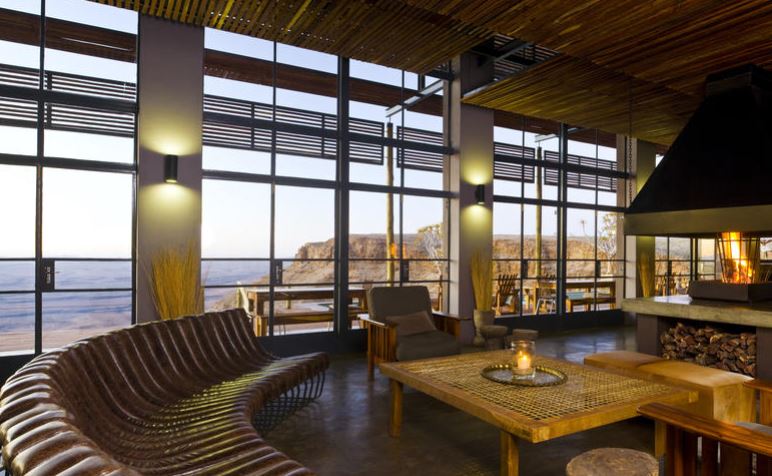 Day #12, 13 and 14 => Our next stop is three night at the Fish River Lodge, point "G" on map. Also click on "Visual Gallery" to see more images of the spectacular lodge. We will be taking a full day guided drive into the Fish River Canyon, 2nd largest canyon in the world. This is the only lodge perched directly on the rim of the Fish River Canyon offering guest breathtaking views of the canyon from sunrise to sunset.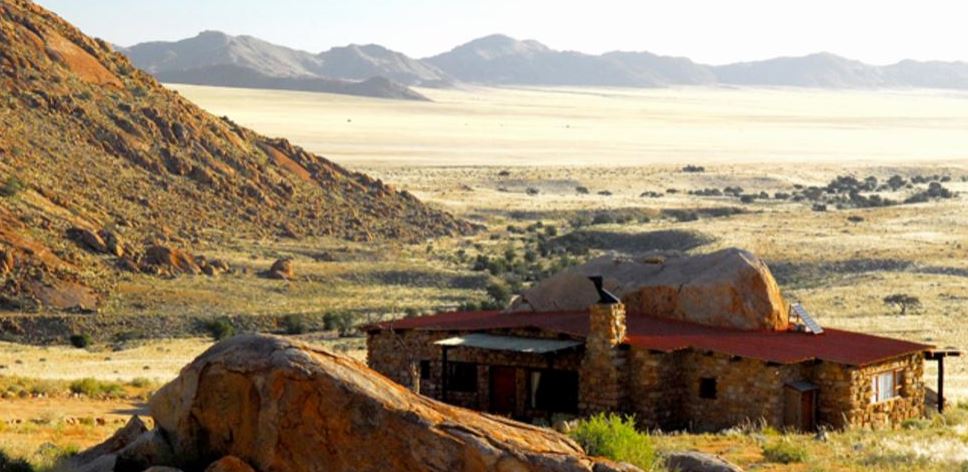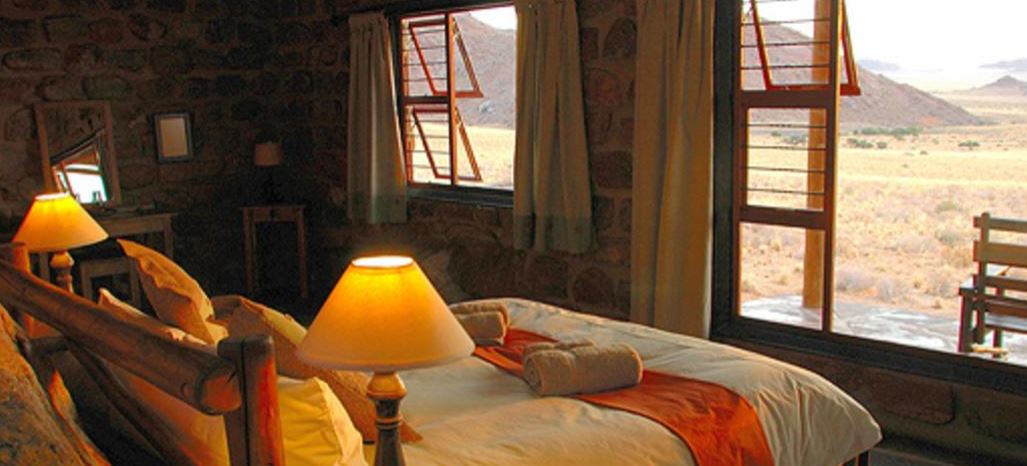 Day #15 and 16=> Next we are going to spend two days at Klein Aus Vista, point "H" on map. We have booked the Eagle's Next Chalet(click Accomodations then Eagle's Nest Chalet image) at this lodge. Plan to do a self drive to Kolmanskop Ghost Town, and visit wild desert horses.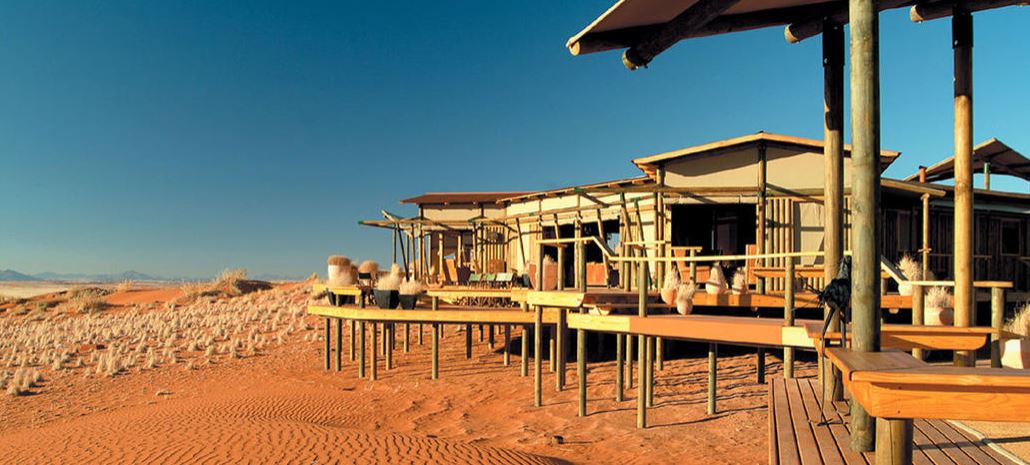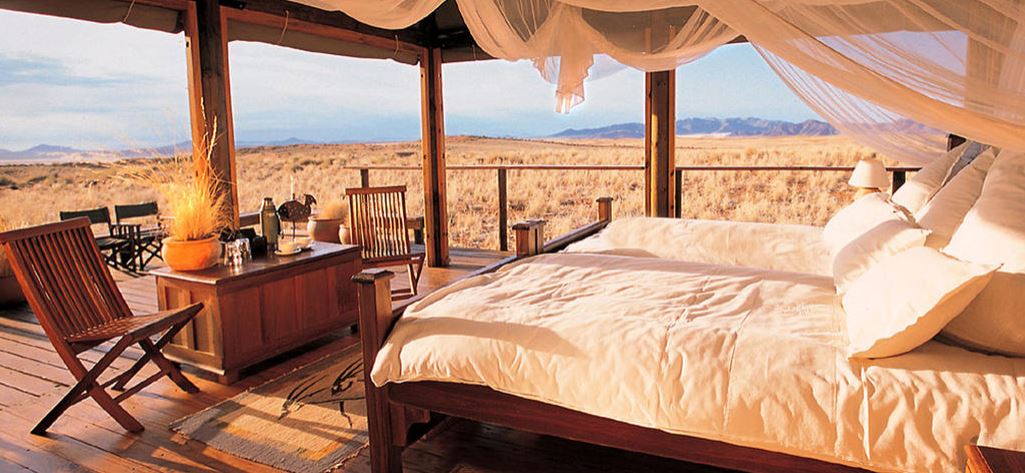 Day #17, 18 and 19=> The next three days is a fabulous lodge Wolwedans Dune Lodge, point "I" on map. Perched on top of a dune plateau, overlooking panoramic vistas in all directions. This lodge is a combination of wooden structures and canvas blinds that can be opened to the desert beyond. There are nine spacious chalets each with private verandah which connects you to vast stretches of untouched sand. Activities include all day trips into the desert.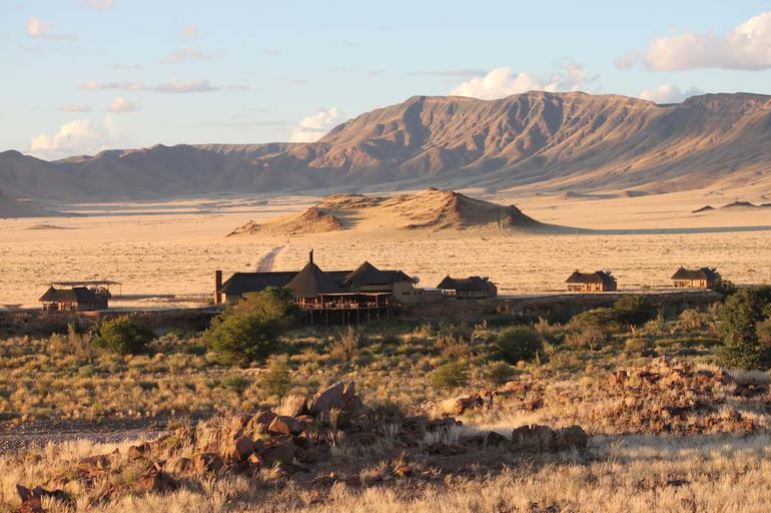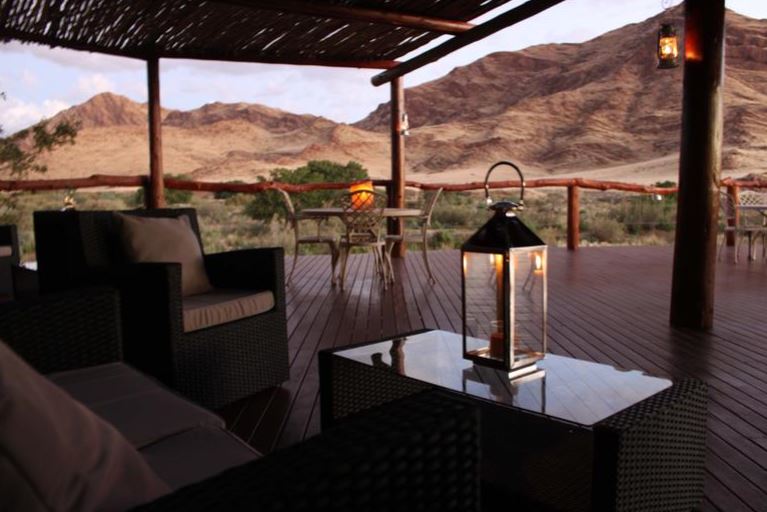 Day #20=> Our next lodge is for only one night Hoodia desert lodge, point "J" on map. This lodge is only 20 minutes for the Sesriem Gate, entrance of the world famous red sand-dunes of Sossusvlei, which we visited in 2012 and climbed "Big Daddy". So this will be our return to one of the most beautiful places on earth....can't wait!!!!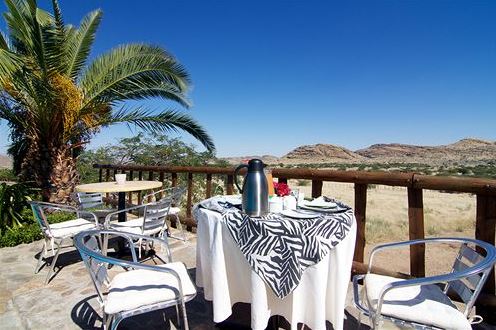 Day #21=> Our last lodge of this safari is Cornoa Guest Farm. This lodge is not on the map. It is half way to Windhoek making it easier to make tomorrow's flight back to reality!!!