Our Safari truck rental in 2022 was fabulous, only 1500km when our rental started. Obviously we will be a repeat with Safari Car Rental, which is a short distance from the airport on the B6, before Windhoek.
Day #1=>Depart SFO, on United Airways a 5 hour flight to the east coast. Arriving at Newark Liberty International Airport we have a 90 minutes layover before catching our red-eye flight to Johannesburg, South Africa.
Day #2=>Arrive in Johannesburg in the late afternoon with a 12 hour lay-over. After clearing passport control we will catch a shuttle to a lodge near the airport for a quick dinner and rest. The first shuttle in the morning is 4:30am and we have to be on that shuttle to catch our next flight.
Day #16 thru #39=>The next 24 days will be in the Kalahari referenced as point "H" on our route map. The Kalahari is an exceptionally beautiful living desert, a large semi-arid sandy savannah. Accommodations in the Kalahari are mostly government run(South Africa National Parks) which typically means not fancy. But location is everything and thus these are some of the hardest reservations to get in our entire trip. The Kalahari is the best place in the world to see cheetah and leopard hunting and the big black main lions. Camps in the Kalahari are UNFENCED, thus accommodations are either raised or have some fencing around each unit. During our days in the Kalahari we will utilize a number of lodges which are detailed below.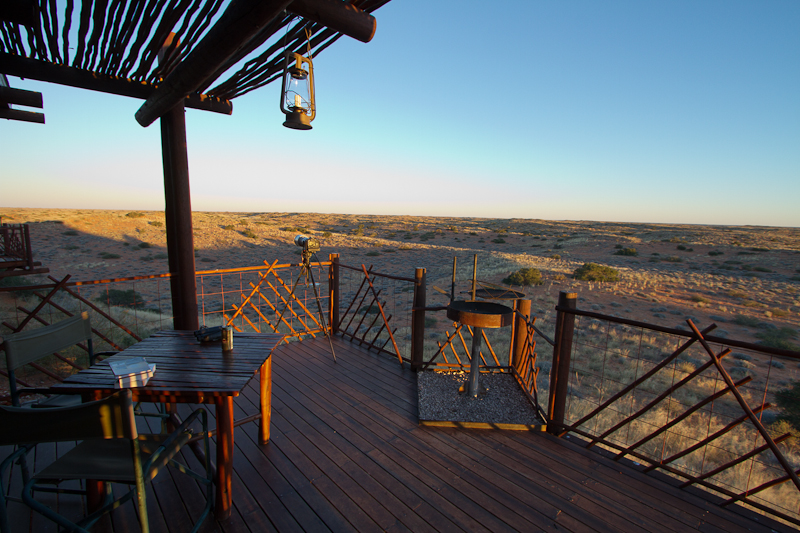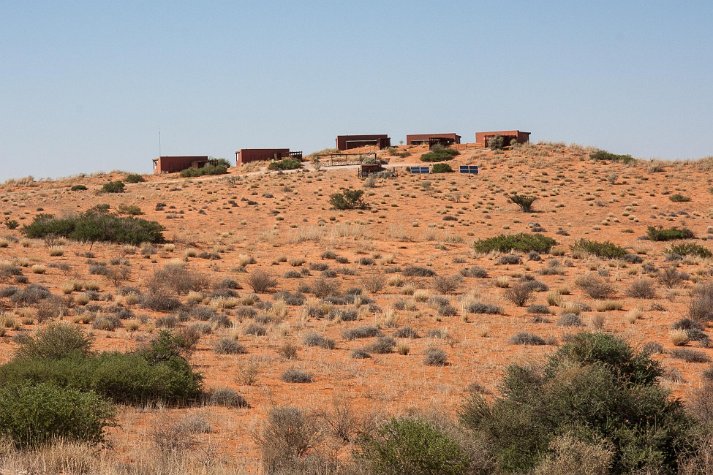 Day #16, #17, #18 and #19=>
Our first Kalahari lodge is our favorite the
Kieliekrankie Wilderness Camp
(self-carter). Kieliekrankie is a self catering wilderness camp on top of red sand dunes, with endless views of the red Kalahari sands. The camp has 5 dune cabins. Each unit has 2 single beds, a bathroom, a kitchen equipped with gas fridge and freezer, solar power for lights, gas for hot water and bbq facilities on a deck.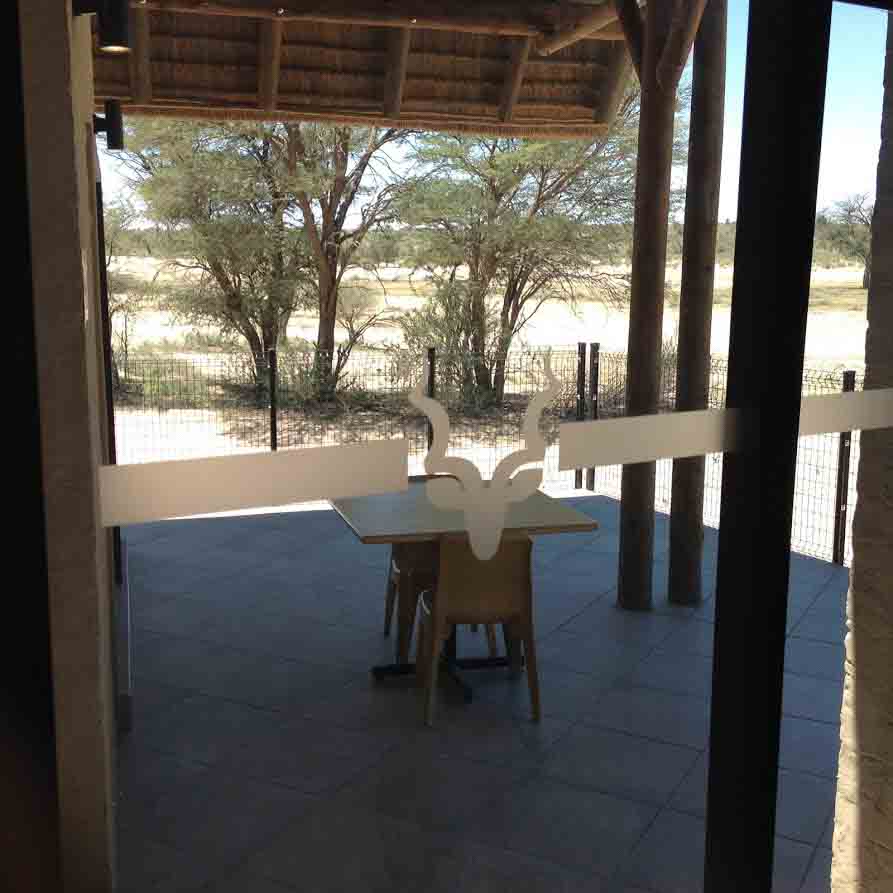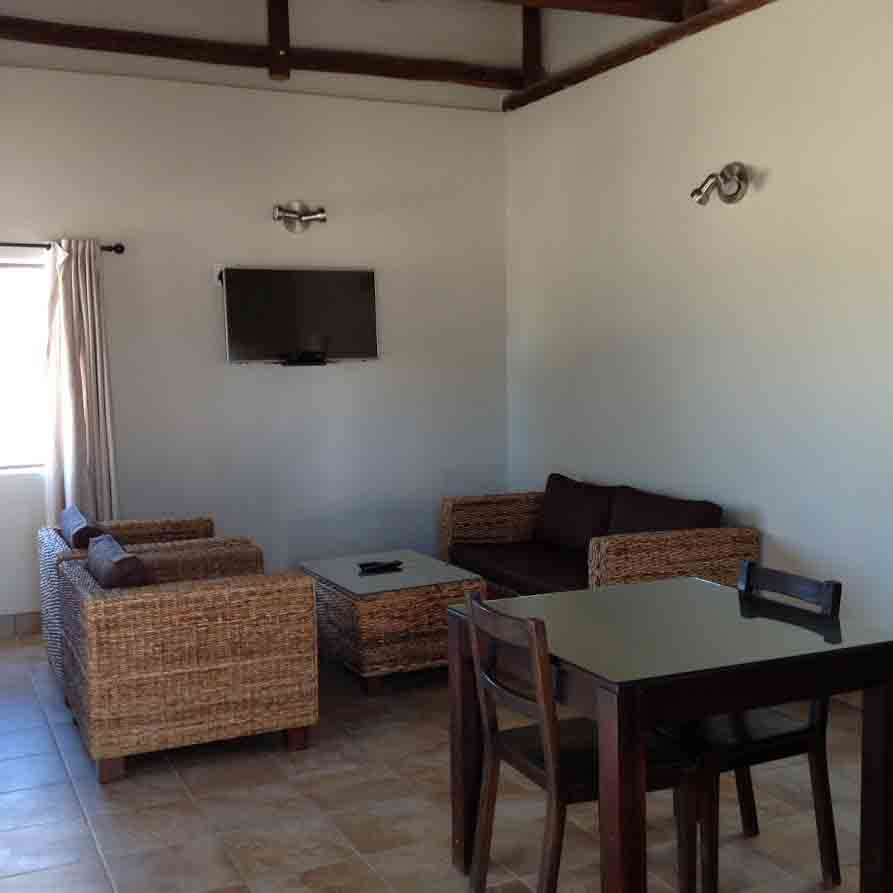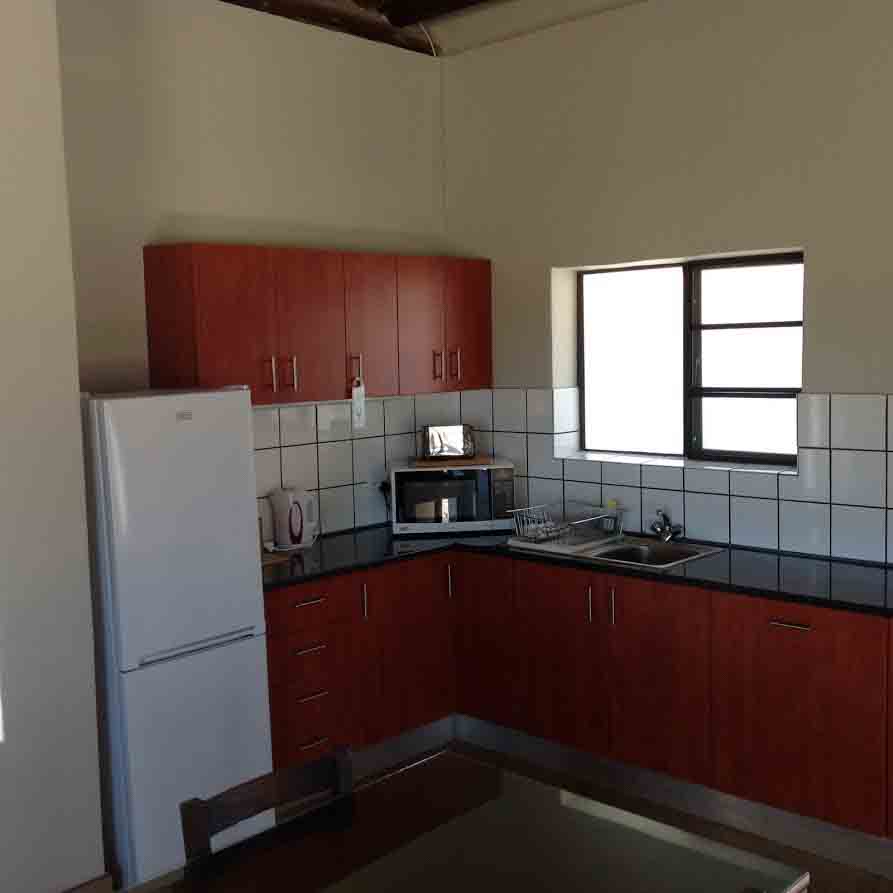 Day #20 and #21=>
Our next lodge is in the Nosob river bed, the
Nossob Rest Camp
(self-carter). We have never been very successful at animal viewing in the Nossob river basin but hoping our luck will change this trip. But it really does not matter as the River Chalets are so nice just by themselves.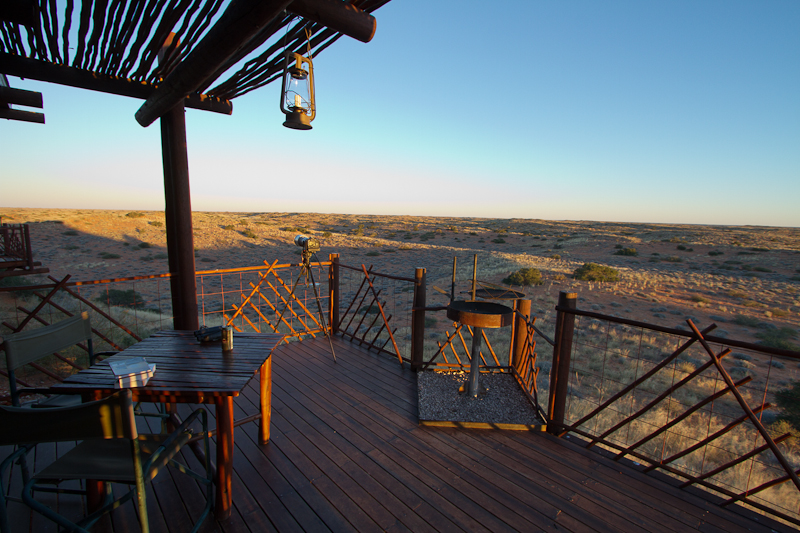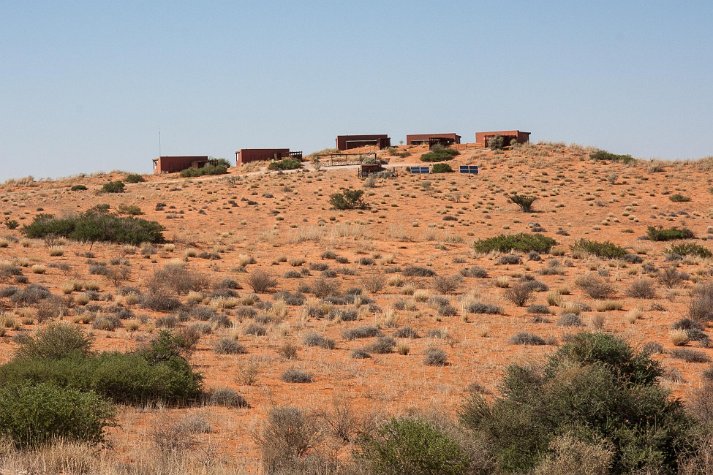 Day #22, #23, #24 and #25=>
Then back for another 4 nights stay at our favorite Kalahari lodge the
Kieliekrankie Wilderness Camp
(self-carter).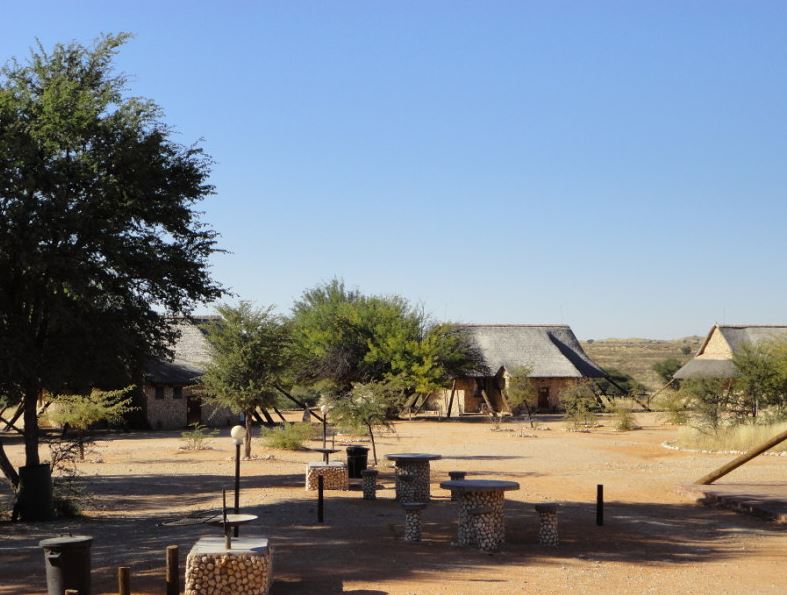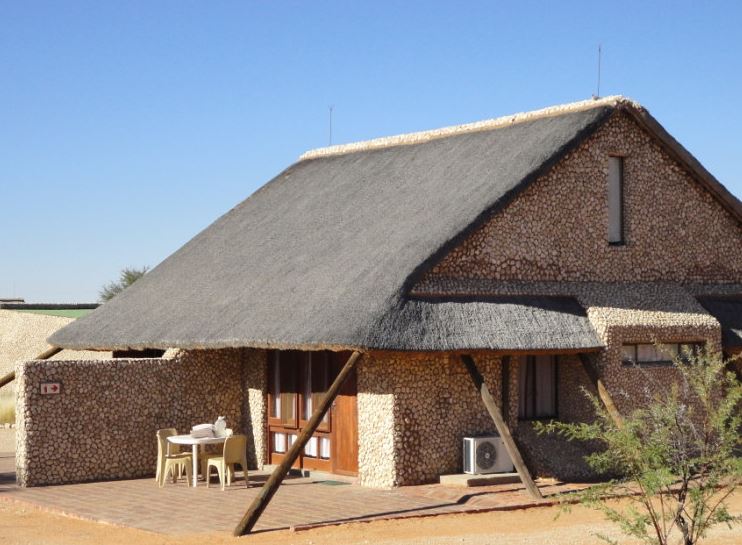 Day #26, #27 and #28=>
Our next Kalahari lodge is the largest Kalahari camp located at the southern gate the
Twee Rivieren Rest Camp
(self-carter). Twee Rivieren camp possesses the character and stature of a desert camp to be remembered. This camp is the administrative headquarters of the Kgalagadi Transfrontier National Park as a whole. From Twee Rivieren camp you have a choice of doing a safari drive up the Nossob river bed or the Auob river bed.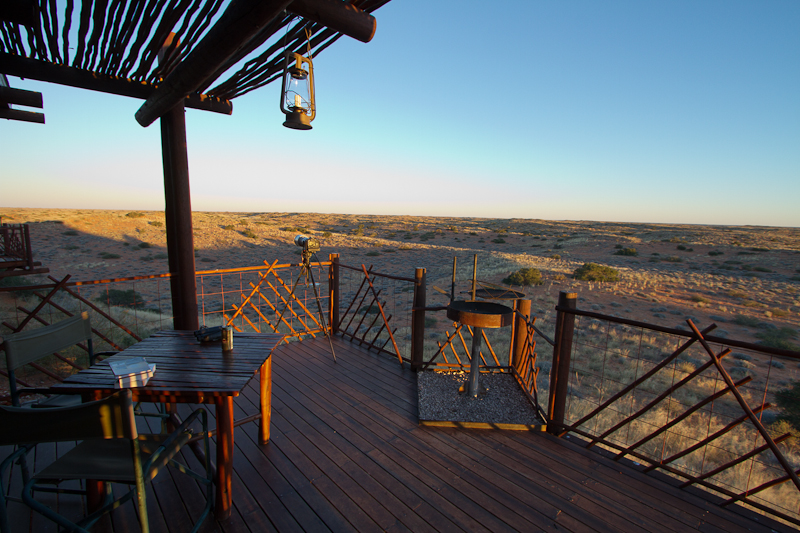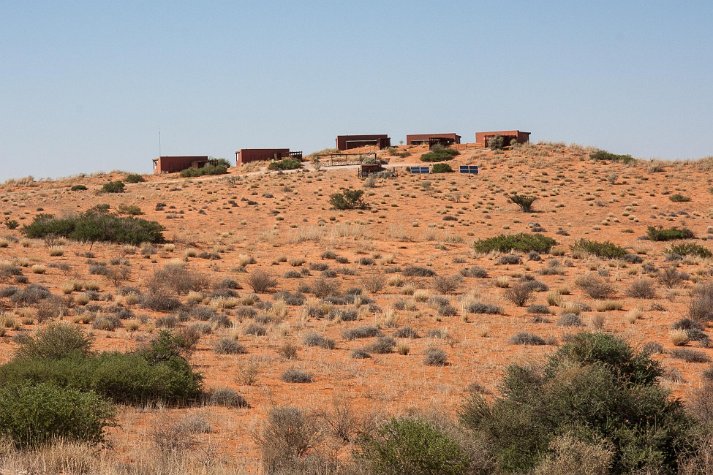 Day #29 and #30=>
Then another 2 night visit back at
Kieliekrankie Wilderness Camp
.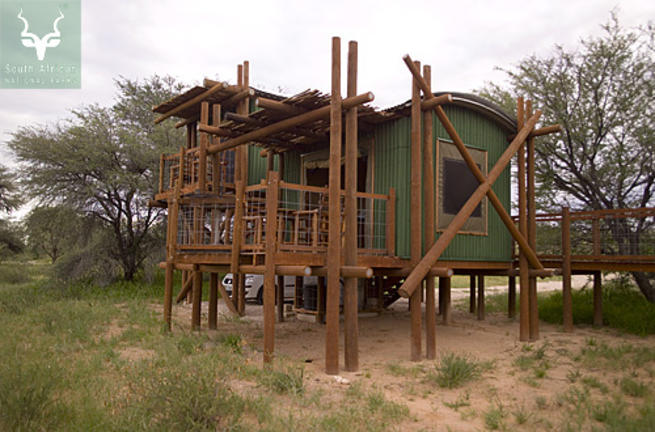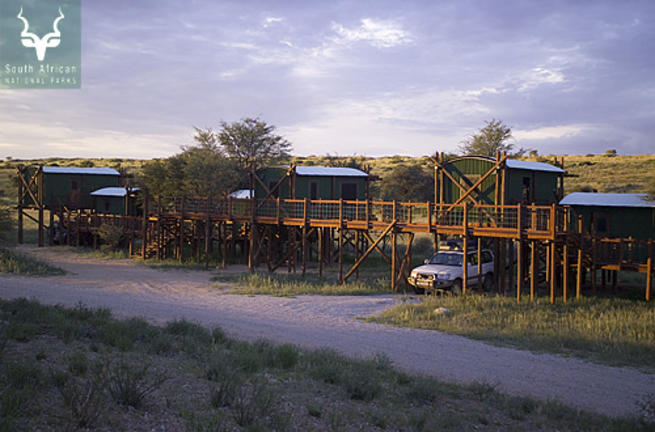 Day #31 thru #39=>
Our final Kalahari lodge is another one of our favorites
Urikaruus Wilderness Camp
. Not only is our 9 days special but it is also in the honeymoon chalet, making it even more special. Just like Kieliekrankie it is located in the central Auob river basin area. Besides its location Urikaruus has one of the best water holes in the Kalahari which is exclusive only for Urikaruus guests and the camp is centrally located so very easy to locate animal activity.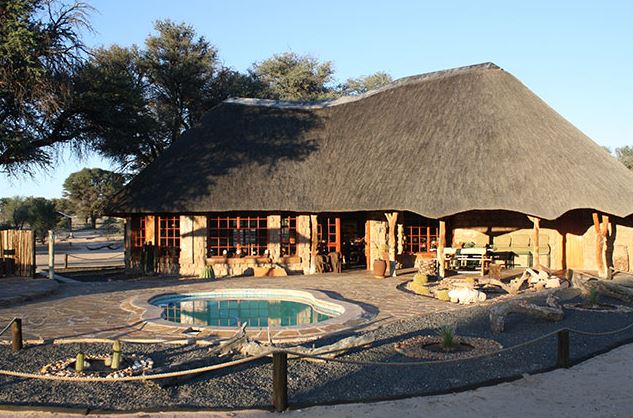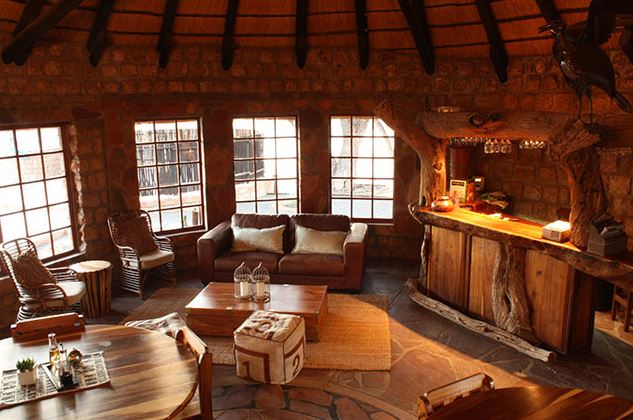 Day #40 and #41=>
After our Kalahari days are over we are hoping to exit the park through the Mata-Mata gate into Namibia. This border crossing has been closed for all of COVID and is still closed. We are hoping it opens before 2023 in which case we will try another new lodge for us
Torgos Lodge
; point "I" on our route map. As you can see from the route map this lodge is JUST outside the Kalahari and thus right on the Namibian border.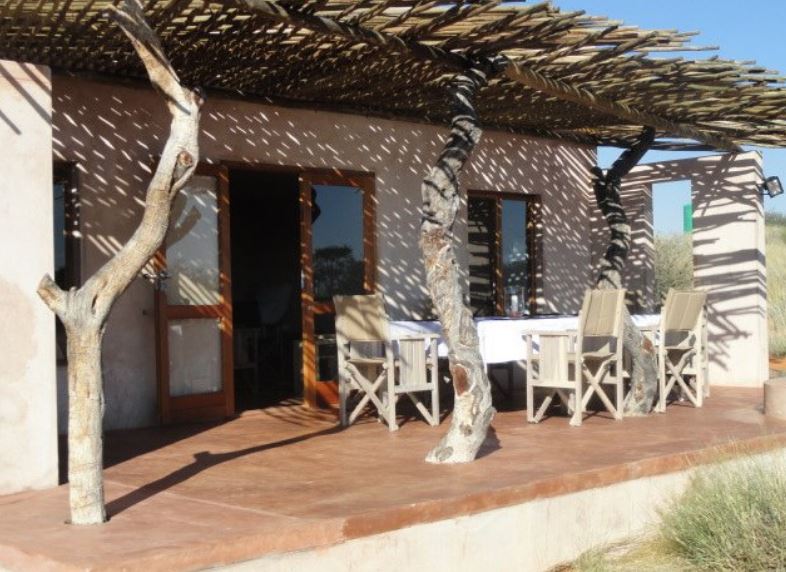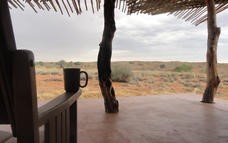 Day #42 and #43=>Our next lodge is a new lodge for us the Dune Song Lodge; point "J" on our route map(self-carter). Neighbouring Botswana, in southeastern Namibia, the renowned Kalahari Desert spans over the spectacularly scenic landscape in the south which features small red-orange dunes, similar to those of the world-famous Sossusvlei. Beautiful self catering chalets in the Kalahari region, Namibia. This is a place to unwind, relax, breathe and be inspired by nature. There are three comfortably furnished and fully equipped chalets. Click HERE for a chalet night view.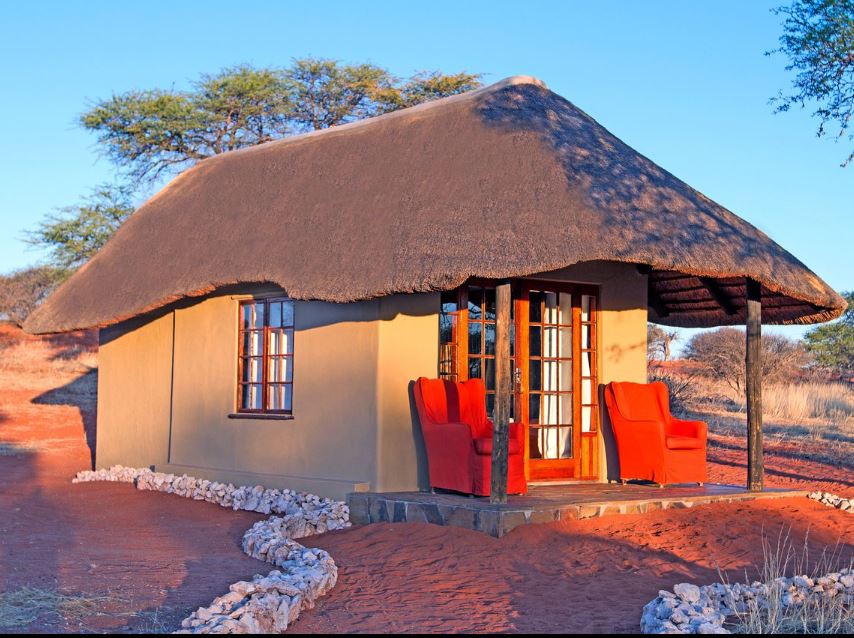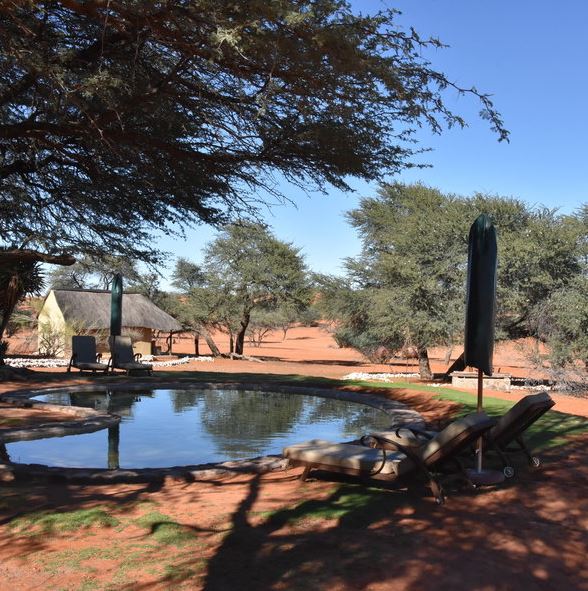 Day #44 and #45=>Our next lodge is also a repeat from our 2020 trip the Camelthorn Kalahari Lodge, point "K" on map(above). In 2020 I did their 4-by-4 quad-bike ride on the red dunes, definately a do-over!!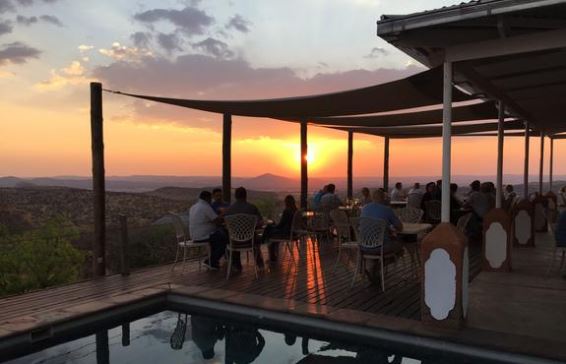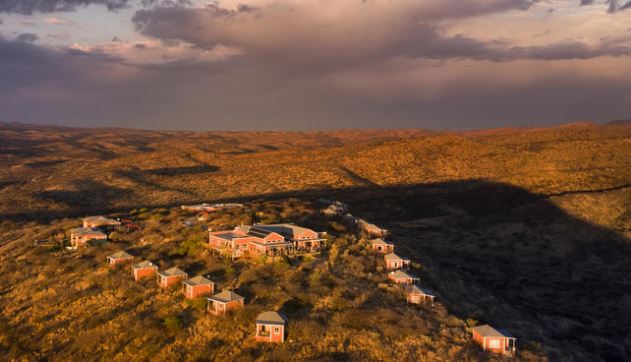 Day #46=>
Our last lodge is just outside Windhoek the
River Crossing Lodge
, point "L" on route map(DBB). This lodge is conveniently located on the east side of Windhoek on the B6, same as the airport.
Day #47=>
After breakfast and checking out we have a short drive back to "Safari Car Rental" where they will shuttle us to the airport to catch our flight to Johannesburg, South Africa. In Johannesburg we will have a few hours to rest before our United red-eye to Newark Liberty International Airport.
Day #48=>We arrive in the early morning and have a few hours layover before boarding our last flight back to SFO. We arrive in SF later this day ending what we hope is another GREAT Namibian safari.